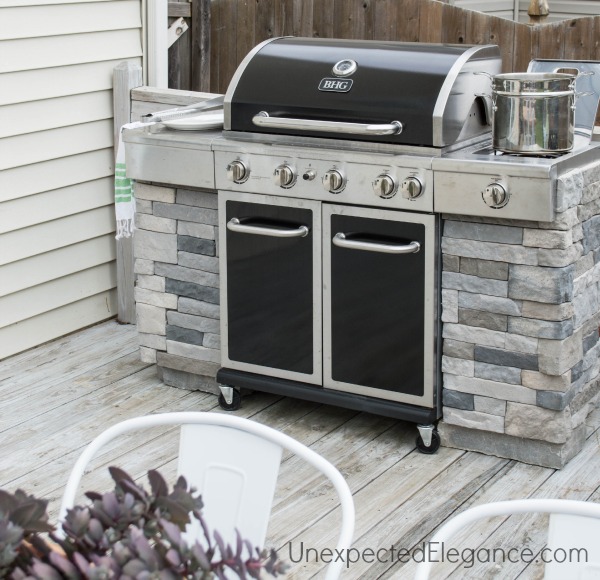 I can.not. express to you how excited I am that spring is finally here.  This weekend it's supposed to be in the mid 70's and sunny…so that means that our family will be spending as much time as possible OUTSIDE.  One of our favorite things to do is grill, so I decided it was time to spring clean the grill.  (I don't think it's had a good cleaning since we got it!)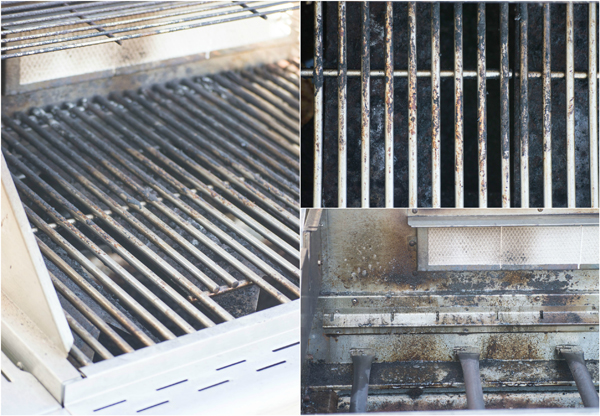 As you can see from the before pictures (above), it was really bad…embarrassing actually.  It thought it was going to take me hours to clean, but surprisingly it look less than 45 minutes.
Here are the supplies I used:  stainless steel scrubber,  Thieves cleaner, grill brush, and an old t-shirt (cut into smaller pieces)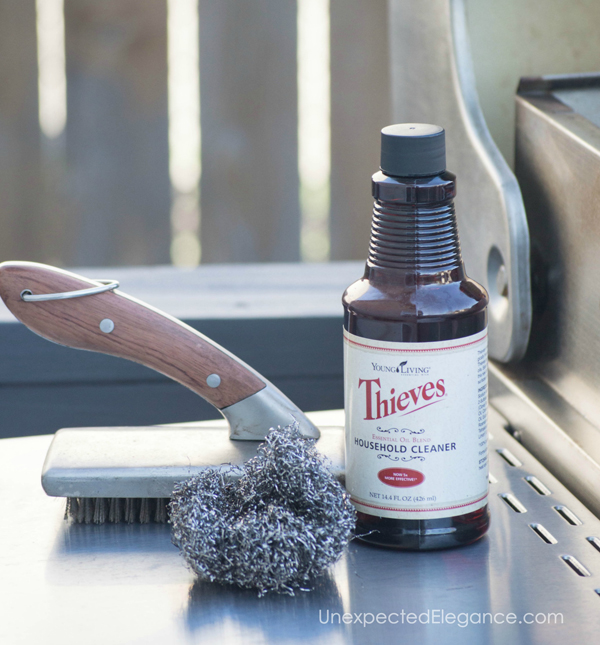 I heated the grill until it was very hot then turned it off.  I used the steel brush to clean the grates and once they had cooled down, but were still slightly warm, I removed the grates and the metal heating element plates.  I put them in a bucket of warm water with a cap full of Thieves cleaner to soak while I cleaned the rest of the grill.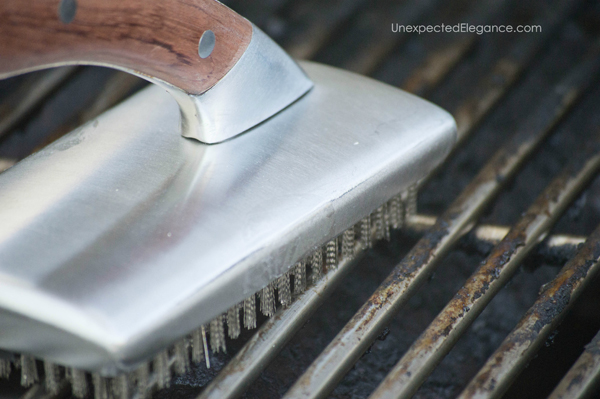 There was so much built up grease and dirt so I was shocked how easily it came off with the Thieves cleaner and stainless steel scrubber!
**Thieves cleaner is AMAZING…it lasts forever because it's so concentrated (I've had the same bottle for about a year), smells amazing, and is a non-toxic/natural cleaner.  I literally clean everything with it and I have been able to get rid of all of my other household cleaners!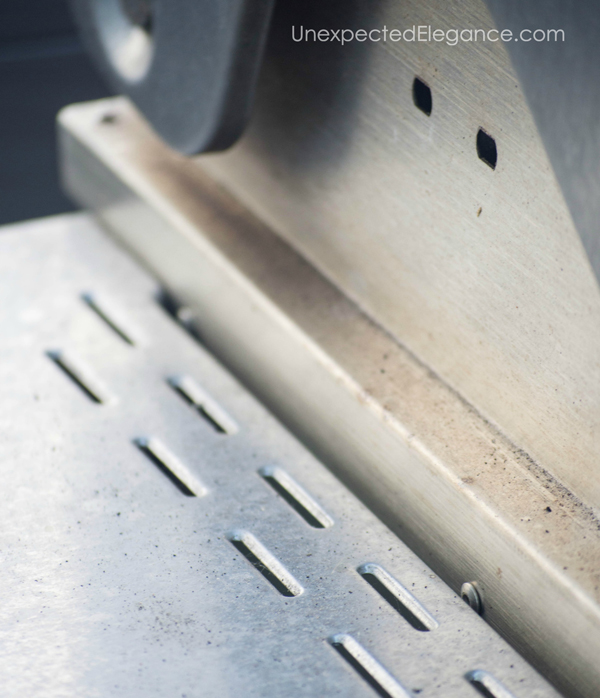 All I did was spray the cleaner onto the grill (let it set for a few seconds) then wipe it clean with my rags.  Most of the time, there was still some caked on grime, so I sprayed it again and used the steel scrubber.  The above picture was before and the below picture is after.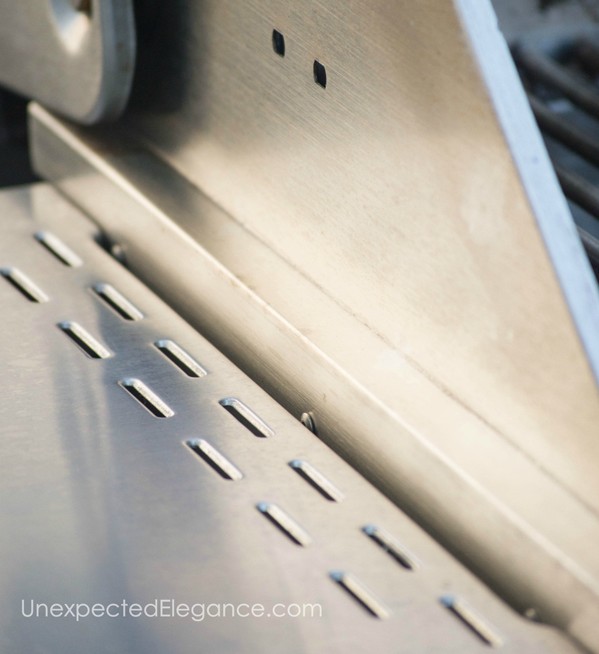 I wiped off the entire grill with a wet rag, then I scrubbed the grates and returned them to the grill.  There were a few rust spots and the metal at the back of the grates has corroded a little bit, but otherwise the grill looks almost new.  We're ready to start the grilled season!!