This weekend was amazing!  Iwoke up before the sun and left Indy for my adventure in Columbus, OH. 
I guess I read the website wrong, because I thought I could buy "Early Bird" tickets at the gate…I was WRONG.  So I waited in line for over an hour (that hour I could have slept, but it was part of the fun.  ha)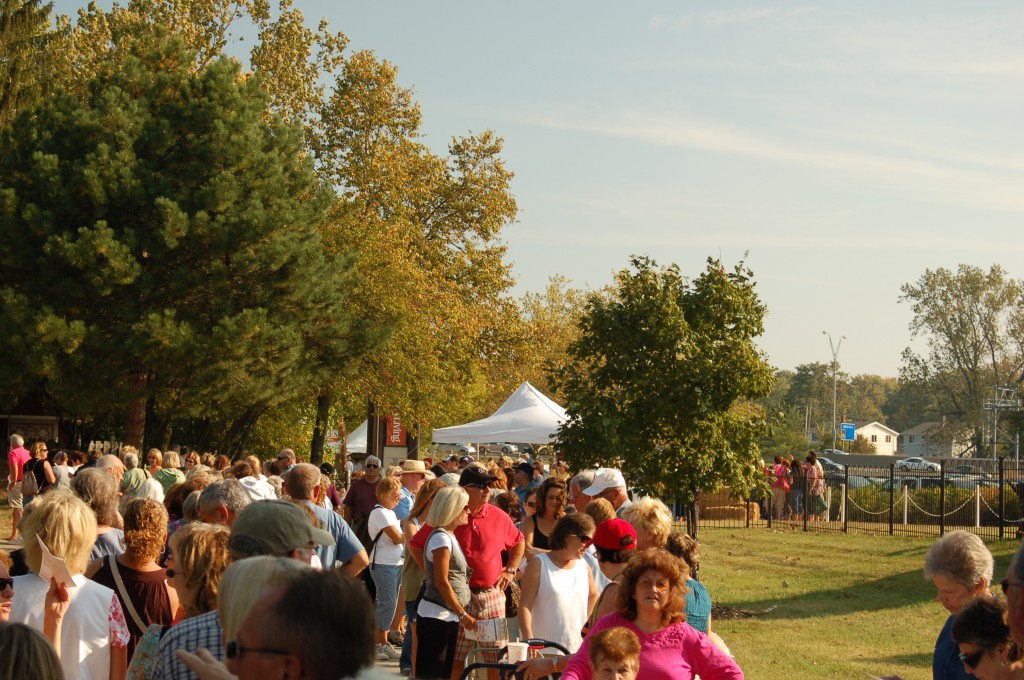 The line of Friday was nothing compared to Saturday, but they were very efficient and it went quickly.
I was so overwhelmed by the amount of things to see and experience.  The vendors had such amazing things.  It ranged from antiques to crafts.  Here are some of favorites.
Industrial Chic, right up my ally!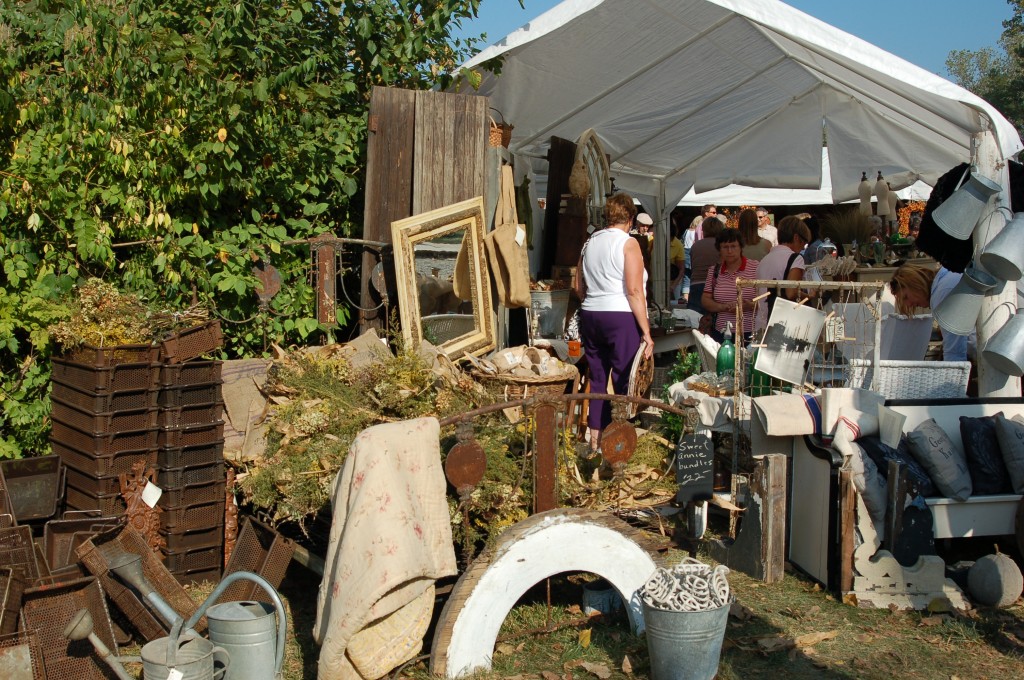 This gorgeous table was made from an old barn door.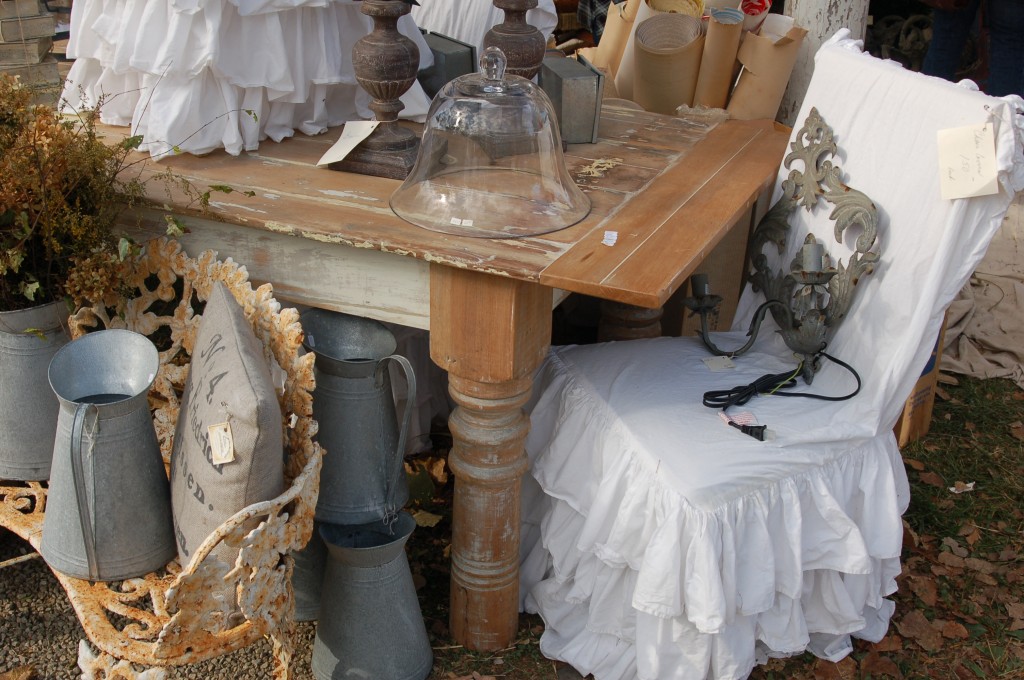 Do you see the dough bowls?  They were a BIG hit.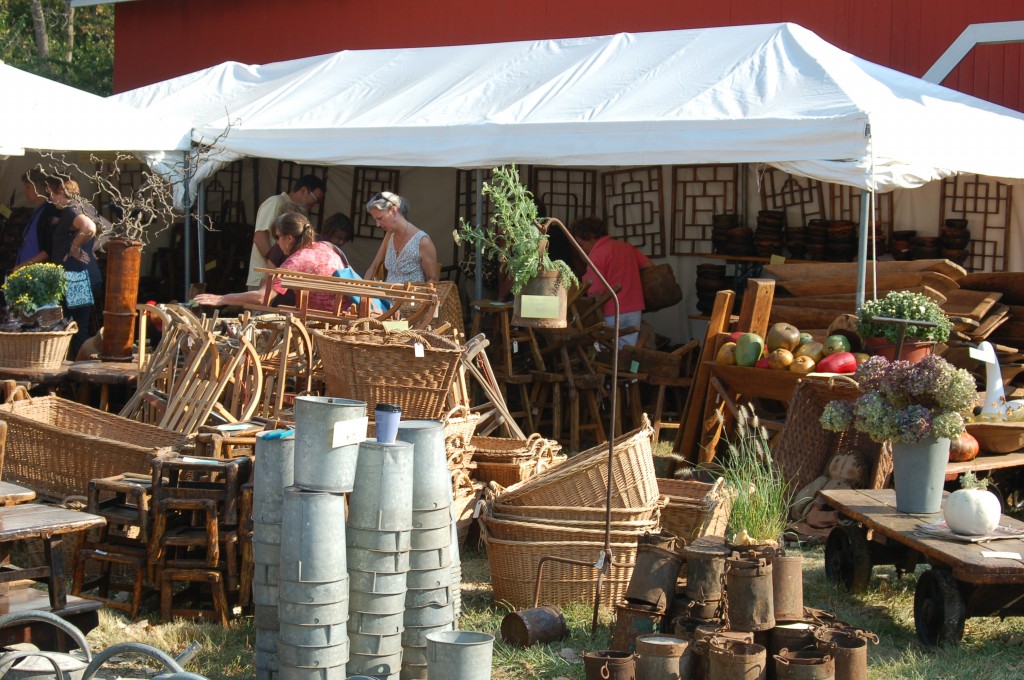 This is the booth that I kept going back to.  I absolutely loved their stuff.  I bought some cool sap buckets from them.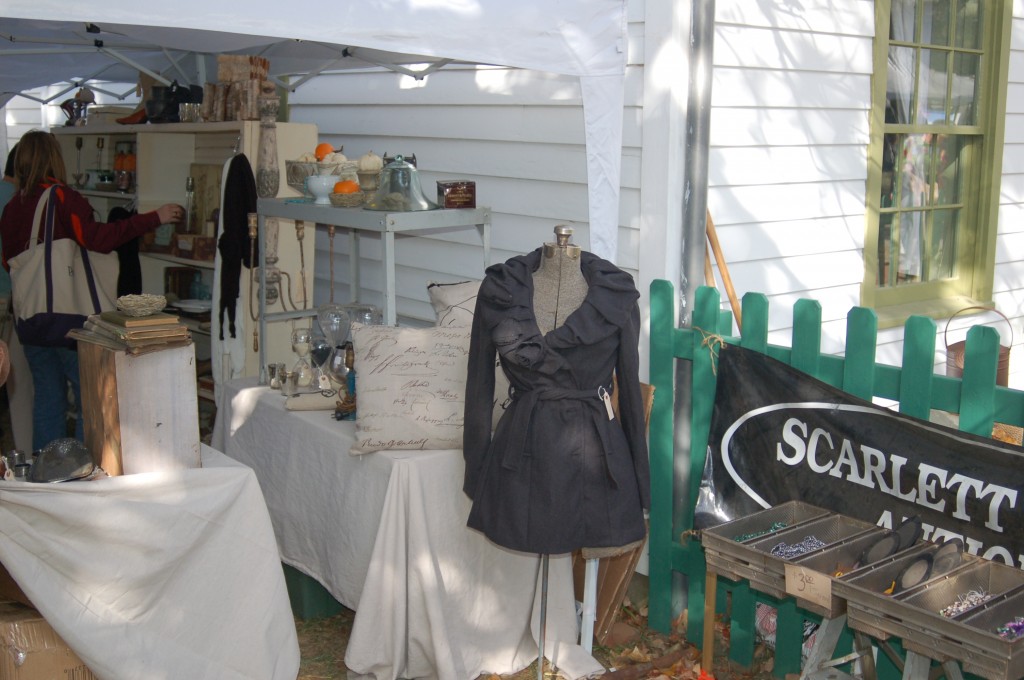 The owner was adorable and she had some really unique pieces.  I really wanted some of those huge letters.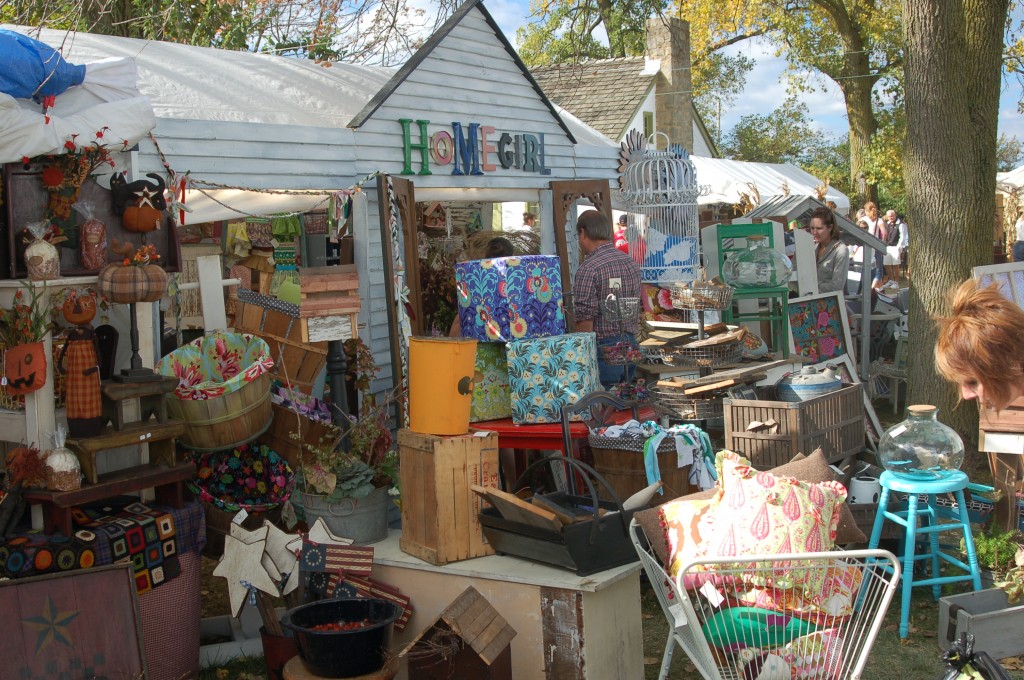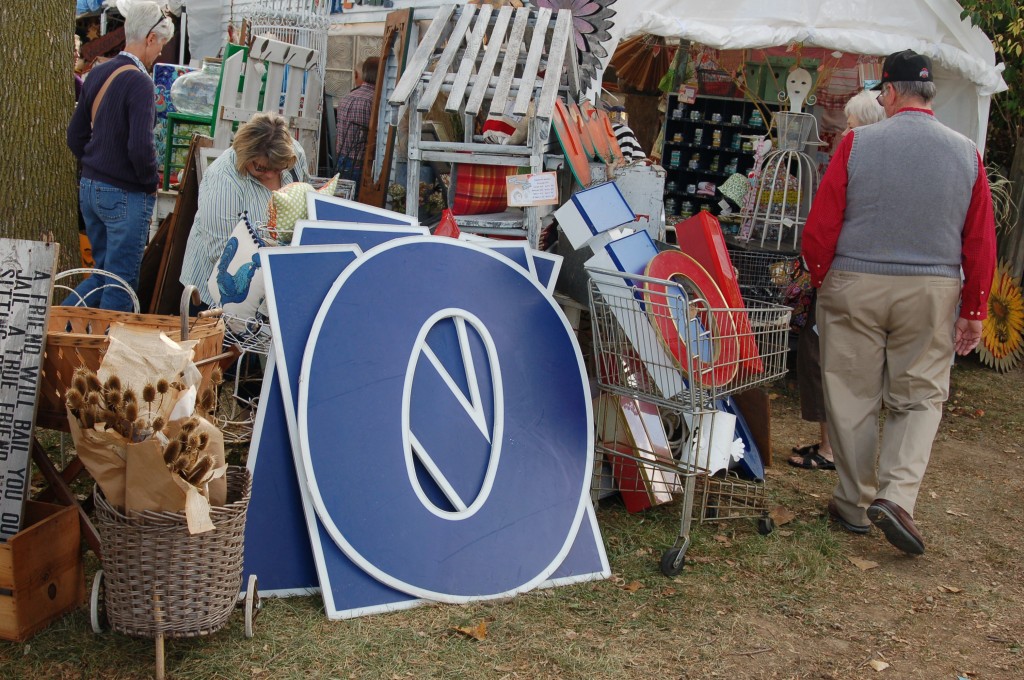 Friday I attended two workshops.  The first was a demo from Rustoleum on how to paint countertops.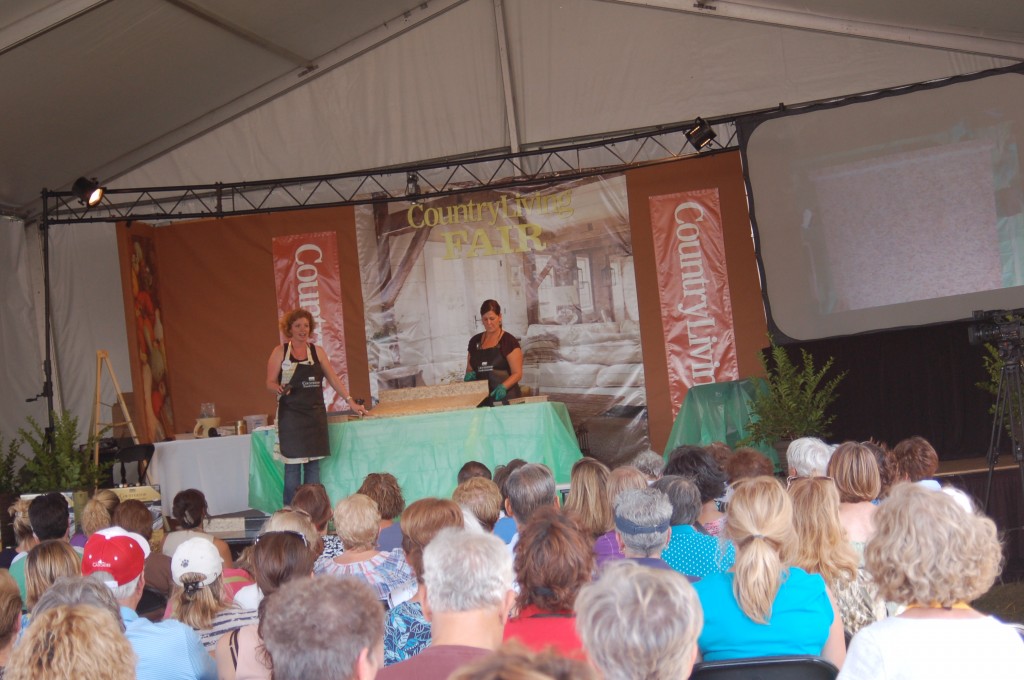 I also attended a craft workshop, where I participated.   I helped Jourdan Crouch, an Associate Editor for CL, make  jewlery.  Friday was great because the crowds were smaller, but HOLY COW it was HOT.  I took a break and went into one of the buildings, where  I started talking to a "lady."   At the end of the conversation I realized who she was…Sarah Gray ler, CL Editor-in -Chief.  I felt a little silly when I finally came to that realization, but she was incredibly nice.  In fact, everyone I met from CL I was that way.
So, on to Saturday… It was the most beautiful day.   The weather was wonderful and leaves were falling, it was the perfect scene.  My highlight of the entire fair was seeing Sue Whitney from JunkMarket Style.  She did a demo on setting a Harvest Table.  Later that day, I got to meet her and discuss how to age metal.  She is a sweetheart and so down to earth.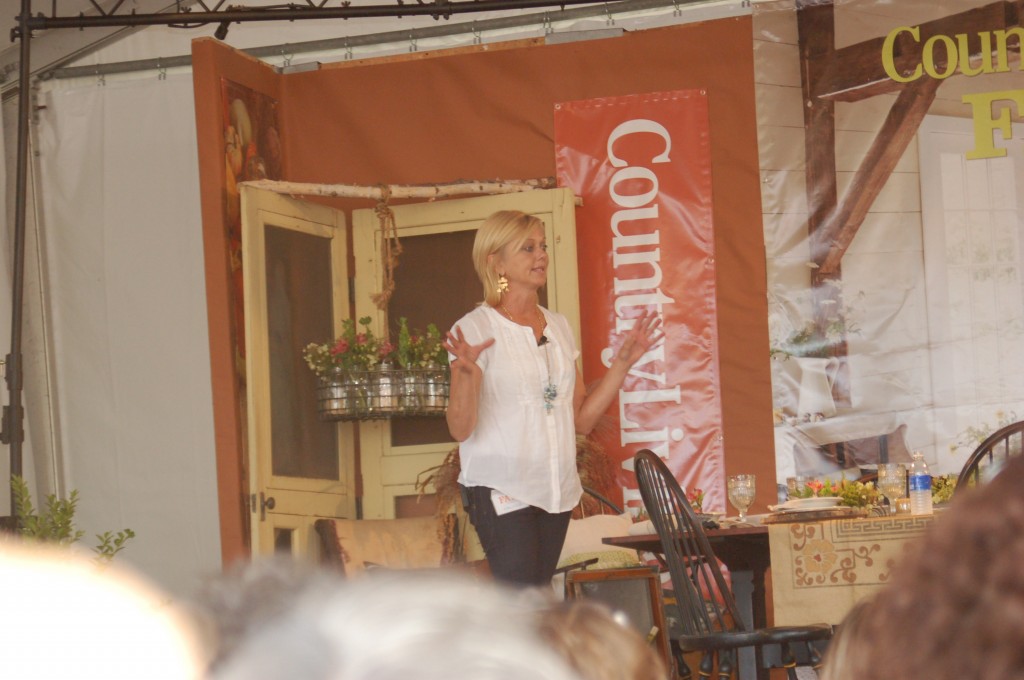 This was a popular spot for people to meet, so I had a hard time taking a picture.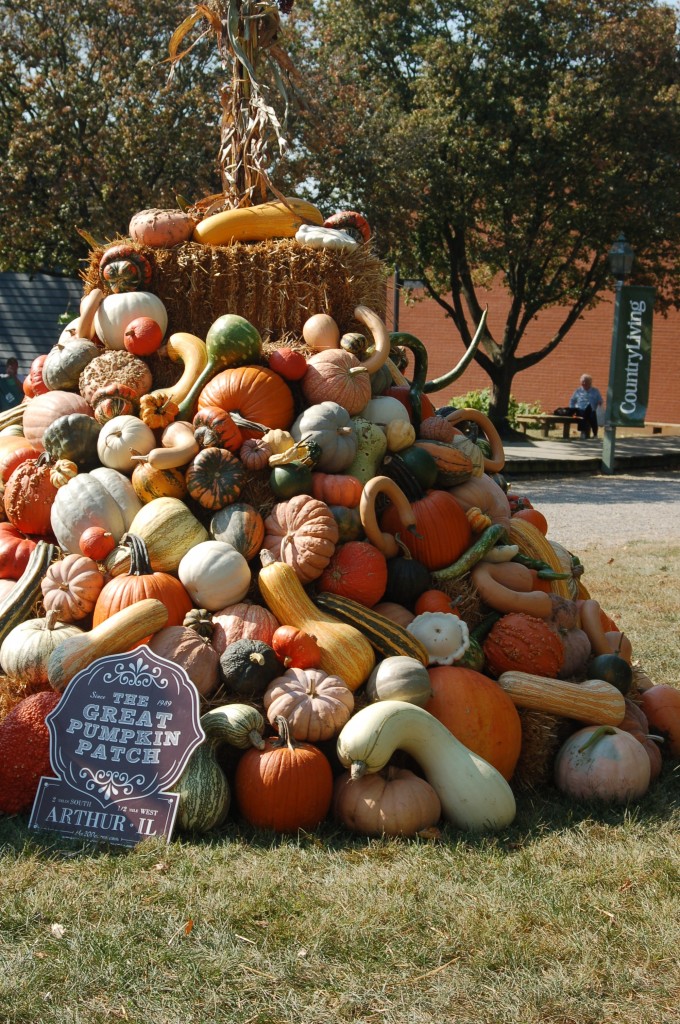 All the charm of the Ohio Village.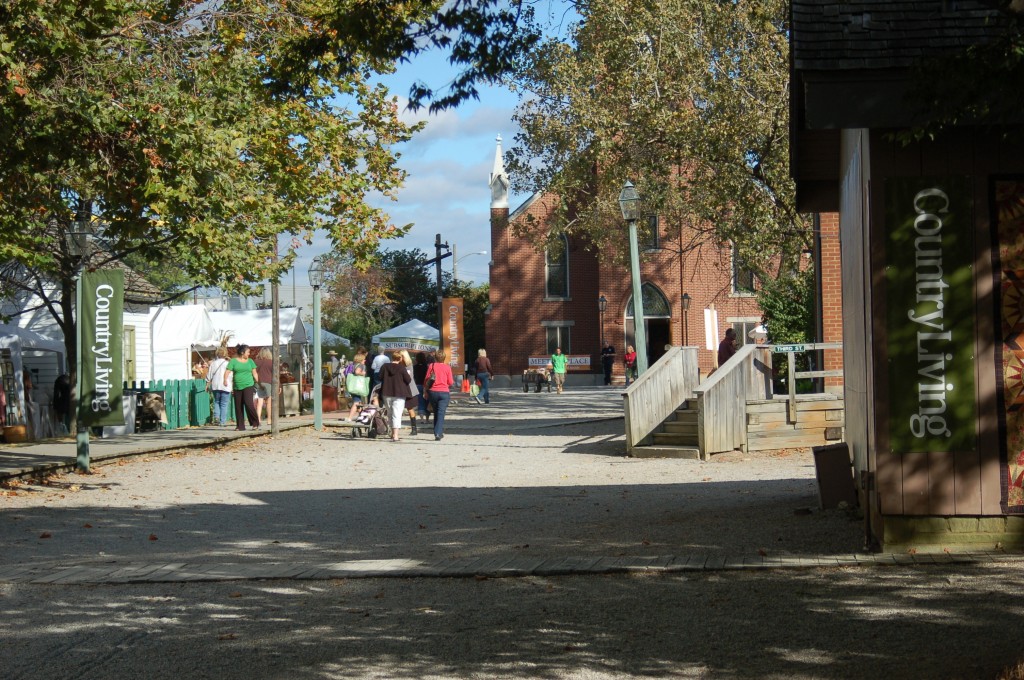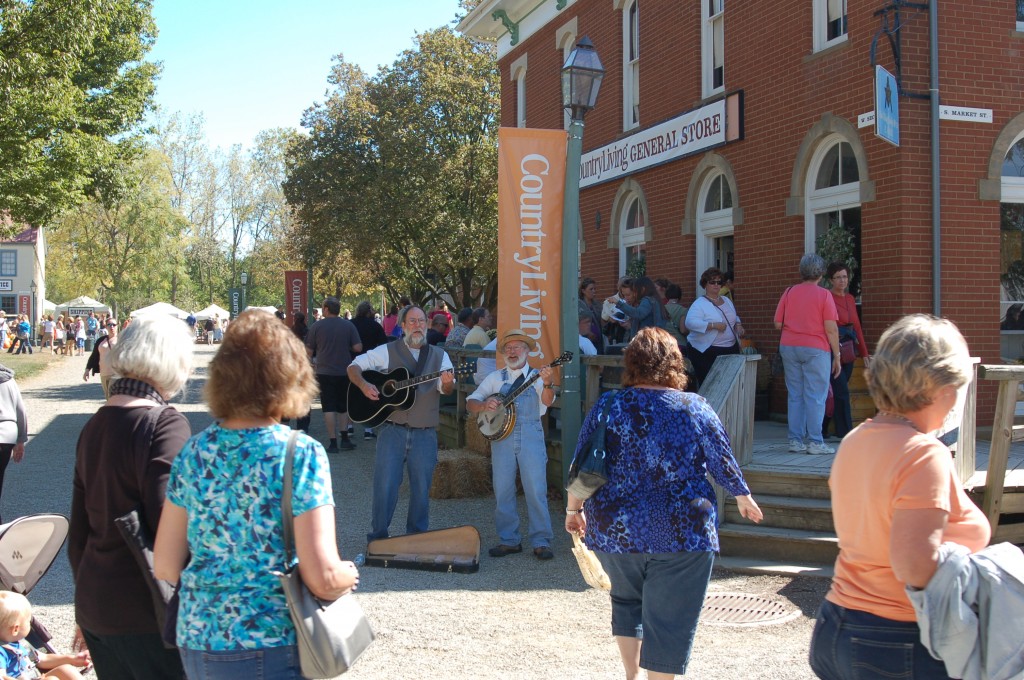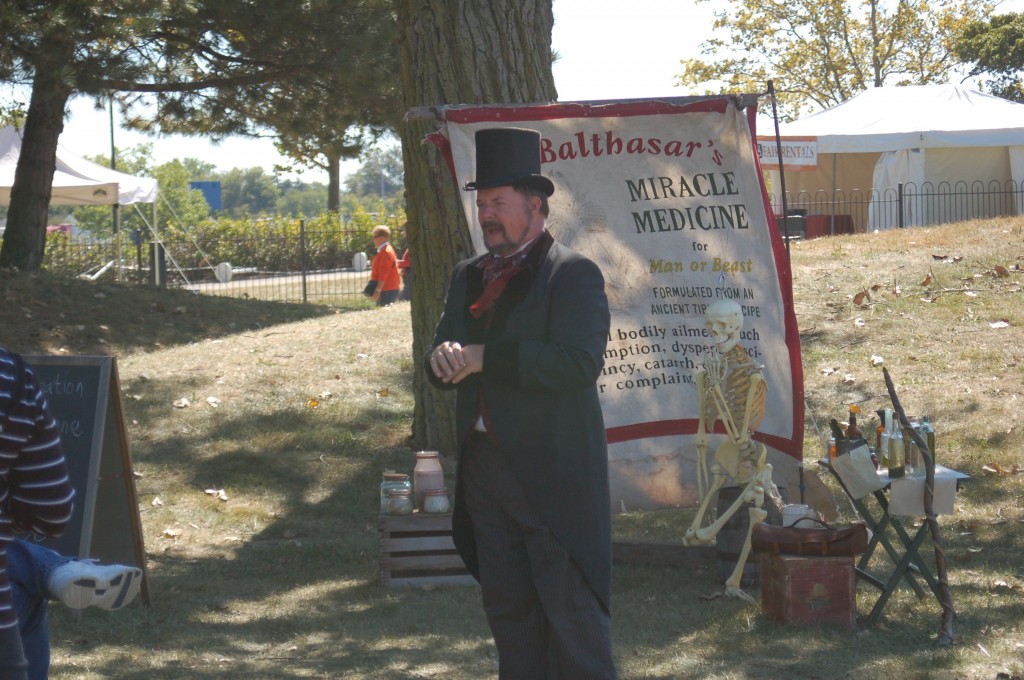 The insane crowds on Saturday.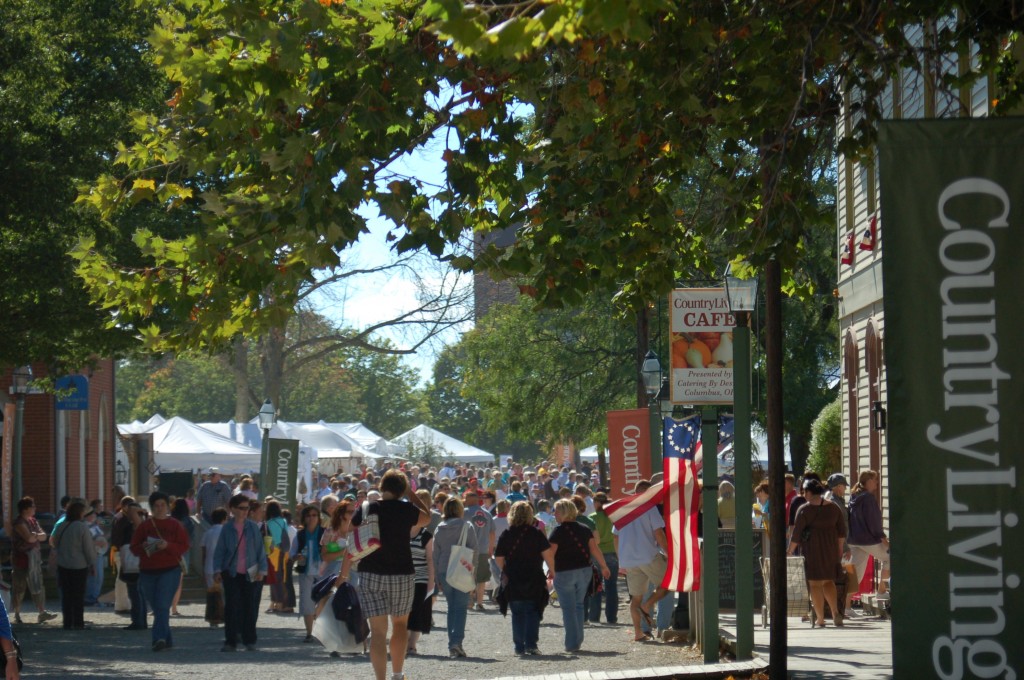 I hope to make this weekend an annual trip.  I would definitely go back on Friday, but don't worry if the weekend is you only option, the vendors bring more out the second day.  I couldn't stay for Sunday, because I had to make it back home for my friend's 2nd Annual Strausstober Fest…which of course, was a blast!
Let me know if any of you attended and what kind of experience YOU had!