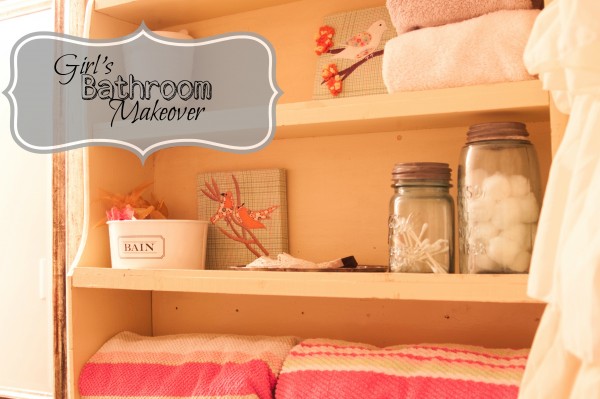 I had a busy weekend, but I found some time to work on the girl's bathroom.  When I was out shopping last week for my upcoming show, I happened to find a few things for that space.  I had wanted a cabinet to go above the toilet and small market cart for their laundry.  Surprising I found both at the same antique mall.  To top it off they were having a store wide sale and I got both pieces for around $50! Leaving me some wiggle room in my budget for a new TOTO CST744s Drake Toilet.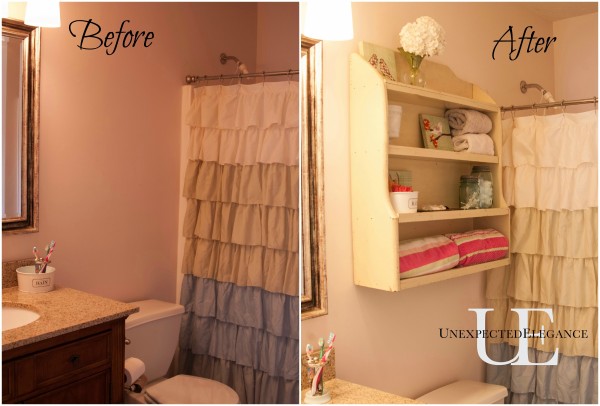 Scott had gone out yesterday to run some errands, so I was flying solo on this project. Have you ever tried to hang a cabinet yourself? It's not easy!  I started by finding the studs, then pre-drilled some screws into the shelving.  I secured one side, then used a level to get it in the right spot before drilling in the other screws.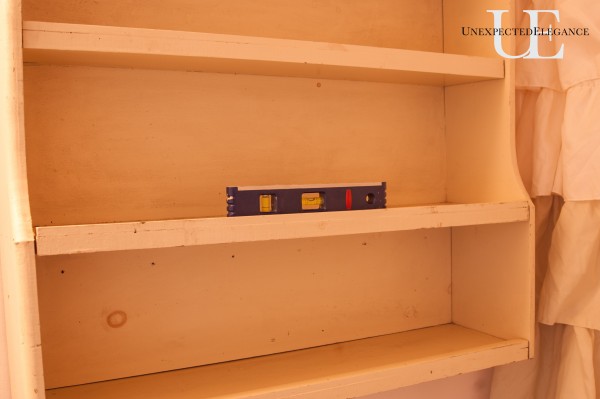 I didn't have a lot of time to play around, but I 'm looking forward to "styling" them.  (And I needed to do a load of towels, so I was running low on fillers! 😉 )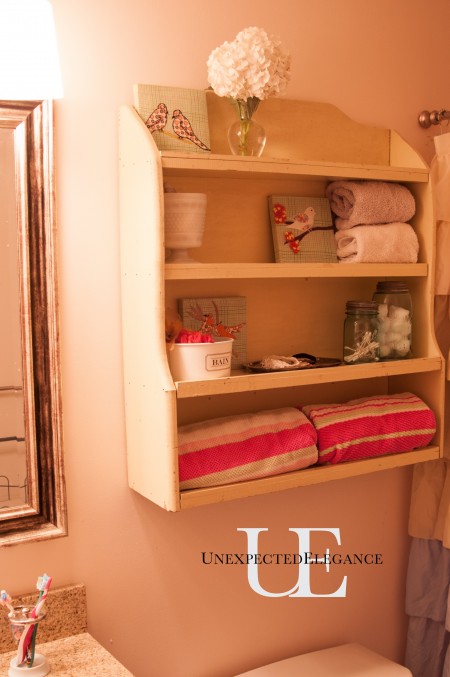 The cart is the perfect size.  I almost bought a reproduction a few weeks ago for three times the price.  I'm so glad I waited!  I saved money and got the real thing…score!
I'm debating on adding a bag to it…what's your thoughts?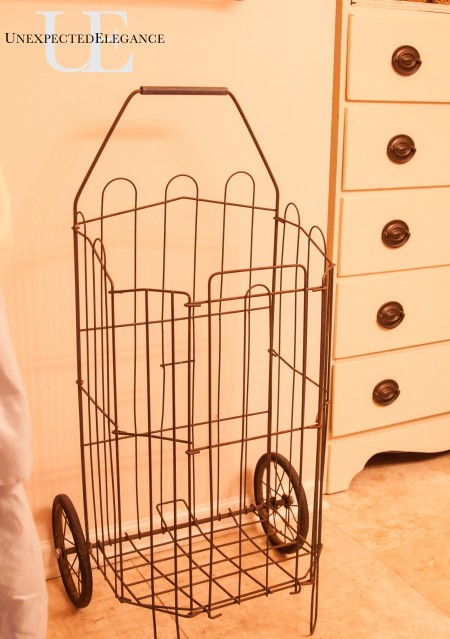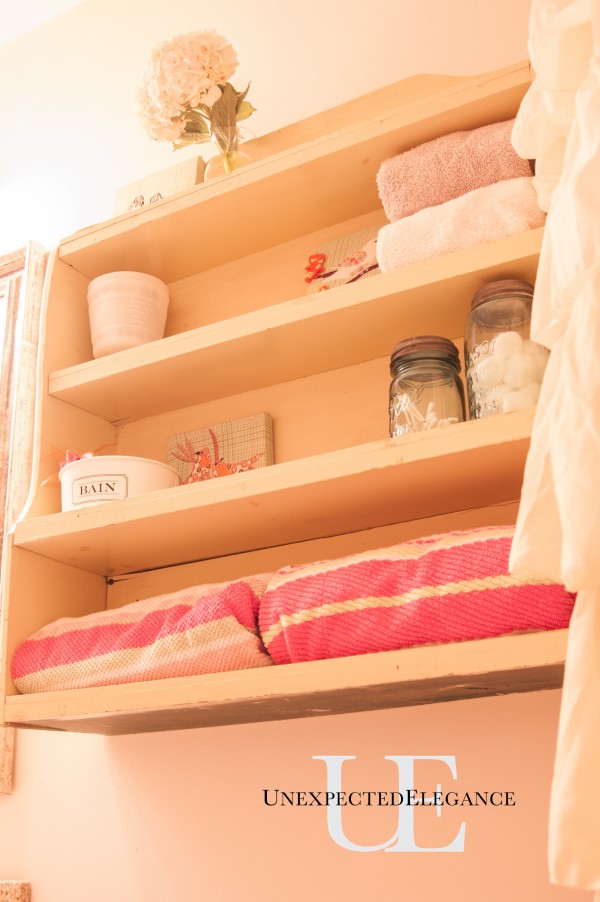 I couldn't be happier at how it all came together. 🙂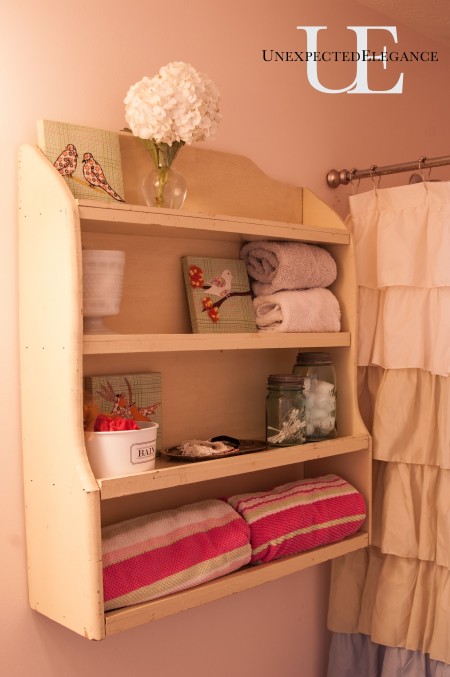 The next few days I will getting ready for The Vintage Farmhouse Spring Market.  If you would like to see some of the things I will be bringing, be sure to follow me of Facebook and/or Instagram.  I will try to post pieces as I complete them.
Happy Monday, ya'll!
Angela