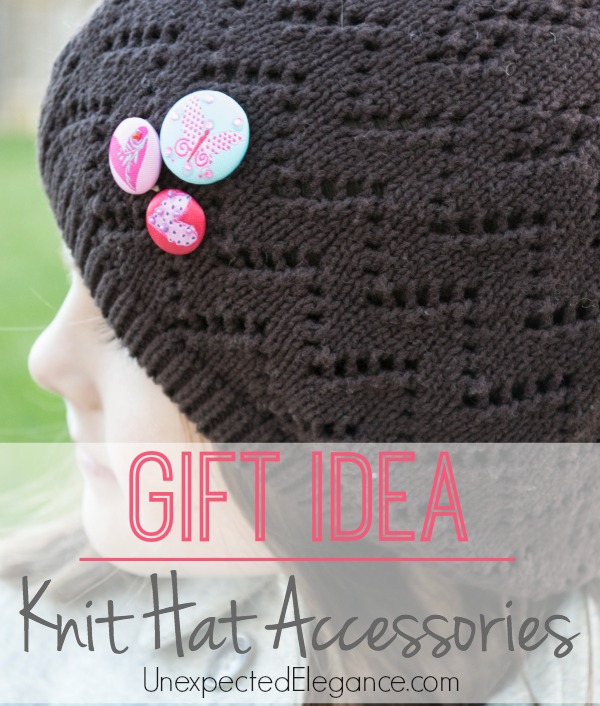 Most of the gifts in this series have been geared more toward ladies, but today's idea is perfect for a young boy too.   These knit hat accessories are SO simple to put together and you can even let the person receiving the gift decide on what accessory they want to wear each time.
Supplies needed:  a knit hat, embellished brads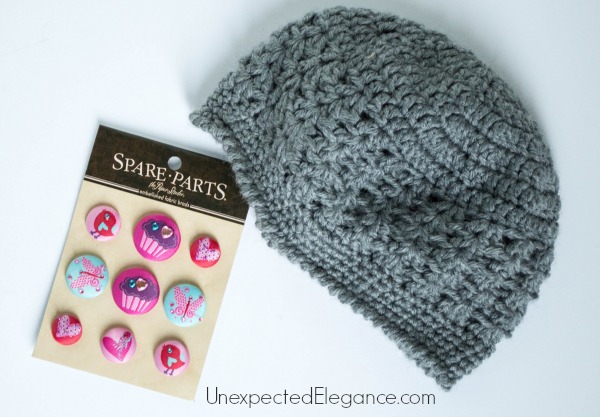 ***You can find knit hats for a few dollars at places like Walmart and Target or most dollar stores carry them this time of year.***
You can normally find a pretty good assortment of brads at the craft store with the scrapbooking supplies.   To attach the brad to hat, just push the metal part through and open up each end.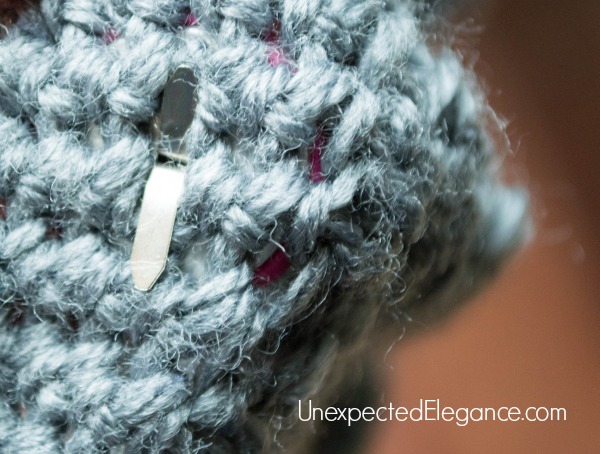 They add a little personality to each hat and are so easily changed!!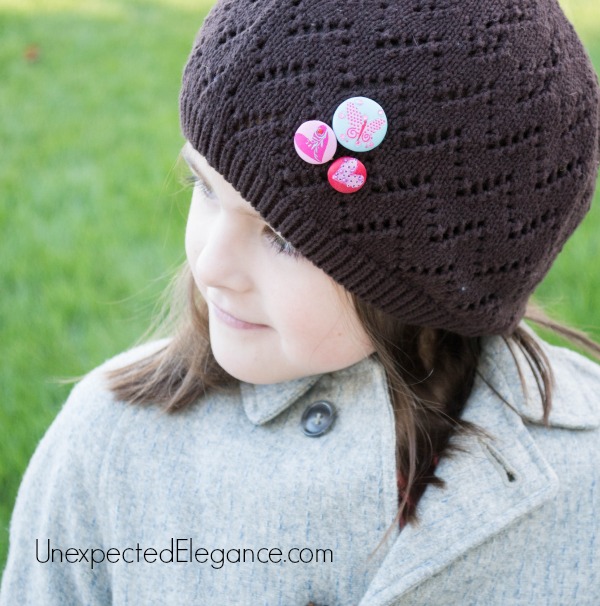 To give this as a gift, buy an assortment of brads and a knit hat.  Package them together with one brad already in the hat or with simple instructions.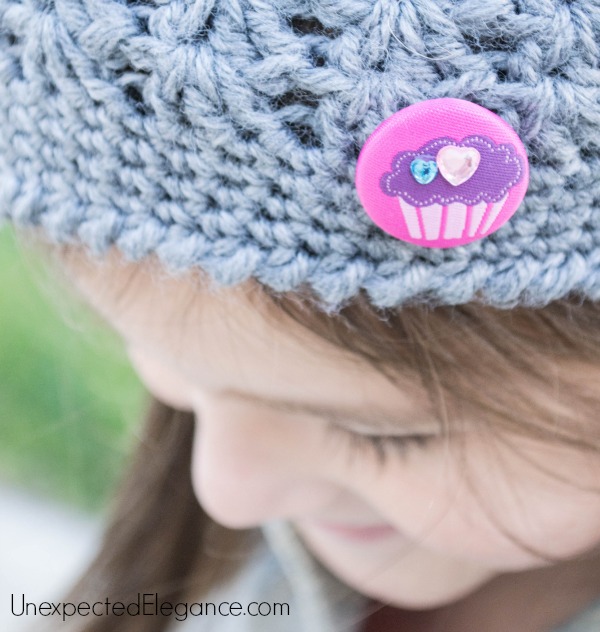 All the accessories in this post were geared toward young girls, but there are simple gem stones and boy themed brads.  I'm sure you could find one that would work perfect for everyone!
Be sure to check out my other handmade crafts this week:
Engraved Metal Bracelet: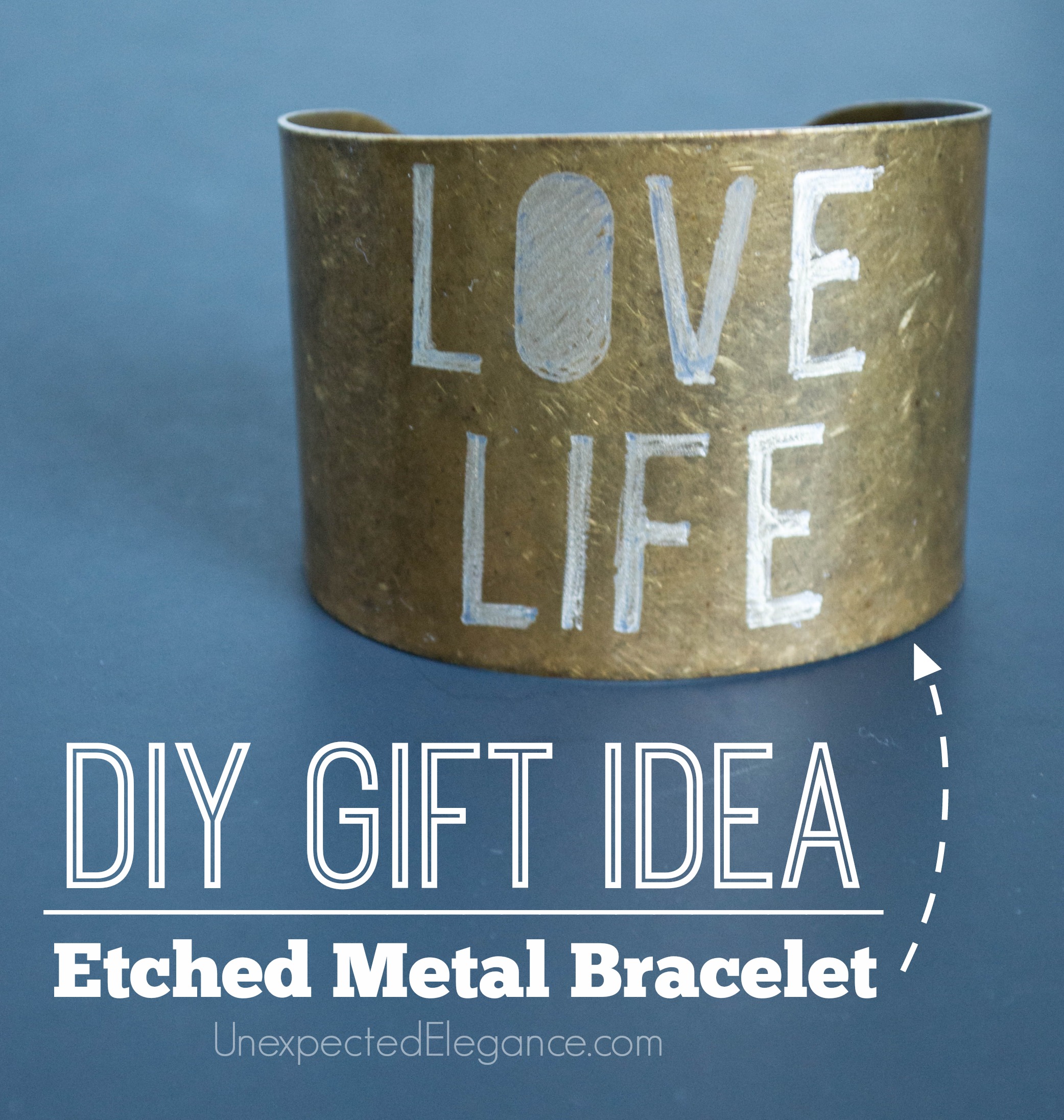 Wooden Charm Necklace: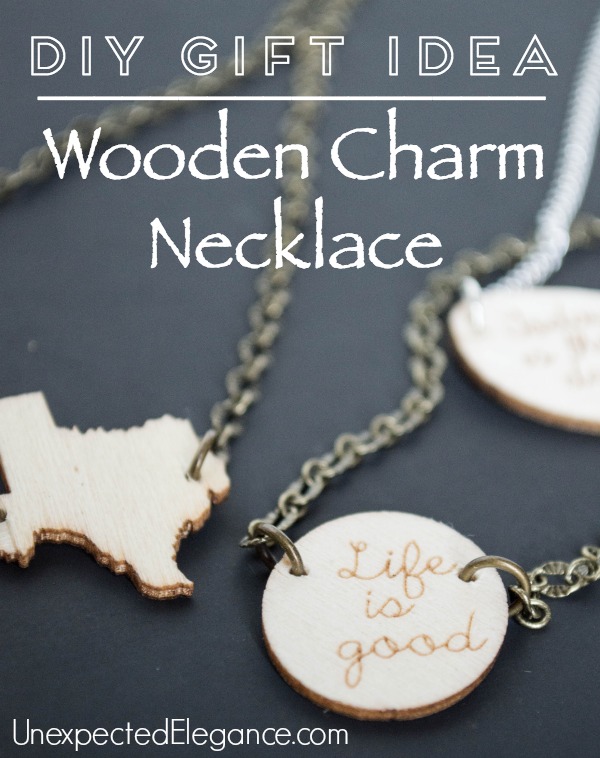 Wristlet: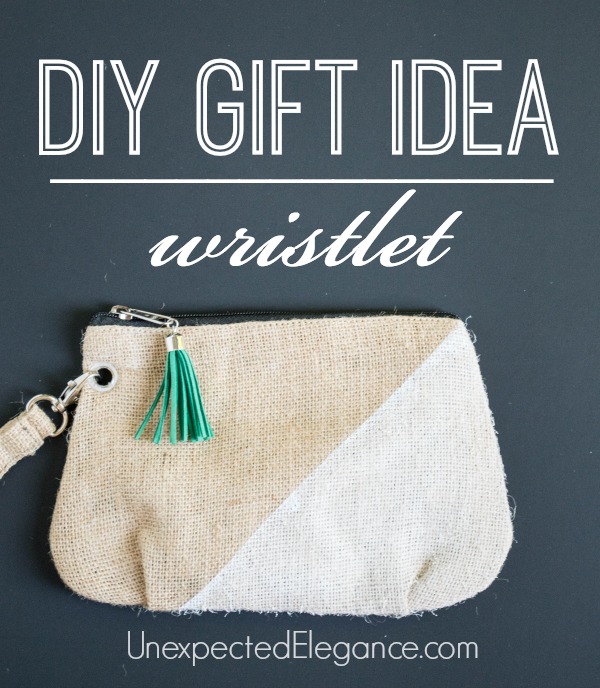 Also check out last years series:  {10} 10 Minute Gift Ideas