Is your garage a space where you spend as little time as possible? The average garage is not only boring, but usually a bit dirty. If you want to take back that part of your home, and make it useful for more than car storage, there are several great ways to update it quickly. Whether you add a splash of color or storage, you'll love these ways to update your garage (and most can be done in a weekend).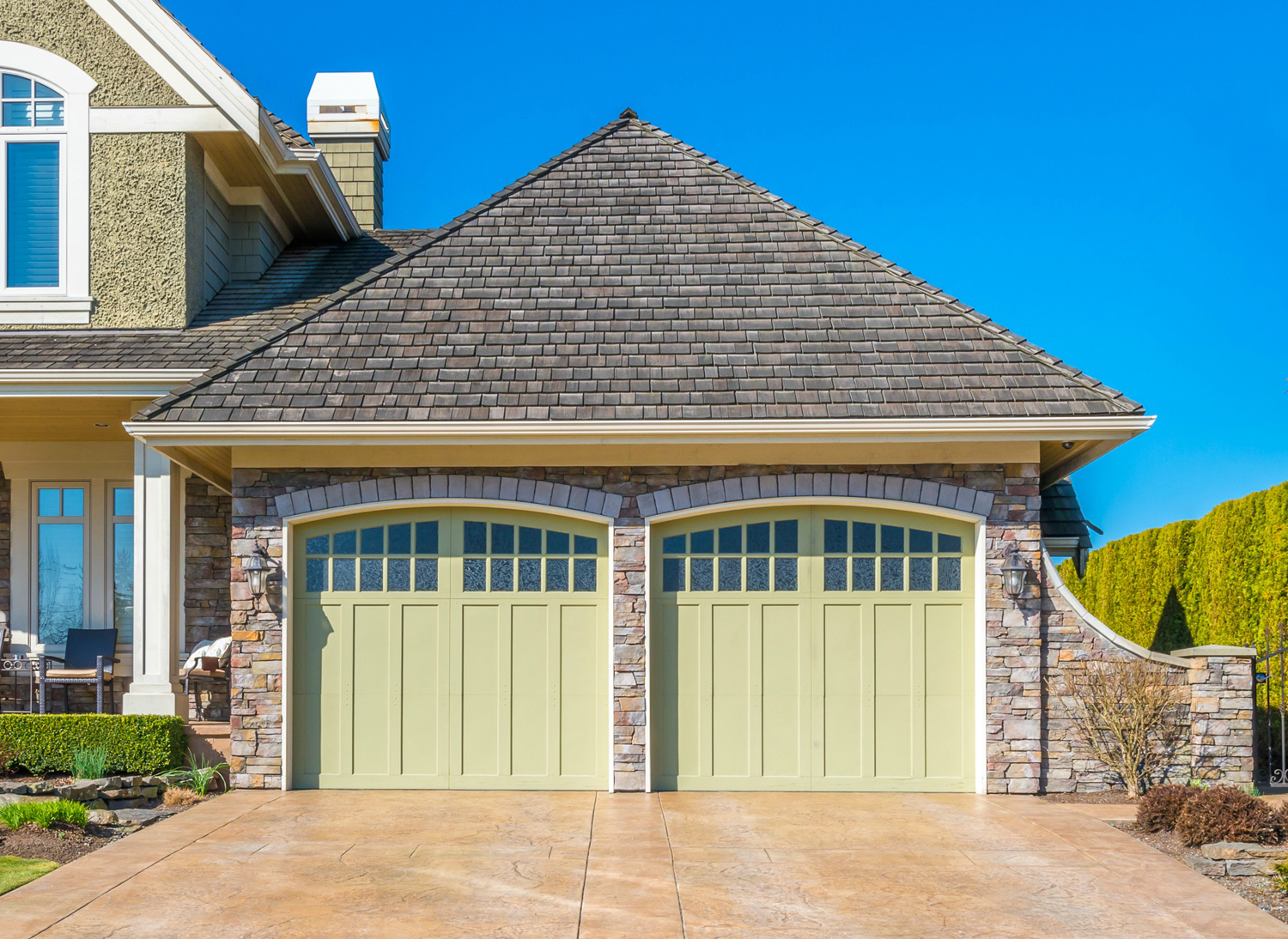 Install Cabinets or Shelves
Garages are a great place for extra storage, if you do it right. The wrong way is to throw everything in there and let it pile up. If you install cabinets or shelves, you can store things without making a mess. You can find a variety of great garage cabinets at your local hardware store. You can also find open shelving and use bins to keep odd-shaped things organized. I have THESE shelves and love them.
Hang Pegboard
Pegboard is wonderful for a variety of reasons. Not only is it great for organizing tools, but you can use S-hooks with plastics baskets for storing small items. If you hate the color of the pegboard, paint it. Spray paint is a DIYer's best friend.
Paint
First things first, after cleaning, paint the walls in your favorite color. The problem with most garages is that they are usually unfinished drywall. Paint can make your garage a much more inviting place. If you're doing this room for your spouse, choose a color they'll love. The color will make such a difference and is a very affordable upgrade.
Redo the Floors
If your garage floor is plain concrete that has become stained over the years, redo it. You can find garage flooring or   paint that has a rubbery feel when dry. This is a great option because it allows you to clean up spills. If your car tends to leak oil or you change your oil at home, you'll love being able to clean up the mess. Best of all, you can find so many different colors.  Here's a great option for quick, easy to lay flooring:  Commercial Grade Flooring Rolls
Add Stools
Last, but not least, stools are great if you have a workbench, but they're also great if your husband loves to hang out in the garage with his friends. Get the stools with backs. They are much more comfortable.
Your garage doesn't have to be an eyesore. In just a couple of days, you can turn this rarely used room into a much more inviting place.
For some garage organization ideas, check out these posts:
Easiest Garage Organization EVER