Do you ever have a design problem that takes you a while to figure out…like months!?  This WAS the case in my newly finished master bathroom.
I was having some trouble finding the right size rug for that space and it was getting a little ridiculous at the amount or "rug returns" I was making.  We have a double sink in there and I really wanted a single rug, instead of two separate ones.  The problem I was having was that they were either too long or they were the right length but too wide.  It was getting really frustrating!  I was at Target one day and came across this rug.  I immediately fell in love with the color and pattern but knew it was going to be too wide.  (It would constantly be catching on the door.)
Fortunately for me it was on sale and so I made the decision to buy it and try my hand at modifying it.  If it didn't work out I would be out some money and have ruined a really great rug! 
Thankfully it turned out great and I'm able to share a DIY success, instead of an epic fail! 😉
Here are the supplies you will need to make your own DIY custom rug:
rug with at least one side the correct length that you need, straight edge, measuring stick or tape, coordinating colored Duck Tape, sharp razor knife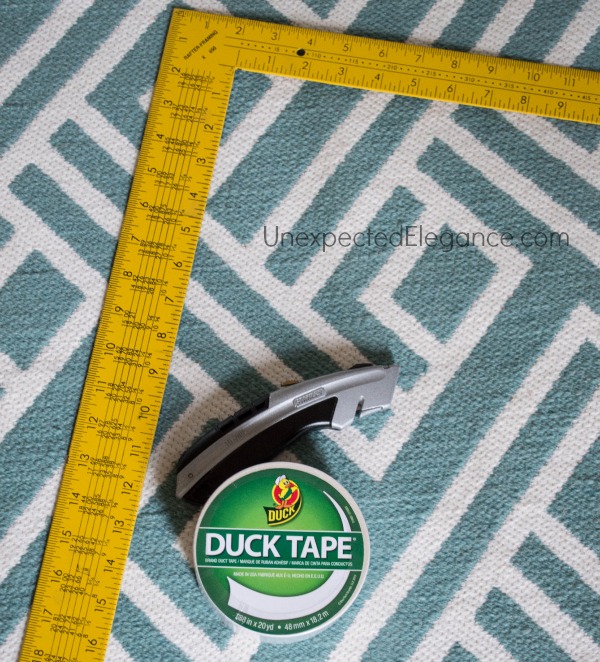 Figure out the exact dimensions you want the rug, then measure and fold under the excess.  Tape it down completely along the seam then walk on the seam to press it down.  (I put the rug back in the space for a few days to make sure it was what I wanted and also to give it a crisp crease before I cut it.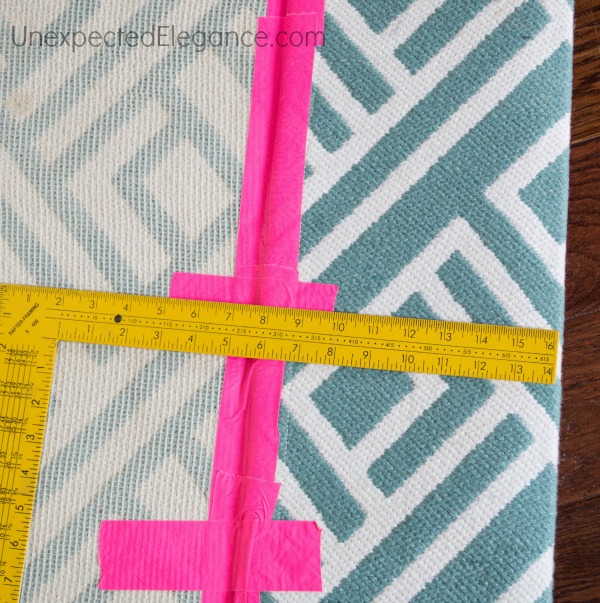 Now you are ready to cut. Use a straight edge, 1 1/2-2″ from the crease, and score the rug.  (At this stage you don't want to cut all the way through.)
Then slowly finish cutting through the rug, following the score, while pulling up on the part you are cutting off.  Hopefully the picture below explains it better! 😉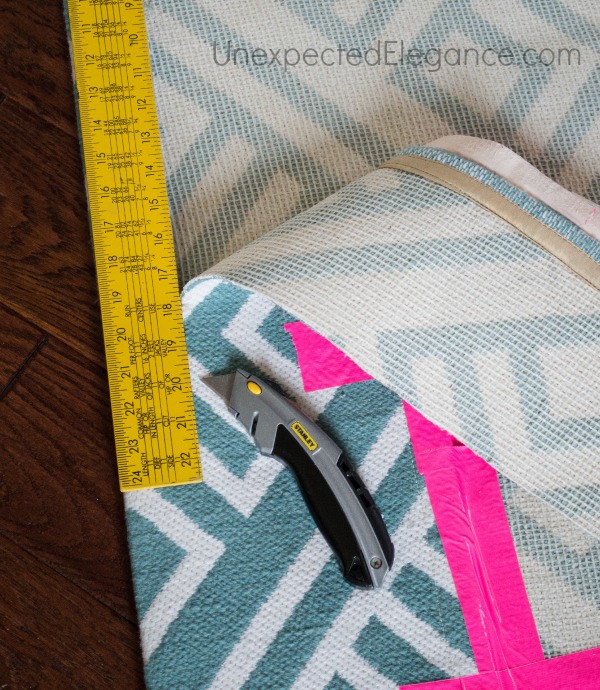 Once the rug is cut, use the colored Duck Tape to secure the seam.  You want to leave a little excess tape at each end to fold over.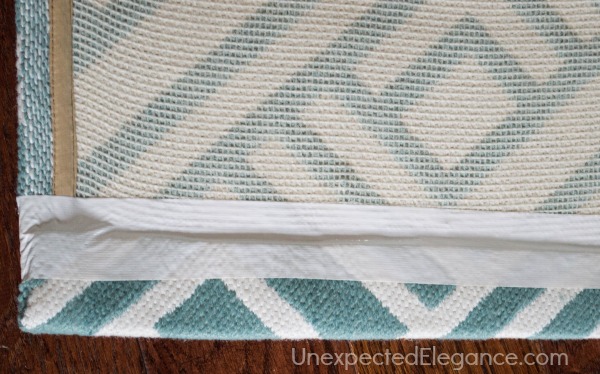 Press the tape firmly along the seam or walk on it to make sure it's completely adhered.  Then overlap about a 1/4″ on each side.  You might have to cut the tape to fit a pattern, like I did in the picture below.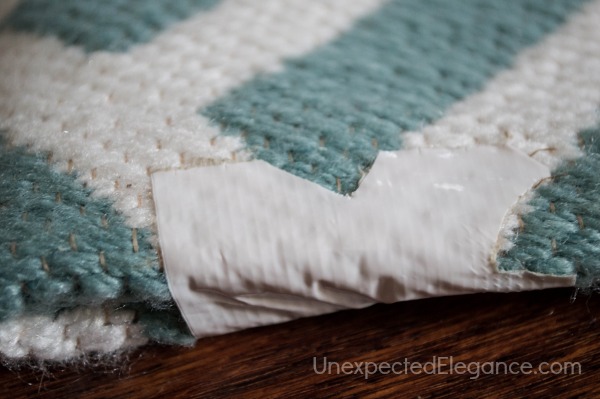 I guess I just THOUGHT my bathroom was finished, because those baseboards need a fresh coat of paint!!!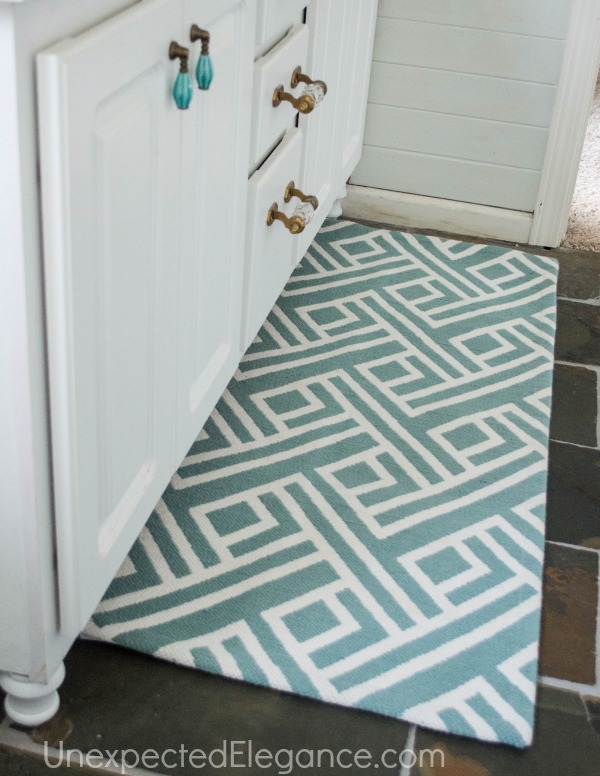 Do you have a design dilemma that you need some help with?  Leave me a comment and I will do my best to help you figure it out! 🙂