I just love these French style dining chairs!!  They are right up there with the "X" back cafe chairs.  (You might have noticed I have a few! here  😉 )  Here are two chairs that are VERY similar:
Restoration Hardware Vintage French Round Upholstered Side Chair- Sale $199 each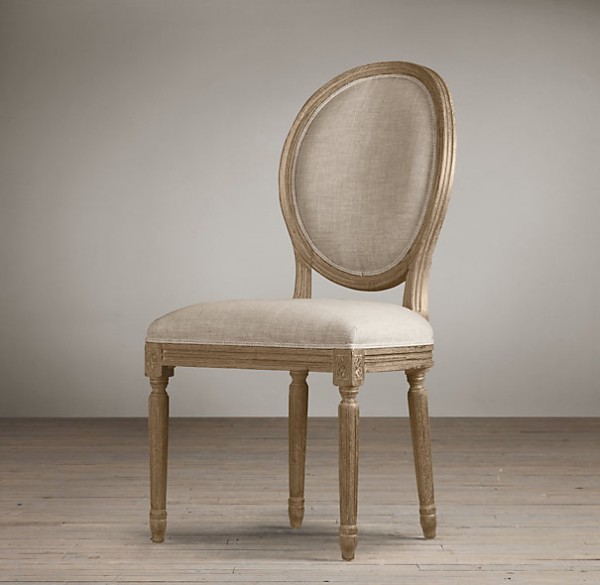 World Market Linen Ella Side Chairs Set of Two-$359.98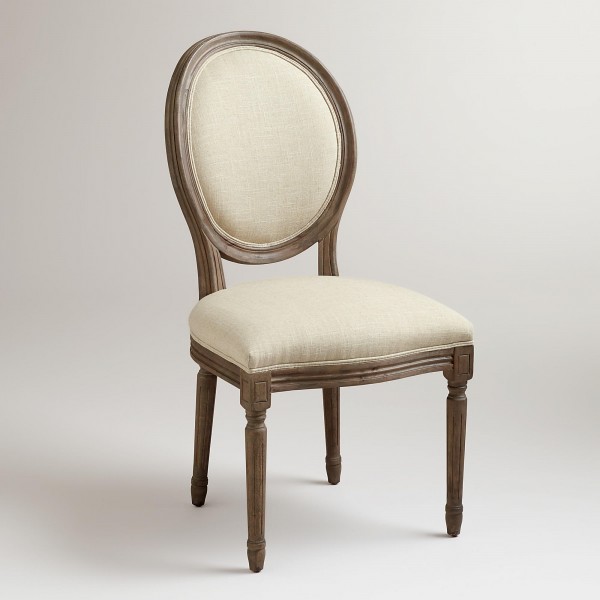 Both of these are chairs are great, but the price point is not that far off.  The good thing about the Restoration Hardware version is you have so many options of wood color and fabric.  The price goes up the more customizing, of course.  My last dining chairs were Restoration Hardware and I LOVED them.  The only reason I ended up selling them was because they didn't fit my "new" table as well.  Point of this story is that you might find exactly what you are looking for at store you think you might not be able to afford!  When things go on sale, you can find wonderful deals! 🙂
Happy Thursday!
Angela