We are having the most beautiful weather today!!  The girls and I spent a few hours at the park this afternoon and it was just the motivation I needed to switch out my mantle decor.  I am still liking the simple color pallet of the white mirrors, so I figured when something works…why change it?!?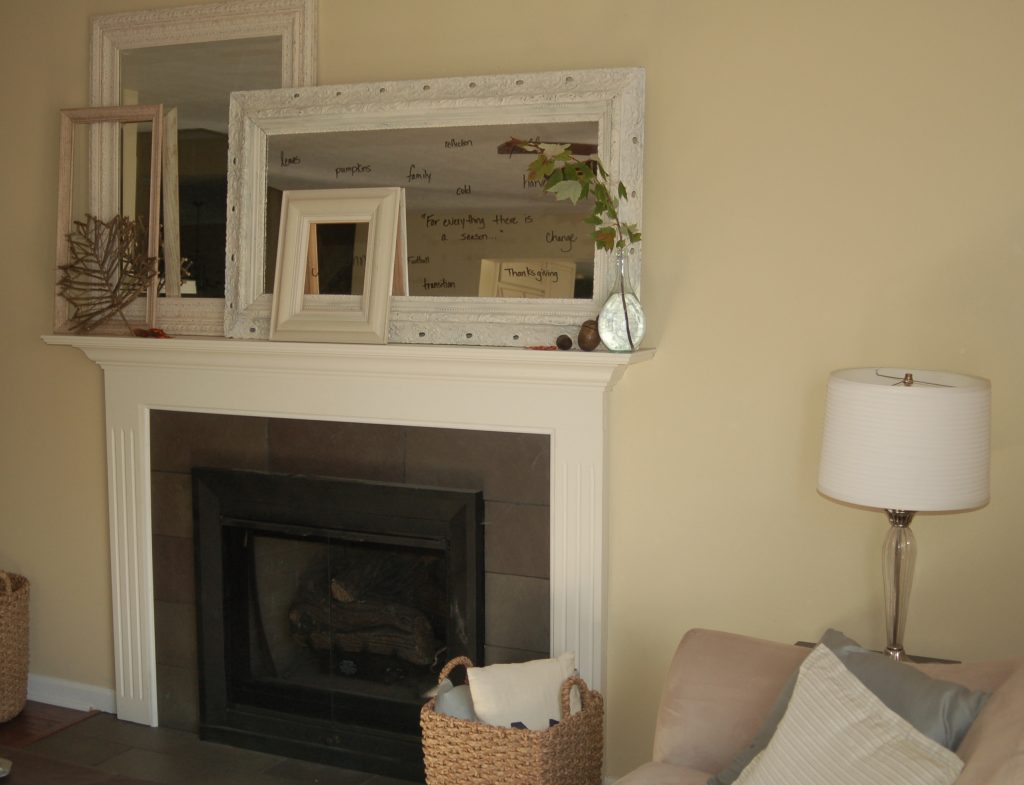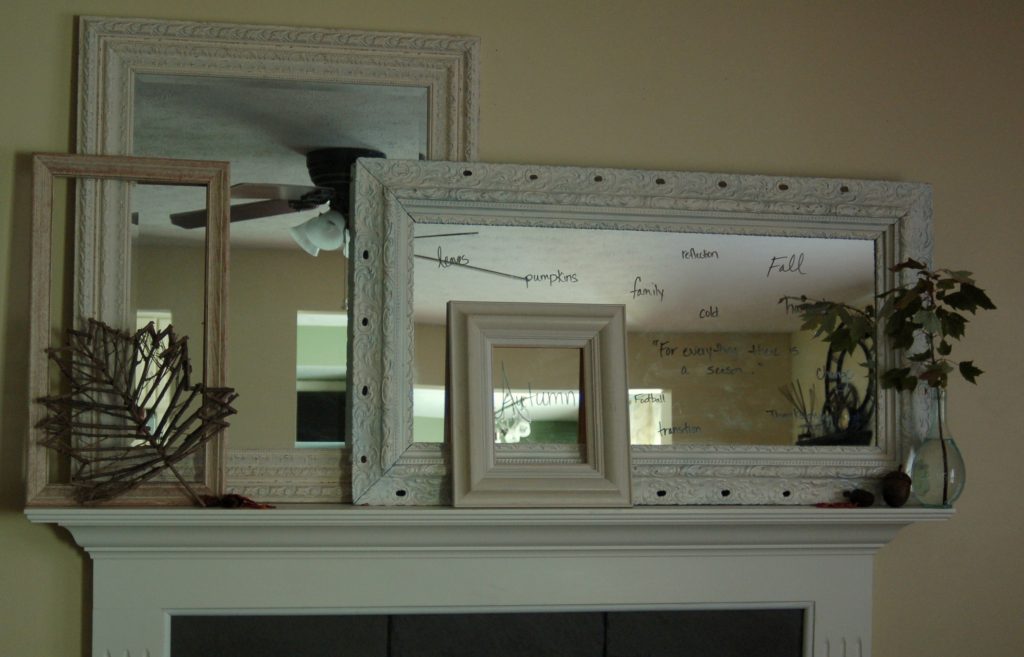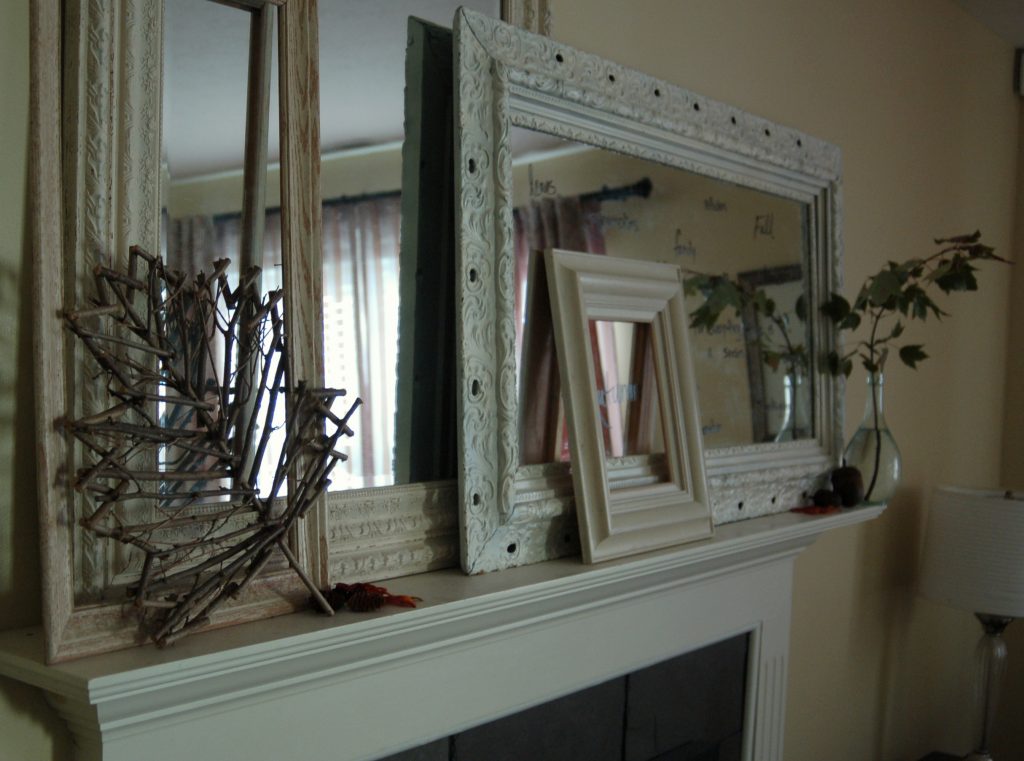 I used a dry erase marker and wrote "Autumn" inside the smaller frame, added the bible verse "For everything there is a season…" and then filled in with words that remind me of Fall.  It's something easy that I can change quickly, but I thought it added a little something extra.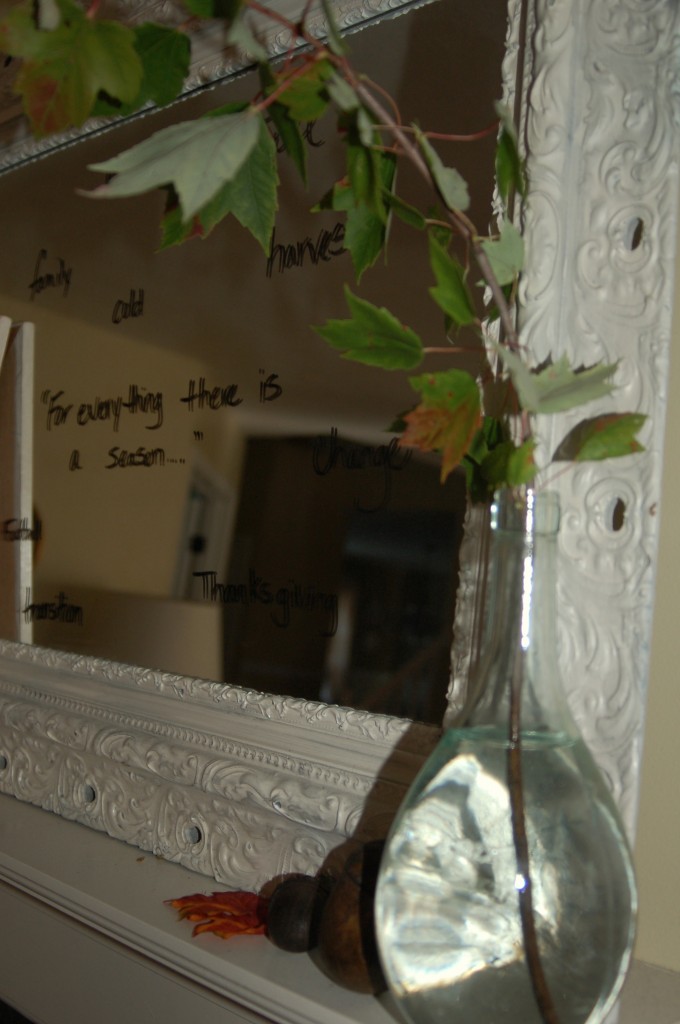 I LOVE this leaf made of branches!!  I found it at Joann and I am thinking I might have to make some myself.  I really like how organic it is and the concept of making old, new again…I think it kind-of embodies the season.  (Or I could just be reading WAY too much into it.  Either way, it's a keeper! ;)  )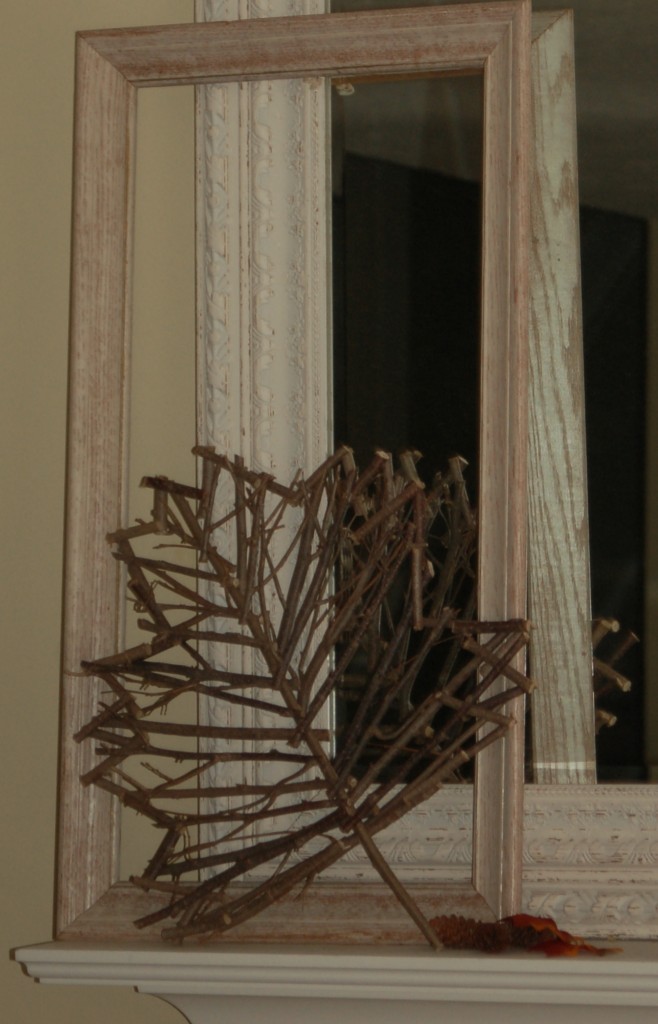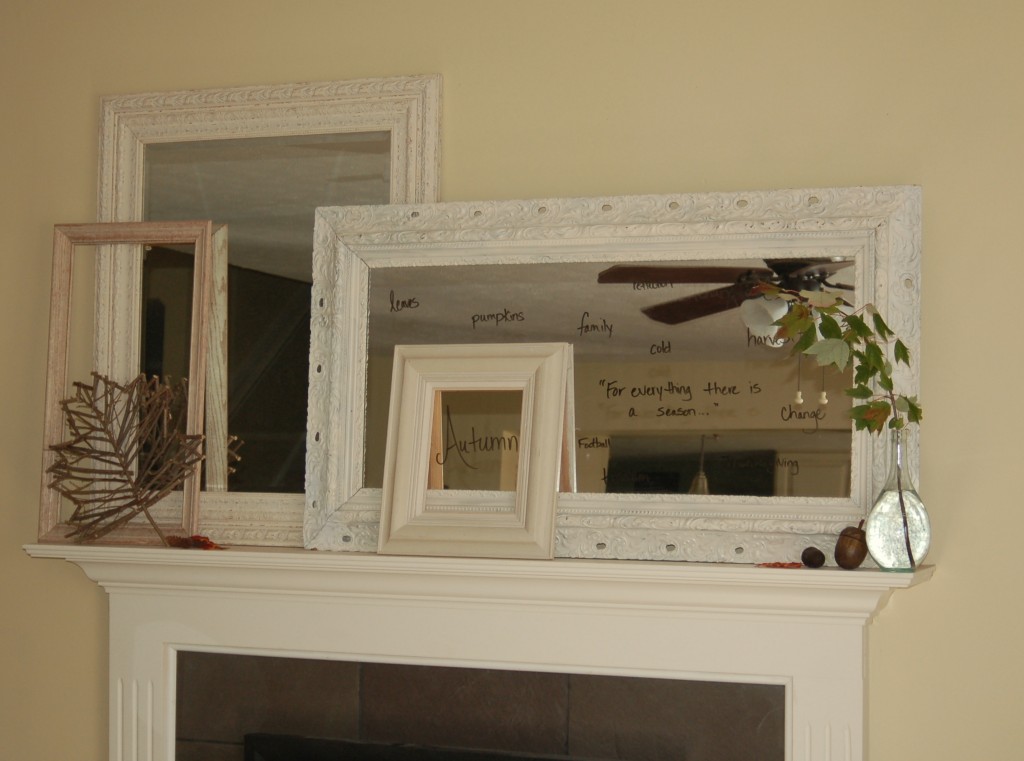 Happy Fall Y'all!!
I am joining Layla for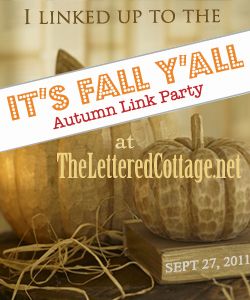 And if you're interested…I will have some of the fabulous grapevine acorns Layla has on her mantle for sale at my upcoming shows.  (I'm just say'in!)  They sold fast at Horton's but I have more on their way.
~Angela
I'm also linked up with: