I have a good friend who has been going through some really rough times.  The amount of stress and loss seems overwhelming and the trials just keep coming at her.  I have been praying for God's peace on her life, but I have felt very helpless.  She doesn't live close and I can't help in a tangible way.
Yesterday when I was thinking about her, a song kept coming to mind.  I am constantly singing as I work, so this was not something out of the ordinary.  But I couldn't shake the thought that the words of the song could be somewhat of a comfort for her.  The words of the song say, "Your grace is enough, your grace is enough for me."
One definition of grace is," unmerited mercy that God gave to us by sending his son."  I love the word, it's even my oldest daughter's middle name.  So, I decided to make her a key chain  with the words, "HIS Grace is Enough."
I hope the reminder of God's grace will bring her some comfort in these difficult times.  This too shall pass for her, but his grace will remain.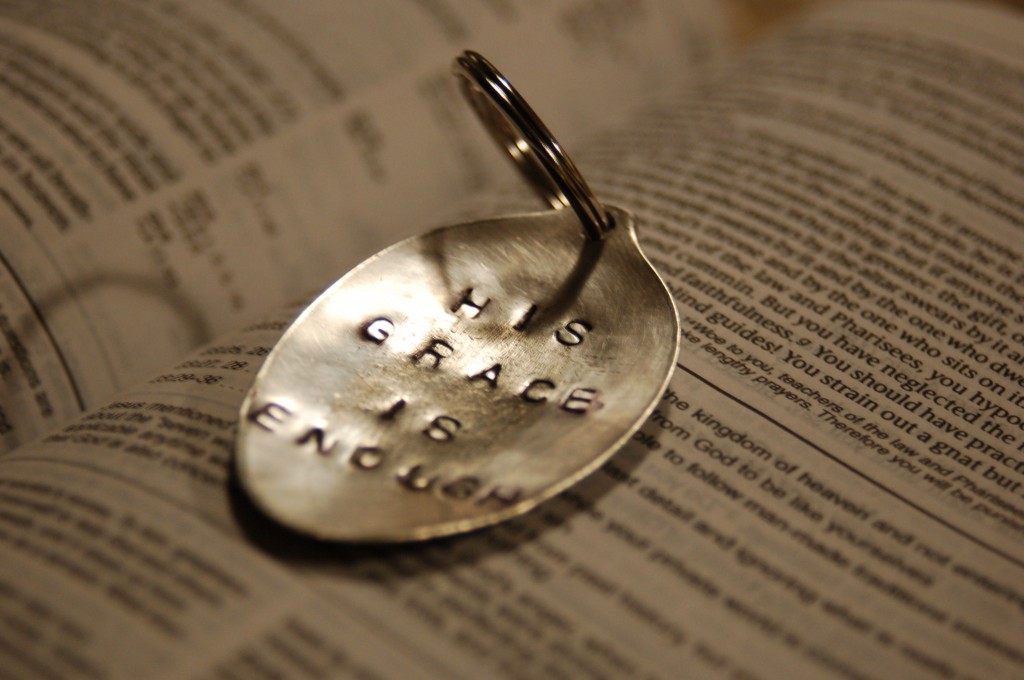 Romans 5:1-2″1We have peace with God through our Lord Jesus Christ: 2By whom also we have access by faith into this grace wherein we stand…"
I hope you are all had a blessed weekend!
~Angela