This weekend went well, despite the rain. Saturday morning, it looked like it was going to be a beautiful day. About 9:30, the rain started and it stayed for the day. Fortunately, the weather didn't deter too many people. We had a steady flow of traffic and ended the day pretty good!
Here a few shots between rain showers.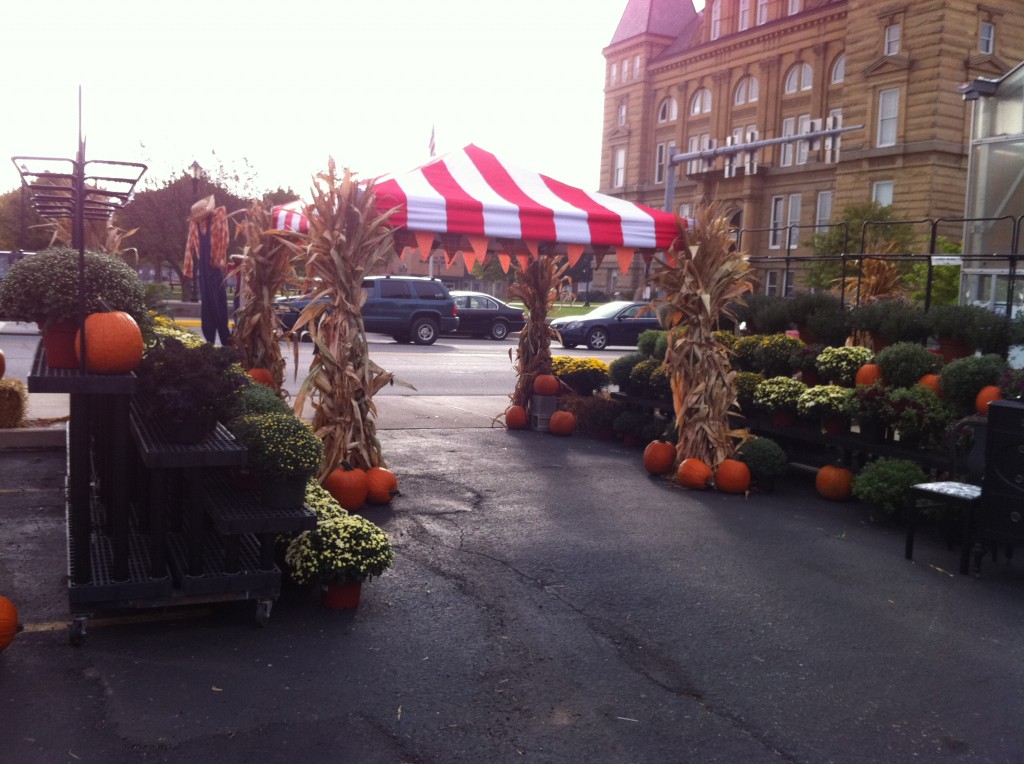 Let me just say, the Horton's are some of the nicest people you will ever meet!!!  They did such a great job putting together the market.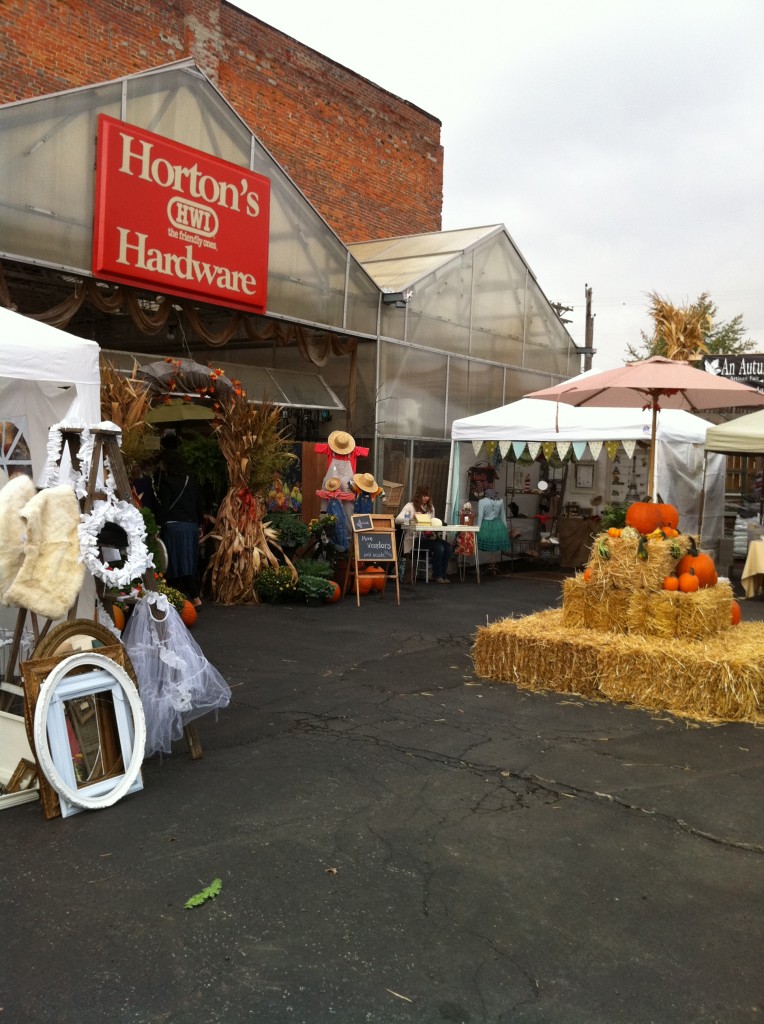 Almost Gemini Booth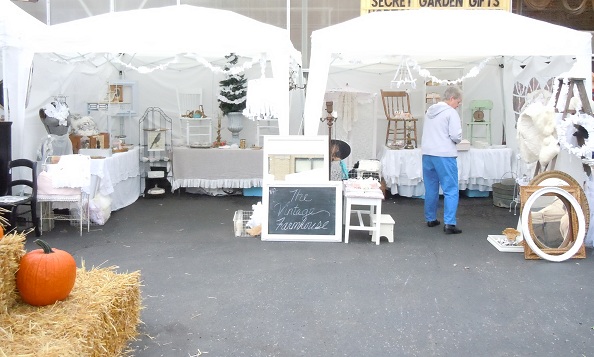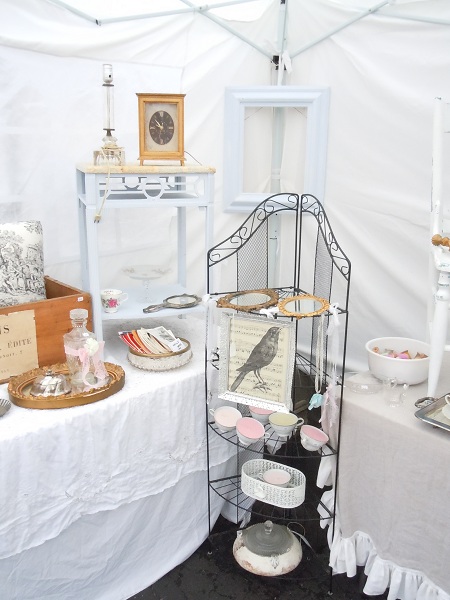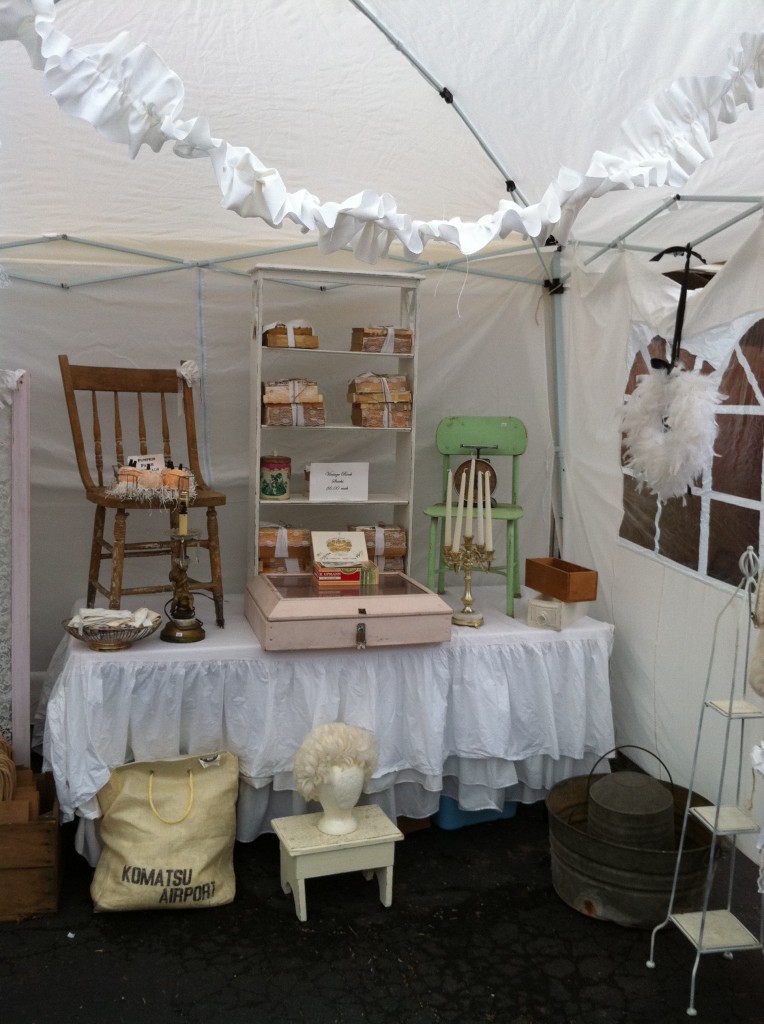 Holly Beth's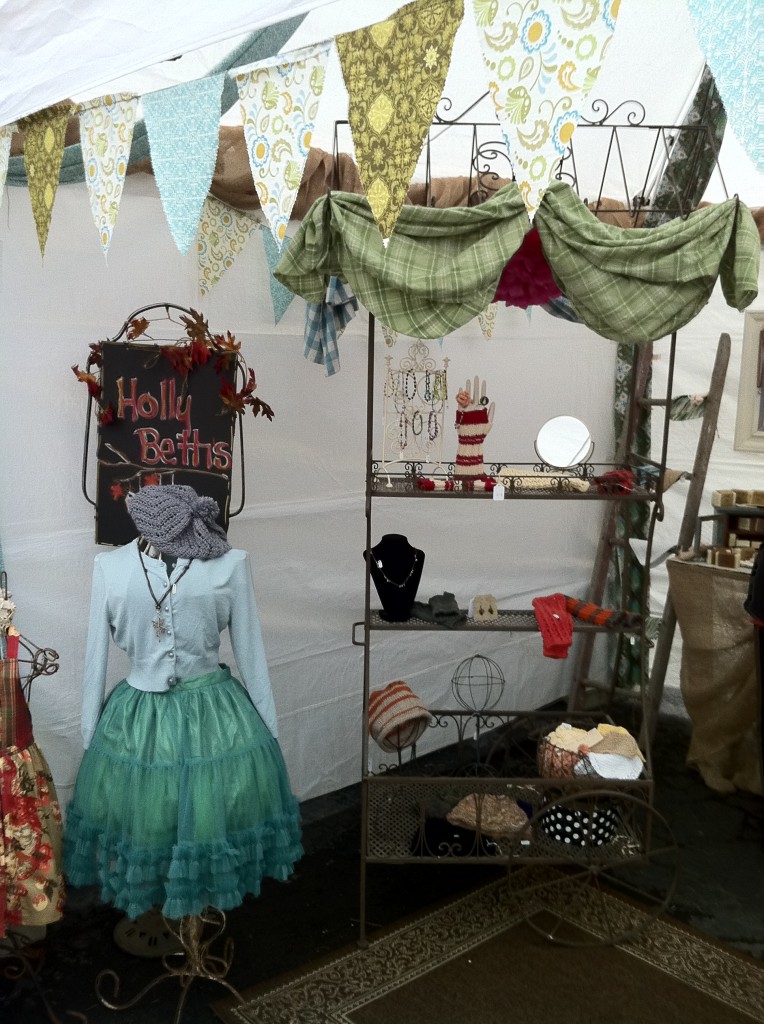 Portobello Road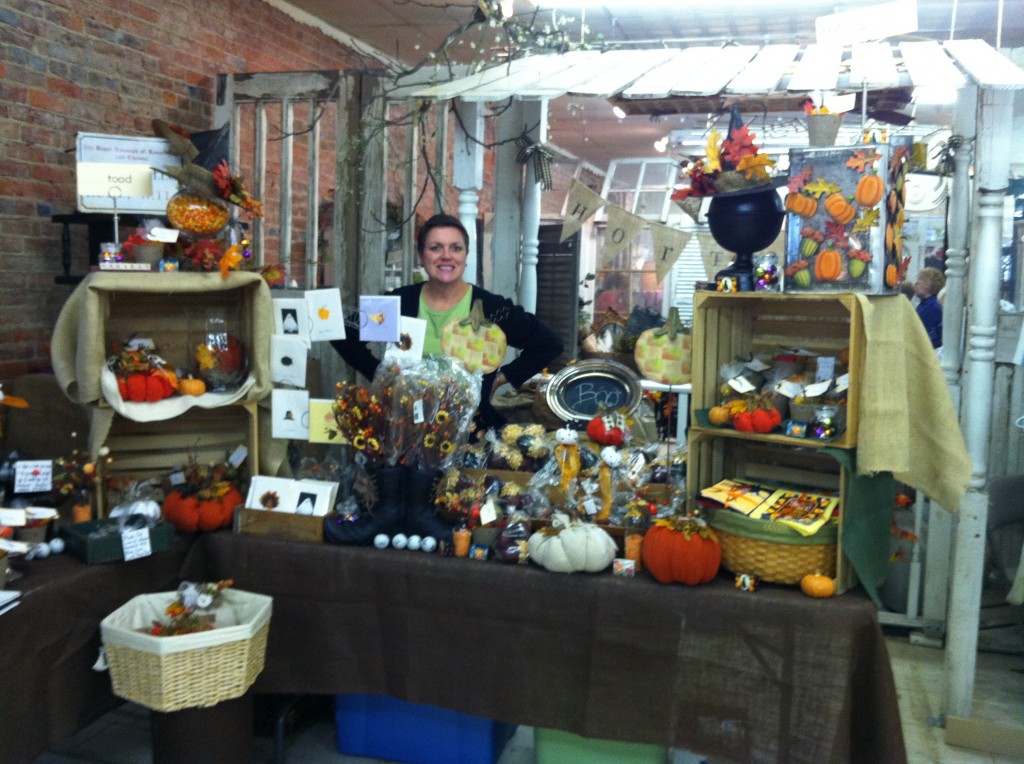 Renee Chandler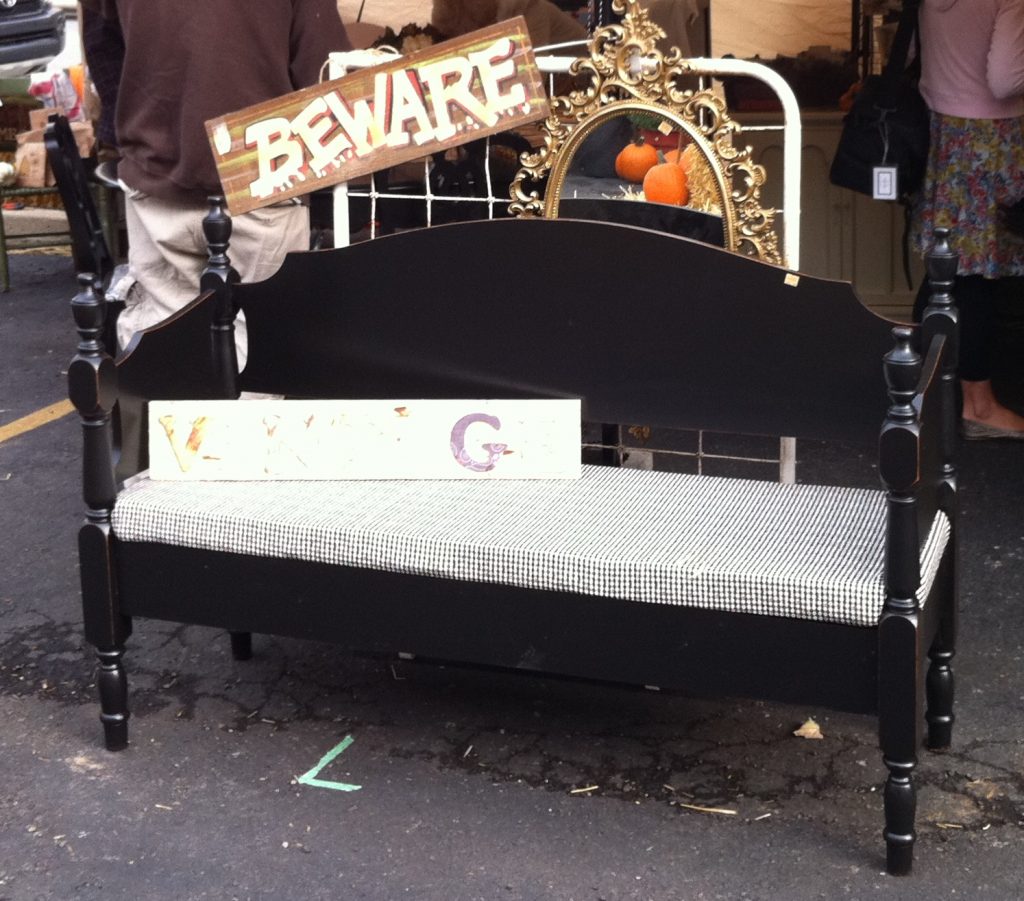 The French Canary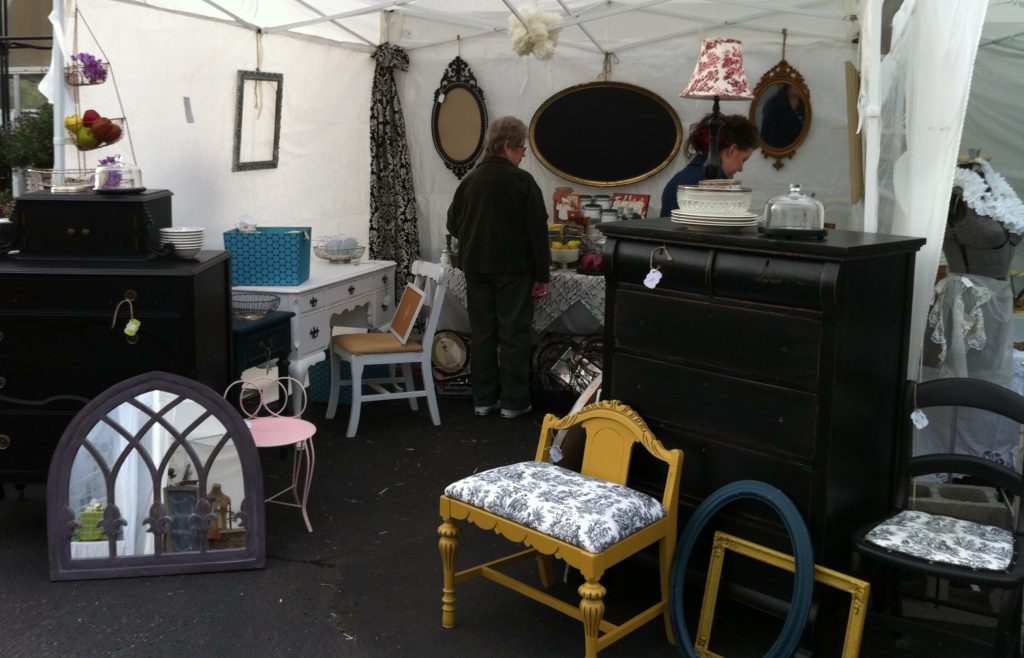 My booth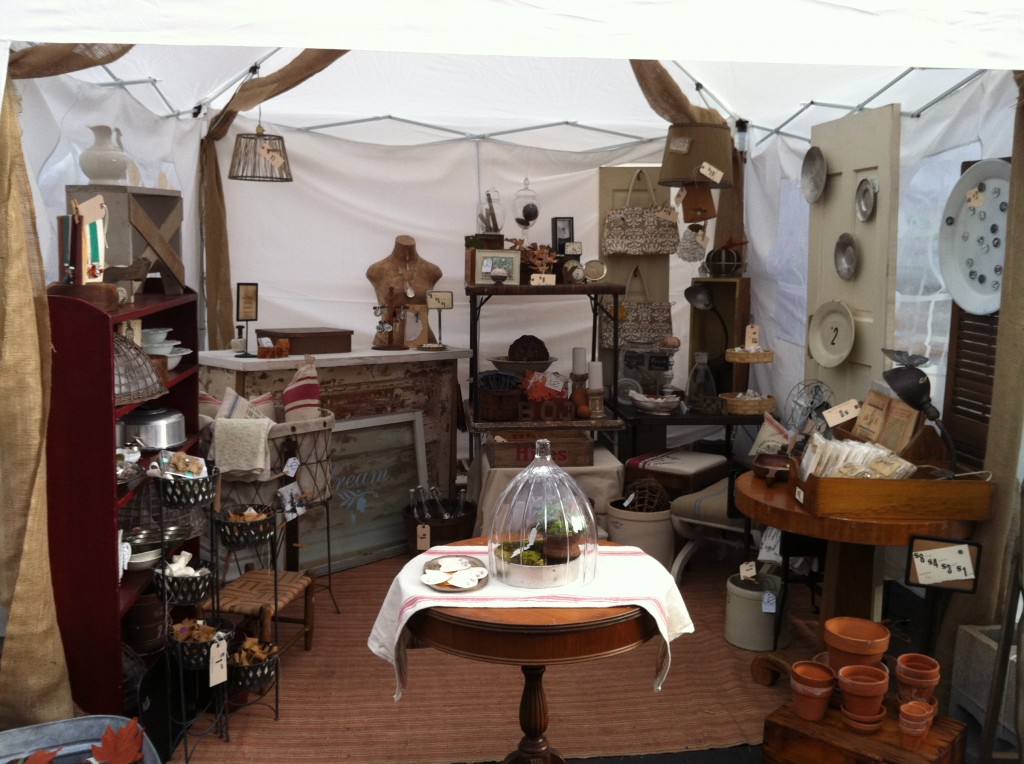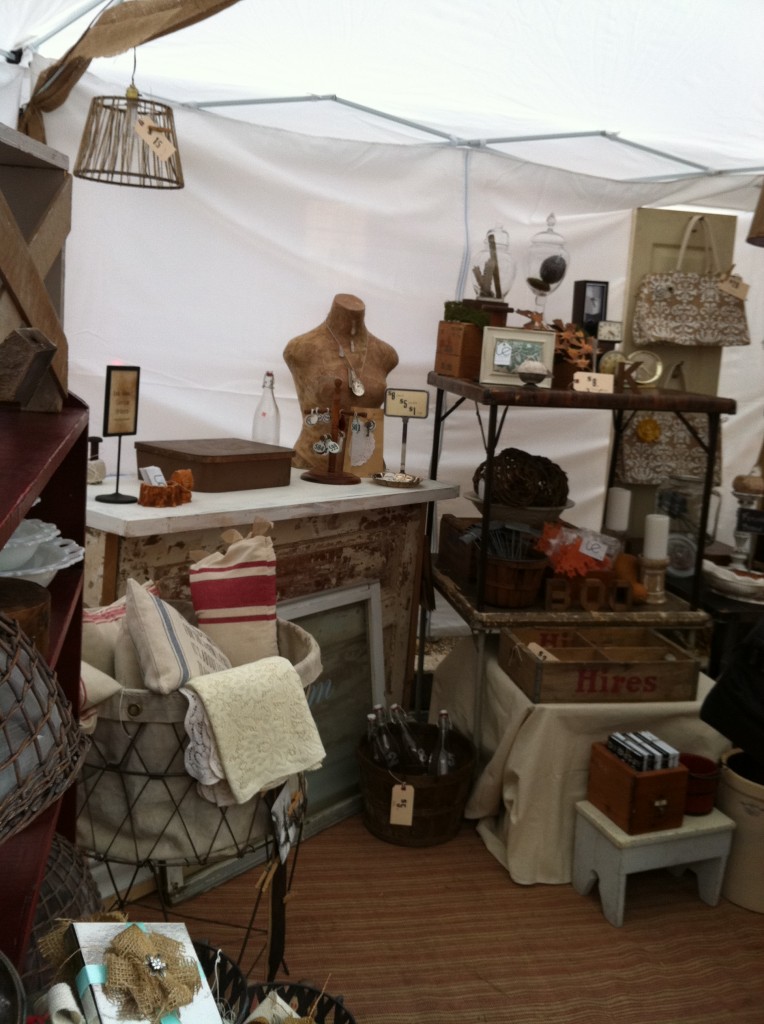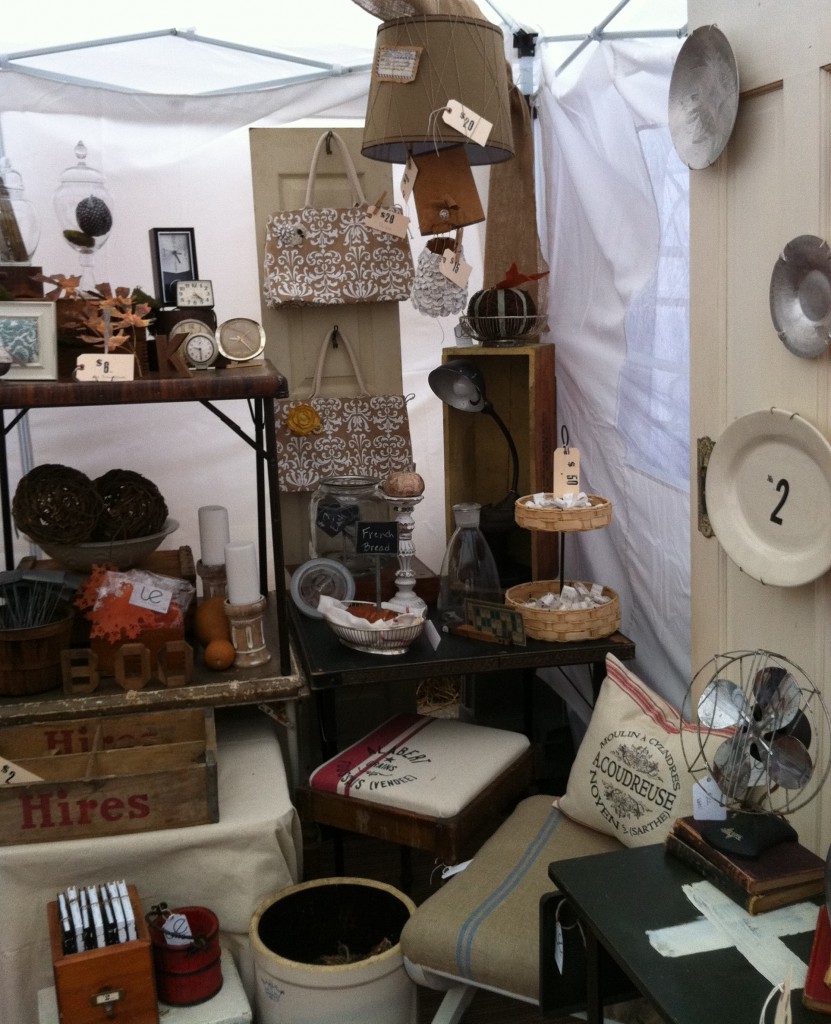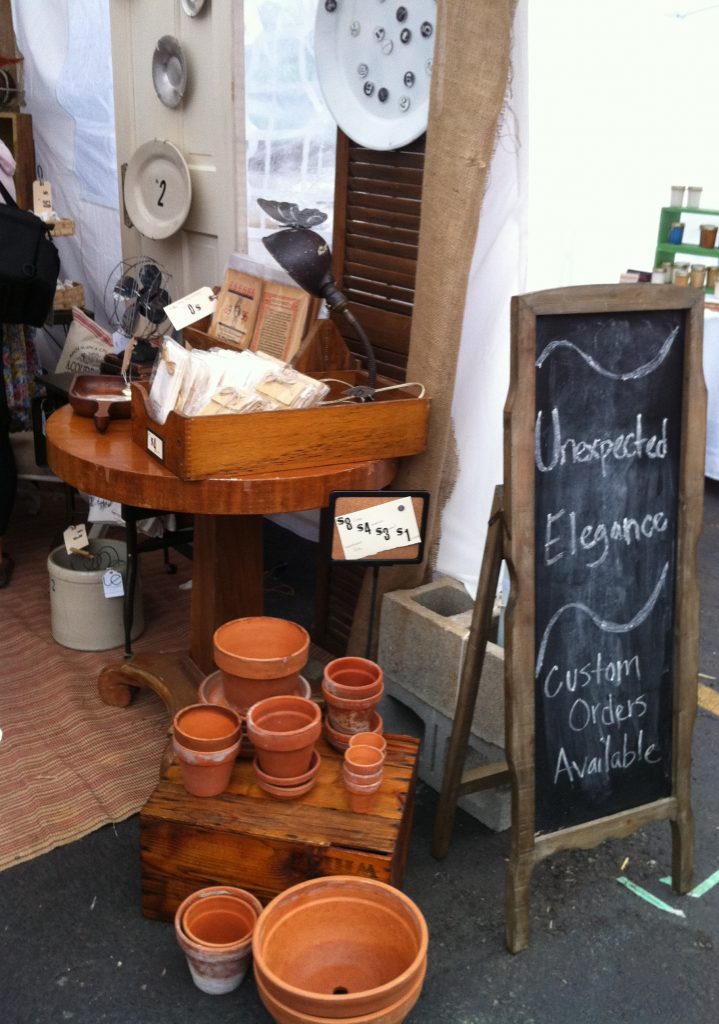 I had forgotten to take a picture before we opened, so a few things were missing but these pictures give you a general idea.
I have two weeks off before the next show, so I hope to be productive this week.  There a few tutorials I hope to get up, but I don't want to make any promises! 😉
~Angela