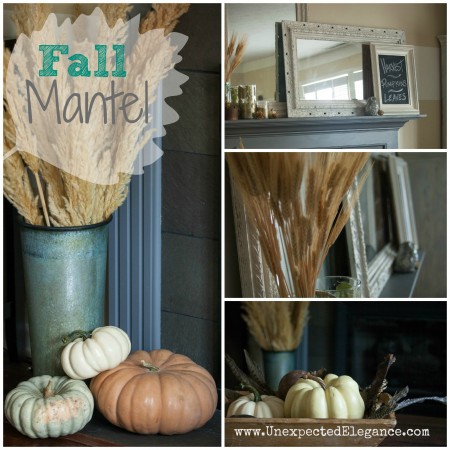 I've finally started on my Fall decor!!  I've never been an "orange" person, so I'm glad that this time of year encompasses so many beautiful colors.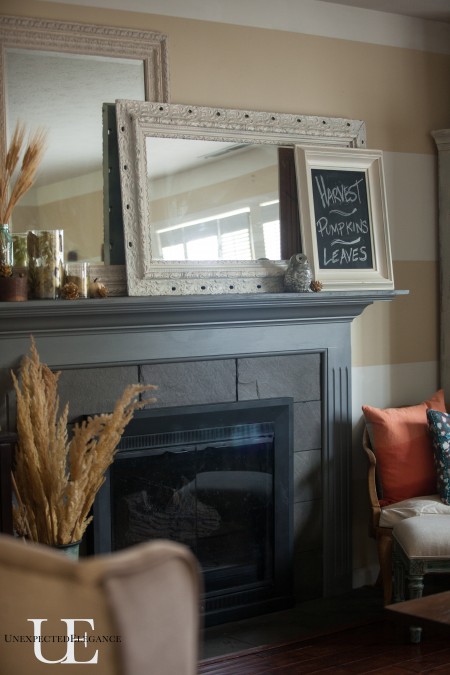 I love the soft ivories and green/blue colored pumpkins!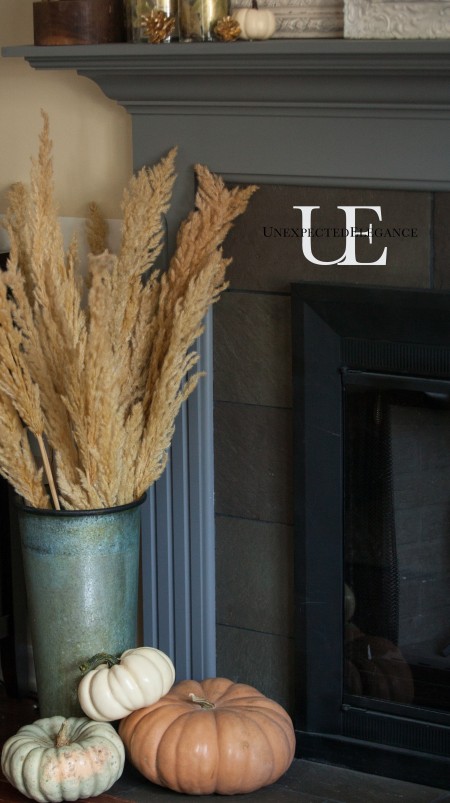 This time of year, is all about textures and you can find them all through nature.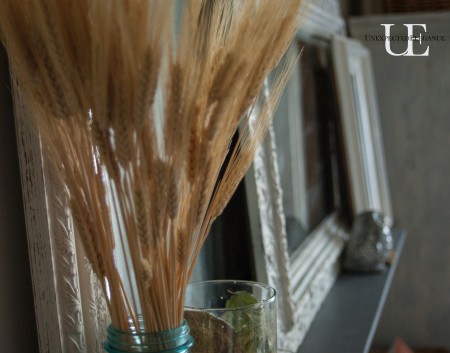 Often, in the Fall I stop on the side of the road and pick "weeds!"  When you put them in a cool container, suddenly what you thought was a "weed" becomes a lovely centerpiece. 🙂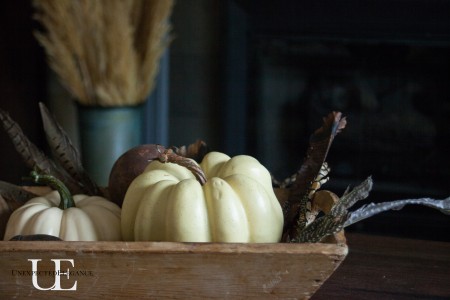 I'm working on my dining room today, so hopefully it will be ready to show you all on Monday!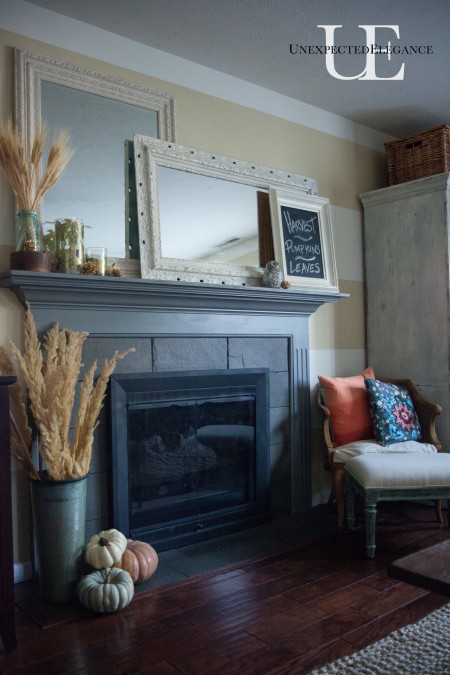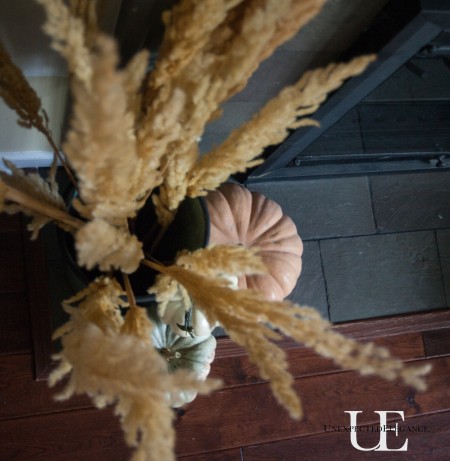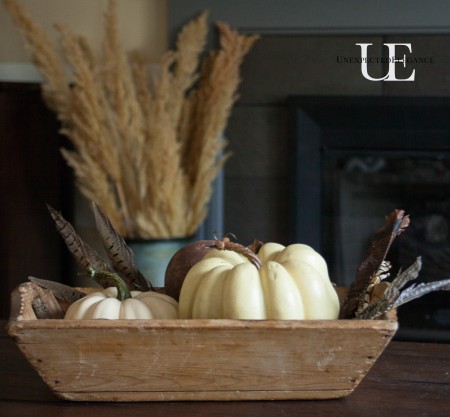 Happy Fall, ya'll!!
~Angela