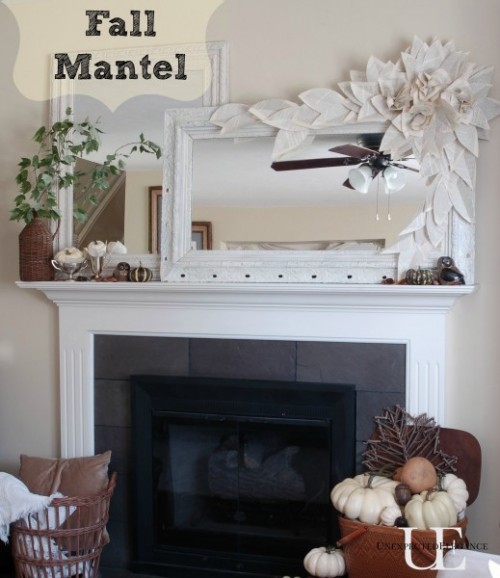 Well, I got up bright and early yesterday morning so I could catch up with all the Fall decor floating around blogland and Pinterest.  I had seen something a few months ago on the Nester's blog that I thought would be great for a fall mantel.  It was leaves made from book pages.  I saw it here.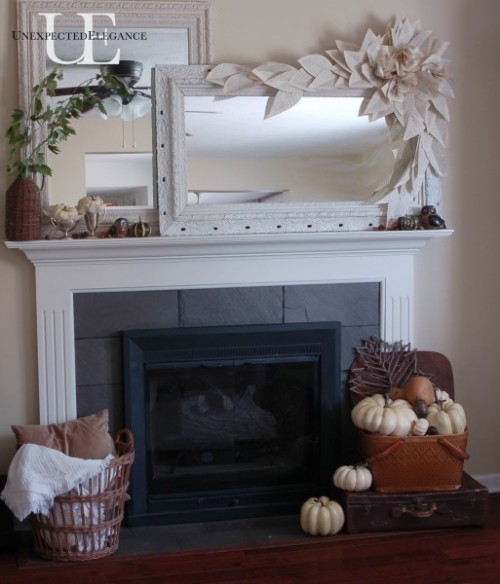 It was super easy to make and adds a lot of texture and impact to my mantel.  I will do a tutorial on it next week, but it is seriously VERY easy!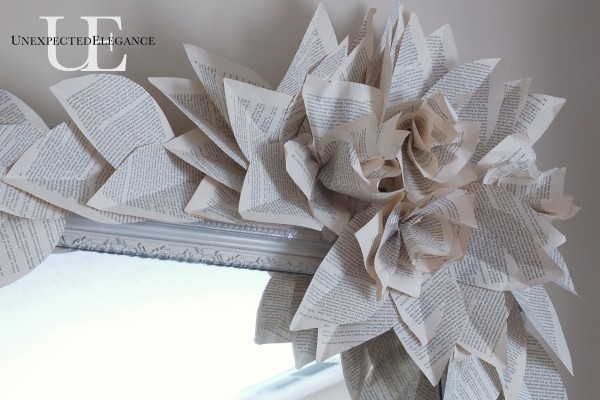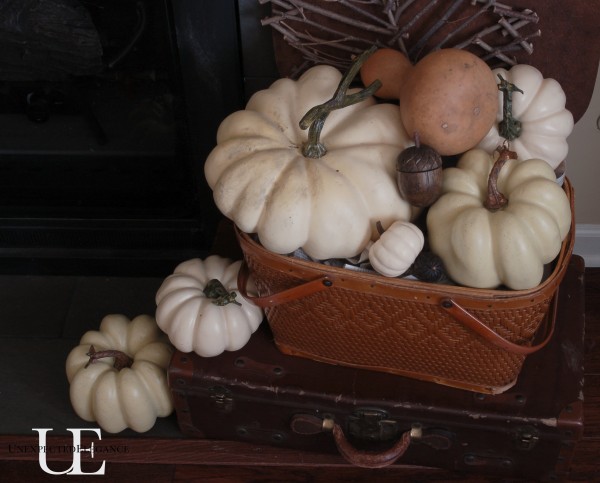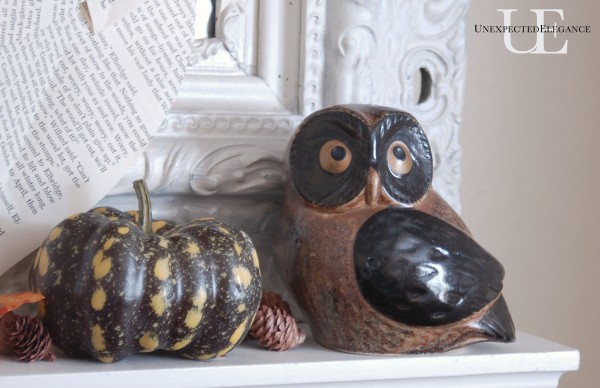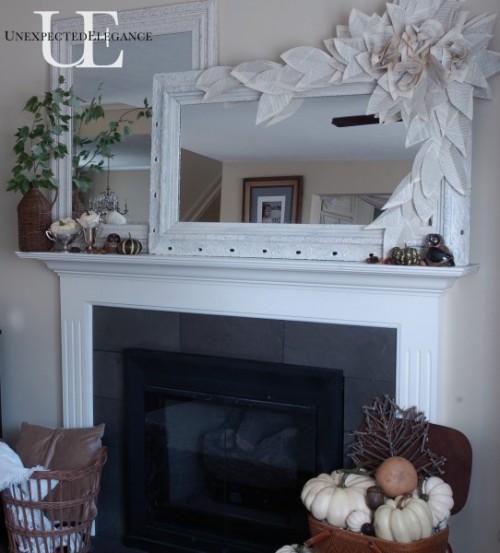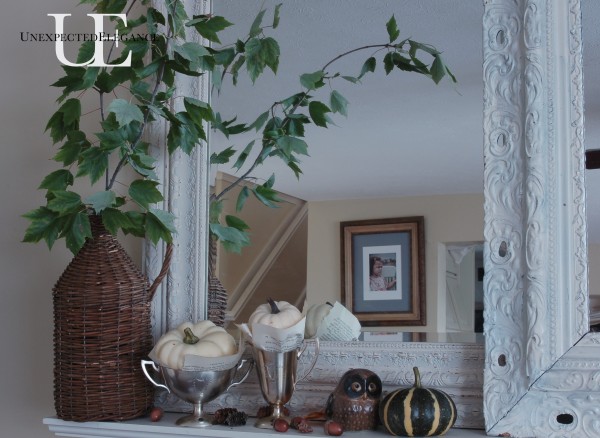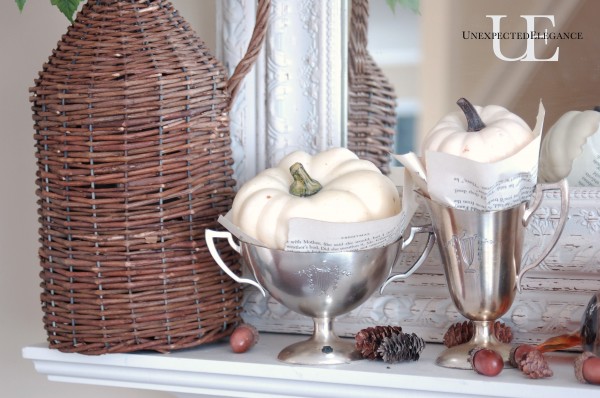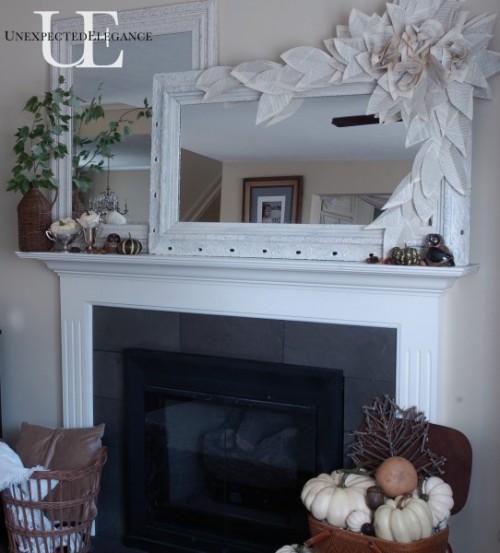 Last night at my daughter's soccer practice it was cold and it finally really felt like fall.  I love this time year…HAPPY FALL!
~Angela
************************
To find the book page flower tutorial click here.