Today my girls and I decorated the front door.  We went to a farm and got a bale of hay and a few pumpkins.   On our way home we stopped to pick some "weeds."  I just used other things from around the house and our yard.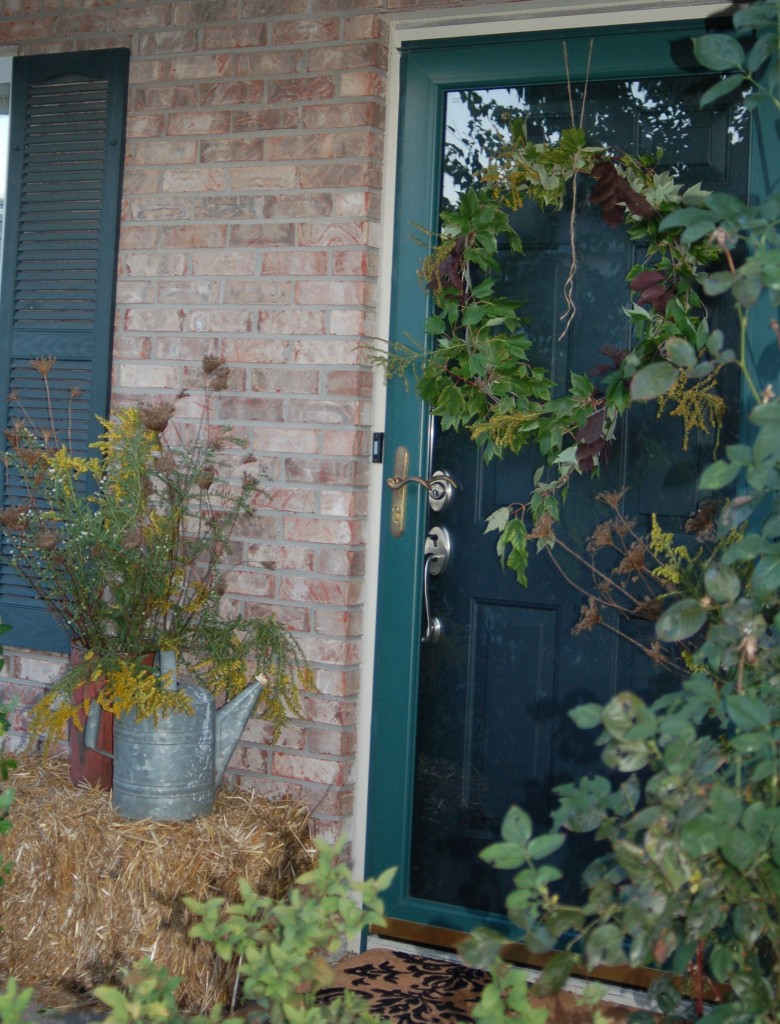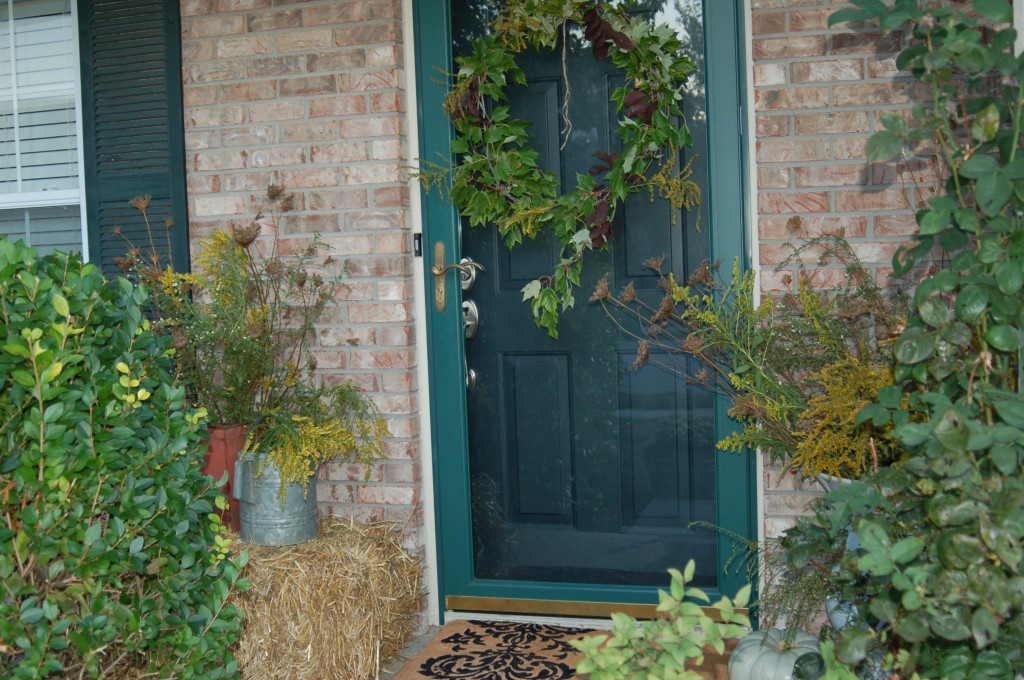 It was hard to get a good picture of the the complete doorway, because of the bushes.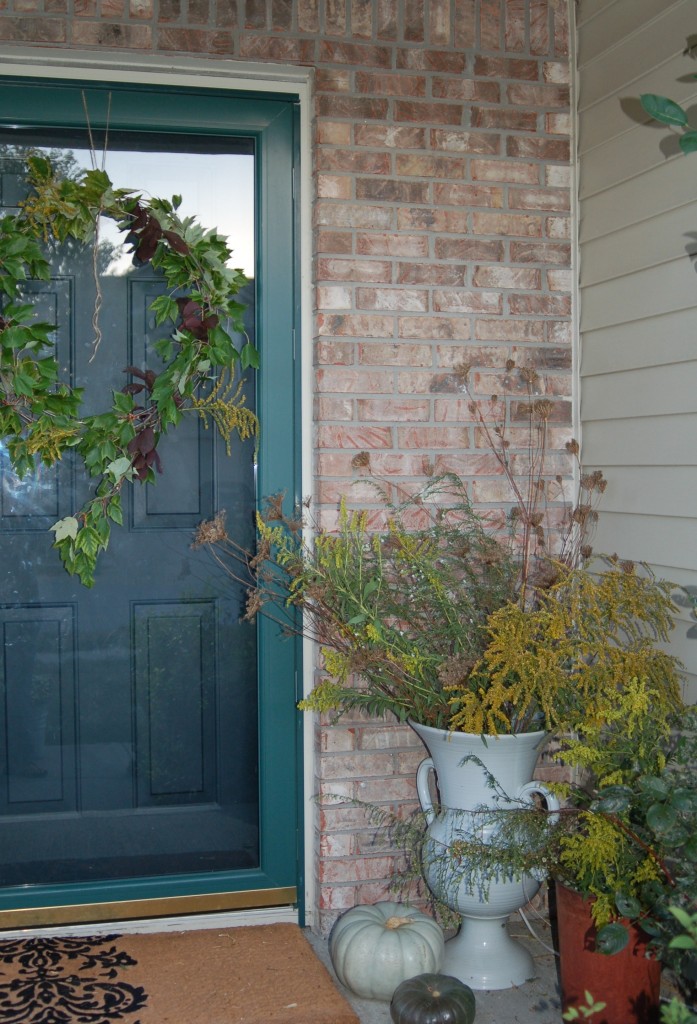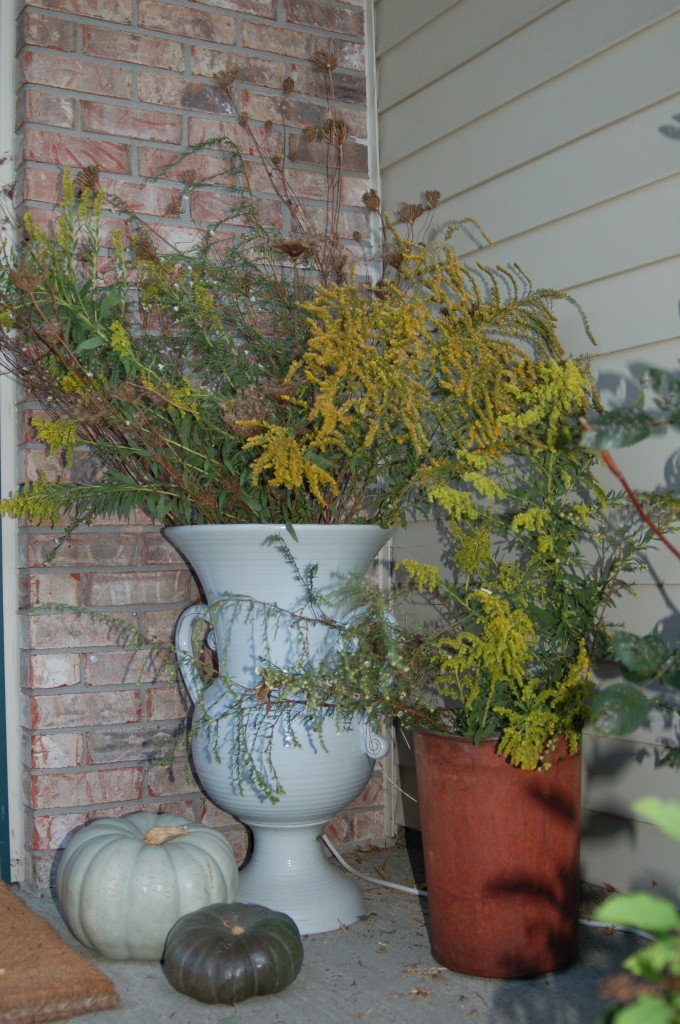 The wreath was just a round wire wreath backer (I reused this every year with fresh greenery.)  I cut a few branches from our trees and wove the branches in and secured it with floral wire.  I hung it with twine…it looks very organic and natural.
I have one more thing to add, that I will show you later this week.  I will also give you the full rundown about my weekend tomorrow.  I had SO much fun and LOTS of pictures to go through.