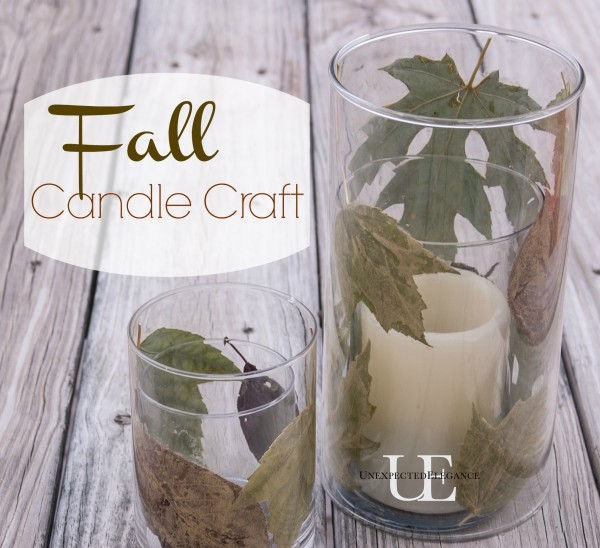 We have been having some of the hottest weather of the summer, these past few weeks!  The heat is only making me long for Fall even more.  I haven't let myself take out all the Fall decor, but I have started to add a few touches.
I made this Fall candle craft for less than $5!
What I used:  two glass jars for each holder (one slightly larger), leaves from the yard, gold paint, and paint brush.
1.  I dried the leaves in a large book, between wax paper.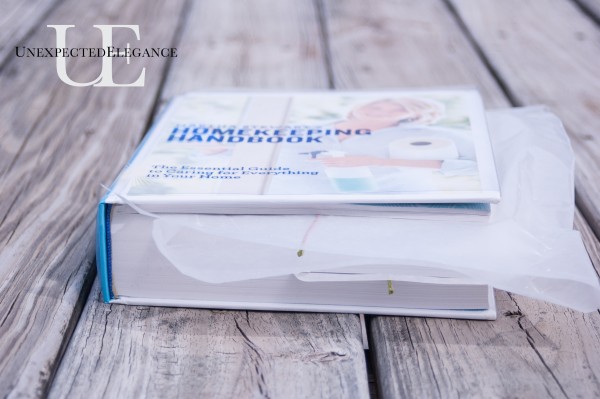 The metallic paint was about $3 from the craft store (with a coupon).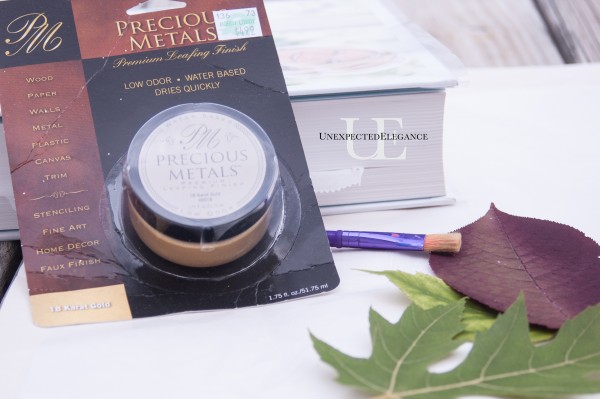 2.  I brushed each leaf with a light coat of gold paint.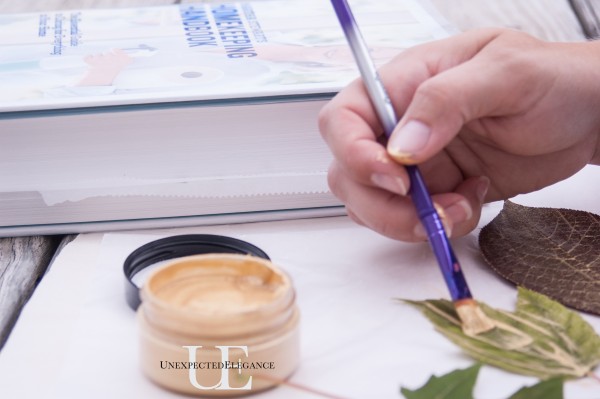 3. Then I put a second coat on each leaf and pressed the painted side to the inside of the larger glass jar.
**I got all four glass containers at Goodwill for about $.50 each.  Look in the vase section and with the glasses for different sizes that fit together.**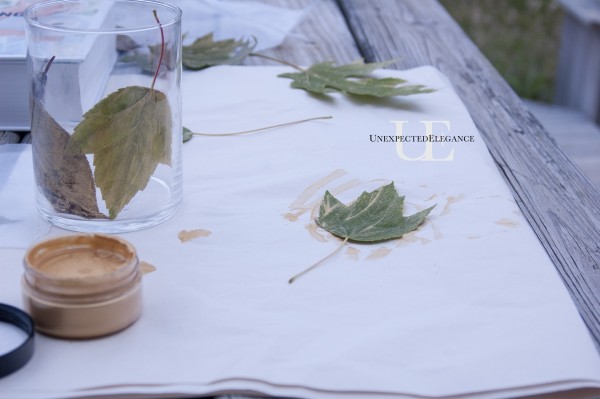 I just used the paint to help the leaves stick to the glass.  Some of the leaves have peeled away from the glass a little, but that's OK with me.  It just looks more organic! 😉
4.  I placed the smaller glass container inside for the candle.  This keeps the leaves safe from the flame!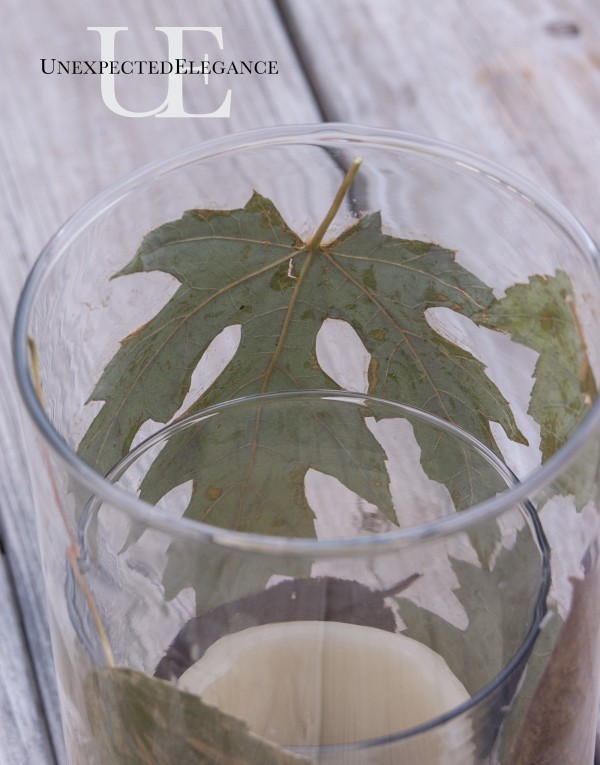 A quick and easy craft to add some Fall to my house…even when it's 90 degrees outside! 😉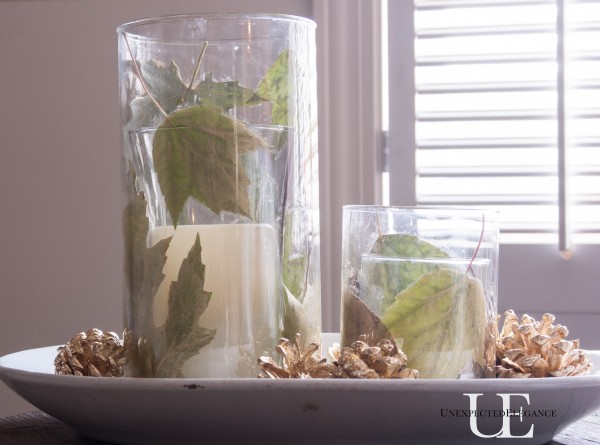 Don't mind all the smudges!  You really don't notice them in person!! 🙂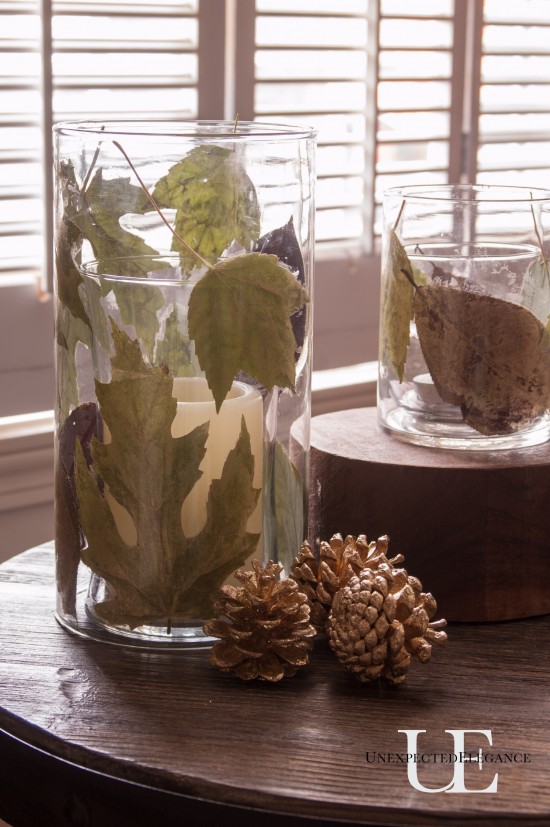 Is it too early to start decorating?!? Have you started, yet?
~Angela