I have really been "digg'in" elbow patches lately!  I have a few sweaters with them but I really wanted a tweed a jacket, that I could wear in the place of a coat.  (Who KNOWS when that will be, because this polarvortex doesn't seem to be ending any time soon!)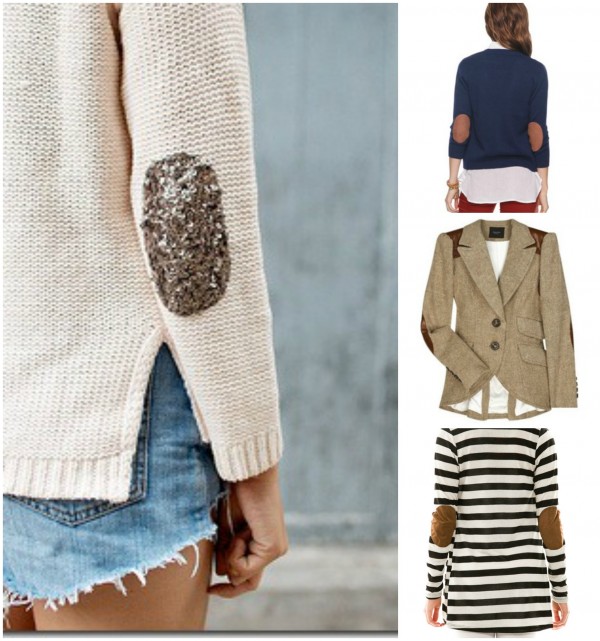 The problem with the tweed jacket is that it's so expensive for how much I will wear it, so I decided to make my own.  I have put together a quick tutorial to show you how to add elbow patches to a jacket, but this concept can be used on just about any top.
I found a tweed jacket at a thrift store for around $7 and a pair of kid's corduroy pants for $1.  Luckily the jacket fit perfectly (I had to try on about 30, but I found one that was a perfect fit.) and I have a setting on my washer for wool (so I didn't have to have it dry cleaned).   SO the total cost was less than $10…much better than a couple hundred!
I made a template for the patch, that you can download and print.  Just click on the image below.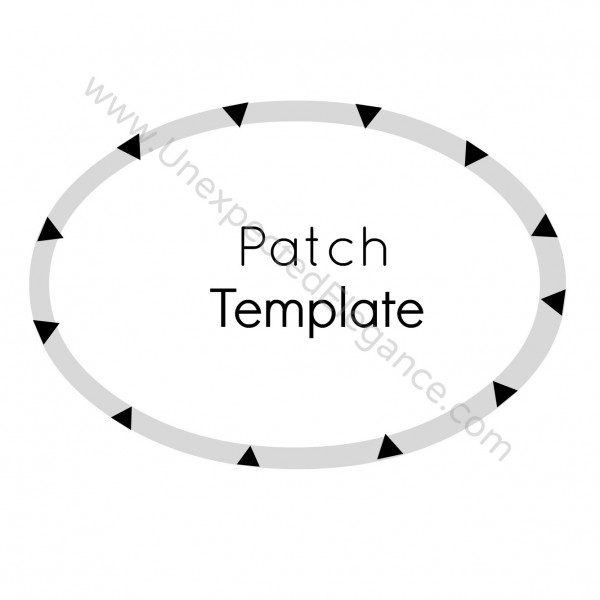 Cut out the template and place it on whatever fabric you want to use for the patch.  (It's easier to just double the fabric and cut both patches at the same time.)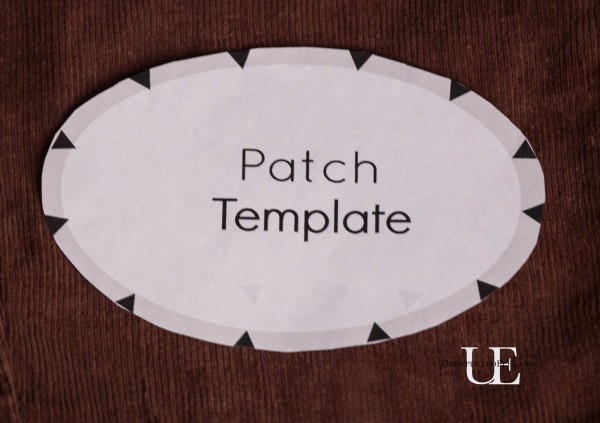 Then cut out little notches by following the arrows.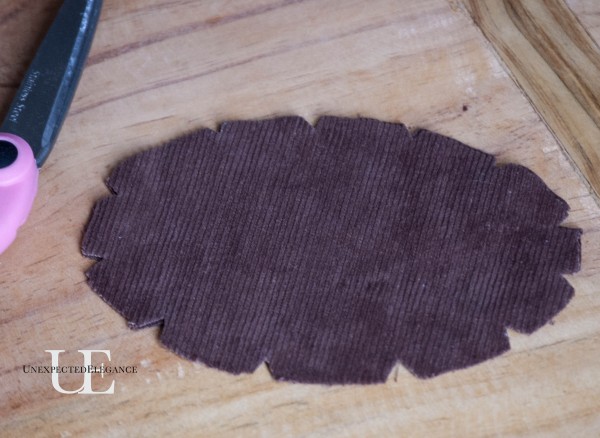 Once you have all the notches cut out, CAREFULLY fold the edges in and iron.  It should look like the picture below.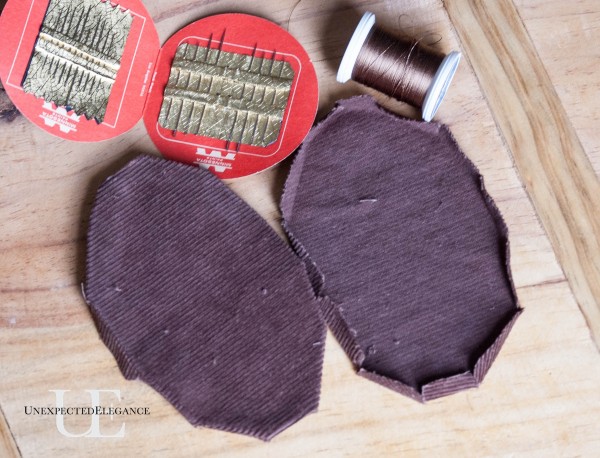 Now comes the part where you have to have very limited sewing skills. 😉  Thread a needle with a similar color thread (or a contrasting thread if you are confident in your ability and want the stitches to show!) and tie a knot on the end.  Start the needle under the patch, so the knot and extra sting won't show.  Then slowly stitch around the outside of the patch, making sure the edges are all turned under as you go.  When you get to the end, just try to tie the thread off under the patch, so it doesn't show.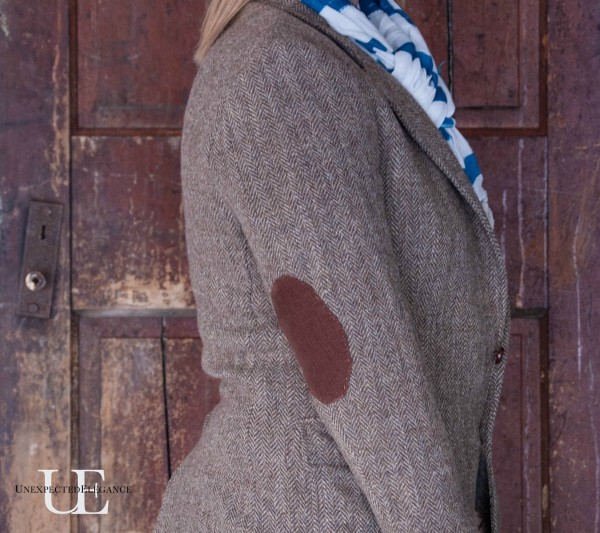 Now all I have to do is wait patiently for the weather to warm up a little lot so that I can wear it! 🙂
Stay warm, friends!
~Angela
For another easy fashion solution, check out my post about adding length to a dress HERE.