I cannot tell you how excited I am that the weather has warmed up! It is finally spring in Indiana and that means windows/doors open and us spending a LOT of time outside.
We have a large outdoor patio with two separate decks that are perfect for hosting a crowd.  However, our seating in this space has been less than optimum until now….
Check out this beauty. 💕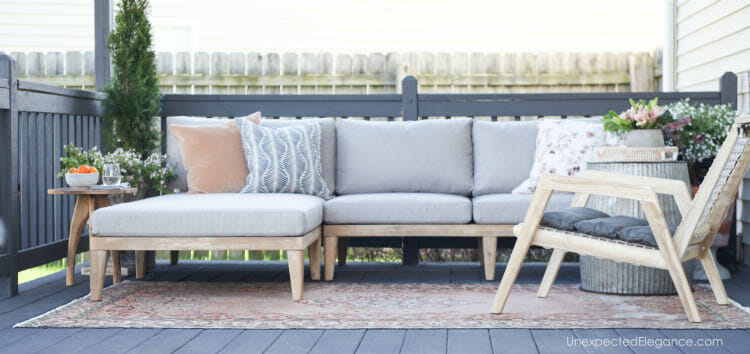 I have wanted a sectional for a while, but unfortunately, it had always been shoved to the bottom of our very long, "home to-do list".  This couch is exactly what I had envisioned for this space.  It offers a lot of seating and is gorgeous!
**This post was sponsored by Article.  However, all images and opinions are 100% my own.**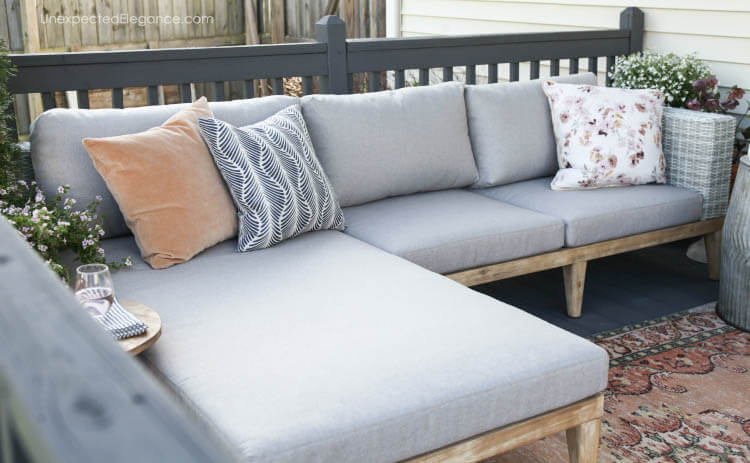 I could not be happier with this Urba sectional!  It is from Article, an online-only furniture retailer. They don't have showrooms, so their prices are amazing for high-quality furniture…and they carry beautiful modern designs!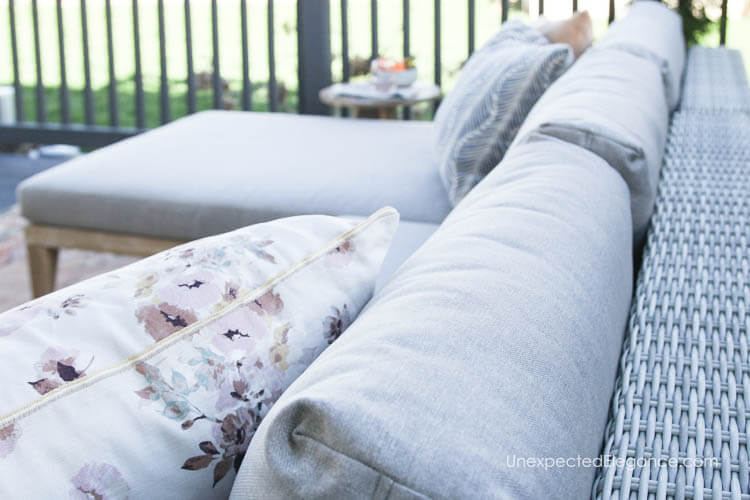 The chaise on the end has become our favorite spot and we all fight over it!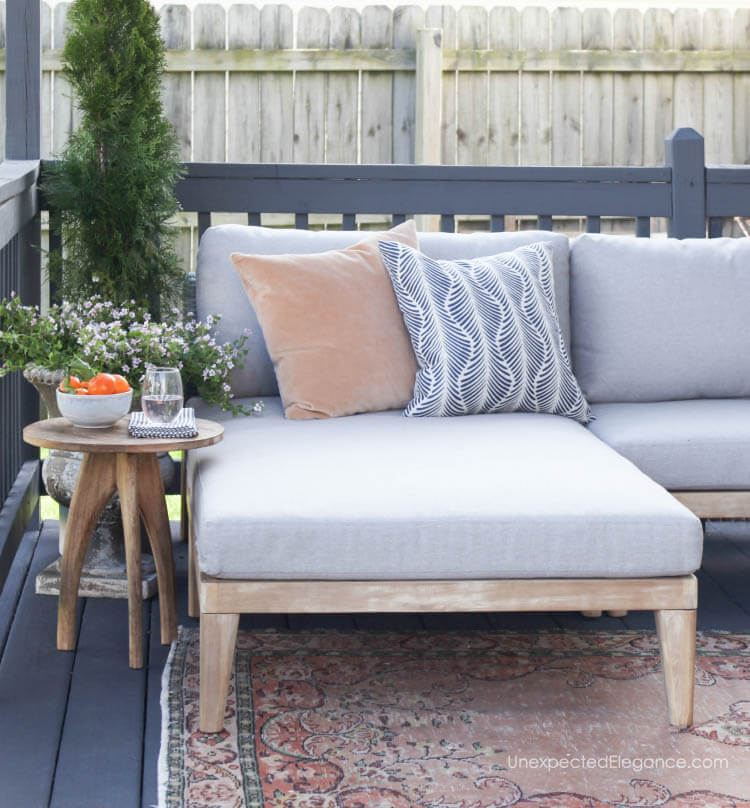 When our entire family is outside or guests are over we need a little more seating, so the Teaka chair makes the perfect addition.  It looks really cool but is also very comfortable.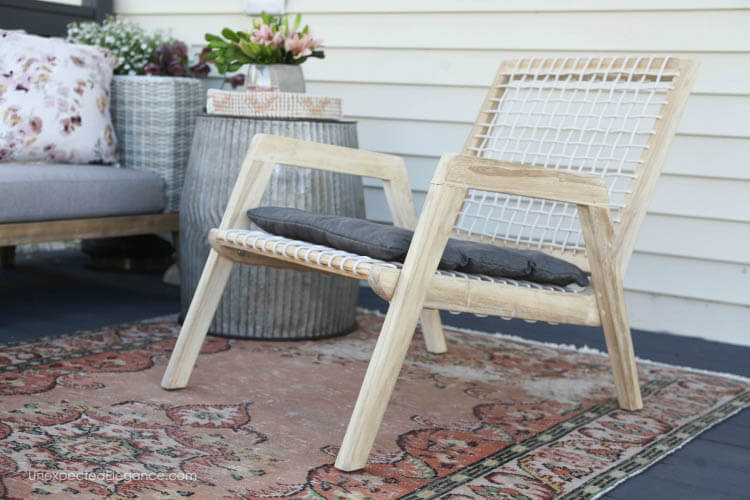 I love how the wood looks which is 100% solid teak that's been left raw and unfinished. Seeing as it is unsealed teak, it will eventually turn a stunning silvery shade when exposed to the elements which I'm so looking forward to seeing. I think it's only going to get better over time!  The fabric on both pieces is super durable.
We 've already tested it during a rainstorm and by the next day, it had dried.  Our old furniture would stay wet for days.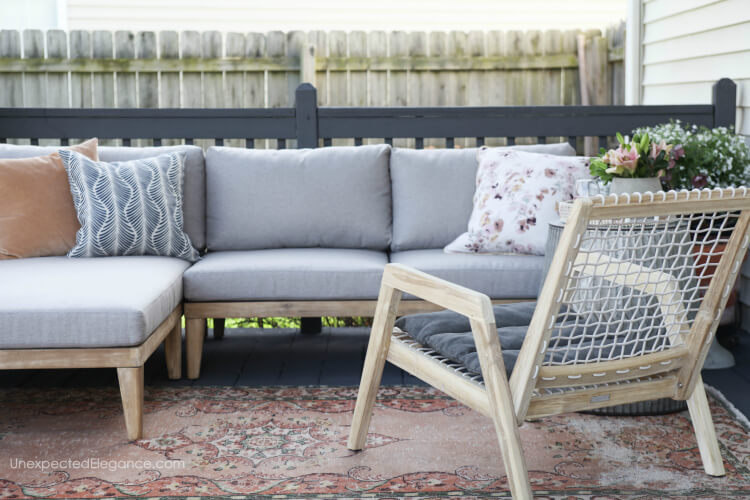 We spent this weekend hanging out and enjoying our new furniture.  I'm looking forward to spending the entire summer with the fence gate wide open and neighbors coming over to just to hang out.  It doesn't get much better!!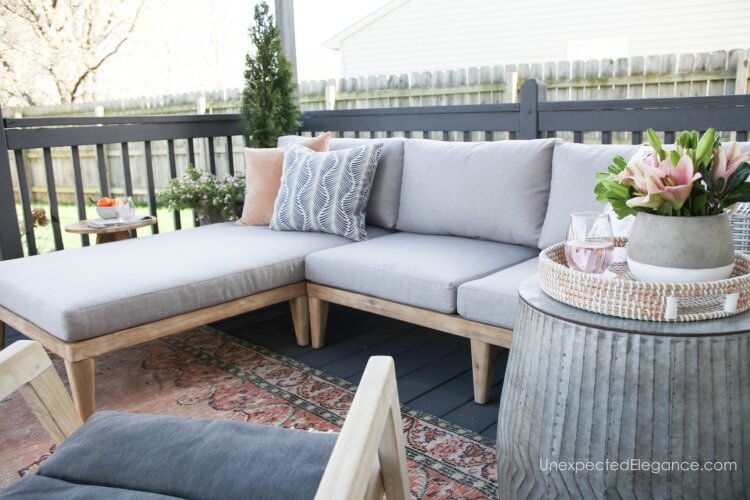 Now that I have new furniture, my list of outdoor projects just got a little longer.  I guess I'll have to get off the couch and do a little work before I can fully relax.