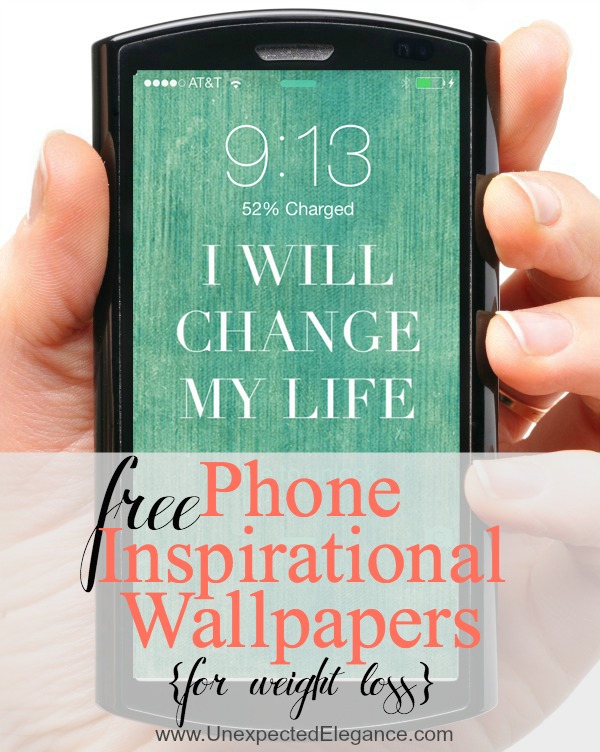 This is a little bit different from the normal DIY posts I write.   In all reality it should be a DIFY (Do It For Yourself).  I am on a journey to get healthy…and believe me it's not easy!  Getting healthy (for me) means losing at least 30 pounds.   Pounds that have taken years to put on, so it will be a process taking off.  The thing that is helping me the most is having a support system.  (I wrote about my accountability partners HERE.)
But having a daily reminder to motivate me has helped.  I look at my phone about 100 times a day, maybe more.  I check the time, the weather, Facebook, Pinterest…you name it and I use my phone to do it.  That's why I came up with some motivational quotes for the lock screen on my phone.
Just a simple reminder can do wonders for my motivation, and I think it will help you too.  If you have set a goal to lose weight this year, then I suggest trying this method.  It can't hurt, right?!?
[bctt tweet="Change your life. Little Steps=Big Results!"]
Here are the 4 free phone wallpapers I made: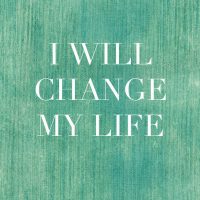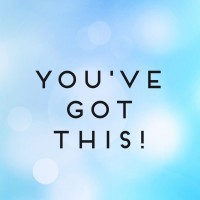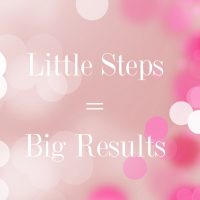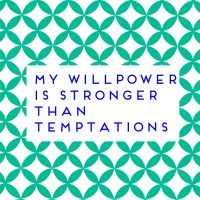 I WILL Change My Life | You've Got This | Little Steps=Big Results | My Willpower is Stronger
Here's how to add these backgrounds to your phones:
1. Download one or all of the backgrounds( links above).  Once you download them onto your phone you can change them as often as you would like.
2. Email the image to yourself and then save the image to your camera roll (to do this, simply press down on the image until a window pops up with the option to save the image).
3. Go into your phone's settings and change out the wallpaper.  For iPhones:  Settings>Wallpapers & Brightness>click on the home screen image under the heading called "Choose Wallpaper".  Tap on your Camera Roll and click the newly downloaded image. You will not need to move or scale the image, just click "SET", then choose "Set Lock Screen".
These wallpapers should work with most phones, but will definitely work for iPhones and Droids.