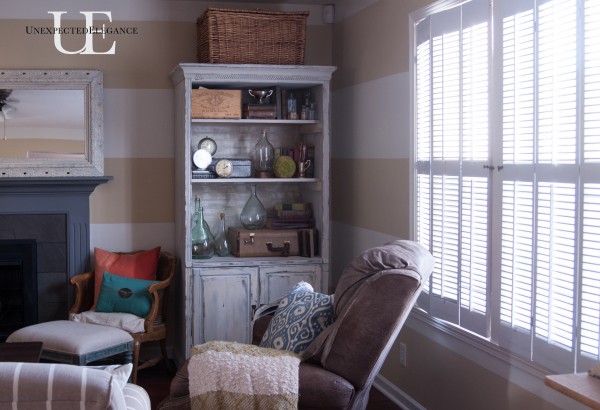 I love when I have been patiently waiting for something and I FINALLY find it!  This is the case of the shutters in my living room.  Way back, when we lived in Pennsylvania I had priced out my smaller windows for shutters and the estimate came back at over $600 a window!  I really love them but haven't ever been able to justify spending that kind of dough on something that isn't a necessity right now.  (We always seem to have bigger things, like a refrigerator, washer/dryer, sofa …you get the picture.)
SO, I was ecstatic when I found a bunch of shutters at Habit ReStore a few months ago.  Ok, so  to be honest I had NO idea the size of my windows, it was a total Hail Mary!  I mean I know some people carry around measurements of everything in their home, but I am NOT one of those people.  I think you need to be highly organized and well, yeah, I'm not. I knew that there would be enough to do the large window in my living room and I was right.  Well, sort of.
I measured the width and with three of them they were about 1/2″ too long, so I go out my table saw and just trimmed one down. Â (1/4″ on both sides) Â If you are a perfectionist, this method might drive you crazy. Â The one that you trim twill be thinner than the rest. Â BUT the only time you will notice it, is when you completely open them and they are stacked. Â I don't plan on having them stacked on top of each other very often…problem solved! 😉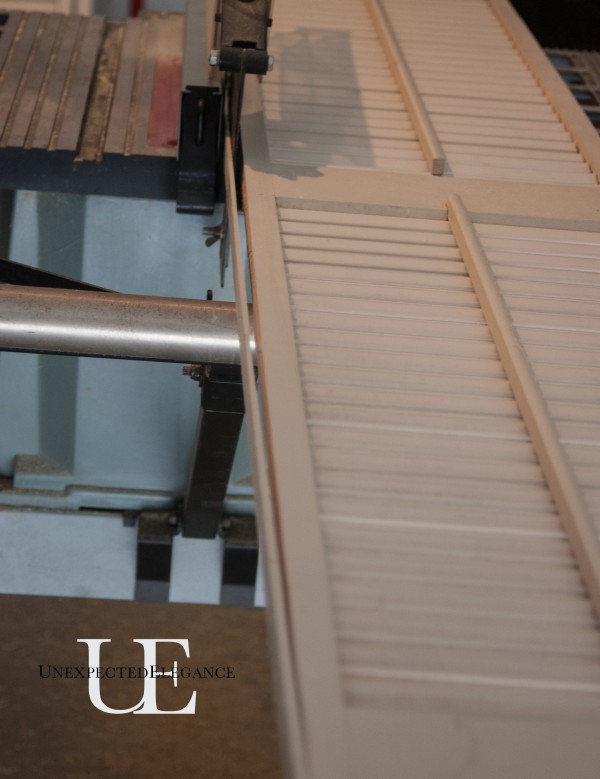 At this point I was feeling all proud of my bad self.  I hung them, stood back…AND felt the feeling of defeat. (You know that feeling, like you have just wasted hours of you life and still didn't accomplish a darn thing!)  They weren't tall enough.  I had measured them and knew they weren't going to fit perfectly, but I thought it would look OK.  WRONG.  I was about to give up, but my determination took over.  (I'm really glad I keep some extra wood on hand, because you never know when you will need it!)  I trimmed a few pieces of wood and added it to the top and bottom.
If you were going to do this yourself, just measure how much you need total and divide it by 2. Â The goal is to make them uniform, here.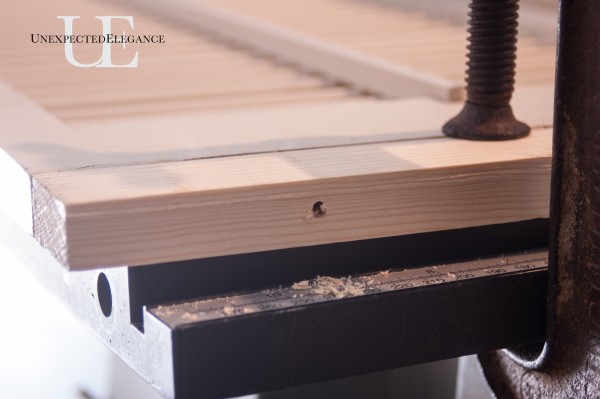 I just pre-drilled two holes on the top and added two screws.  An easy fix.  Well an easy fix on the first one, but I had 6 shutters and five million little screws that I had to un-assemble.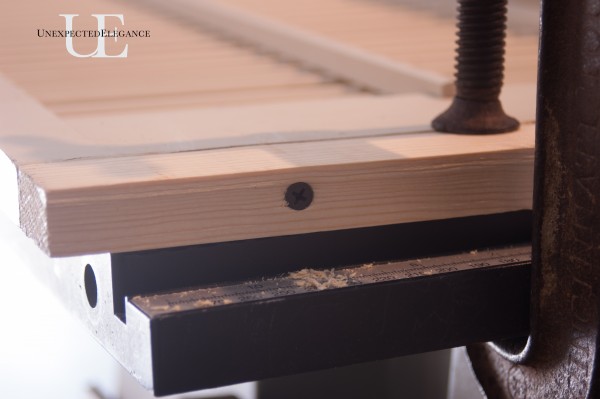 This long story, made a little a shorter…I got them all done and painted.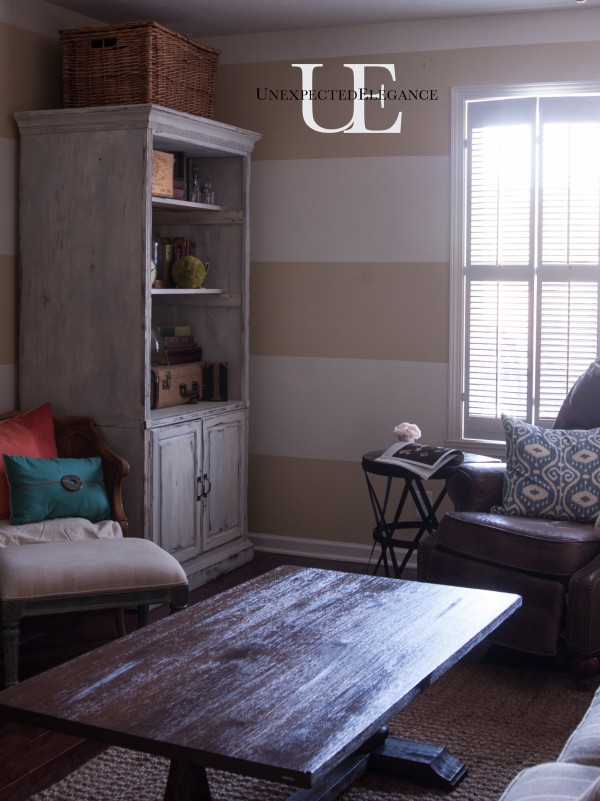 It is really hard to get a good picture of a window, but I did my best.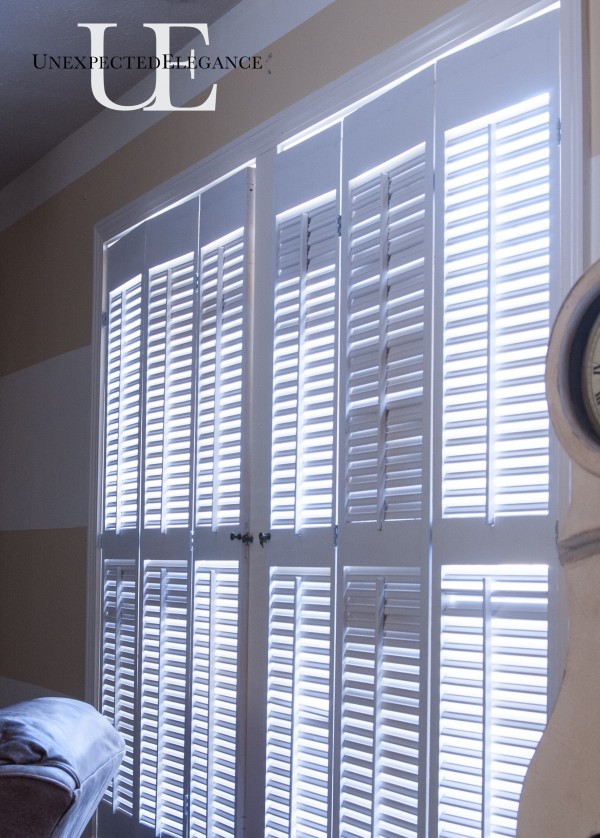 I love the texture and old charm they bring to this space.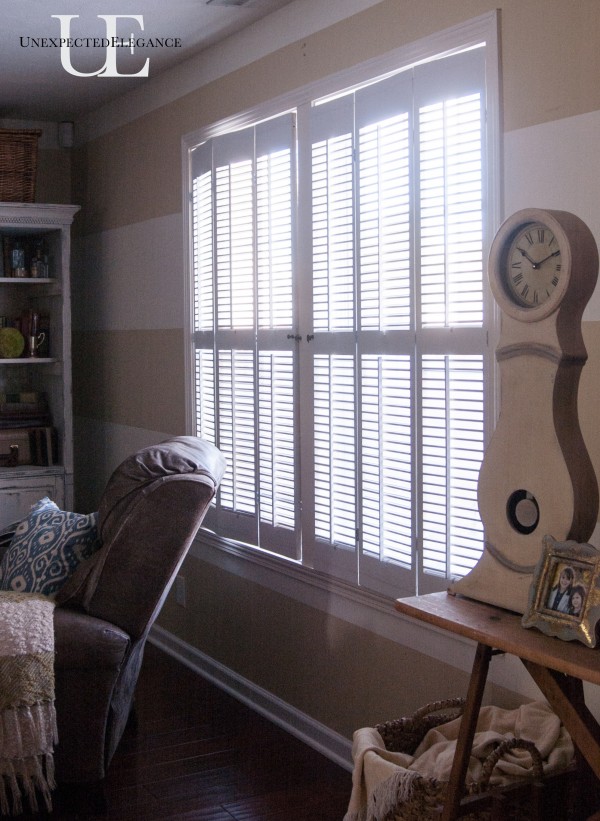 One more project for this room is DONE.  If you remember where I started, you know I've come a long way.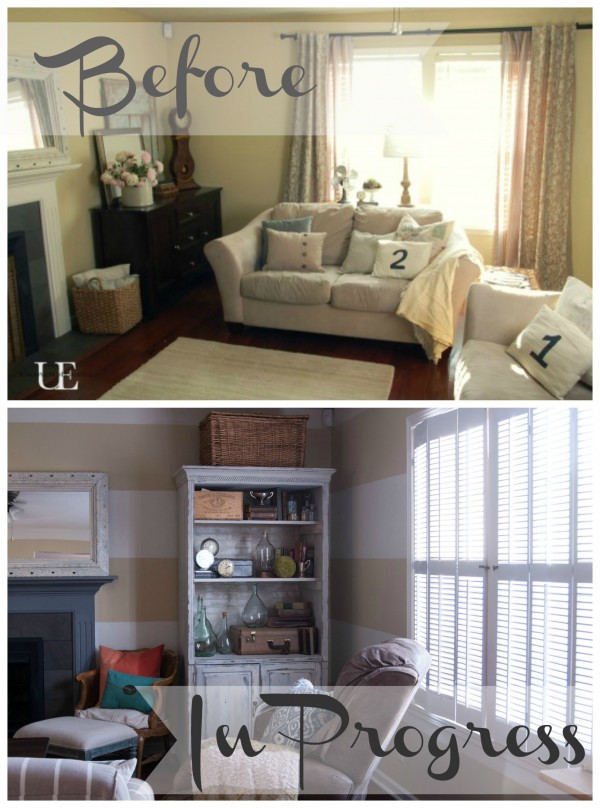 I think all that is left is painting the cabinet below the T.V. and possibly some curtain panels. Â I haven't decided if it needs curtains…what do you think?
Hope you all have an awesome day and please think about taking my challenge. Â If just might change your life! 🙂
~Angela