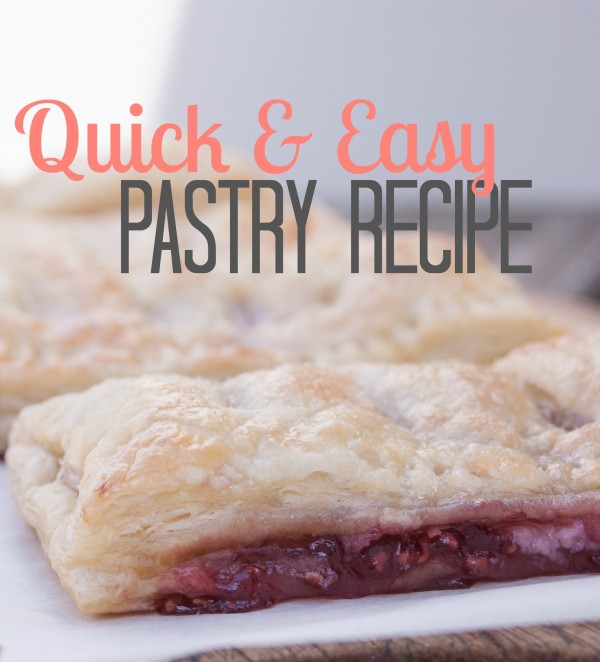 I wouldn't say I'm a "planner" about most little things.  I would be happy to go on vacation and see where the wind takes me, but when it comes to having people over to my house…the more notice the better!  I am one of those people that think they are going to be looking at my ceiling fans or checking the drawers in my fridge, and, heaven forbid, they aren't clean.  My husband knows the routine and EVERY SINGLE time he reminds me to "take a chill pill!" (Do people say that anymore?)
When someone just shows up it's probably a good thing! I haven't had time to obsess about the dust bunnies under the couch, but I also haven't had time to make any food either (or pick up something from the bakery).  I always feel like I need to feed people, so give me at least an hour notification if you're stopping by! 😉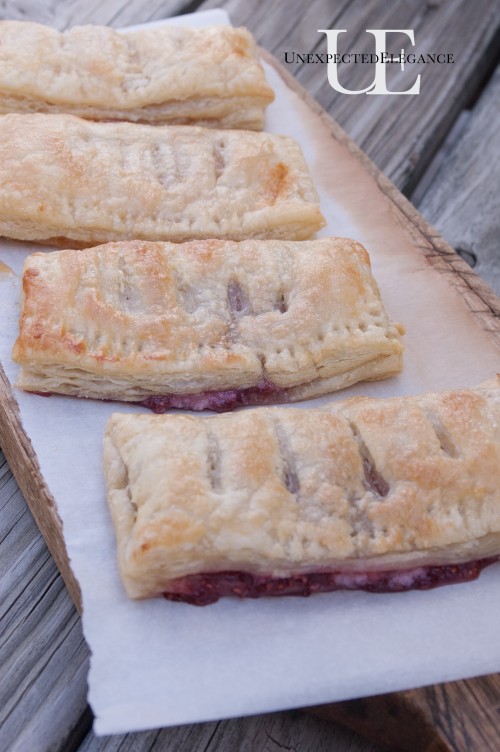 Here is my go-to, make-at-home, pastry recipe.  It's super quick,  easy, and I almost always have the ingredients on hand.
All you need is frozen puff pastry, egg, cream cheese, and any kind of preserve you like.
**If you don't keep puff pastry sheets in your freezer, you really should.  They are so versatile!**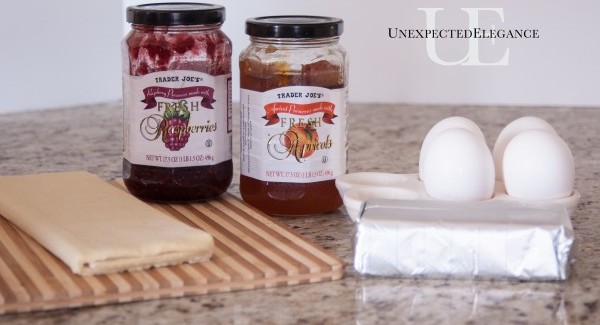 Just take the pastry out of the freezer for about 20 minutes to defrost.  Cut it into rectangles, then add a little cream cheese and preserve on one half.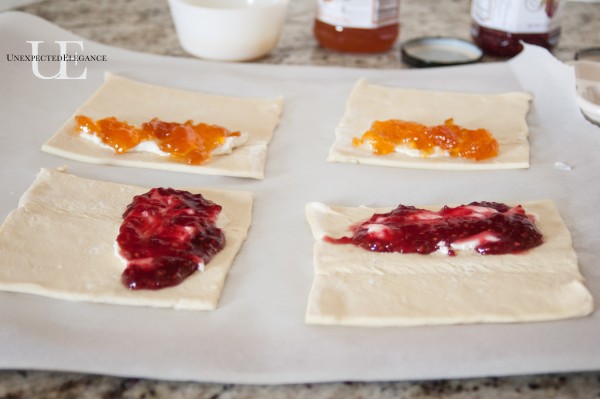 Fold the the pastry over to form a pocket and press the seams together with either your fingers or fork.  You can cut slits in the top, but mine never seem to work very well!
Lastly, beat an egg and brush it over the top. Â I also like to add a little sprinkle of sugar.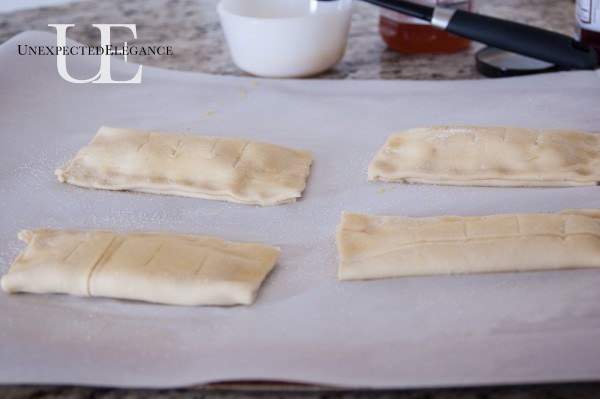 Bake for about 20 minutes on 375 degrees.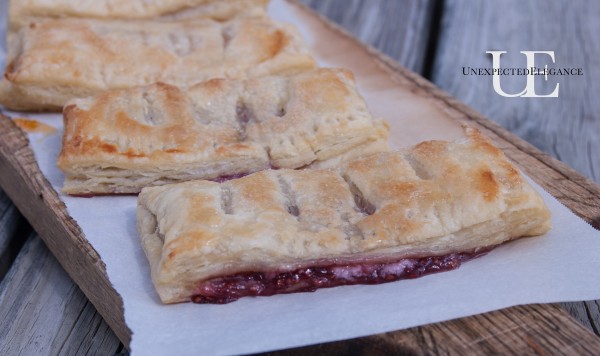 These are so good and literally take minutes to throw together!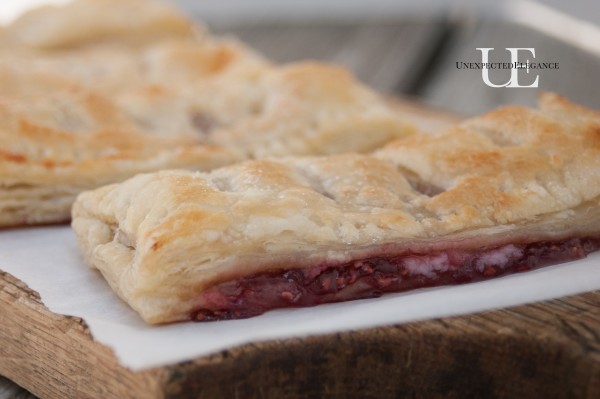 Do you have a go-to food that's quick and easy?  Help a girl out, I could use some diversification in the food department!! 😉
~Angela