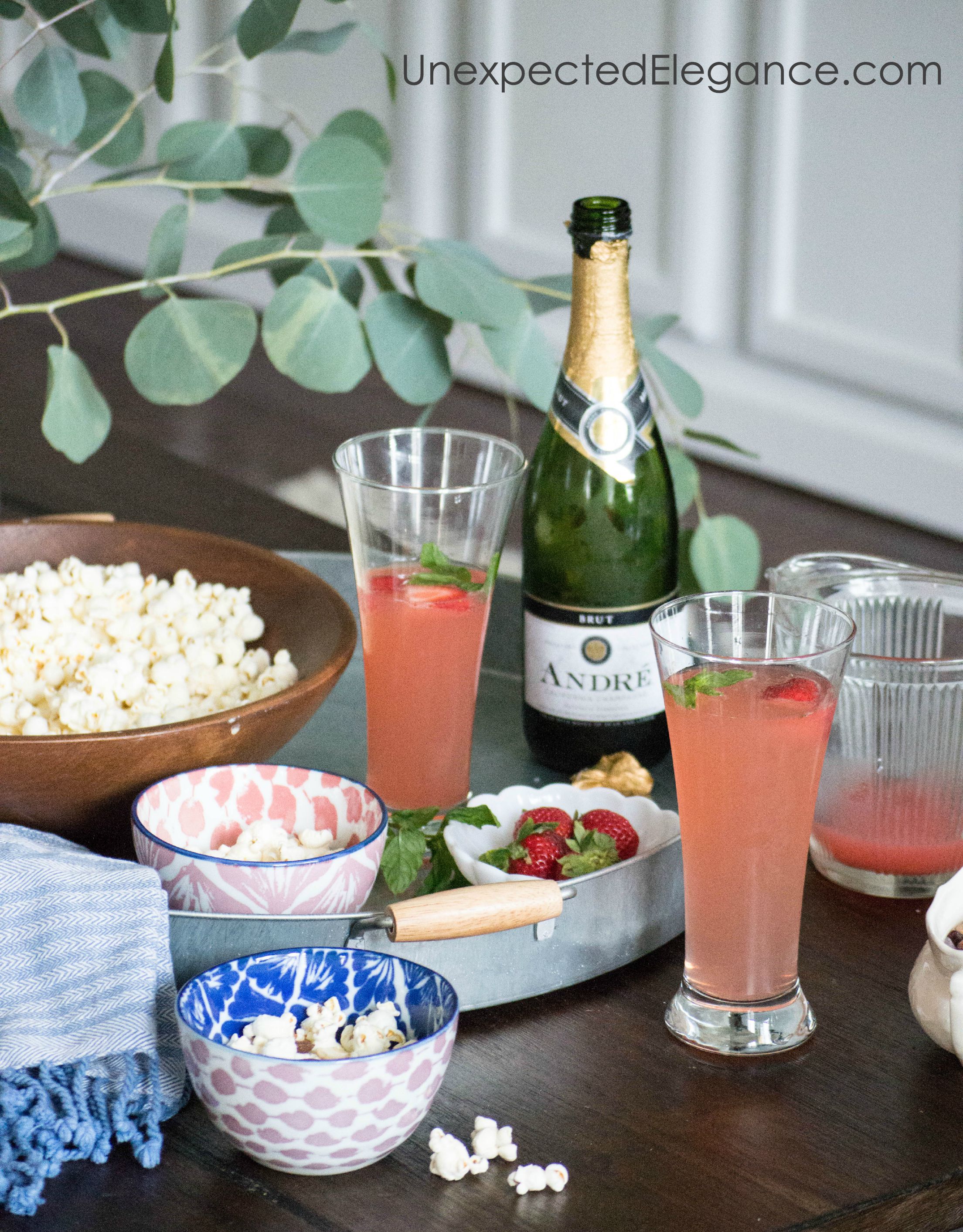 You know that feeling…you REALLY need a night out with your friends but the thought of getting dressed up is the last thing you want to do!  I'm lucky enough to have a great group of friends that live within walking distance of each other, so we often have impromptu get-togethers.  Because sometimes you just need to hang out and relax, amIright??!
I give you permission to have the easiest party ever.   Give this a try this weekend…call your girlfriends over and make it super simple.  (You can even all wear your pajamas if you want. )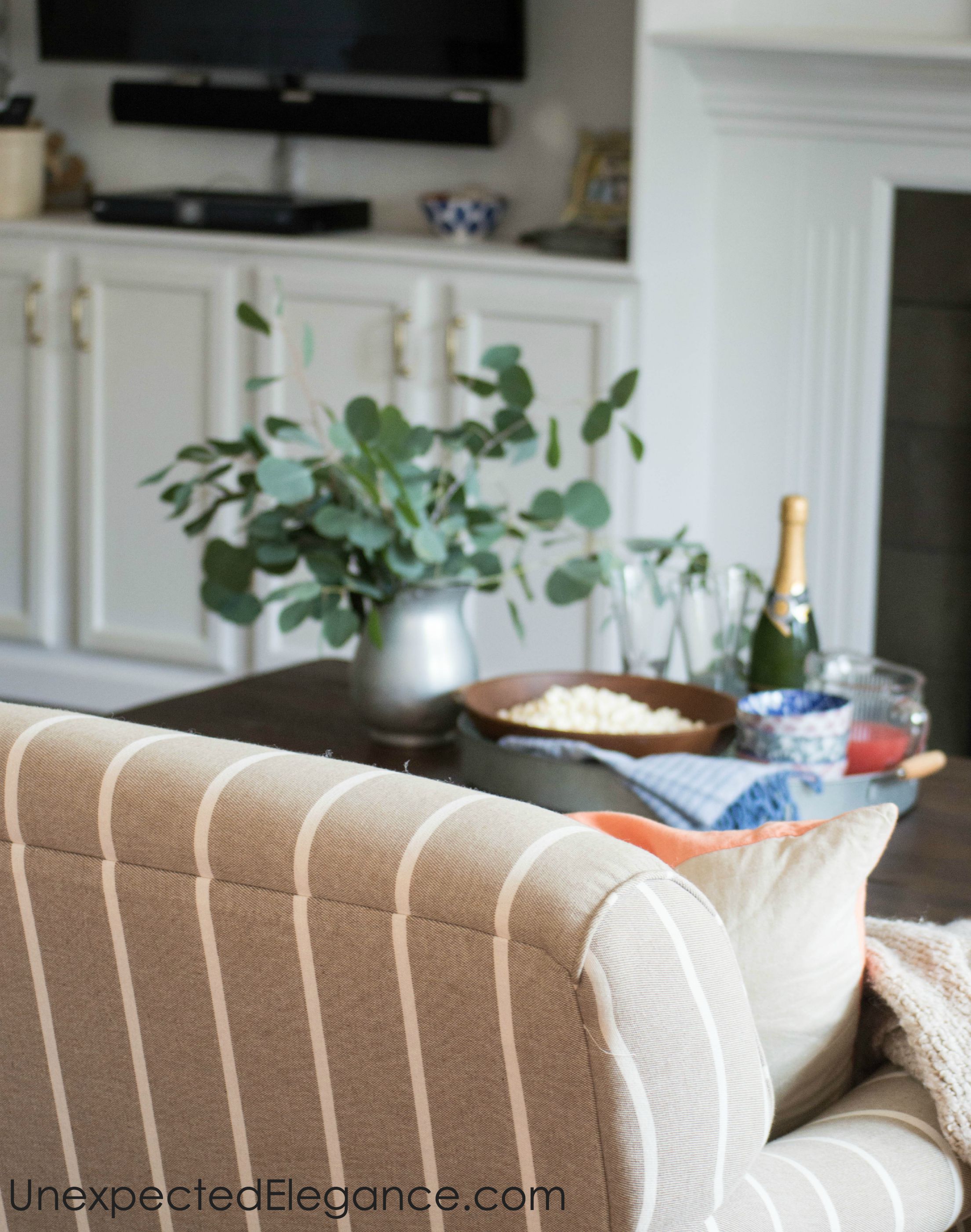 This post brought to you by Andre Champagne. The content and opinions expressed below are that of Unexpected Elegance.
A casual setting like your living room sofa and coffee table is all you need for the party space.  Grab a bottle of Andre Champagne and some juice from the store then pop some popcorn (or buy the pre-made kind, I won't judge because that's what I do).  It can really be THAT laid back.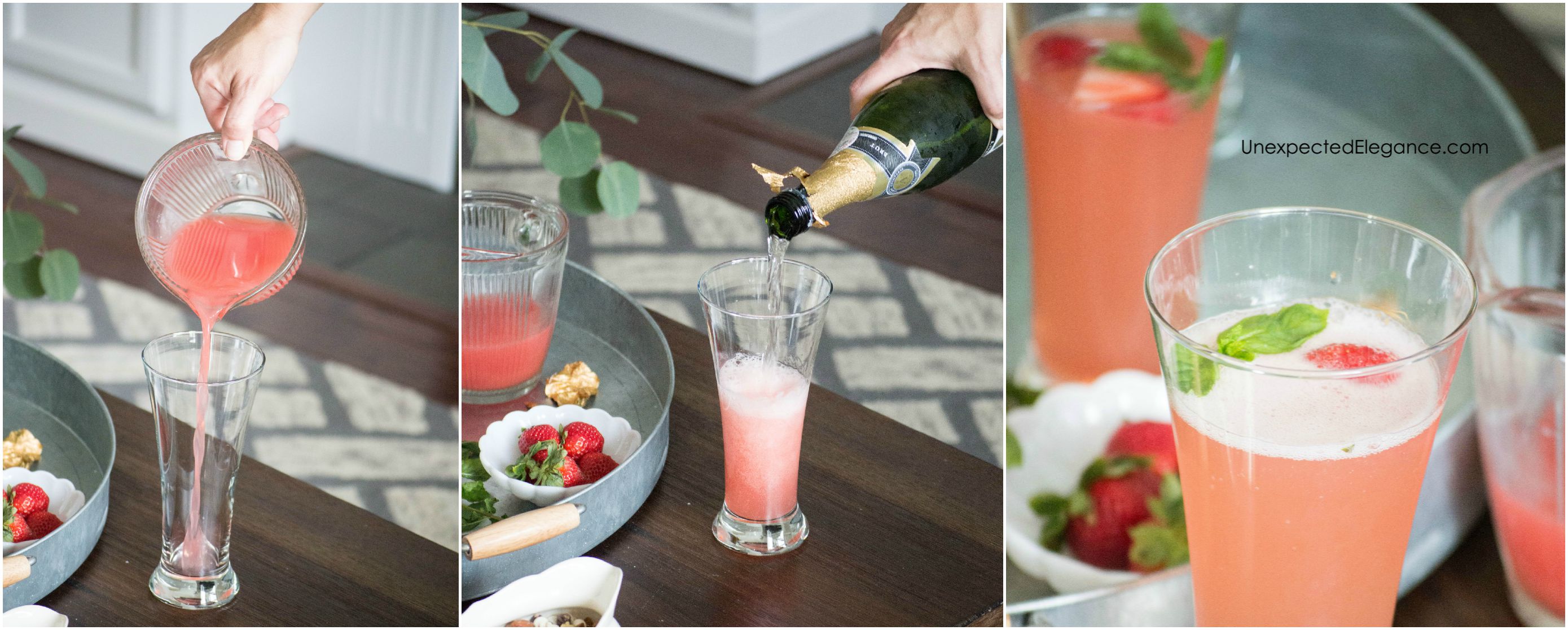 Easy cocktails:  pour about half a glass of juice (I use a berry flavor) and top with Andre Brut.  If you want to get extra fancy, garnish with some chopped fruit and/or herbs.  I added strawberries and mint to our drinks.
THIS my friends is just what I need on those extra long weeks of running from one thing to the next.  Who says you can't add a little POP of glam to a casual get-together? 😉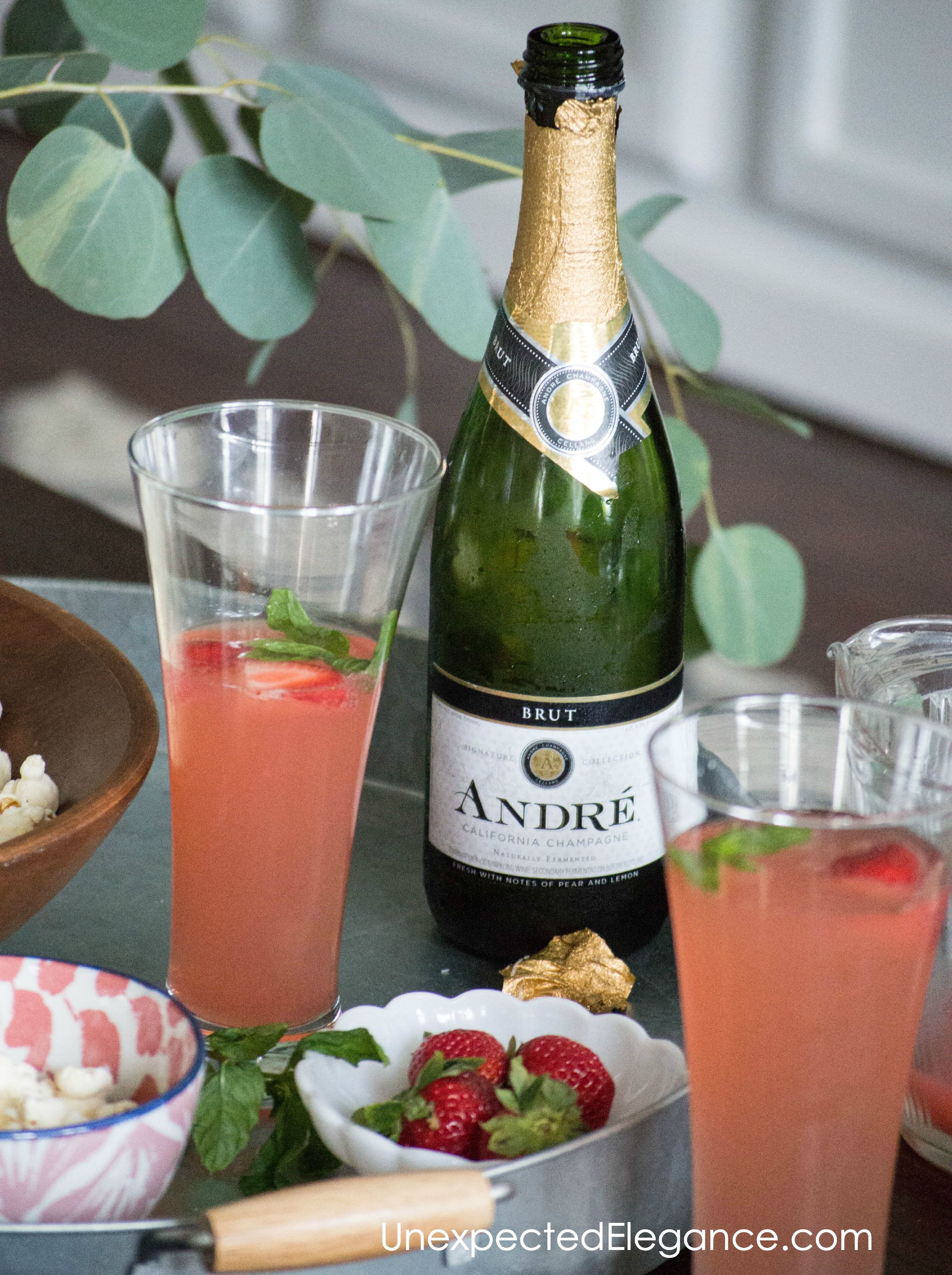 Champagne doesn't have to be reserved for a special occasion it can make everyday life epic.  Give Andre Champagne a try and share your epic creation that led to an epic story… but most importantly, ALWAYS drink responsibly!