Today I finally started a project I have wanted to do for years now.  I have had this chair since our first house (it's actually a set of two, but one at a time!).    I am using it as part of my office, so I want to finally reupholster it.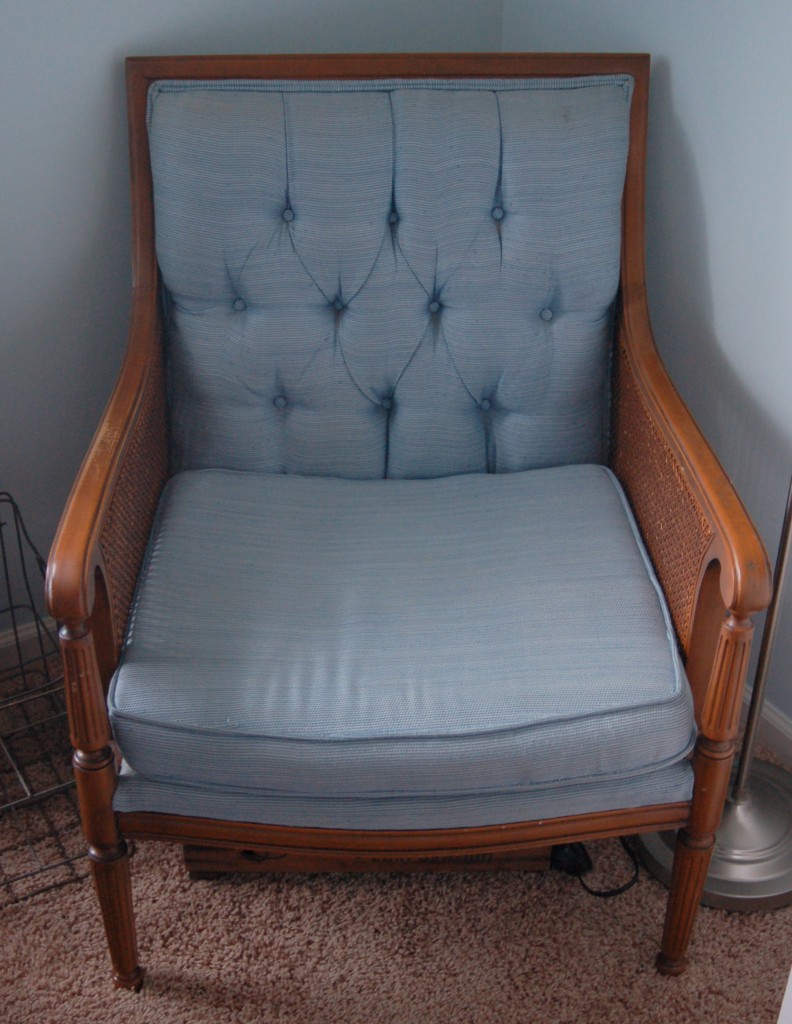 I didn't get very far in the process today….boy, the staples!!!  It was definitely a pain in my back, literally.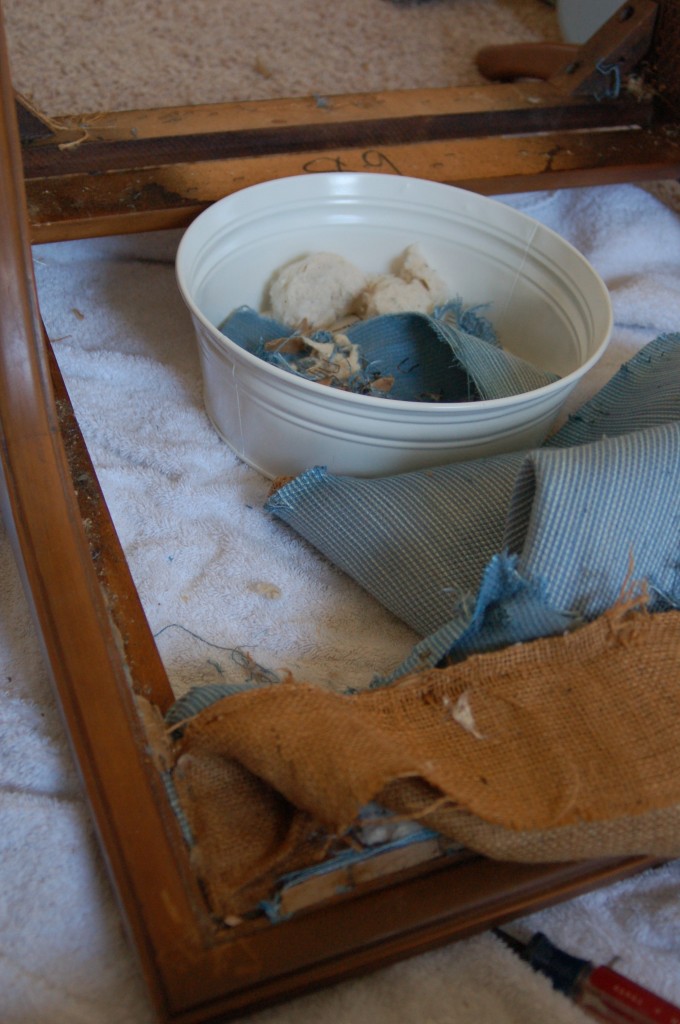 I took notes as I went to help me remember how I took it apart.  I have never even attempted anything like this, so I am little nervous at how it will come out.
Next step is to sand and paint…wish me luck!
Enjoy your weekend.
~Angela