If you thought I forgot about the chair, well I almost wish I had!  Did I mention staples in the last post???  To say there were a lot of staples would be an understatement.  I finally got tired of pulling them, so I just hammered the last of them down.  (I am hoping that decision doesn't  come back to bite me in the butt!)
So, I thought the hard part was over…WRONG!  Yesterday, I sanded and painted the frame, but the painting is not going as planned.  I think it might be the cold weather.  WHO KNOWS?
It was bubbling…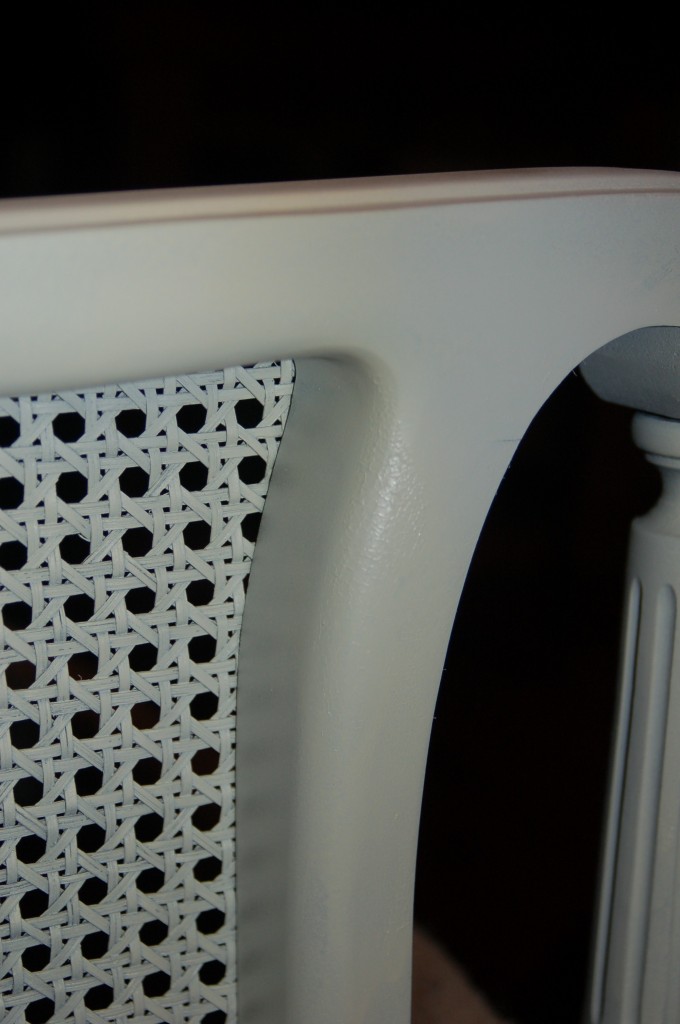 This spot was a drip that I wiped and it took off all the paint!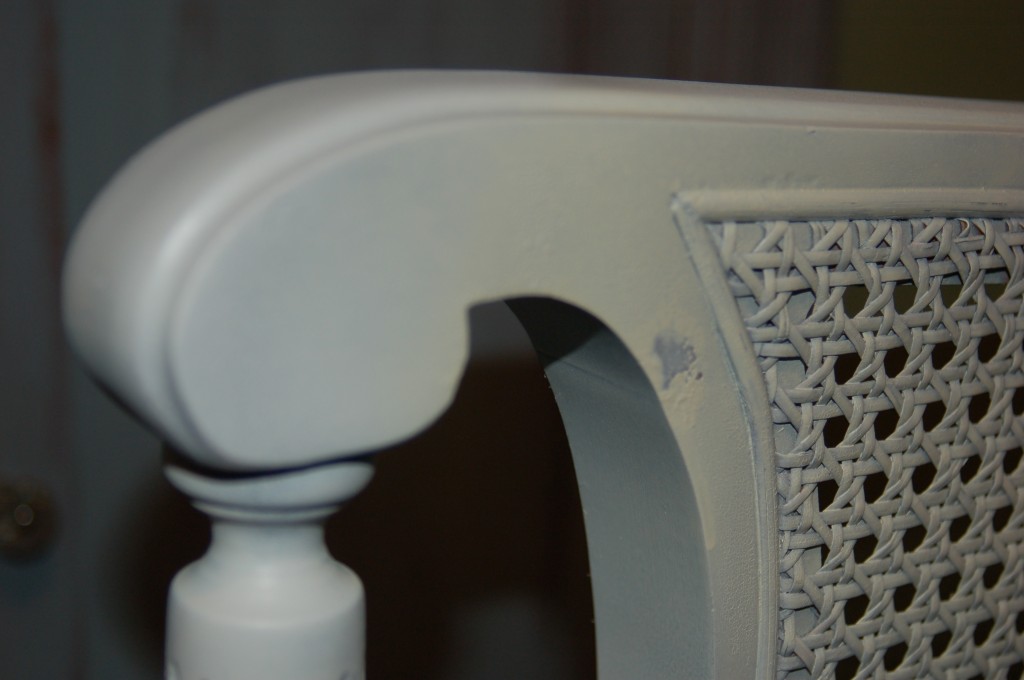 So, one more coat tonight and (fingers crossed) I can distress and glaze it tomorrow.
I am hoping to get to start upholstering SOON.
I'll let you know how it goes!
~Angela  😉