I am really sorry, I've been a blogging slacker!  I have actually accomplished a lot since last week, but unfortunately I haven't taken the time for pictures or to tell you about it.  (I have been blogging since July, so you would think I would have the hang of it by now!)
Well, one of the projects I finished last week, was the window treatments for my office.  I had a scrap of fabric that I wanted to incorporate, but it wasn't enough for curtains.  I decided to make a faux Roman shade.
**You will have to excuse the lack of tutorial, but I did take a few pics.**
I started by making sure the fabric was cut straight.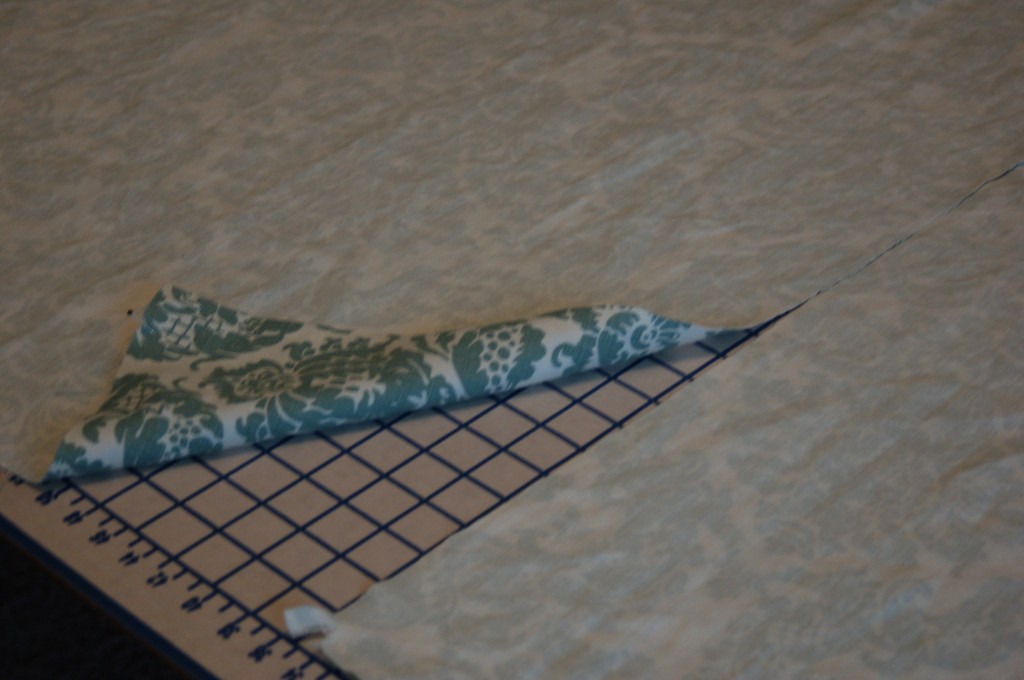 I used the existing curtain rod, and just made a pocket at the top.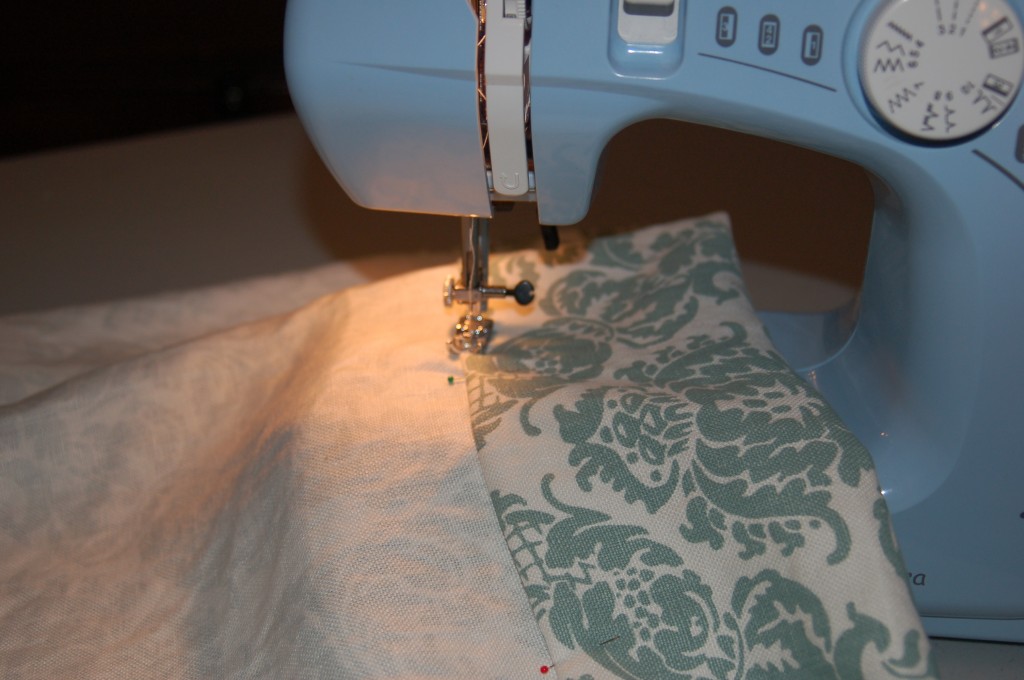 I constructed five pleats by gathering, pinning, and then running a stitch across the width of the fabric.  Sorry, this the part I just wanted to finish.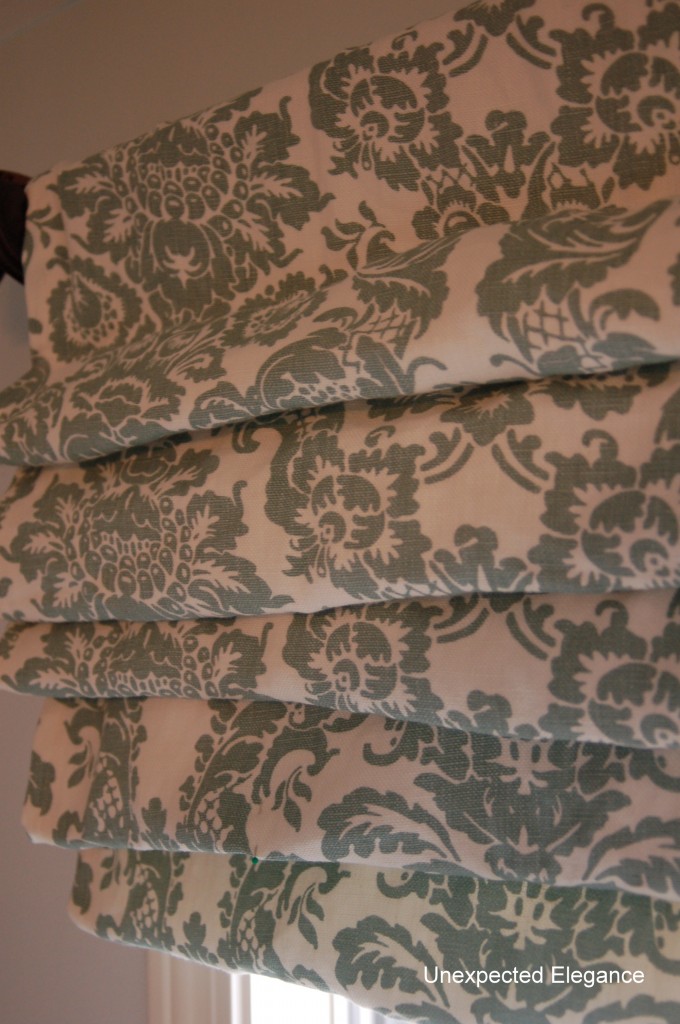 I am alright with how it turned out.  I do wish they were a little longer, but they hide the blinds behind them, so I am happy.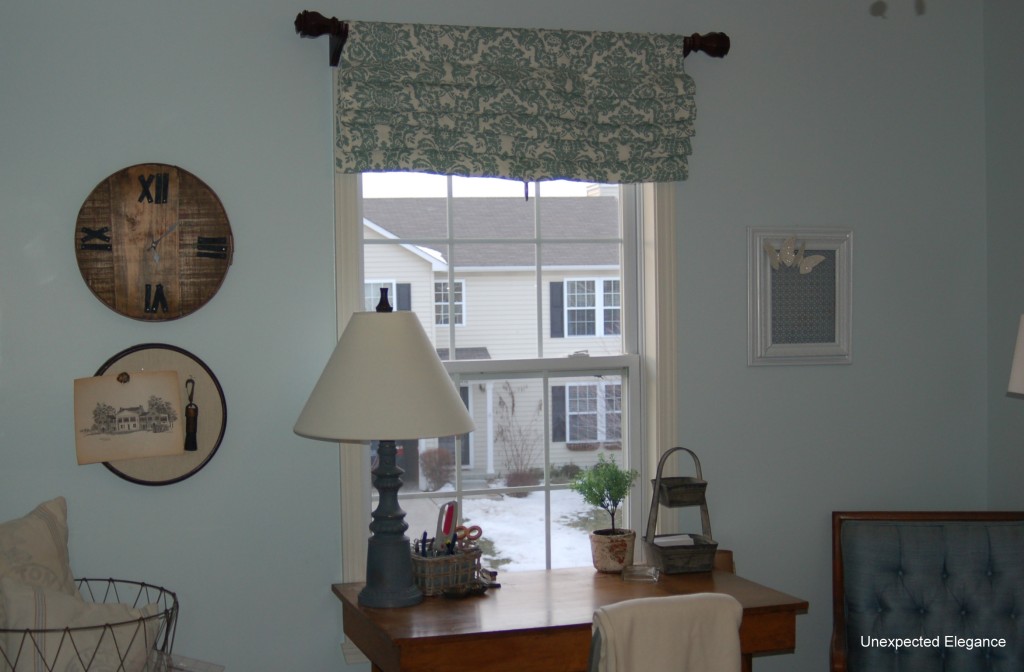 Window Treatments:Â  $0
Total Spent: $0
I am anxious to get started on my first true reupholstering project, but  I don't know when it will actually happen.  I want to make sure I have all the proper tools AND warmer weather to paint in!
The weather is changing very quickly here and all the ice and snow is starting to melt.  I am so ready to be back outside.
Enjoy your week!
~Angela