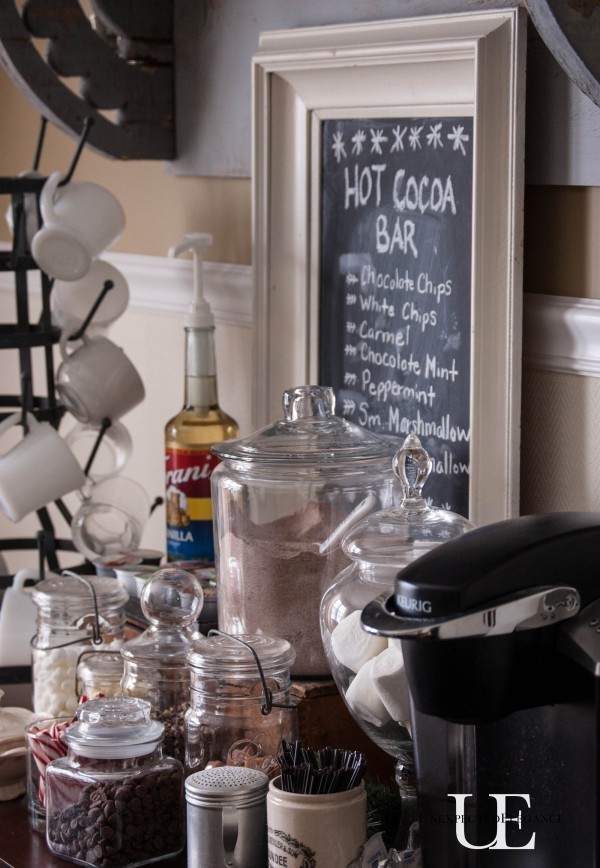 Well, the weather here is certainly "frightful" but the cocoa bar inside is so delightful! 😉  Yeah, I know a little cheesy but I couldn't help myself.  As the snow is falling yet again, I thought I would share with you some of the ways we make it through these cold months…lots of blankets and hot drinks!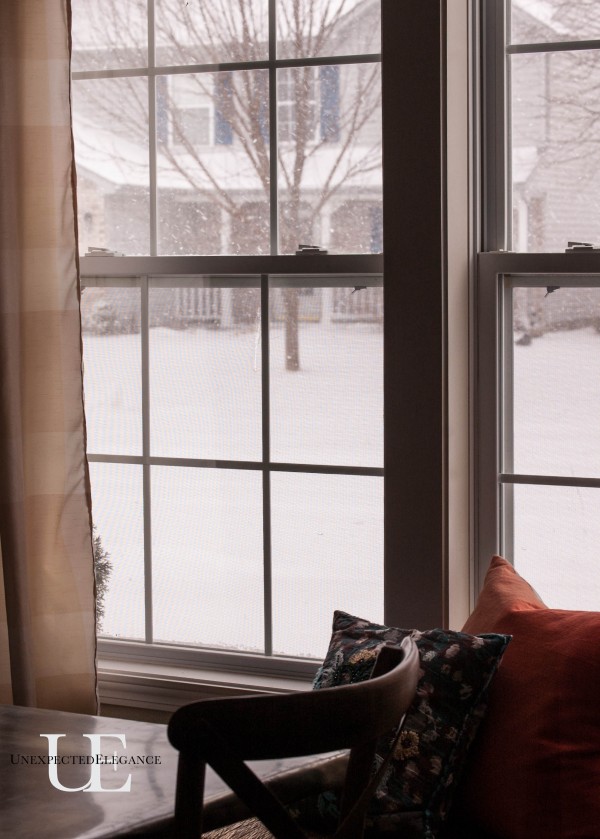 Honestly, there is nothing better than a hot drink after spending time shoveling the driveway or playing in the snow.  Last year I set up an area in the dining room with all the "goods" to make a perfect cup of hot chocolate and  the kids everyone loved it so much that it has become a requirement.  I'm pretty sure I'll be setting this up for many years to come.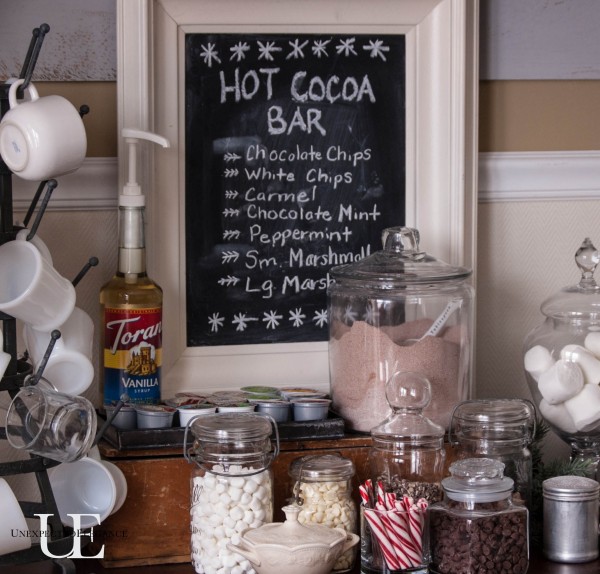 I made my own hot chocolate mix but you can buy a large container of it at the store.   Just buy lots of different toppings and put everything in clear containers with lids.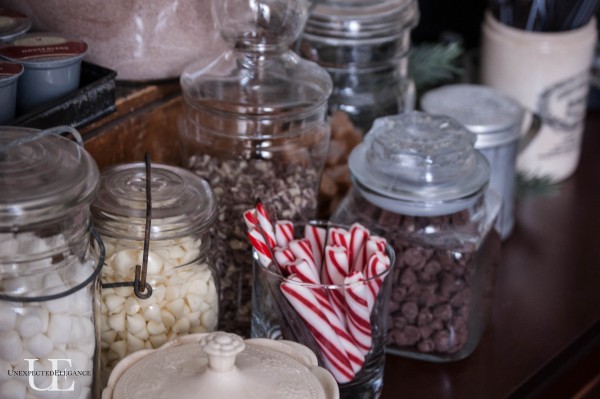 The chalkboard is just for fun! 😉
We use our Keurig and it makes a cup super fast.  Just open the lid, like you are going to put a pod inside (but don't) and close it.  If you have used a coffee pod, run a cup of water first and dump it so you get clean water for the hot chocolate.  A pot of hot water does the trick, too!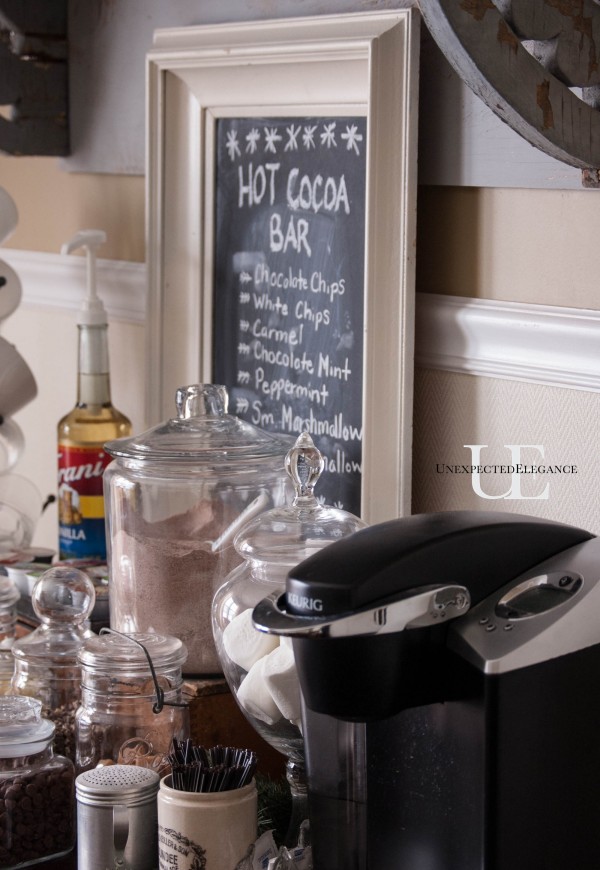 This time of year I also  love to cook.  The rest of the year I can take it or leave it, but there's something about a warm oven and the smell of a pot of soup filling the house that makes it so cozy.  Some of our family favorites are: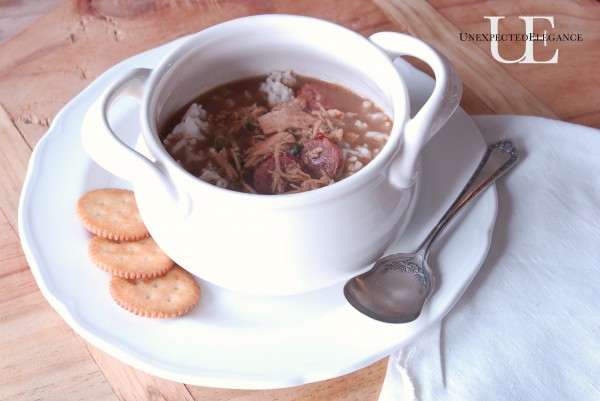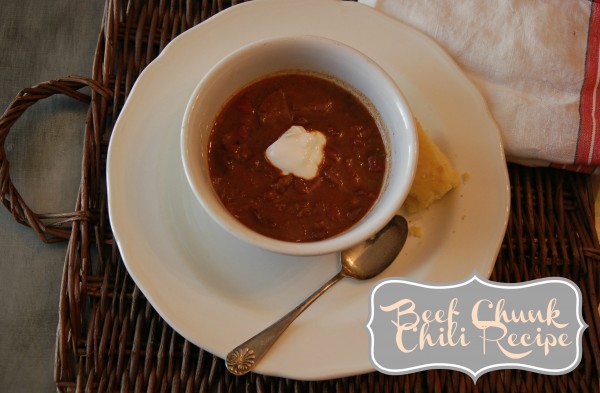 and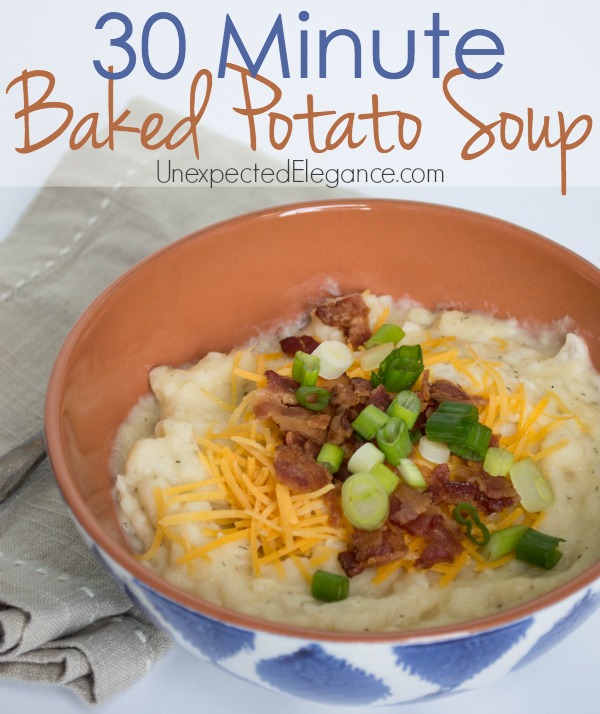 What are some ways you stay cozy through the winter?!?
*********
Thanks for joining us on the home tour!

Please join the rest of the blogs on the 
Creating a Cozy Home Tour
Monday, January 13th

Tuesday, January 14th

Wednesday, January 15th

Thursday, January 16th

Friday,  January 17th