This weekend has been full of purging, condensing and organizing.  I have spent the past two days with my friend Lori from Purely Organized Spaces.  She has an amazing ability to organize things in a way that is cohesive, easily accessible and pleasing to the eye.
Yesterday we spent the day going through her in-law's attic.  I'll be honest, it was mostly to find cool, old "stuff", but our mission was to clean out their attic to get it ready to sell.  We were very productive and were able to take some AMAZING cubbies and wall organizers back with us.
So, today we spent a few hours working on a reach-in closet in my house.  It is in my youngest daughter's room, but she will be moving in with her sister soon.  I had already cleared out the clothes months ago, but the clutter was still there.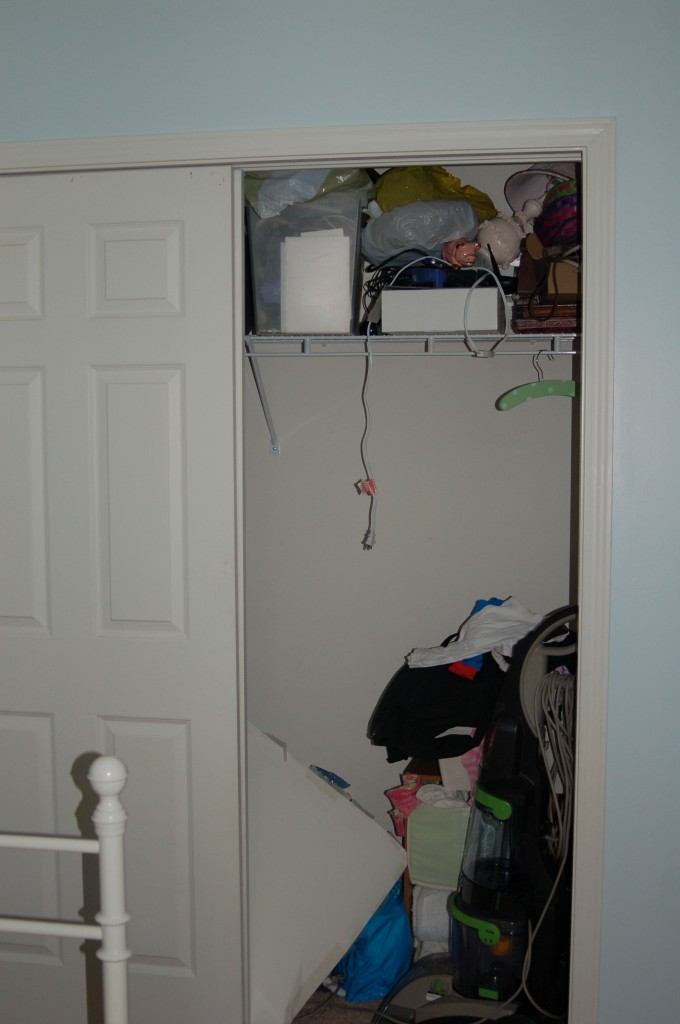 We took off the doors to make it easier to work and got busy figuring out the layout.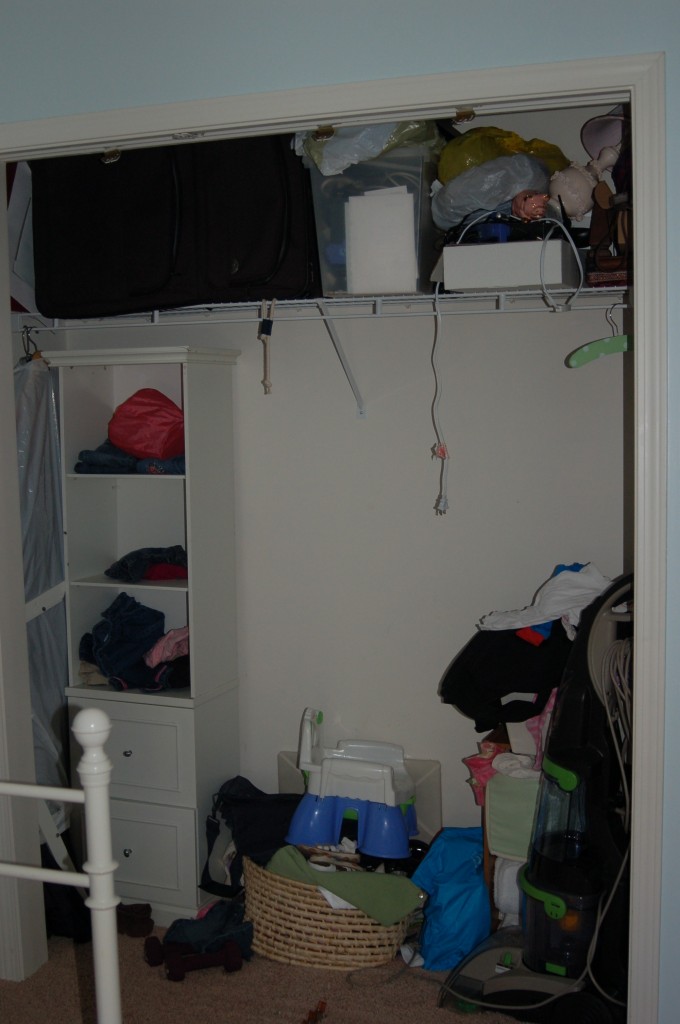 I am a little embarrassed to show you all the "before" pics, but it's worth it to see how dramatic of a difference Lori made.
And here is the after.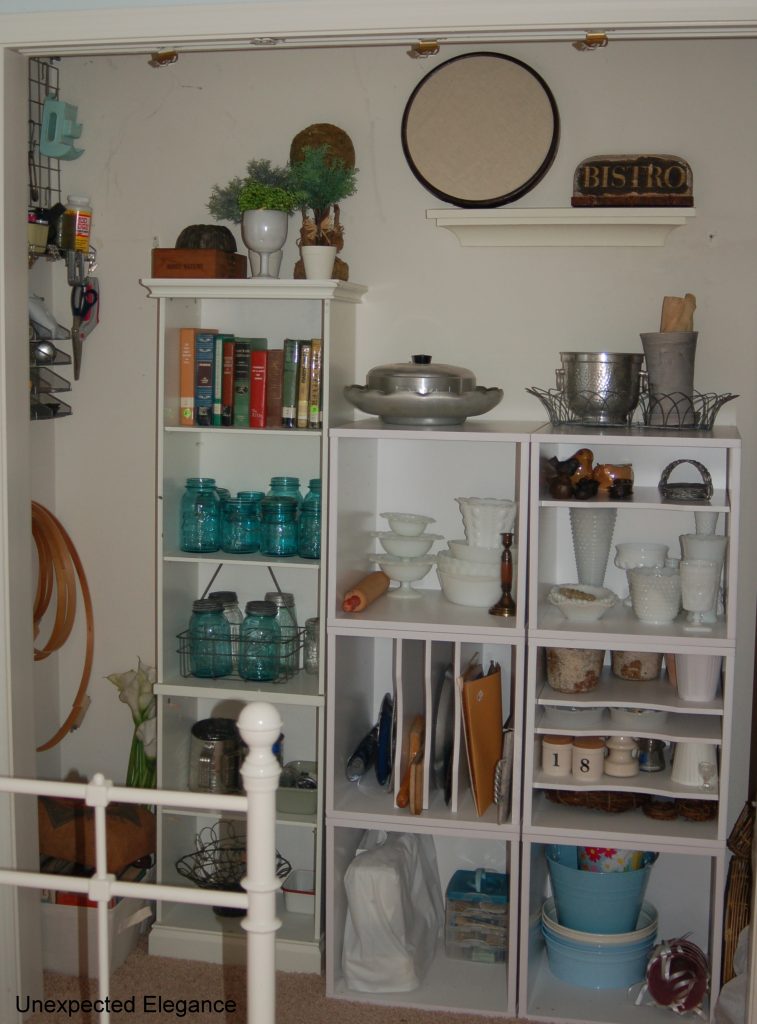 It looks a lot like merchandising, don't you think! ;)Â  She did a GREAT job and best of all I spent absolutely no $$, just a little elbow grease.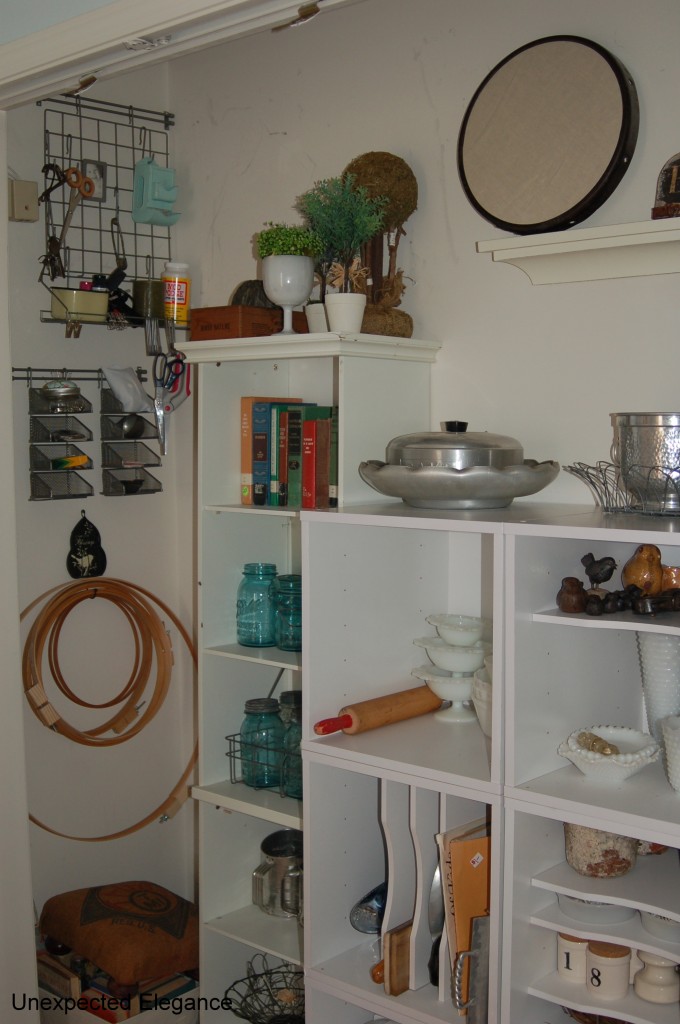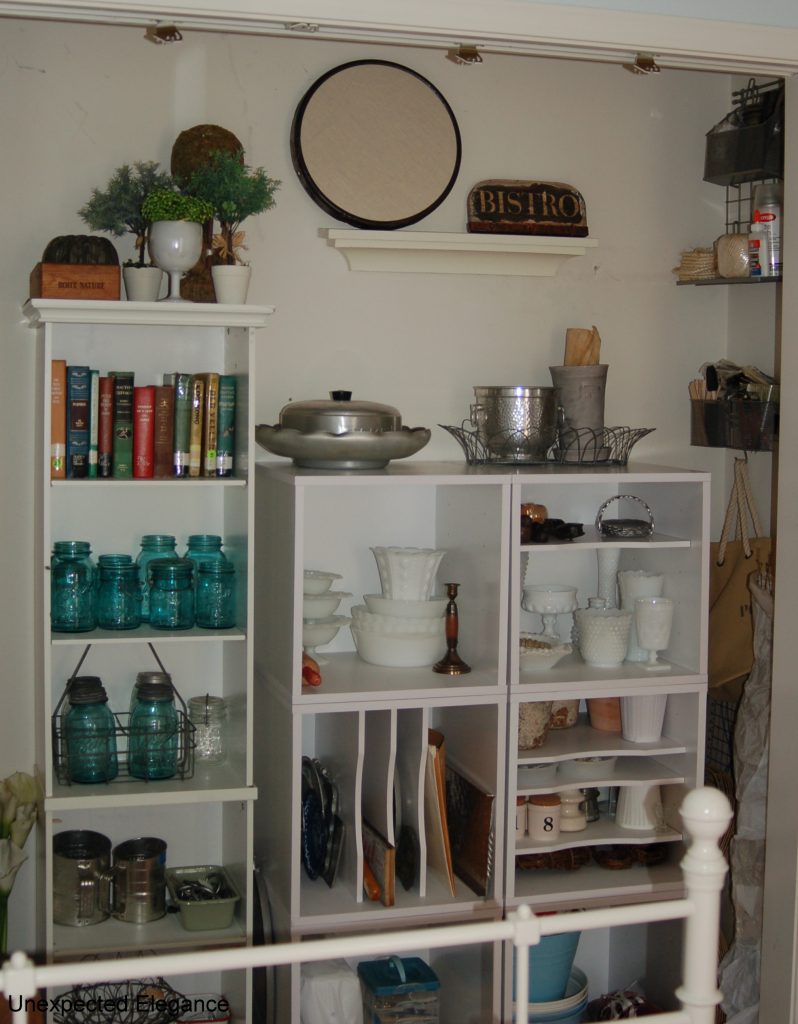 Lori will be with me at our Launch Party on Oct. 17th, so if you live in the Indianapolis area please come and check out her table.