I was reading Donna's post at Funky Junk Interiors this morning and she was talking about robin blue. I have been a fan of blue interiors for a long time. I have almost always used it as a wall color, but lately I have started bringing it onto some furniture pieces.
I don't have any before pictures, but this is a dresser I recently painted. I don't have a designated linen closet, so I found this piece to serve that function.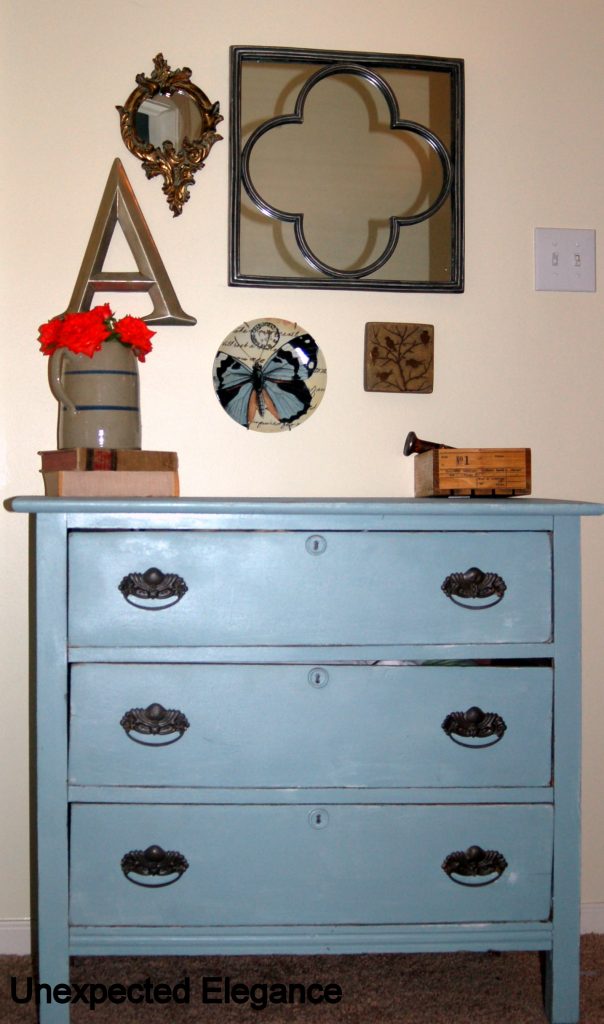 It still needs a little work, but I love the way it came out.  I sprayed a coat of cheap white paint, then dry brushed on some left over wall paint.  Lastly I lightly sanded to bring out the white and brown of the wood.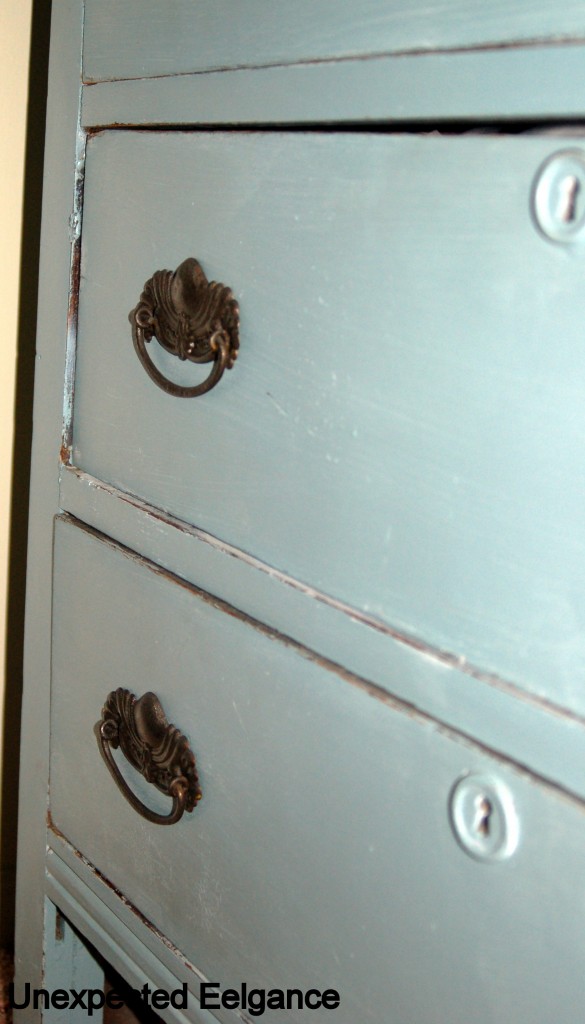 I kept the orginal hardware and just used an oil bronze spray paint.
Just a quite update for a Saturday.  I hope you are all enjoying your weekend.  Take a few minutes out of your busy schedule and remember today!
9/11Â  We will remember!