First of all, I would like to apologize for the few and far between posts.  I am having a hard time balancing everything right now.  If you don't already know, I am in the process of starting an online shop and we are having a preview show on Oct. 17th I am preparing for.    So, I have LOTS to share,  I just haven't been taking the time to post…I am going to TRY and get better at the prior!
Ok, so remember the chair and the old crates?  Well, I will finally share what I have been doing with them.  I wanted to make a shelf with the crate, it's been done…I know, that's why I wanted to make it more interesting.  I wanted to add something more interesting across the front and my father-in law helped me straighten out the back of one of the chairs.  I think it works really well and they fit seamlessly together.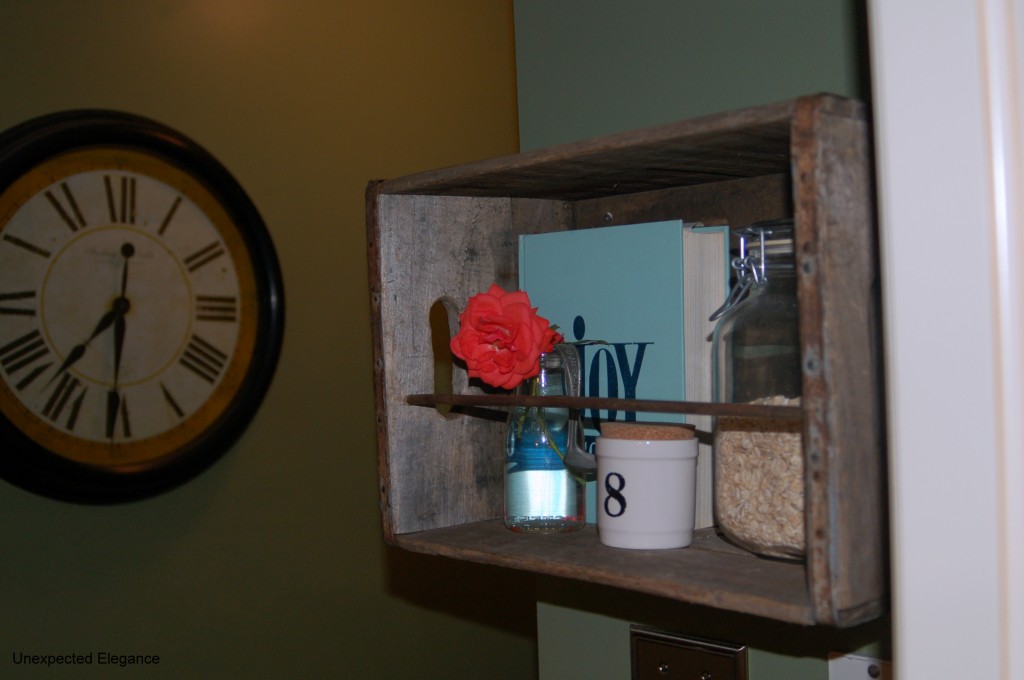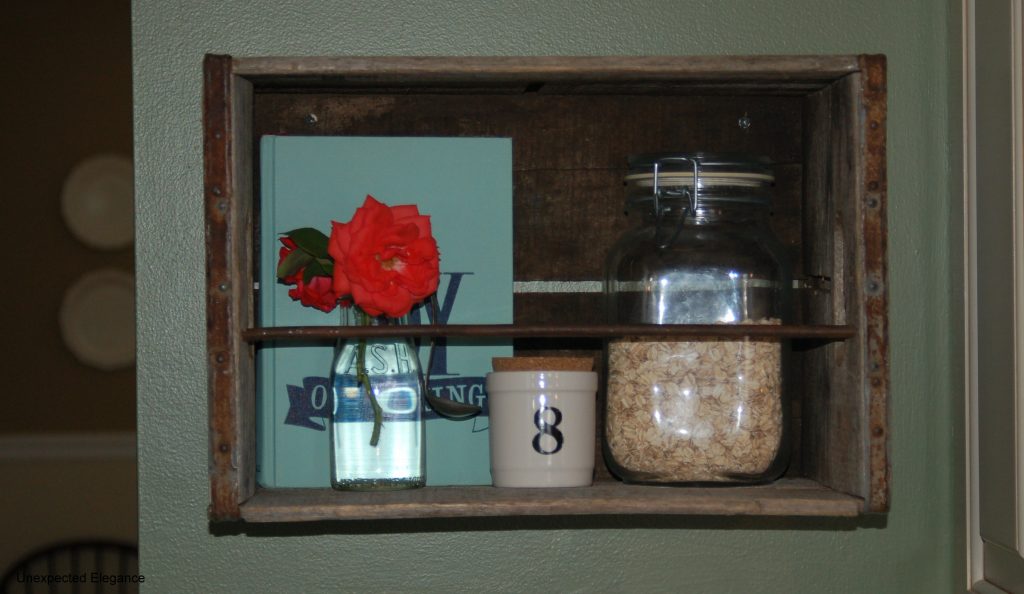 Now all I need is a cute old phone to go beneath it!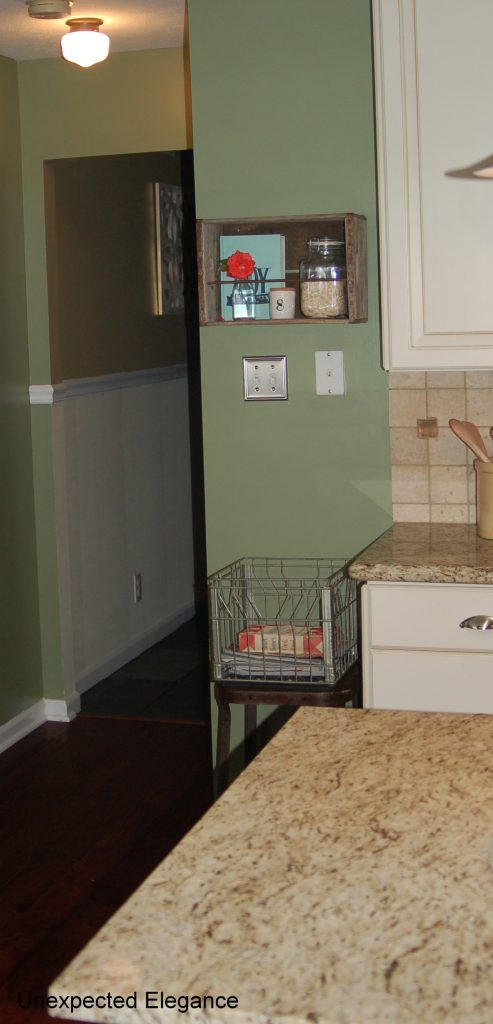 I'm having a little trouble letting go of the things I make.  I know there are a lot of you out there that create things to sale, do you ever have trouble with the "letting go?"  I'll try to post a tutorial on this soon!