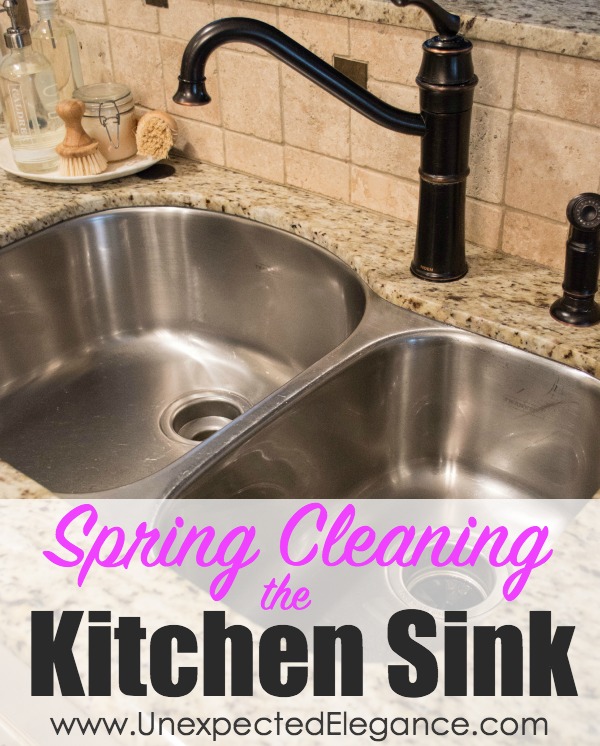 Last week I took some time off from cleaning and my family went to Texas for Spring break.  Now that we are home (and the laundry is done) it's back to the cleaning grind stone. 😉  One of the hardest working areas in my house (and probably yours) is my kitchen…more specifically my kitchen sink!
I clean my sink regularly, but ever so often it needs a DEEP cleaning…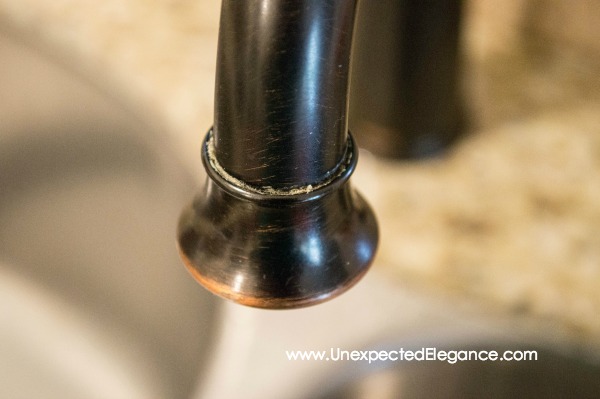 I start by removing the aerator.  The aerator is the part at the end of the spout that screws on to create a non-splashing stream.  It can collect dirt and grime over time.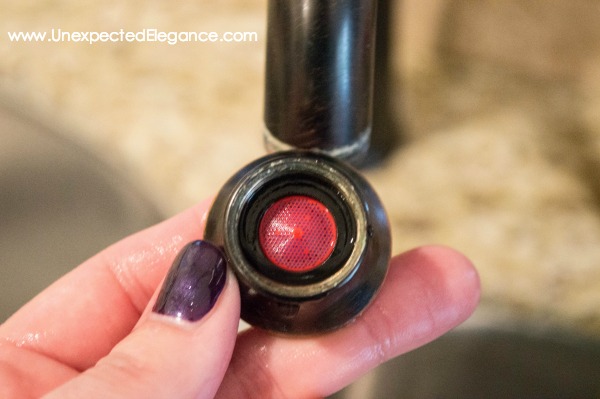 You can unscrew it (to the left) and give it and the faucet a good cleaning.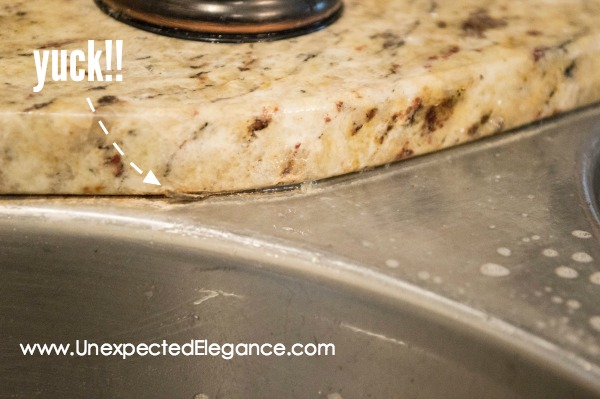 The other area that had been neglected for a LONG time is the caulk around the sink.  Over time it has broken down and is no longer doing it's job.  Water has been getting behind it and created mold, so it needed to be replaced.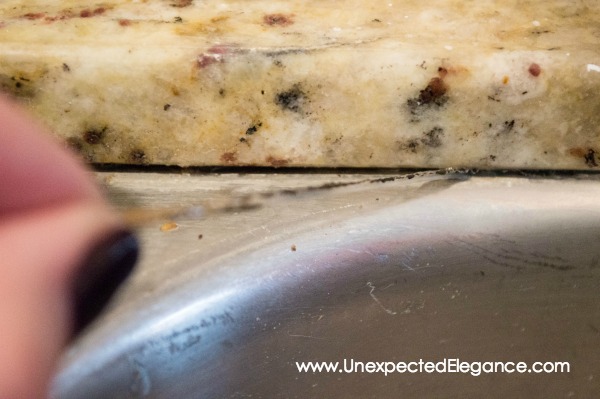 Some areas of the old caulk I could just pull off but most of it needed a little help.  I used a very technical tool to help get it out of the crack…a plastic appetizer toothpick. 😉
Just use whatever you have.   Your goal is to get all the old caulk out, so the new caulk will stick and form a water tight seal.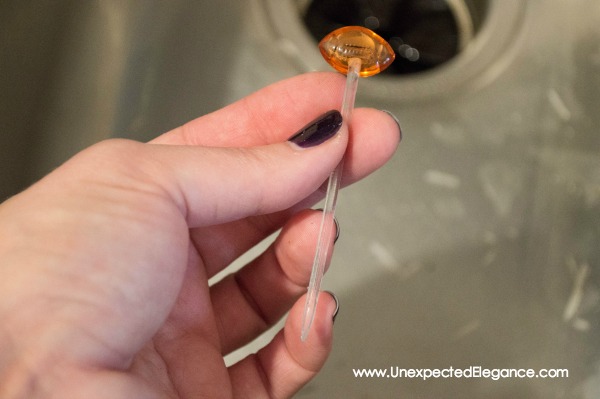 After the caulk was removed, I used an old toothbrush to make sure it was clean.  Then I used a blowdryer to get out any water trapped in the crack.
If you have time to wait, you might also want to let it air dry for a few hours.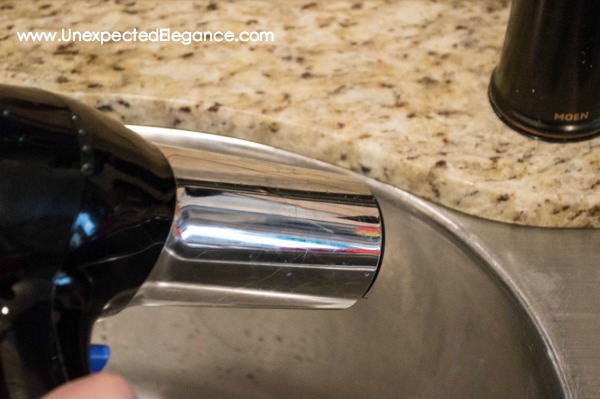 To seal the crack back up, I used a mold resistant, waterproof, clear caulk.  I also chose one that was water-ready in 30 minutes so I could use the sink sooner.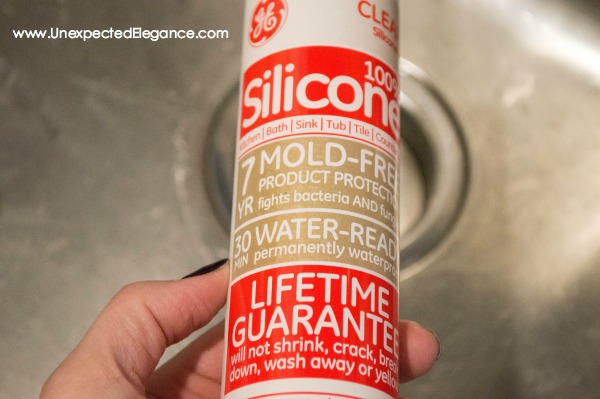 NO more mold and it looks SO much better…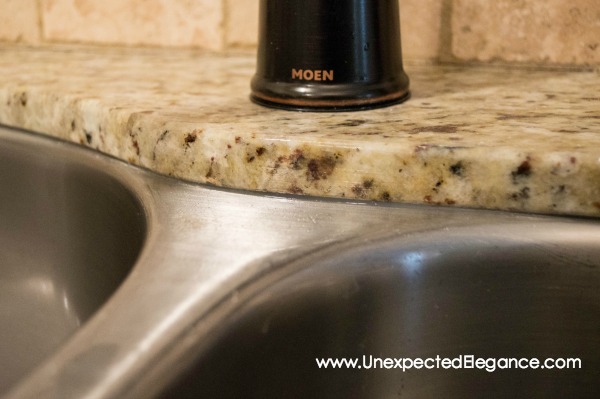 The last step in Spring cleaning my sink, was to clean the basin and drains.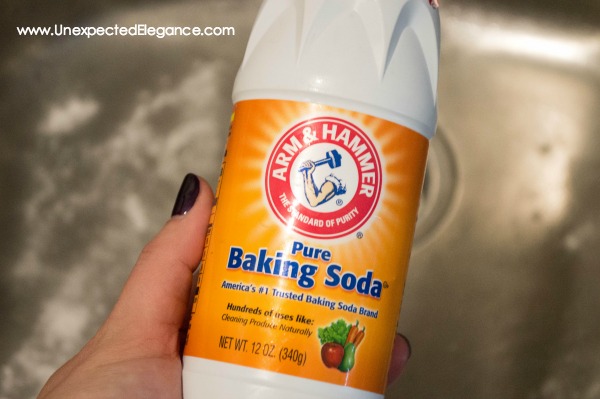 I used baking soda to scrub first then a stainless steel scrubber with a little soap.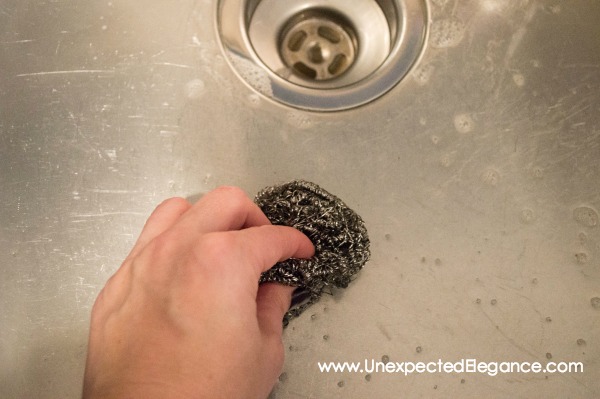 The sink is so clean right now, but it won't stay this way for long! 😉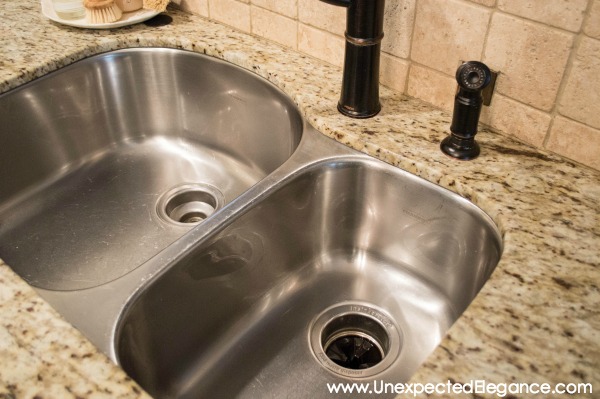 For more Spring cleaning tips, check out these posts:  How to Repair a Screen & The Best Way to Clean Windows.