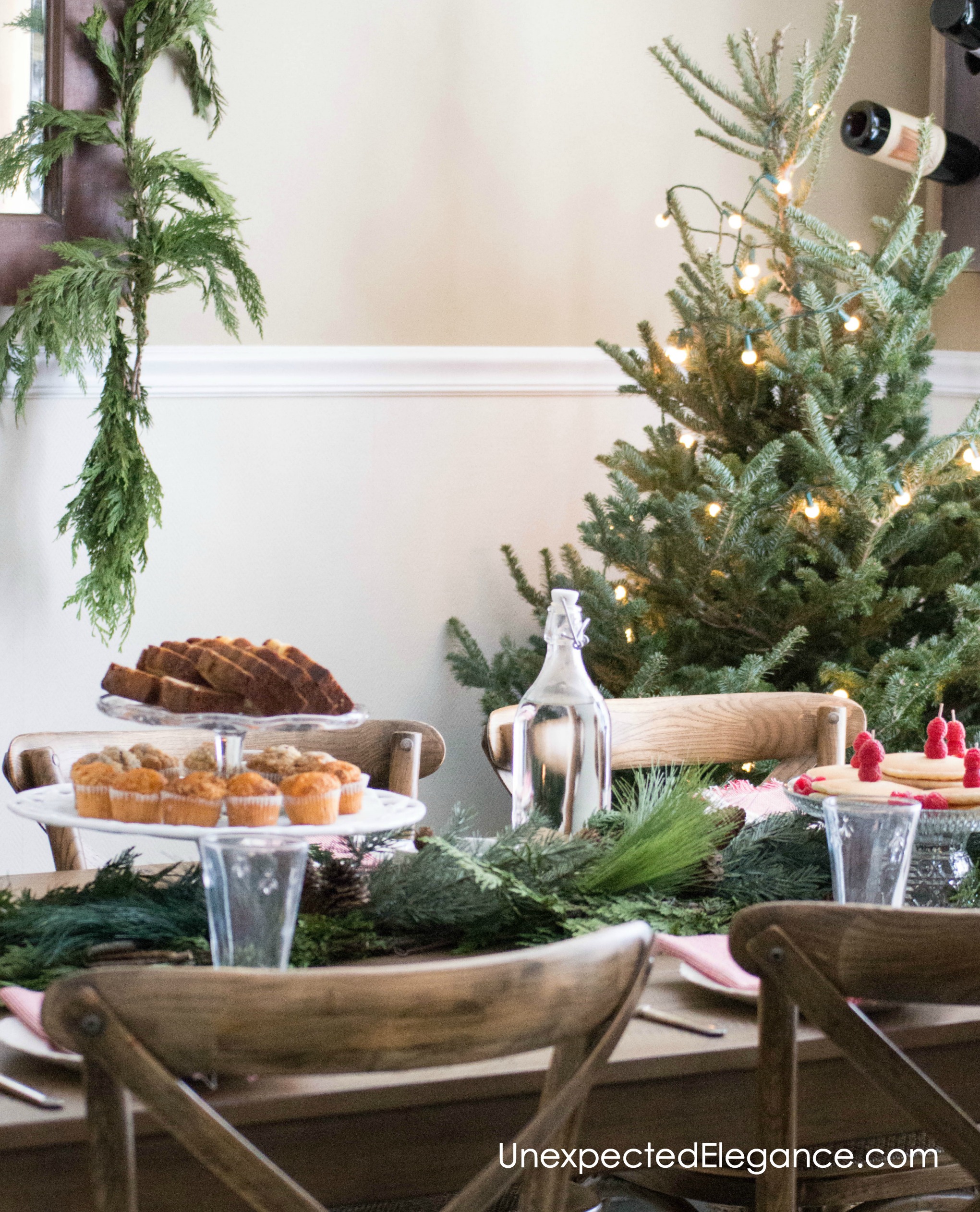 I don't know if you've heard, but BRUNCH is making a comeback! I love breakfast, but I rarely have time for anything more than toast or a glass of greens.  (Sounds appetizing I know!)  So I thought I would kick off the holiday season and throw together a quick brunch for some of my girlfriends before we are all super busy.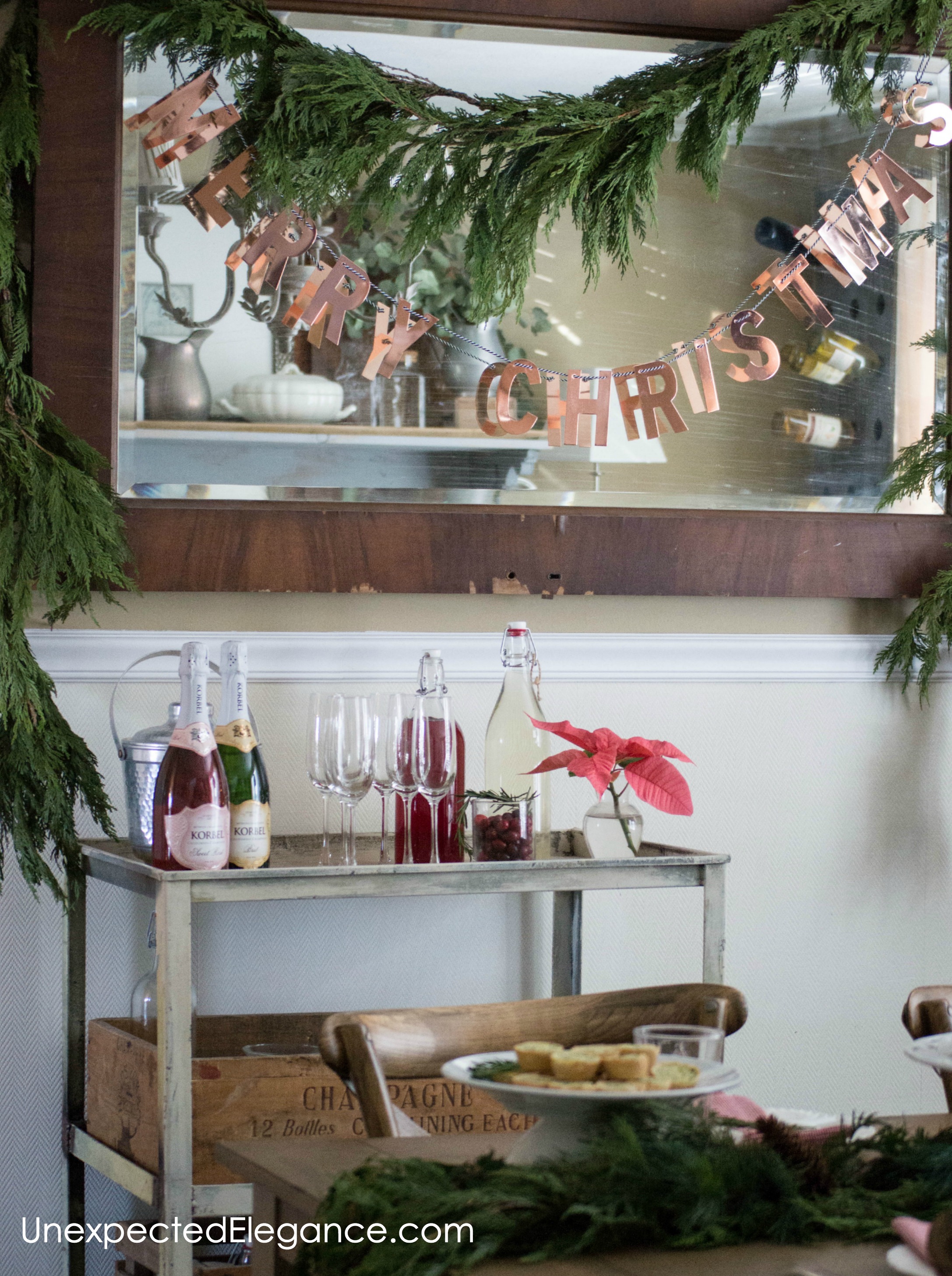 My house is in the process of getting decked out for Christmas, so I just started in the dining the room.  It took me less than an hour to "decorate".  Some fresh greenery really makes a big impact.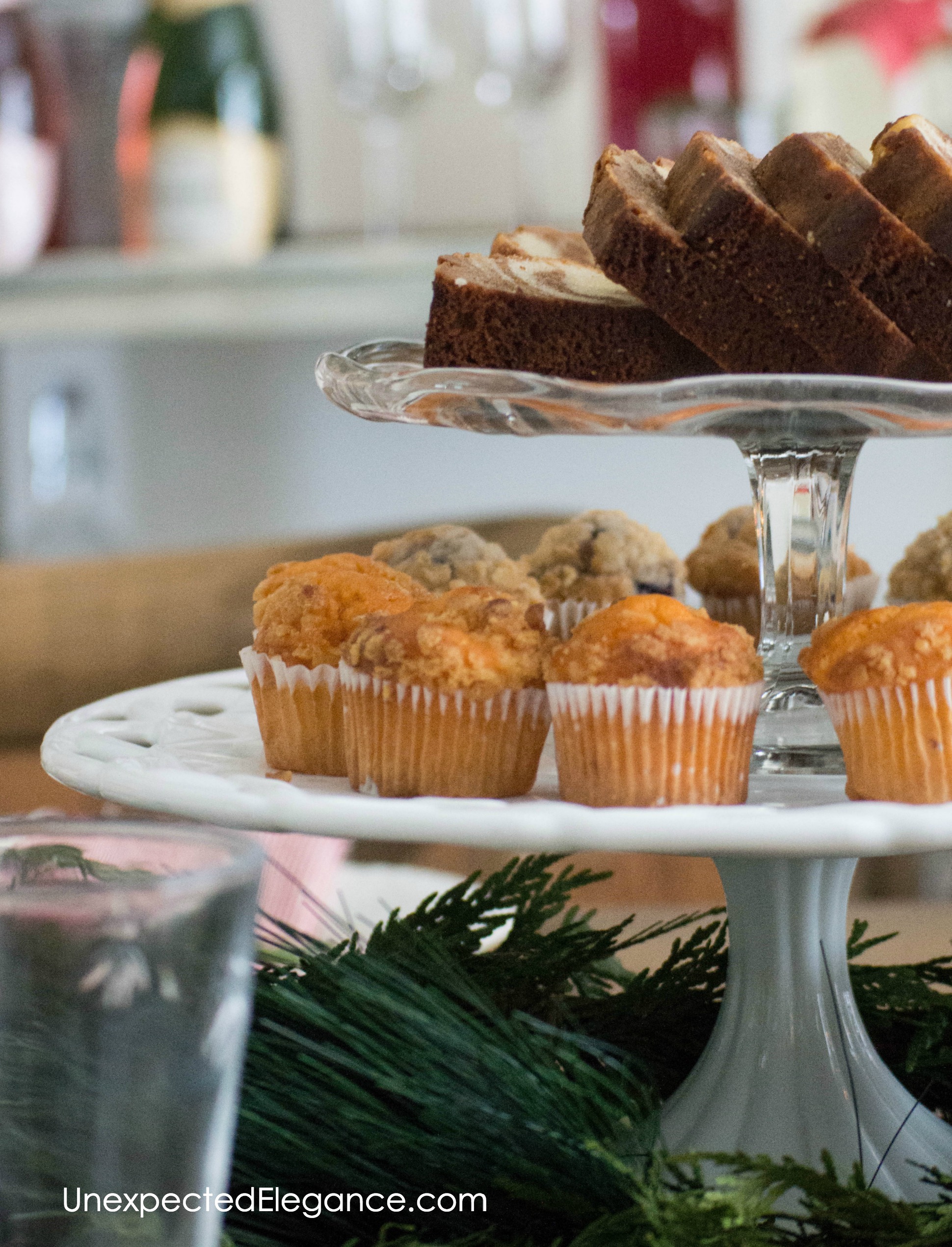 The menu was equally as simple as the decor.  I didn't have a lot of time to make the food, so everything was either frozen, pre-made or fresh.  Yep, those are just frozen pancakes I heated up and added a few raspberries.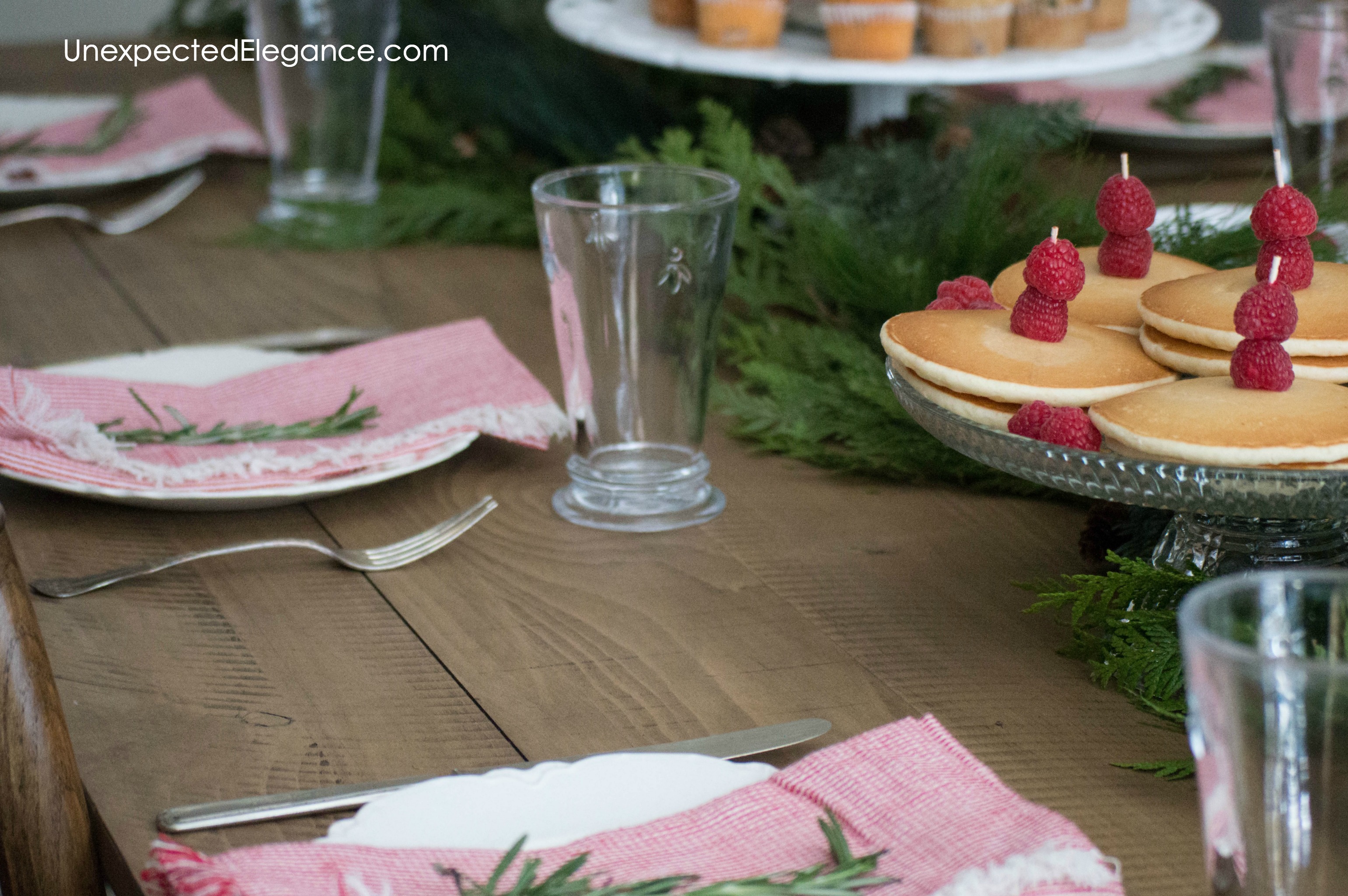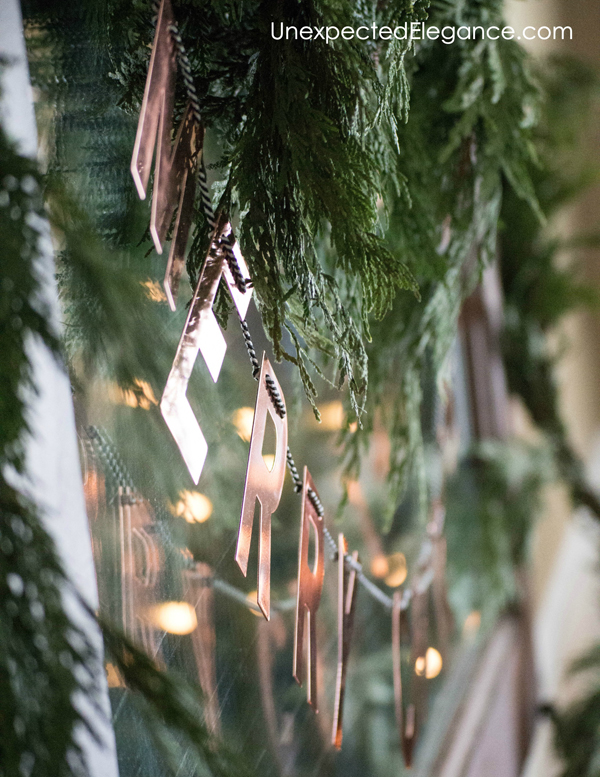 Rosemary is a great herb to have on hand this time of year.  You can cook with it or use it in your decor.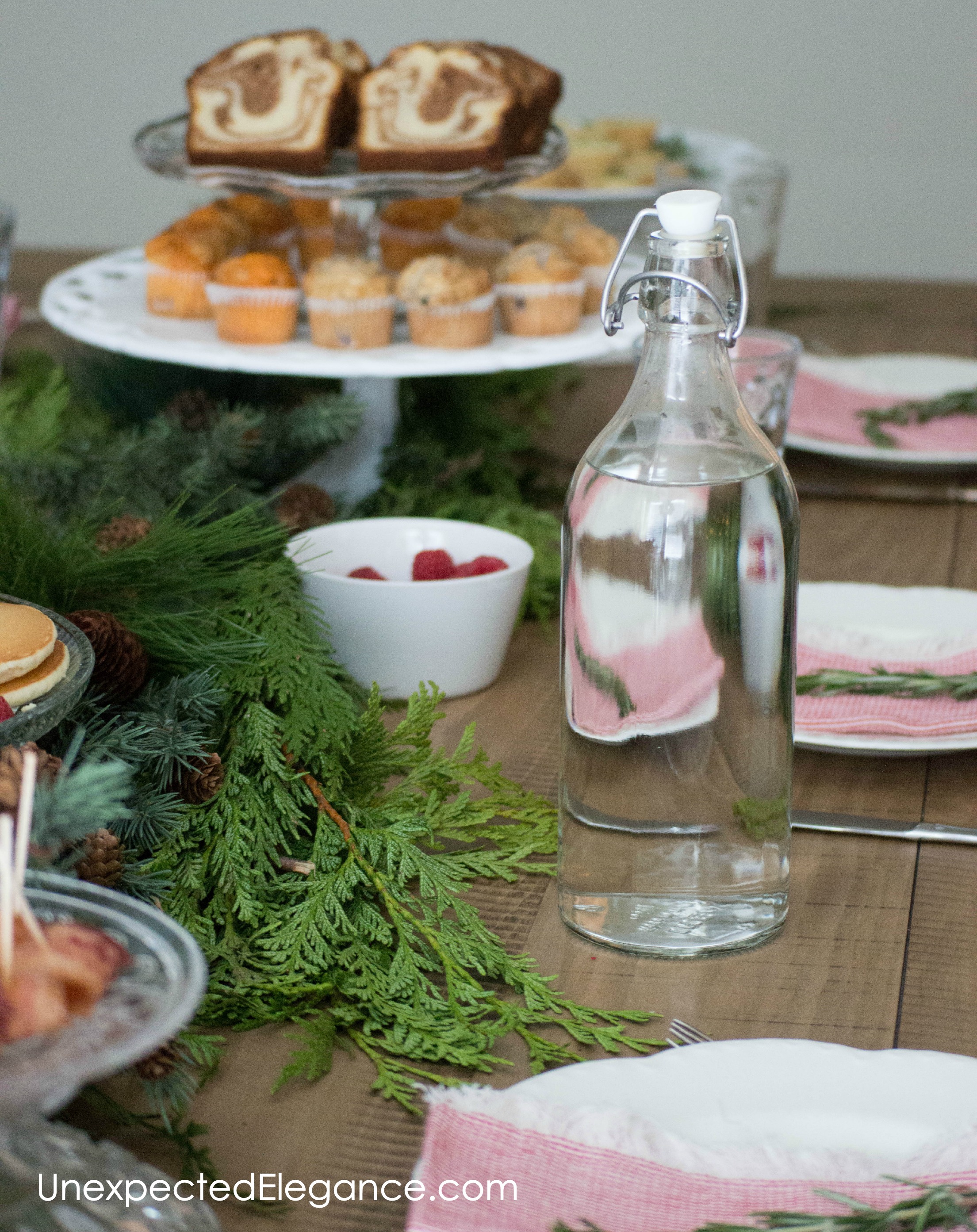 I added little sprigs for rosemary to each place setting and had it as an optional garnish for the cocktails.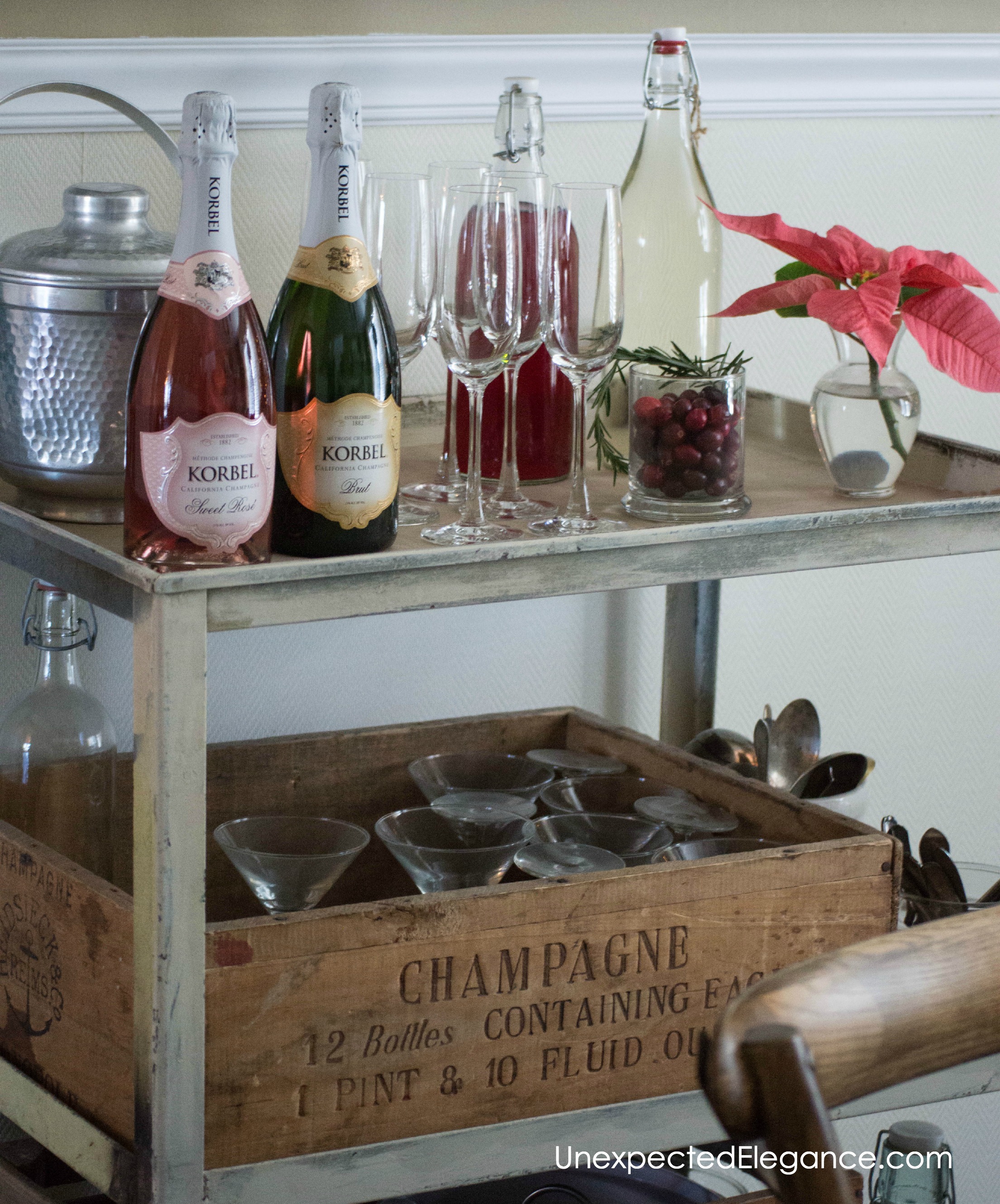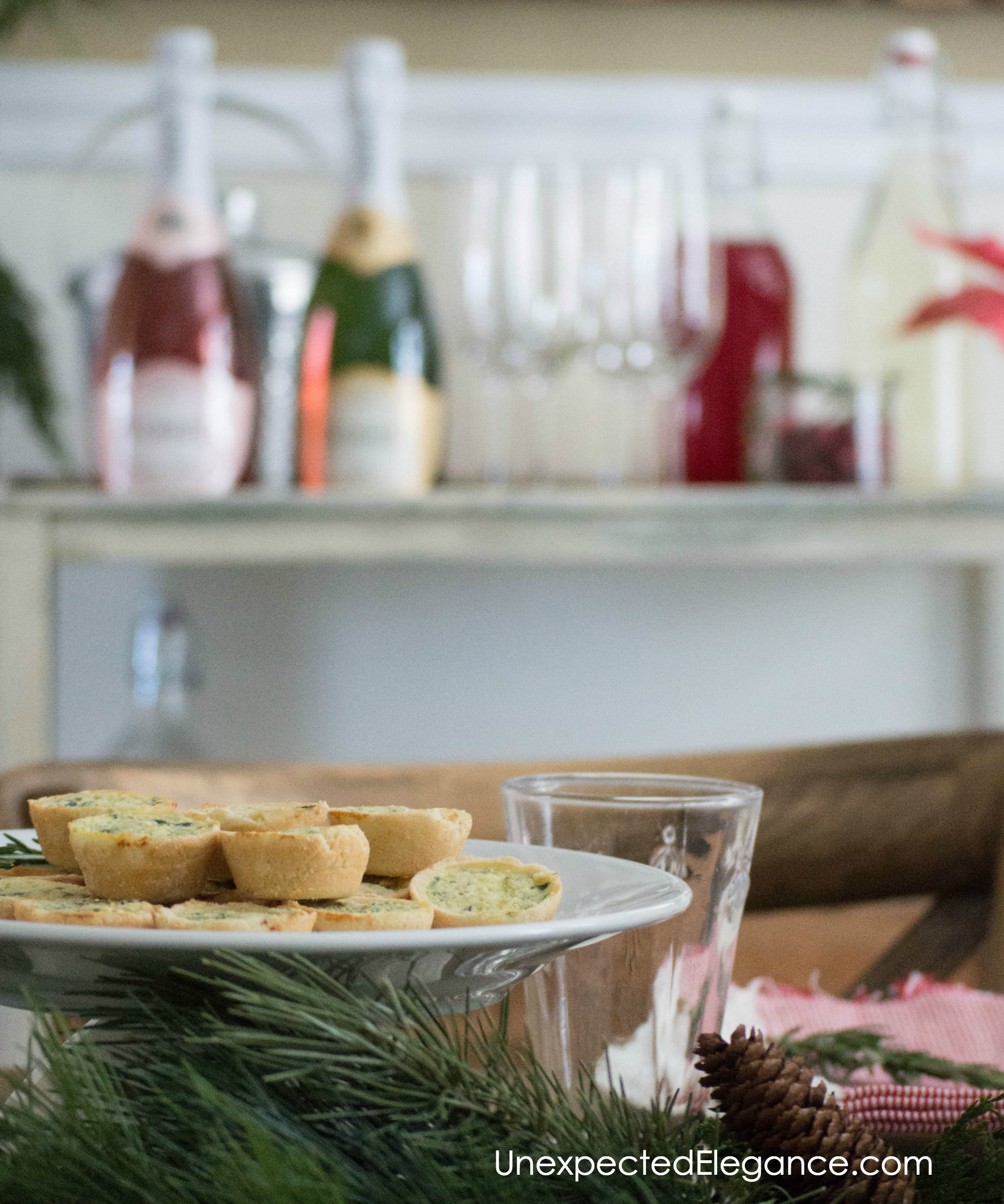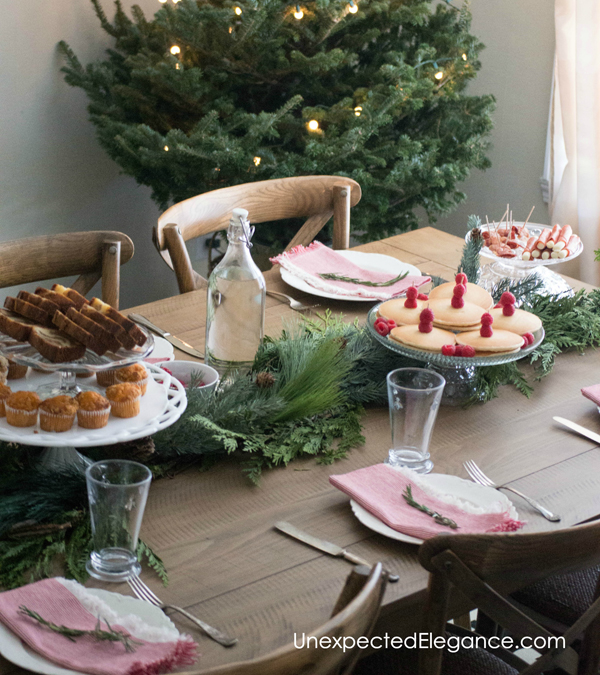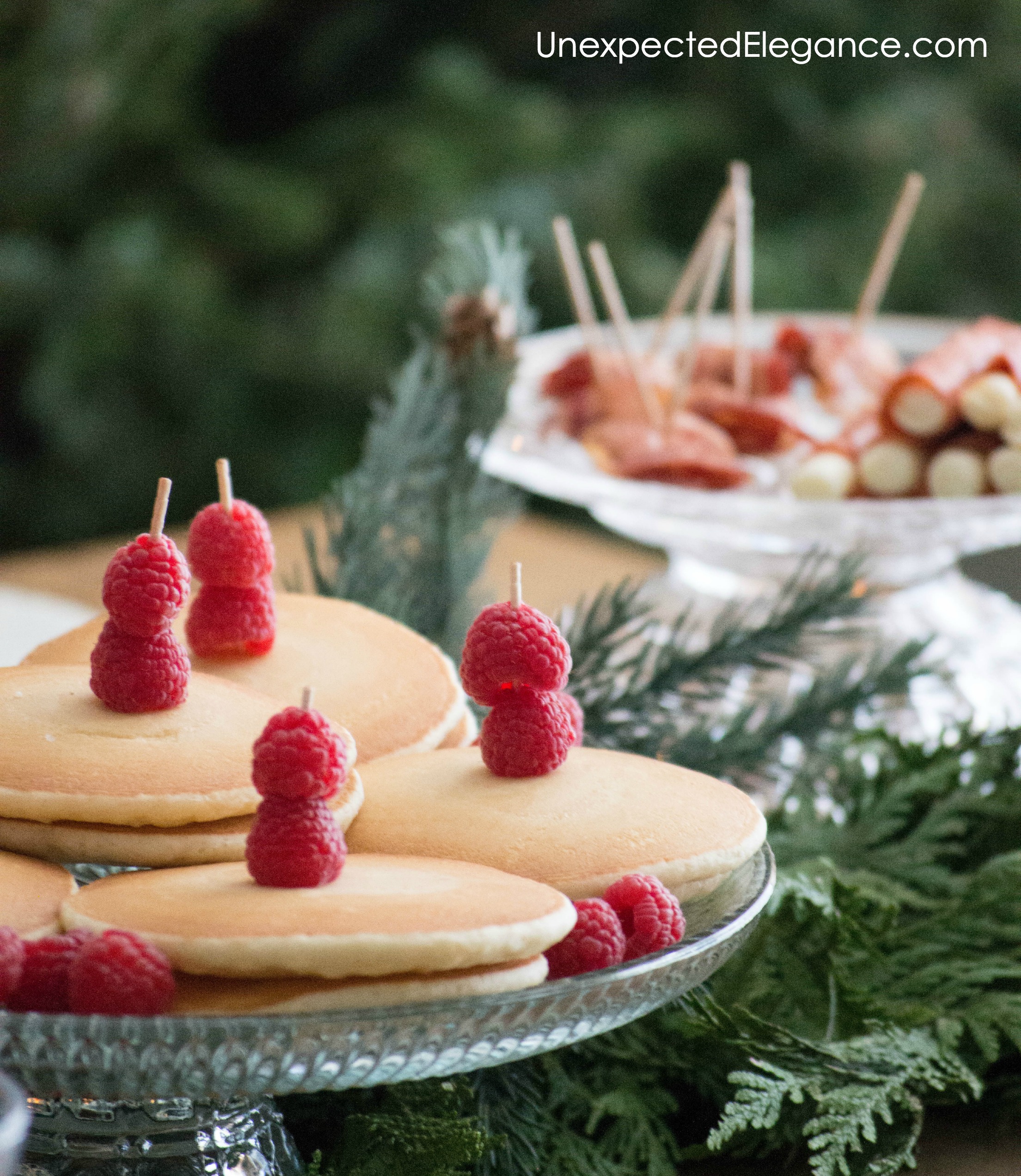 AND what is brunch without champagne, right?!?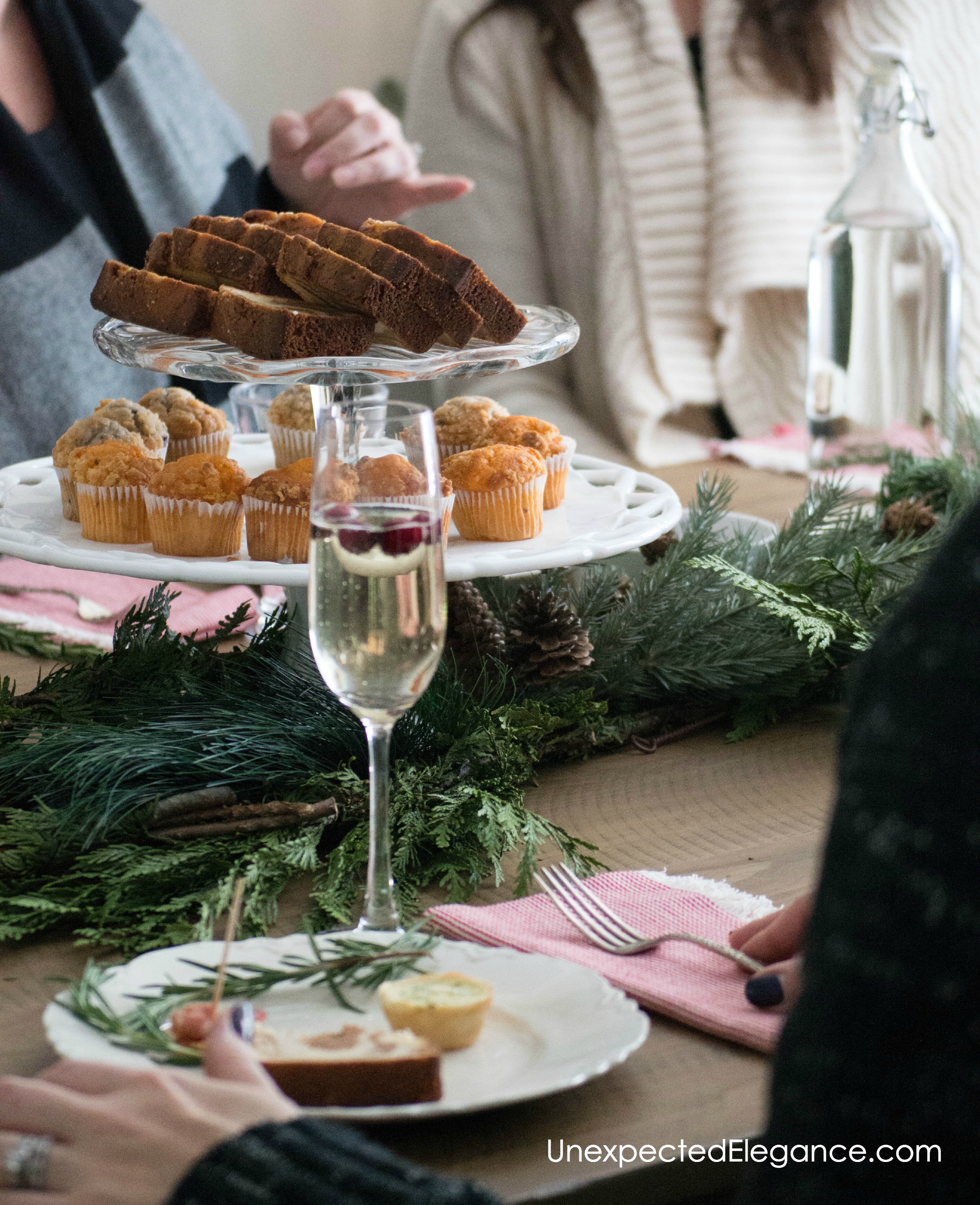 Keeping with the "SIMPLE" theme, I made Champagne cocktails.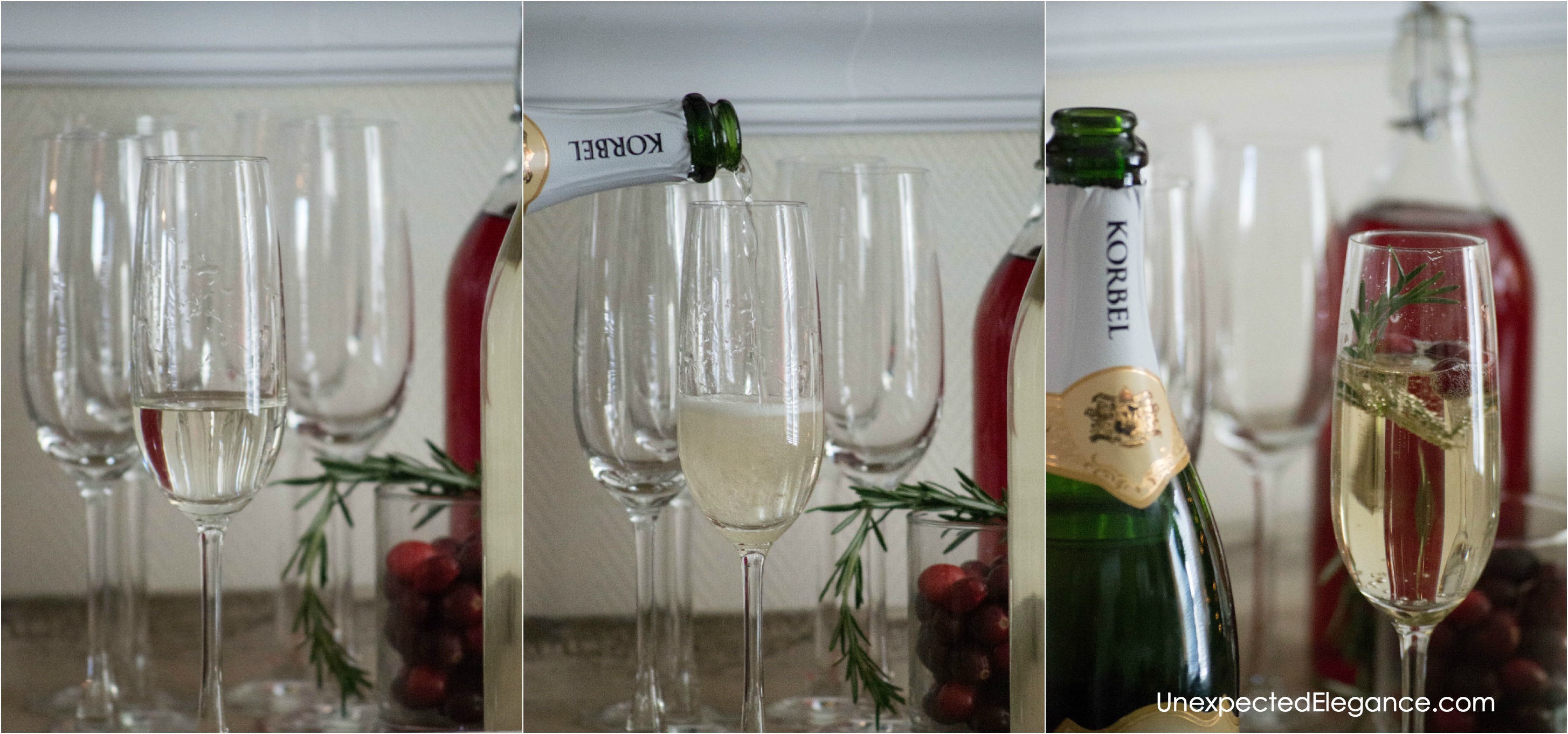 Cranberry Champagne Cocktail Recipe:
Fill 1/3 of a Champagne flute with white cranberry juice, top with Champagne and garnish with frozen cranberries.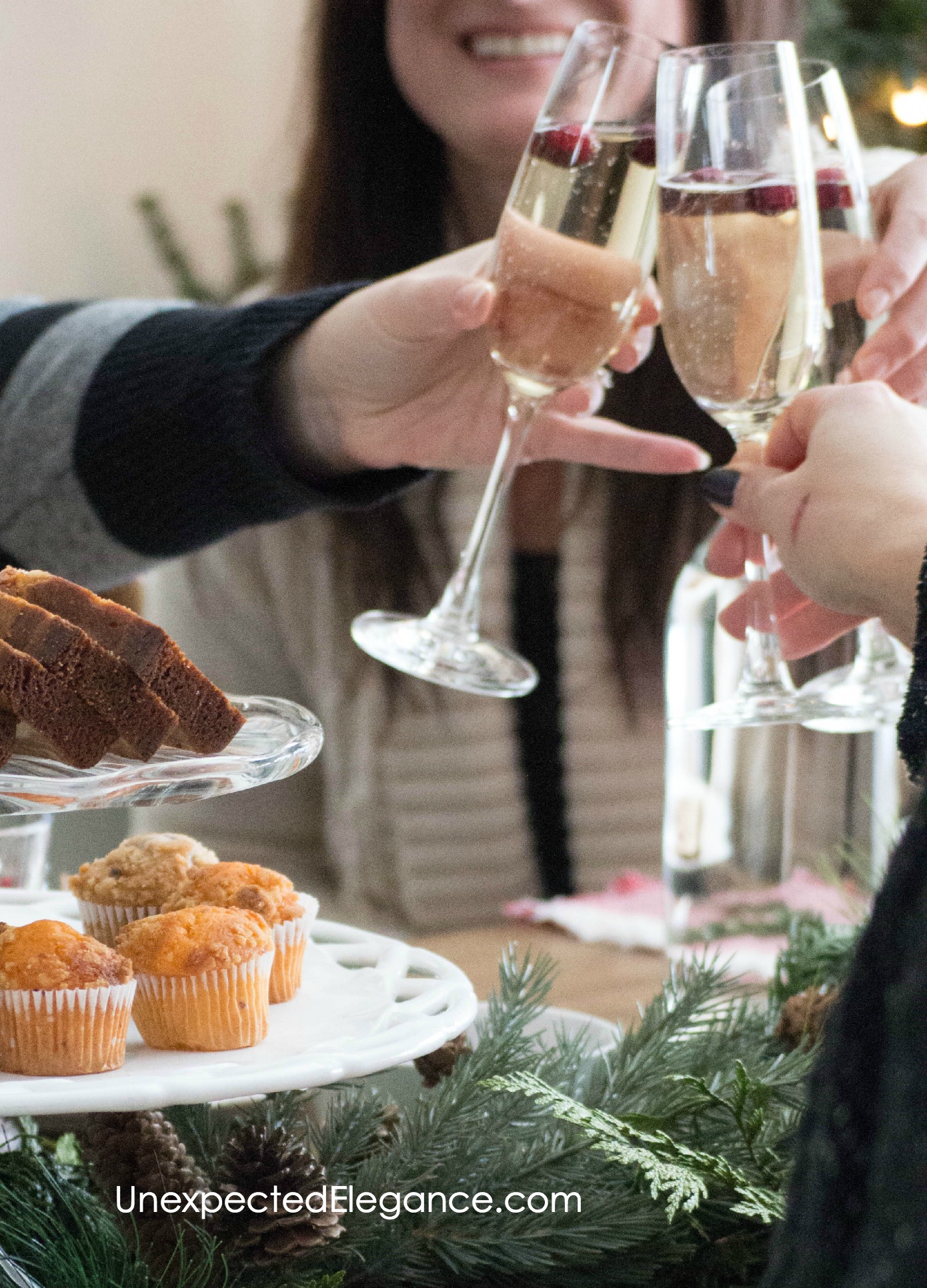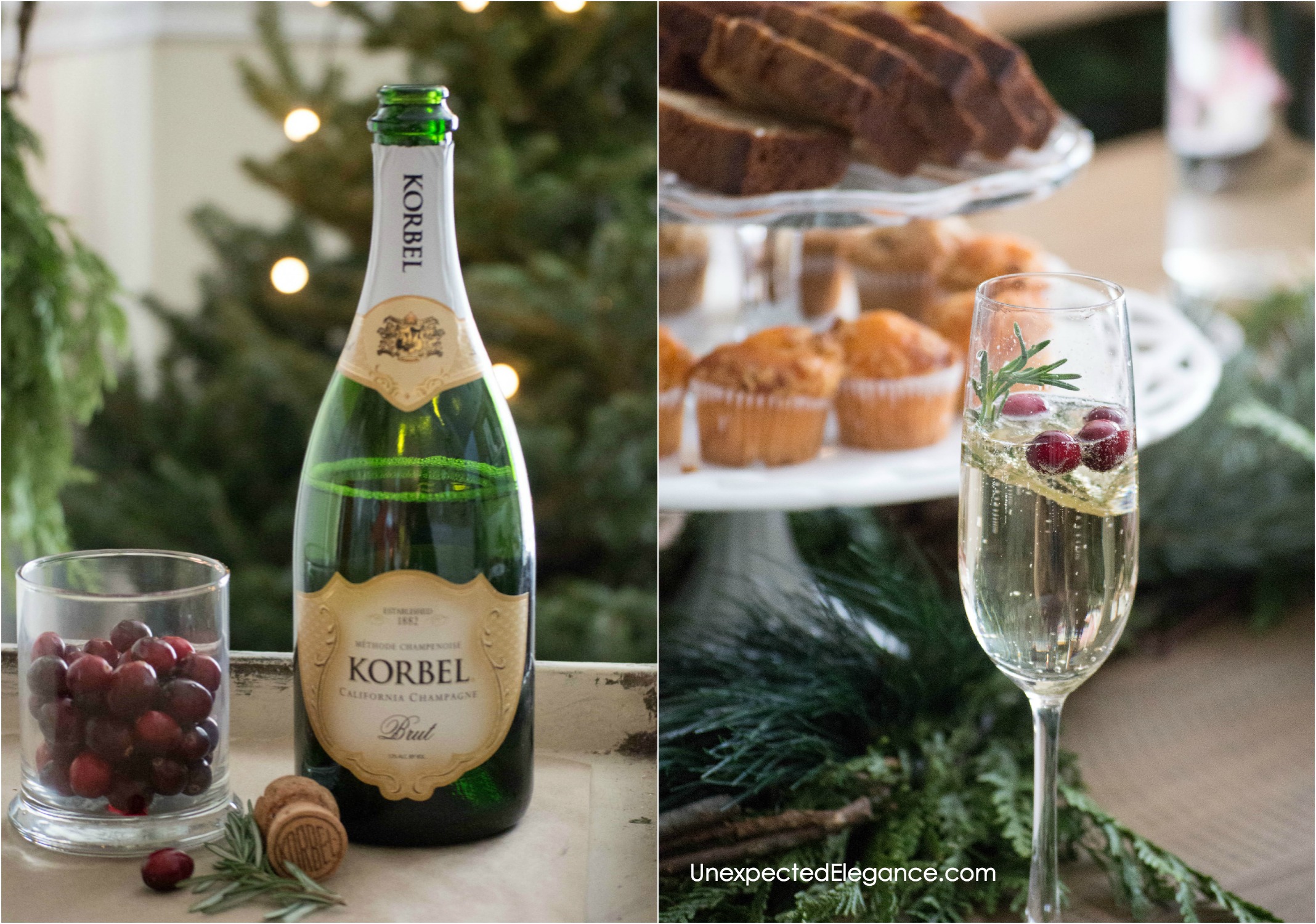 For the cocktails, I chose a Brut, but it goes great on it's on with salty or creamy cheeses.  If your guests want to just stick to champagne, try  Brut Rose or  Sweet Rose.  The Brut Rose is very versatile and pairs well with most foods.  It has a slightly sweet flavor.  The Sweet Rose is great to serve with desserts.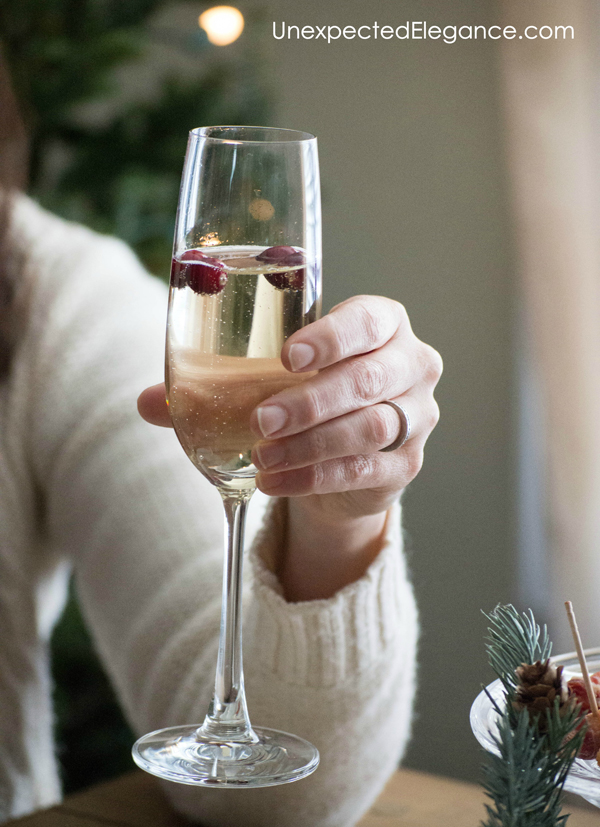 CHEERS to a great holiday season!!