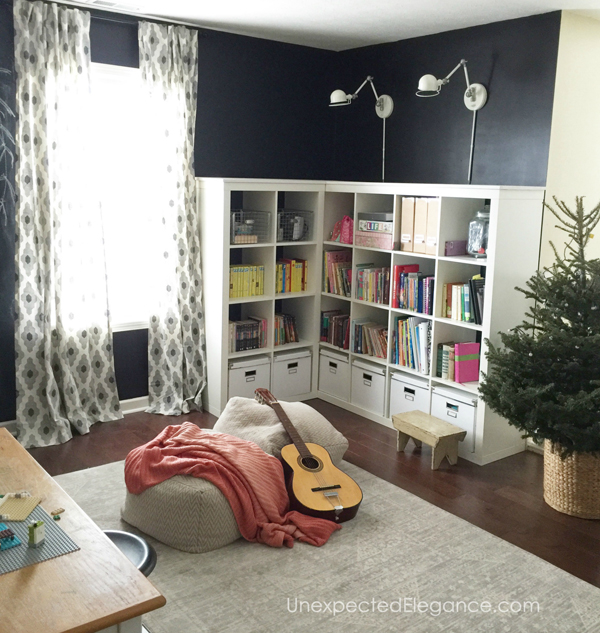 When we moved into our home, 7 years ago, we immediately replaced all the carpet upstairs.  Fortunately the downstairs had new hardwoods, so we didn't have to worry about the first floor, but with two kids (and 4 years of a dog) our loft and hallway had started to get worn.  We finally decided it was time to replace the carpet…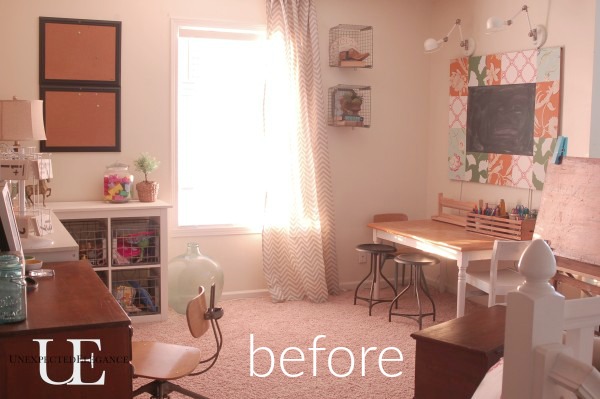 I wanted hardwood floors, but I didn't necessarily want them to match our downstairs.  Don't get me wrong, I LOVE having hardwood floors downstairs, but if I would have been able to pick them out they would have been a darker/more brown color.  The floors the previous owners had installed have a red undertone.  There is no way we will ever be replacing the floors downstairs (because of cost and the fact that they are glued to our concrete foundation!) so I had to work with what is there and find something that wasn't too far from what we already have.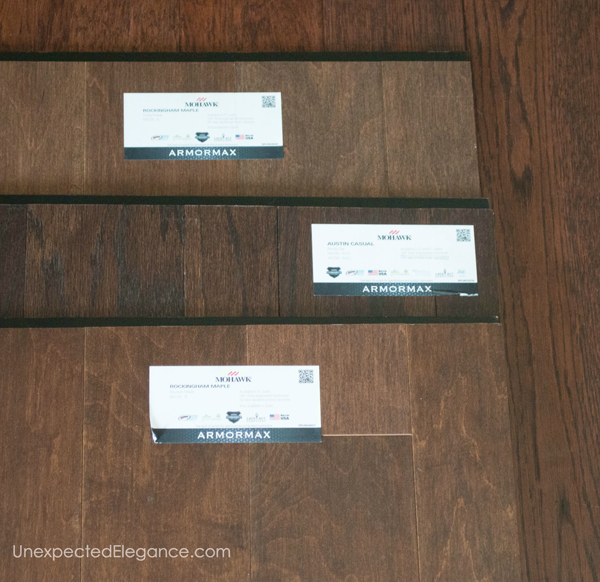 We decided to go with an engineered hardwood from Mohawk in their ArmorMax line.  These floors have a special coating that protects and keeps hardwood  looking newer, longer. ArmorMax also creates a barrier against stains, abrasions and everyday wear.  It's up to five times more resistant to wear than similar finishes and has a 50-year wear limited warranty on hardwood and lifetime limited warranty on laminate.
I brought home several large samples and compared it to my existing floor.  I wanted it close in color so that it didn't stick out as a different floor.  Since the new floor could be seen from upstairs, I also tried it out there as well.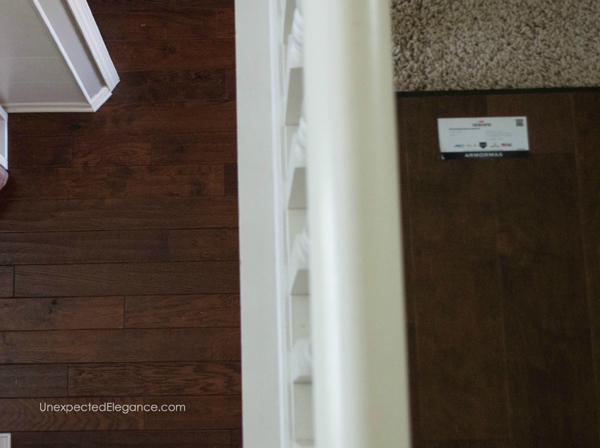 We ended up going with the Rockingham Maple in Bourbon Maple.  We had the floors installed but we saved some money by ripping out the old carpet ourselves.  The kids helped and it took us less than two hours to get the floors completely prepped.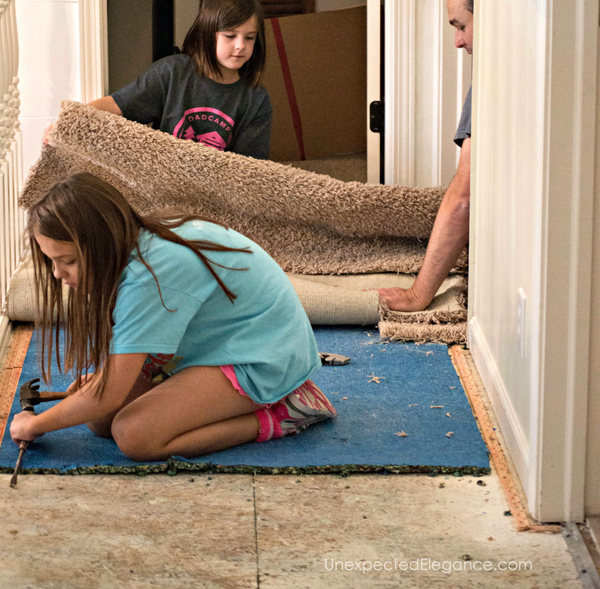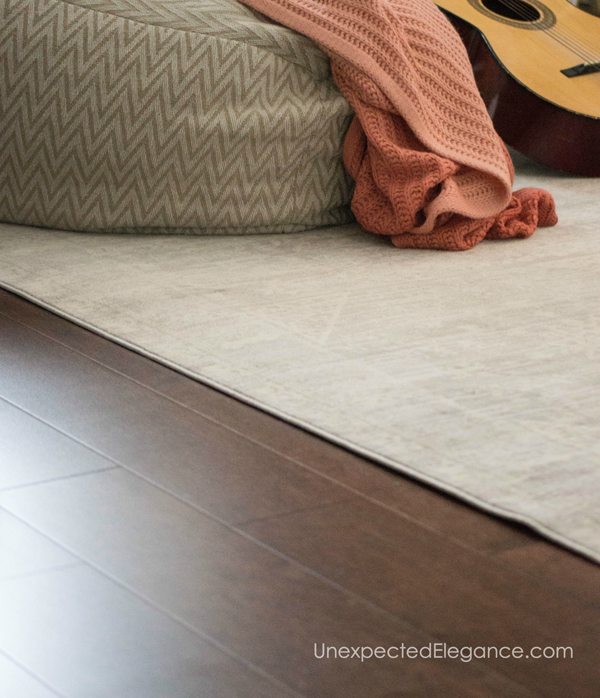 This area of the house is where the kids do crafts, play and hangout…so it needed to have flooring that could take some wear and tear.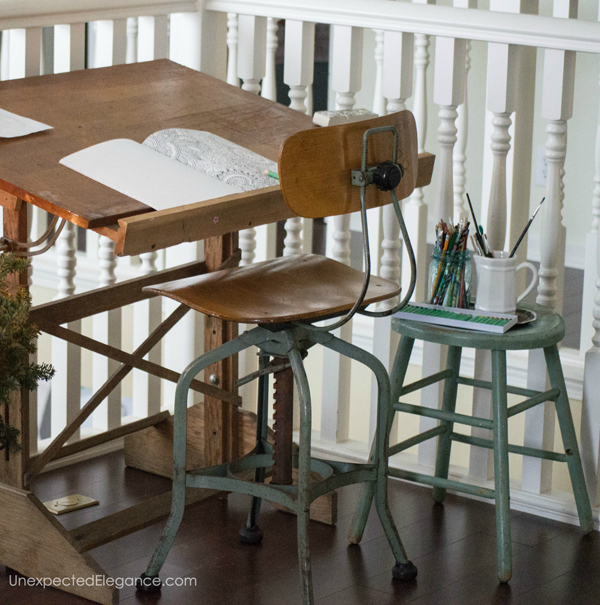 I found an inexpensive rug and ordered a rug pad to help soften the space.  My suggestion for buying a pad:  make sure to has a no-slip backing…especially if you are going to have kids playing on it! 😉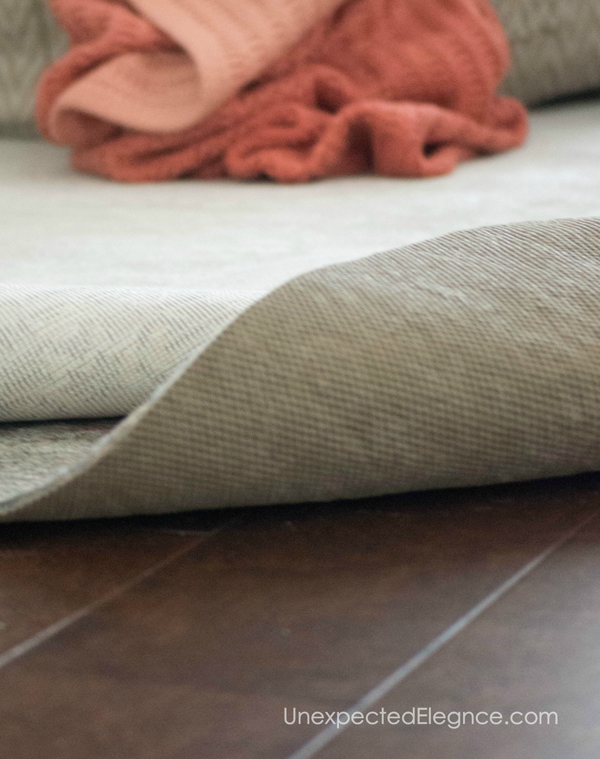 So if you are thinking about replacing your floors, you might want to consider a few things:
 How will the space be used?   What activities happen in the space?  Is the room/rooms used for multiple things and how will the flooring effect them?
What is your style?   Think about which floor textures you and your family prefer.  Also take into account your decor and current flooring in other areas of your home.
How much care and maintenance are you willing to put into the floor?  
Budget.  This is an obvious one, but there are so many price points that if you do some research you might be able to find just what you want within your budget.  Don't forget to include transition pieces, underlayment/padding, removal of old flooring and installation into your estimate.  You might decide to do some of the manual labor yourself to save money.
Try out samples in your home.  Colors can change with different lighting.  Bring home a larger sample to get a better feel for how it will look, but also ask for a smaller sample you can keep.  Run your own test for durability and see if they meet your standards for things like stain resistance, denting and scratching. Drop things on them and and check the results.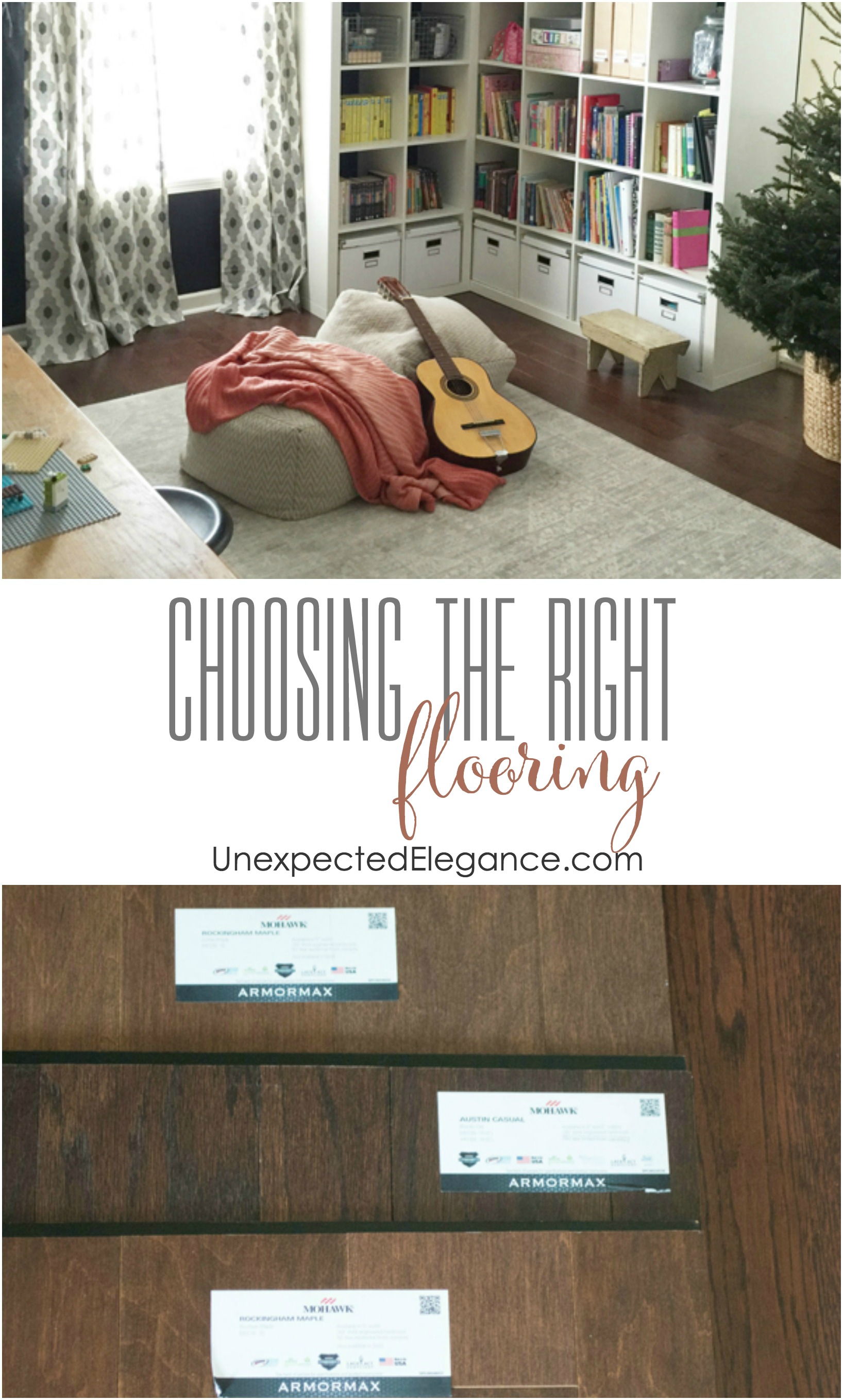 If you are on the market for new floors, you can get a coupon for 10% off from Mohawk until the end of the year HERE.
To see the full room makeover, check out the post HERE.
I received compensation in the form of product for this post. I take pride in reviewing only products that fit my brand, will be beneficial to my readers, and that I use personally.