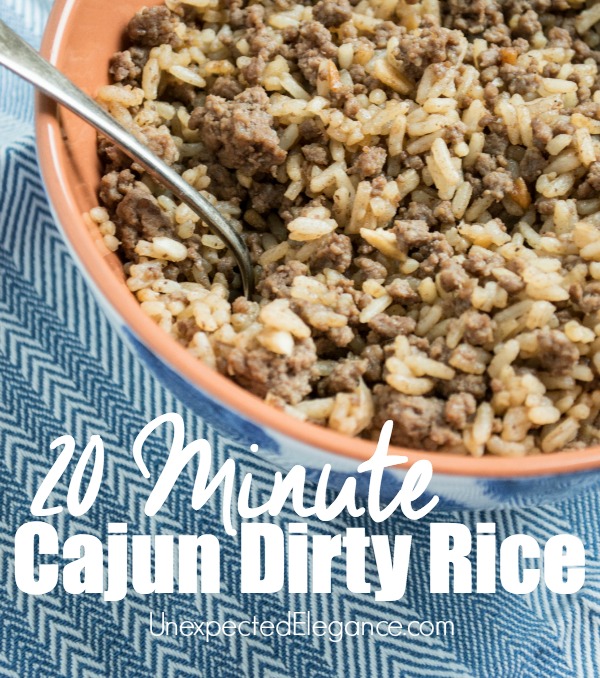 Overwhelmed with the idea of coming up with quick and easy recipe ideas this holiday season? I have a great recipe that's is super easy and can be a side dish or main course!
I grew up in Southeast Texas and both my grandmothers grew up in Louisiana eating traditional Cajun food and speak Cajun French, which means every holiday we have either gumbo, boudin balls, or dirty rice.  They cook with a lot of love and spice (most dishes are "HOT").  Throughout the years I have learned to cook some of their dishes but it wasn't until recently I learned to make dirty rice.  We have dirty rice at most holidays for my dad's side of the family. We generally eat it as a side, but my family has started having it as a full meal.
I modified my grandmother's version a tad to make it a quick meal and it's pretty darn close to the original (at least from my memory).
20 Minute Cajun Dirty Rice
Ingredients:  1 1/2 cups of Minute® White Rice, 1 lb. of ground beef, 1 packet of onion soup mix, 1/2 tsp. of vegetable oil, 2 Tbs. of soy sauce, 2 Tbs. of dark corn syrup, garlic powder and pepper to taste.
1.  Start by crushing the onion soup mix with your hands to break it up.  Then add the soup mix and rice to a large, microwave save  bowl.  Stir it together well, then add 1 1/2 cups of water.  Microwave for 6 minutes covered.  Just let this sit in the microwave after it's finished cooking until you are ready for it.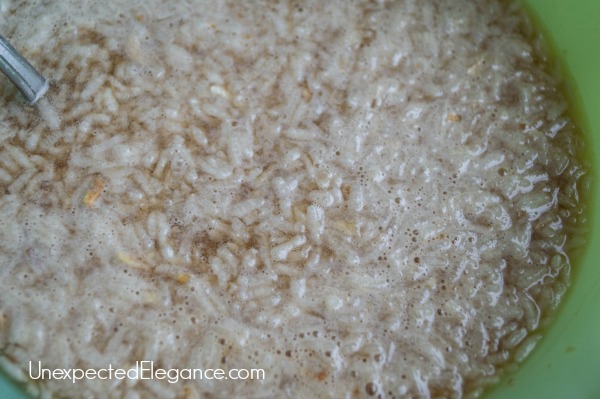 2.  Start browning the ground meat and season with garlic powder and pepper.  I generally use about a tsp. of each. While it's cooking, heat the oil, soy sauce and dark corn syrup in a small pan.  It should start to boil within a minute and it's ready.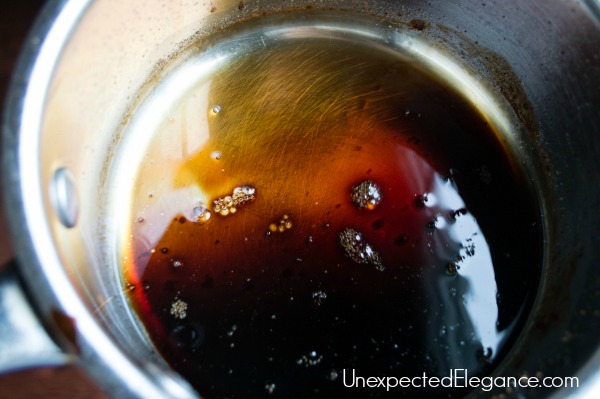 3.  Once the meat is cooked, add the soy sauce mixture.  The meat should be dark brown.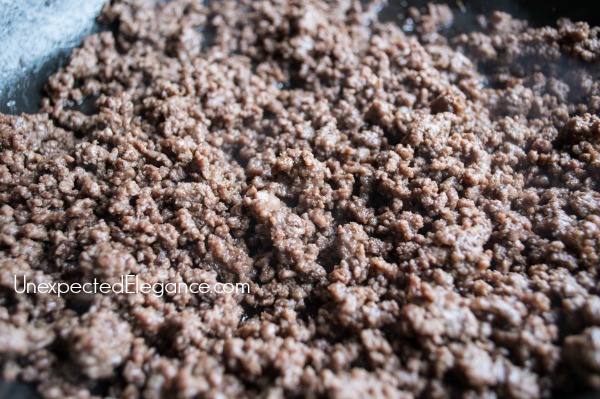 4.  Finally, remove the rice from the microwave and "fluff" with a fork.  Add the rice to the meat and mix well.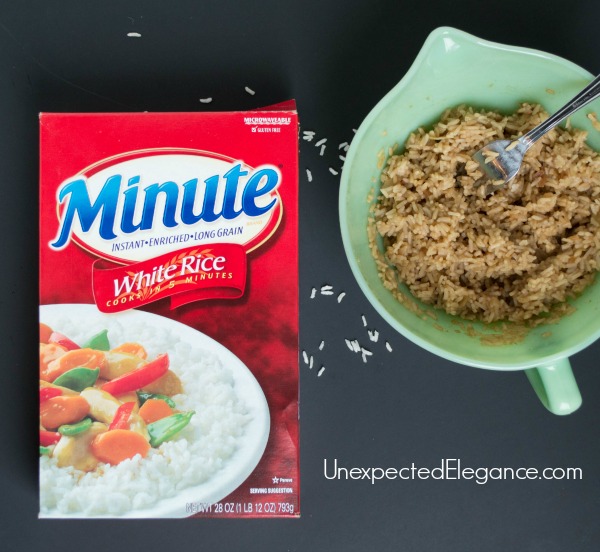 That's it!  This quick dish can be eaten as a side or main meal.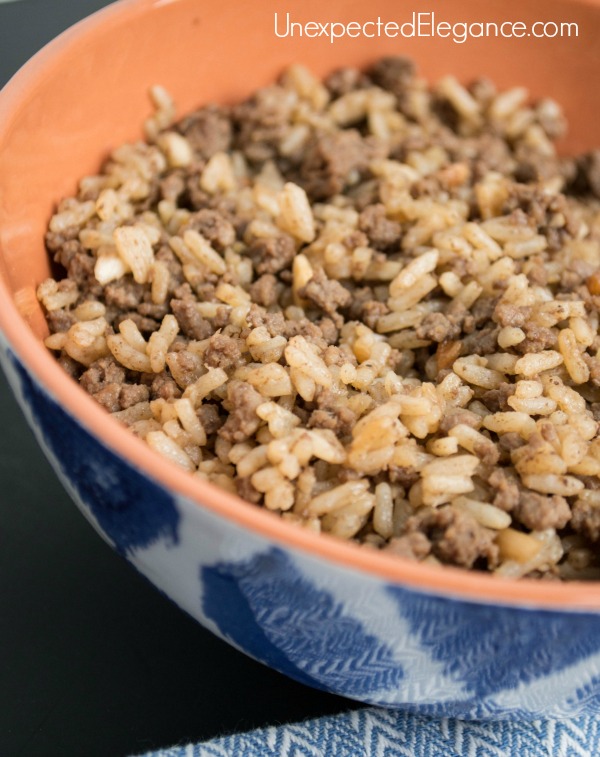 The holiday season is often a busy time, so simplify your meals.  I know there are nights that I just want something on the table FAST.  This recipe is quick and easy to prepare and is a great pantry staple.