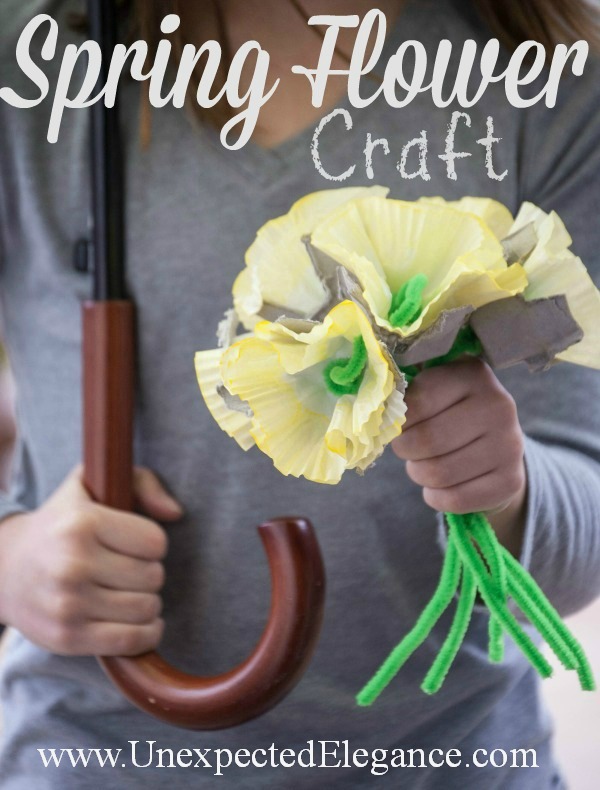 I have elementary age girls, which means we do a lot of "crafting" in our house!  We  They like to come up with ways to use "trash" in their crafts.  (And by trash I mean leftover cereal boxes and junk mail!)  For our purposes today we will call it recycling, because TECHNICALLY that's what it is! 😉
So, I  surprised them and come up with a recycling craft of my own, a spring flower craft.  They loved it so much that I thought some of you would enjoy making this with your kids.   It would also be  a GREAT craft to do for a pre-school or kindergarten class to teach them about the different parts of a flower.
The supplies you need are:  cardboard egg carton (not Styrofoam),  paper cupcake liners, green pipe cleaners, scissors, (optional:  food coloring)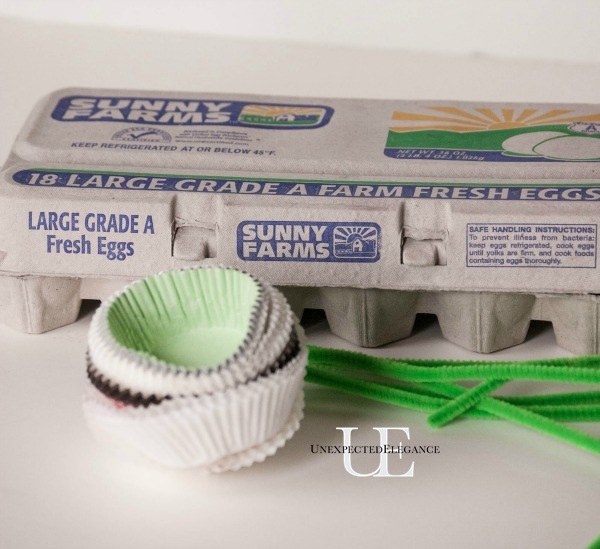 Cut out the individual egg separators from the carton and poke a hole through the center.  You will also need to poke holes through the center of the cupcake liners.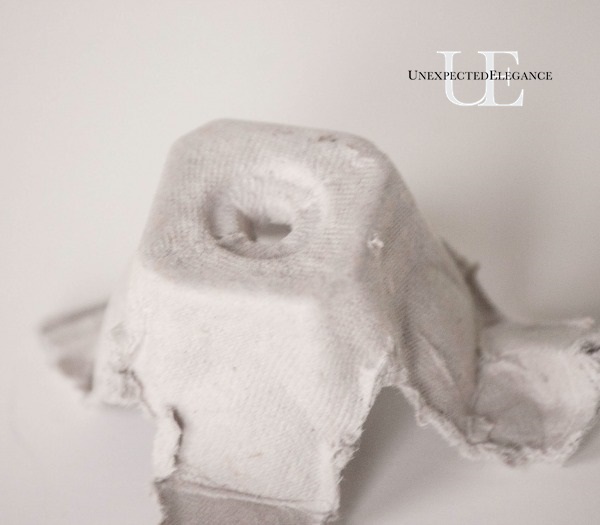 Put 2-3 cupcake liners in the center of the egg carton and thread the pipe cleaner through.   Leave a small amount sticking up through the center of the "petals" and tie a knot on both sides of the carton.  See the picture below.
If you are doing this with young kids in a classroom setting, I suggest to have all the holes punched and one knot made on each pipe cleaner.    You can have the kids assemble the flowers and help them tie the last knot.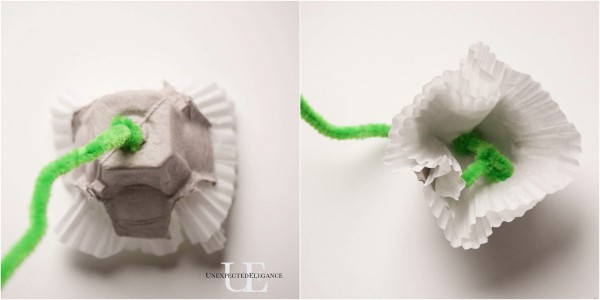 If you use colored cupcake liners, then you are done and can skip this next step.  However, I think dying the liners gives you a really cool effect!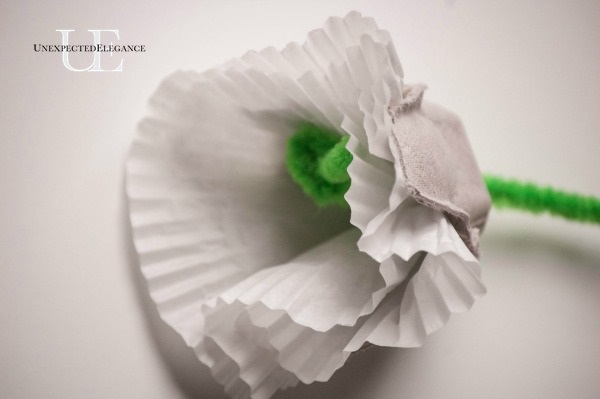 To dye the "petals" you will need a small dish with a little bit of water and food coloring.  Dip the edges into the dye and then let them dry.  As they dry the dye slowly moves down creating a cool effect.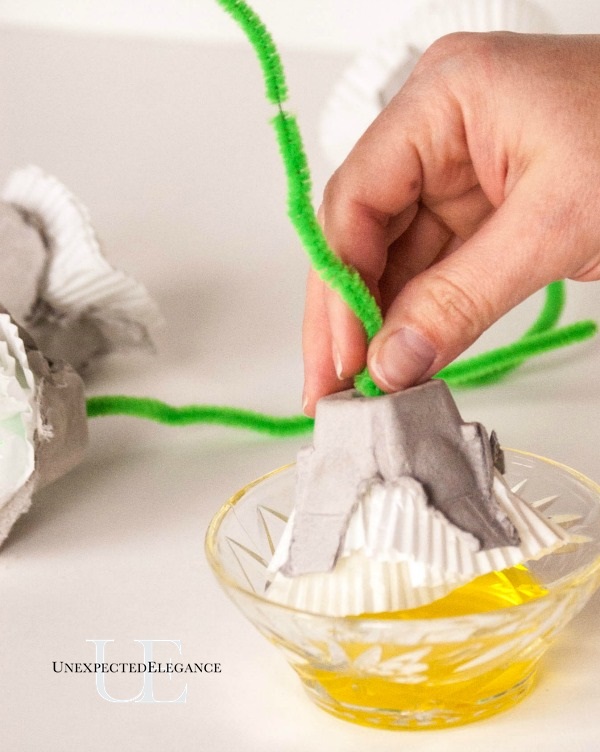 This would also make a GREAT Mother's Day craft for a pre-school class!  Have the kids make a small bunch and tie it together with a note that reads:
"GREAT Moms grow GREAT kids!"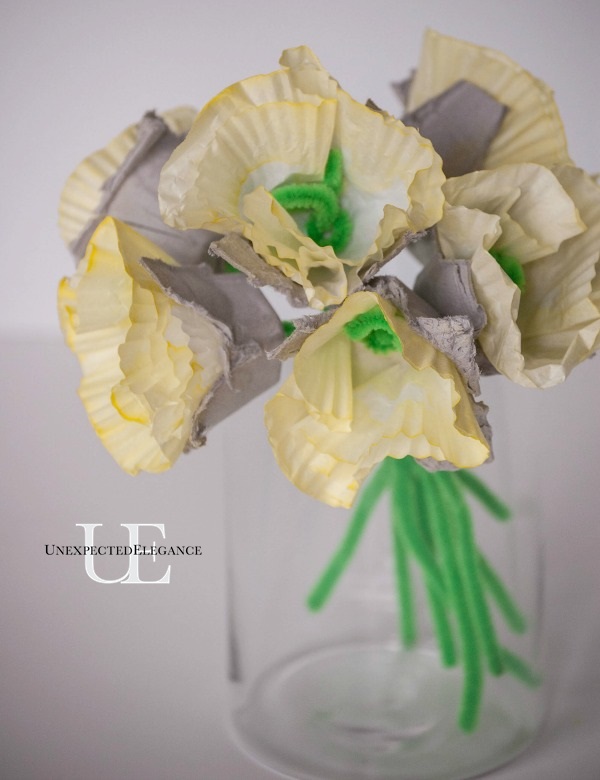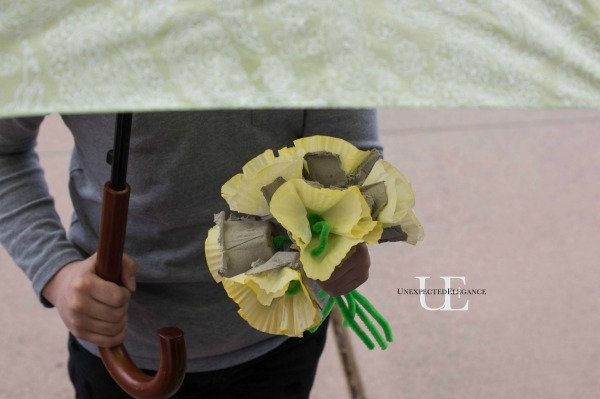 Happy SPRING and fun crafting!!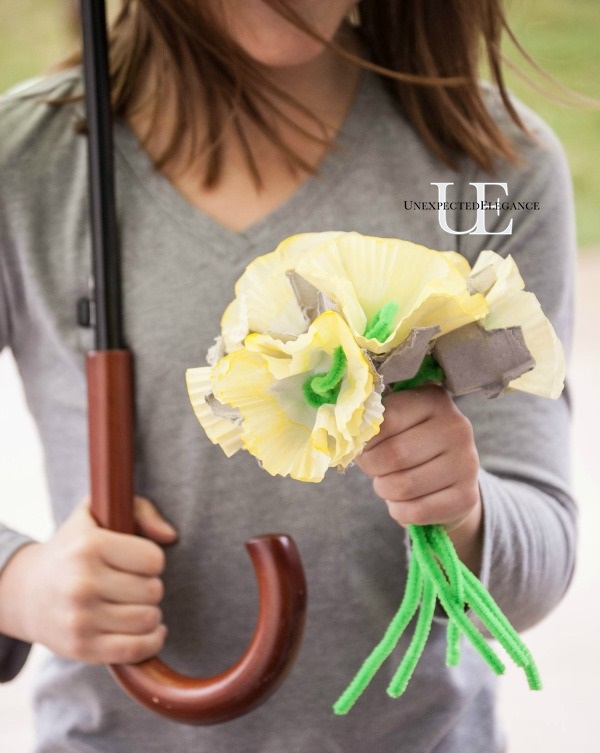 I'm joining the party at Living Well Spending Less:  Thrifty Thursday!