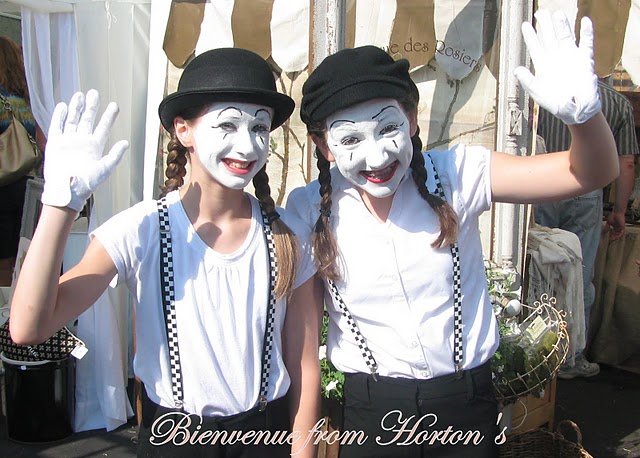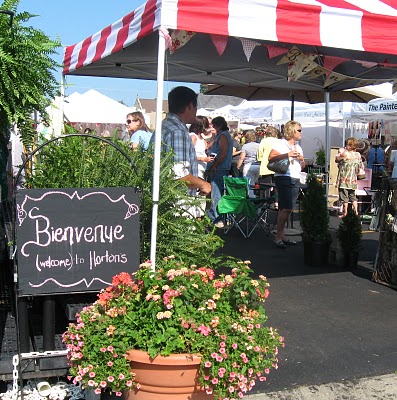 Let me just say, "IT WAS FUN!"   Not only was it successful but I got to meet some amazing people and fellow bloggers!
Jim & Karen Horton own the hardware store and I can not say enough nice things about them!  They are the kindest people you will ever meet.  Their shop is amazing!  You can find out more about their store and upcoming events at their blog
:Â 
Horton's of Tipton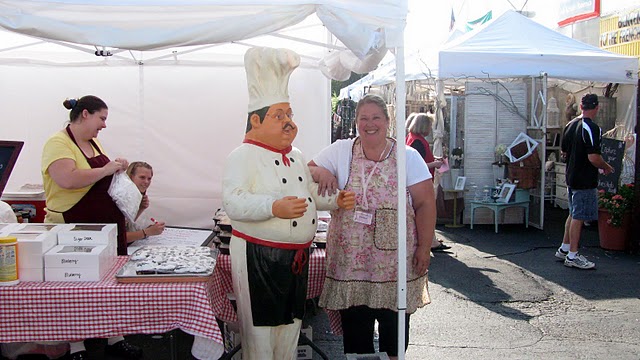 Karen Horton Donna Reyne is the Creative Director at Horton's and helped put the whole thing together.  She did a fabulous job and kept things running smooth!  (By the way, there were over 1800 people who attended this year!)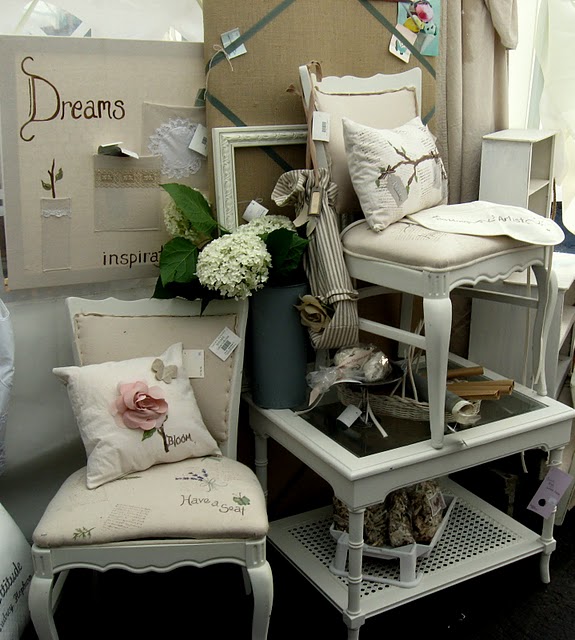 Donna 's Booth.  Check her out at 
D Reyne's
Here are some of the other AMAZING vendors and artisians:
Alee at
Damask Designs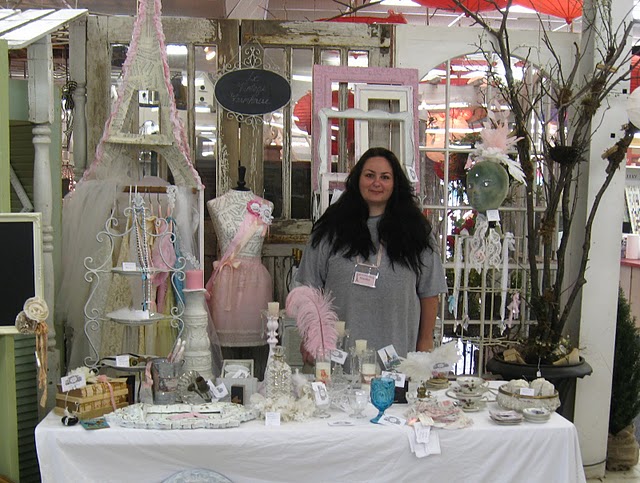 Nicki at The Vintage Farmhouse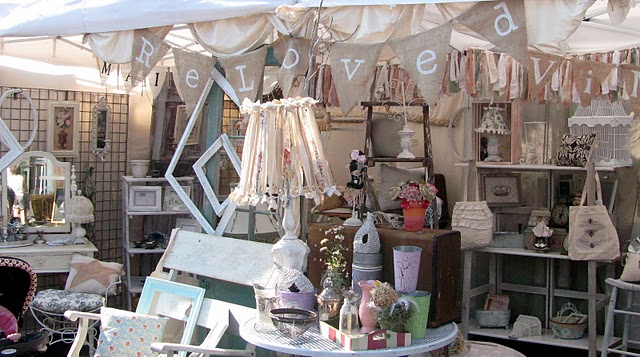 Jackie at
Shambora Studios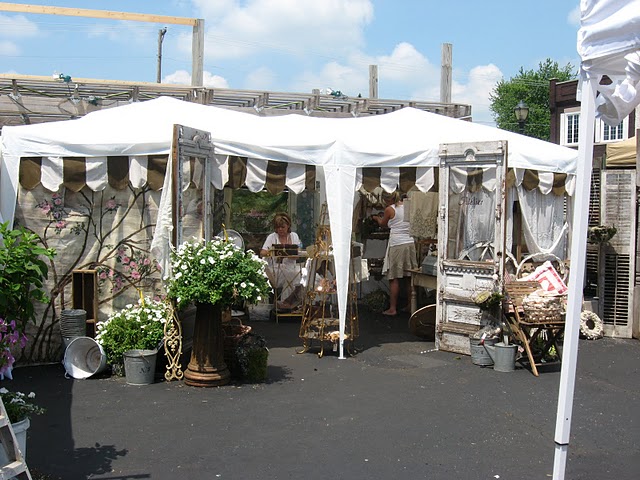 Rebecca at
A Re-Purposed Life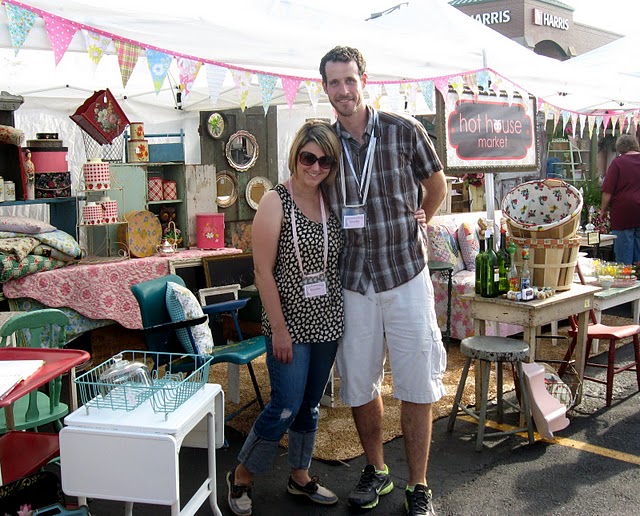 Carrie & Doug at
Hot House Market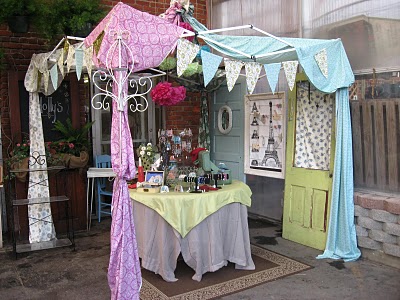 Holly Horton's Booth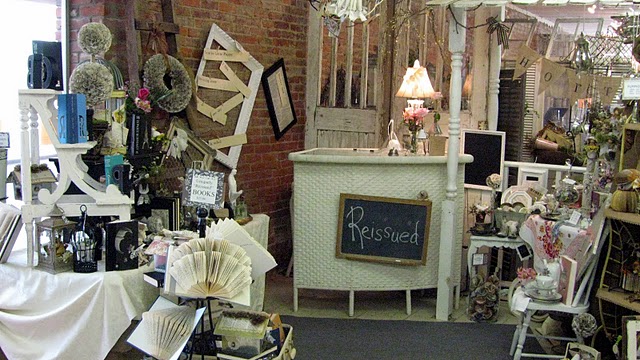 Our neighbors Reissued.
And here's one of the only pictures of our booth!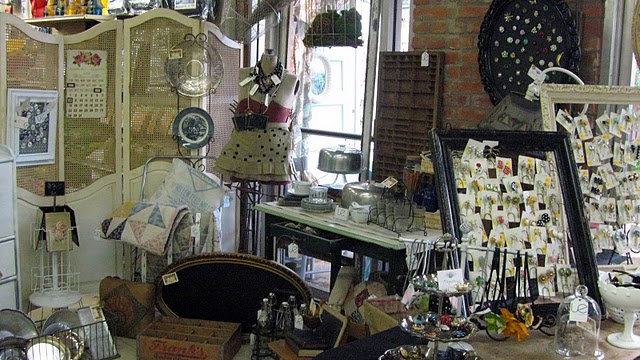 I shared a space with a friend, Heather from Almost Gemini.
And met some amazing people who follow my blog….
Patti from The Shabby Chick
Erin  from Where Beauty Meets Function
There were a few other people I met, but unfortunately I can not remember their names.  (There was someone who came early on Friday to buy my burlap basket I made on Thurs….I wish I could remember her name!)  I was a little overwhelmed on Friday!  🙂
And I made some new blogging friends:
Rachel from A Cupcake for Moose
Sue from Sullivan and Murphy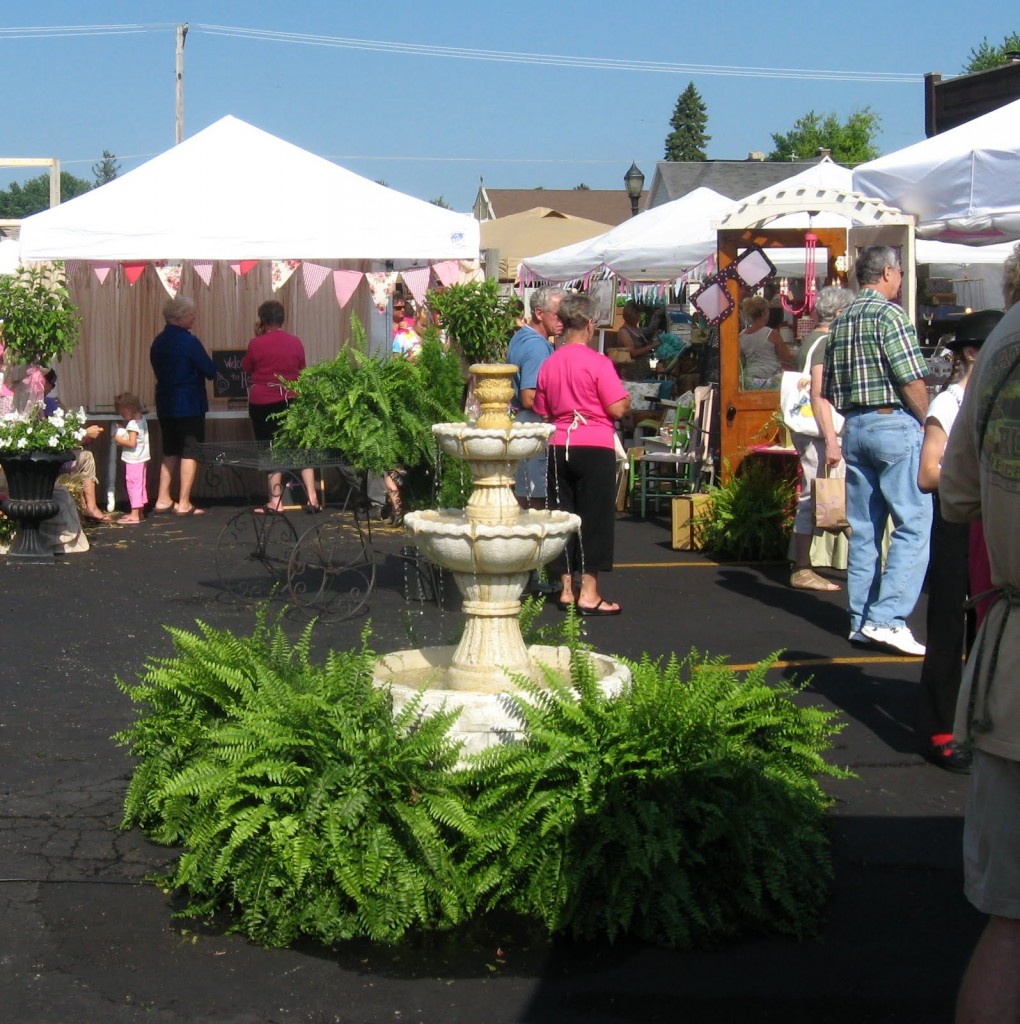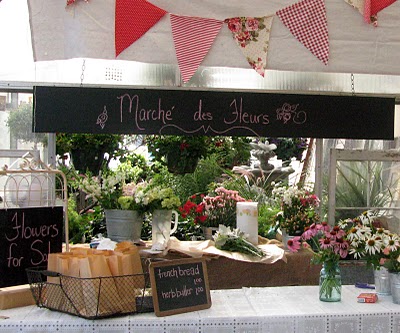 It was a great time…Hope you can make it next year!
Au revoir!
~Angela