I am finally finding the time to start some of the projects on my to-do list. I have been in catch-up mode since Monday, but I am finally feeling like I can breathe a little. I have also started two new/old  projects.
The first one began when I came home two nights ago and my husband had re-arranged our bedroom. He told me was going to do it, but I didn't actually expected it to happen that evening.  NOW I'm on a mission to re-work the decor. Nothing like a kick in the rear to get me started on something I have been procrasting on!
The next project was something I had started weeks ago…our second deck. Yesterday I FINALLY finished staining it! We have so much left to do in the backyard, and I will get some pictures up soon of at least the decks.
Finally….I got to do some canning! Last year I posted about our summer ritual, but unfortunately this year I will not make it to Pennsylvania to help out. So I went to Meijer and bought all my ingredients (not quite the same as a farmers market!).
(In my opinion this the BEST relish!)
I didn't follow it perfectly, more like a half recipe.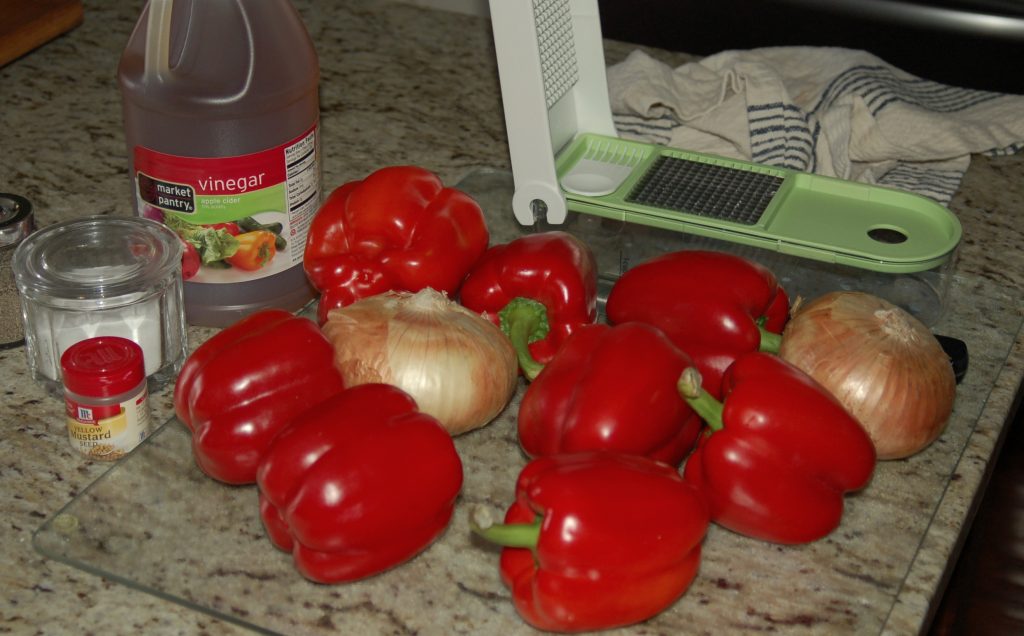 And if you do any kind of chopping and don't have one of these…GET ONE! It will make your life SO much easier.
I love how the house smells while this is cooking.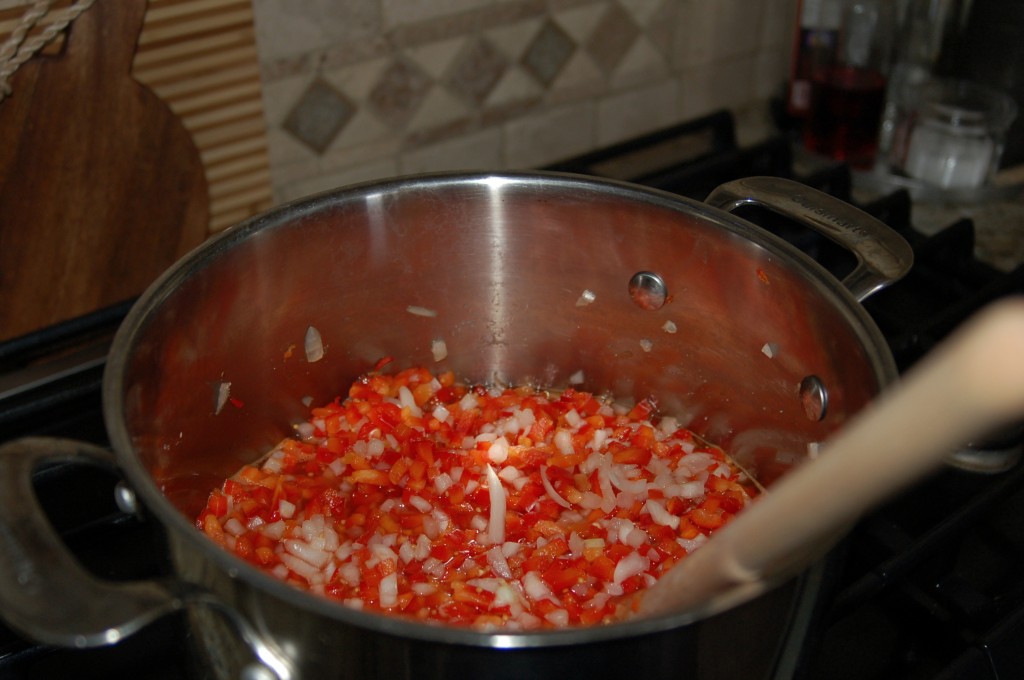 And the fruits of my labor.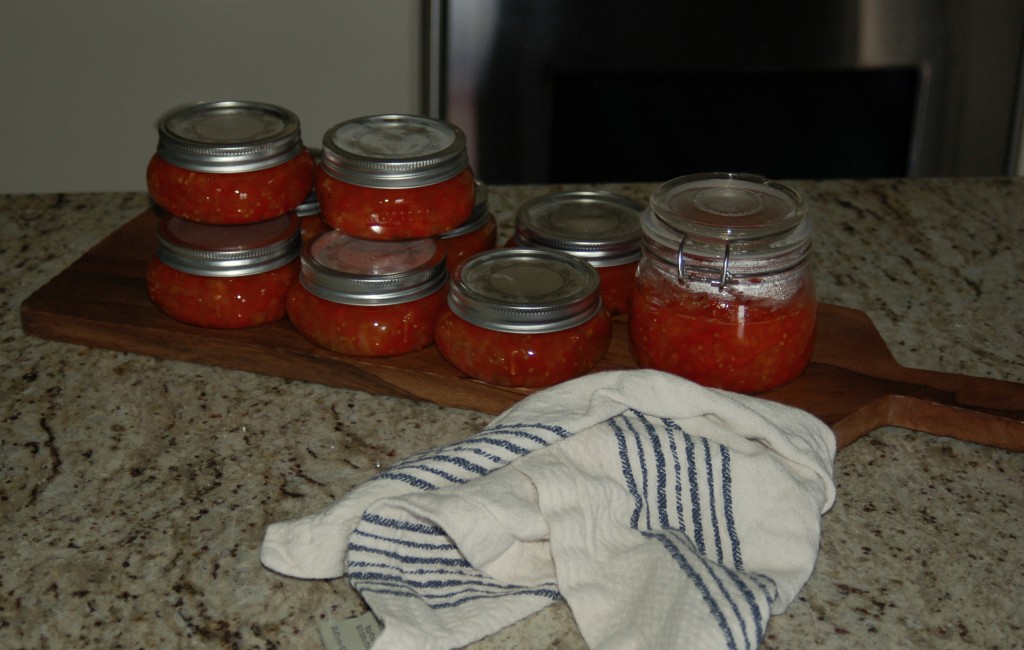 Yesterday was a long, but productive day. I will admit I woke up a little sore this morning. I am going to do some work this weekend and hopefully have lots of FINISHED pictures to share with you on Monday.
Have a BLESSED weekend!
~Angela