If I have ever given you the impression that I have it all together, then I am truly sorry! Â That is a very false impression! Â My close friends and family, know the truth.
Today this is what my office looks like (or as Scott calls it, "junk room") Â And in full disclosure, this is pretty clean. Â I know, yiKes!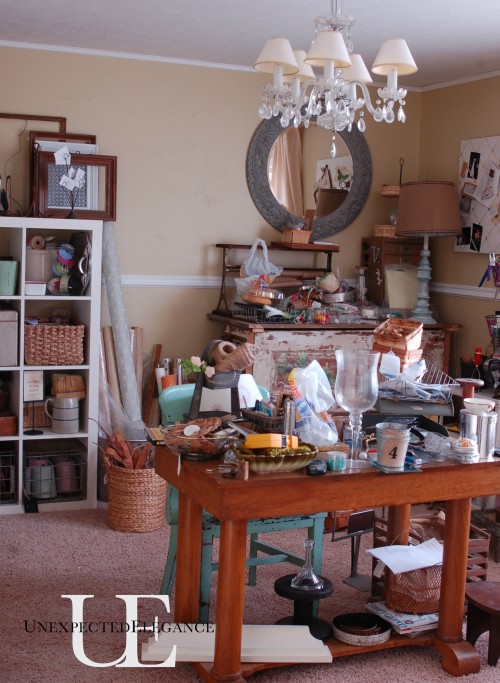 I have been "working" on this room for probably over a year now. Â I haven't had a lot of time to spend on it, but the past few weeks I have made some progress.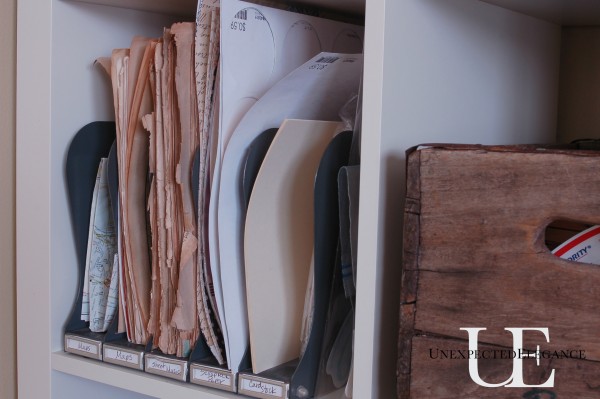 I have been taking my time to organize everything into categories and find places where I will know exactly what I have.  This space needs to function as an office, craft room, inventory storage, and studio.  It is a pretty large room, so that has been one of my struggles…layout.  I need this room to function for so many purposes, and now  I need it done A.S.A.P.  My busy season is coming up and I need to be able to work in here!  It is taking FOREVER but I'm FINALLY feeling like I'm making significant progress.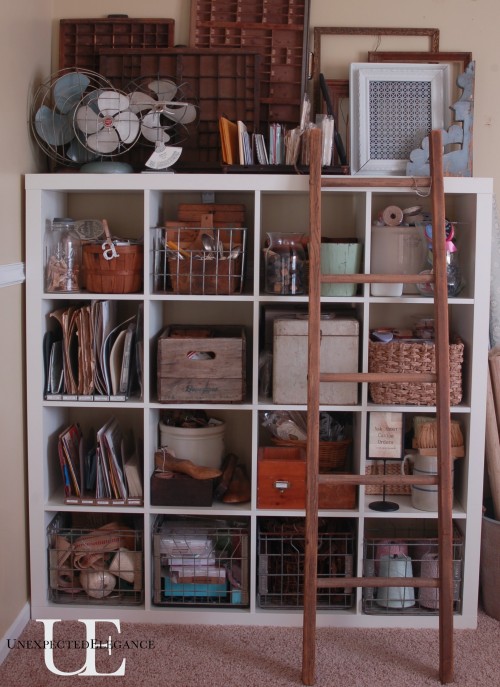 My milk glass collection was taking up so space, so I added a shelf above the door that extends the length of the room.  It gets all of it in one place so I can see what I have and it looks more like a display than a storage solution! 🙂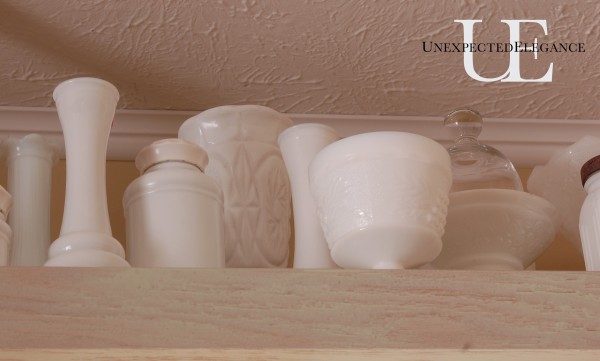 Don't get me wrong, there are some really organized areas but there are also still some disasters!  My desk is going to take a while!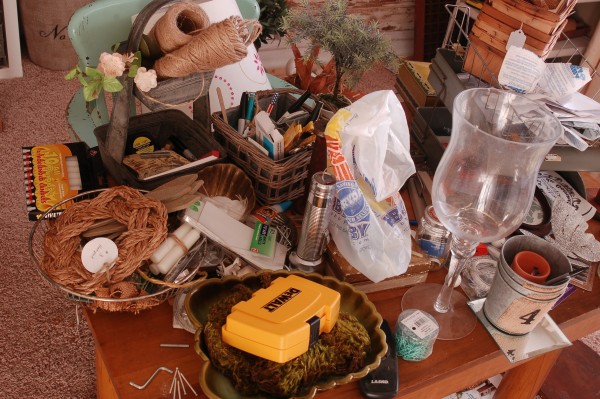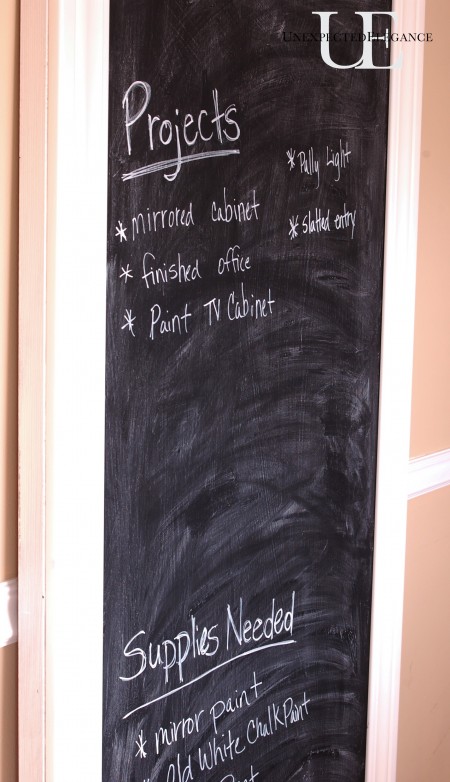 I have also been working on a few projects for this room.  Scott walked in the other day and said, "YOU ARE DECORATING!"  Well, I thought he would expect it by now!  Doesn't he know a space to need to be functional AND pretty!?!
Can you tell what this last picture is? It's a piece I got off of Craigslist, and I can't wait to show you how it turned out! Â You'll have to be patient because the whole room needs to be finished first. 😉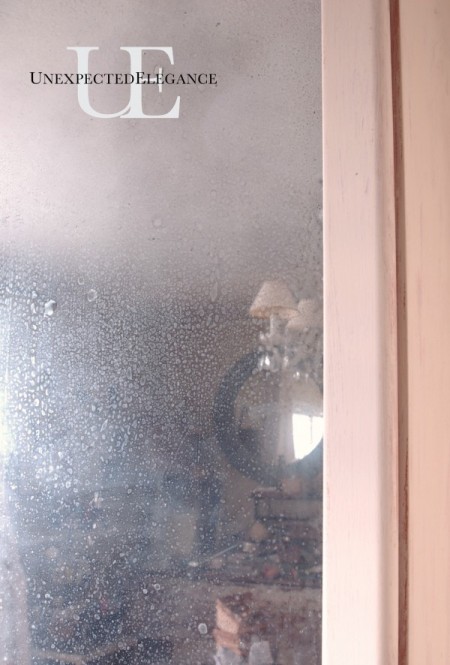 Happy Monday, friends!
~Angela