I woke up this morning to a two hour delay and this…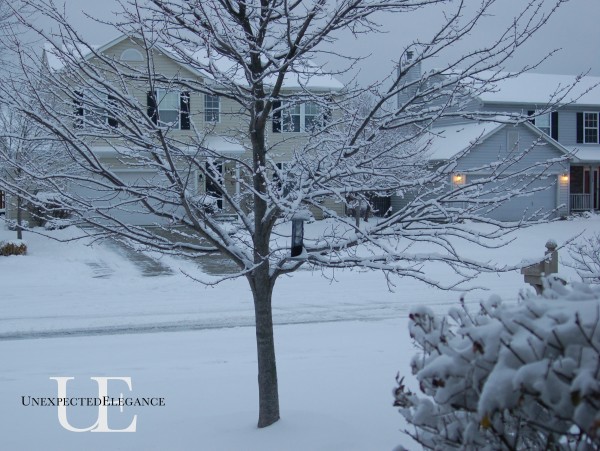 Pretty, right!?  If you live in a colder climate this is a normal occurrence in March.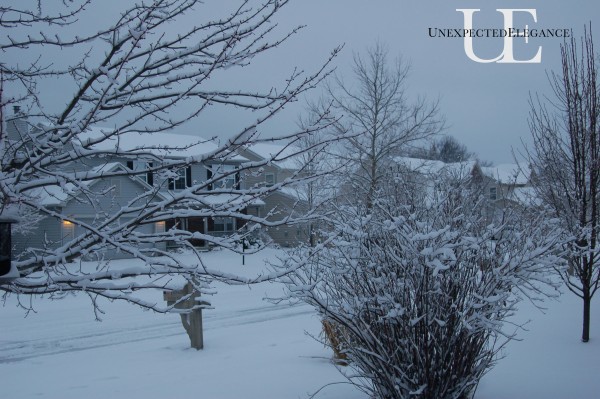 As pretty as it is, I was REALLY bummed to see that the "weather people" had accurately predicted it.
Until I look out the back door…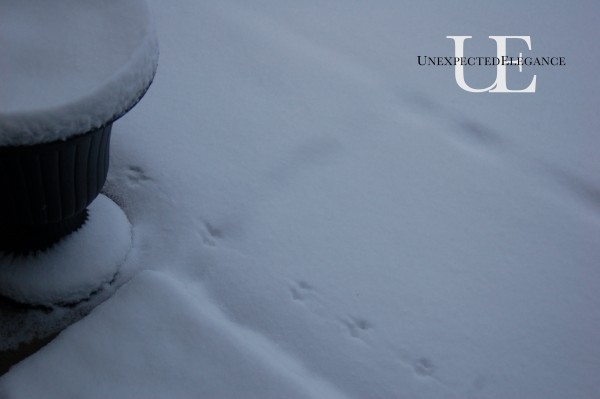 And saw the bunny tracks.  Just a little reminder that Spring is just a little closer.
(AND maybe, just maybe, this is the last snow of the season!  A girl can dream!)
~Angela