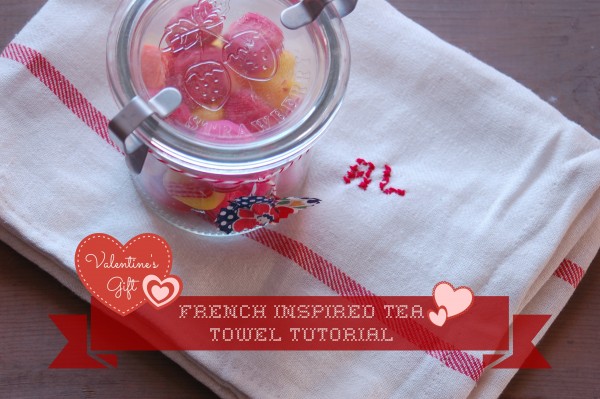 If you've read my blog for any length of time, then you know I tend to be drawn to French Country decor.  If you are in that same boat, then you probably ooh and ahh over old French linens, which can be pricey.  So I thought I would incorporate my love of linens and love for my friends together for this Valentine's gift set.
I got some very inexpensive tea towels from Ikea.  (I use these on a regular basis and they are great!)  If you don't live close to an Ikea, you can also get similar ones at Joann Fabric. I found them in the cross stitching section.
Use an embroidery hoop and pull the fabric tight.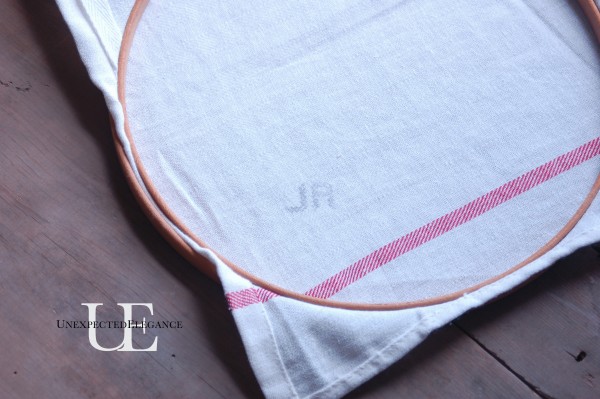 Let me clarify that I've NEVER cross stitched in my life, but I thought "how hard can it be?" (Good thing I was only doing two letters!)  I found a free font that was similar to a cross stitch.  All the cross stitch lettering  you had to pay for.  I'm definitely cheap like that!  Here's the link for the font.  I didn't flip the letters because I wanted the ink to be on the back side of the towel, but if you want to work from the front of the towel you will need to flip the letters.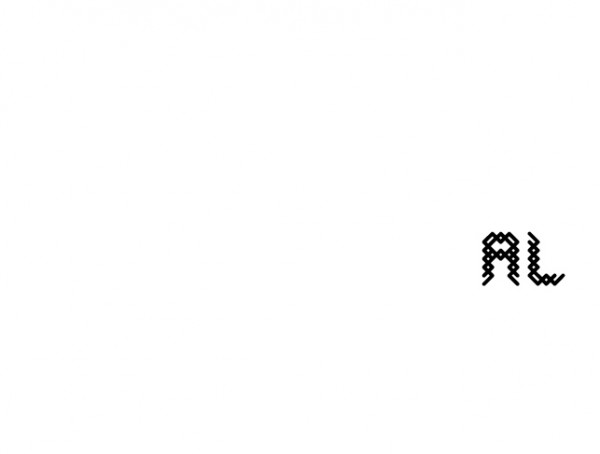 To transfer the letters onto the fabric, I used my Wax Paper transfer method.  You can find the directions here.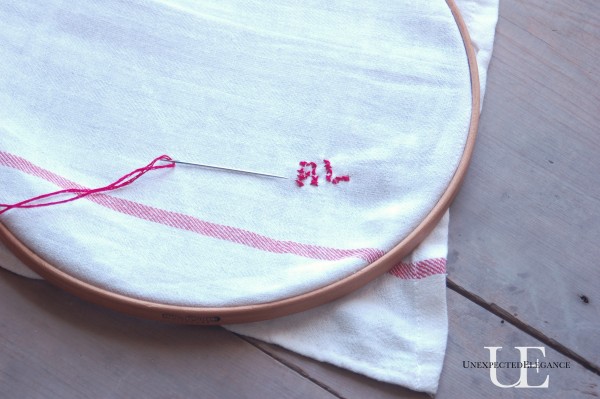 You can see from the up-close picture that my letters are not perfect.  I'm OK with imperfection!!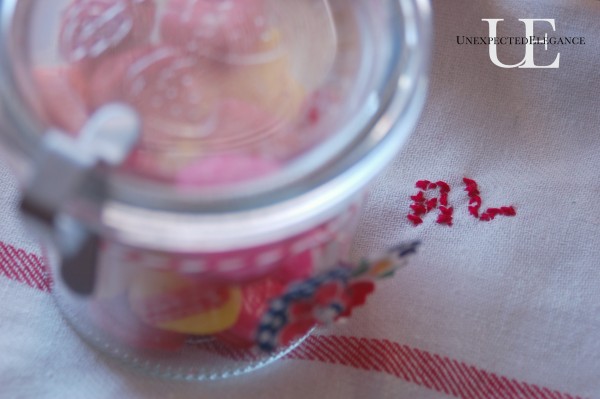 To add a little something extra, I got a cute strawberry jam jar from Hobby Lobby and filled it with "old fashioned" candy.  I tied some bakers twine with a few fabric heart attached and put them both in an old berry basket.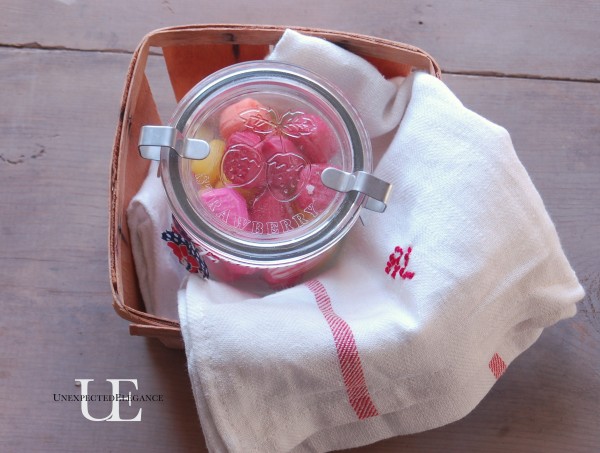 A fun little gift for my girlfriends, to say "Thanks for Being There!" …Who says Valentine's only has to be for you and your significant other?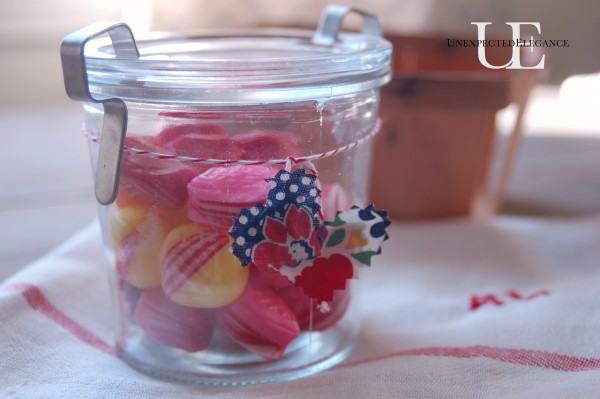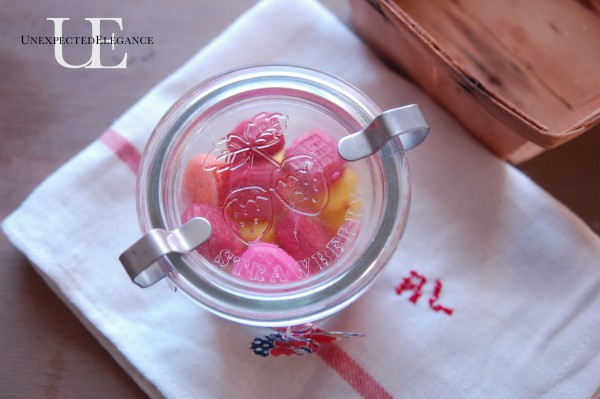 Have a great weekend!
XOXO ;),
Angela