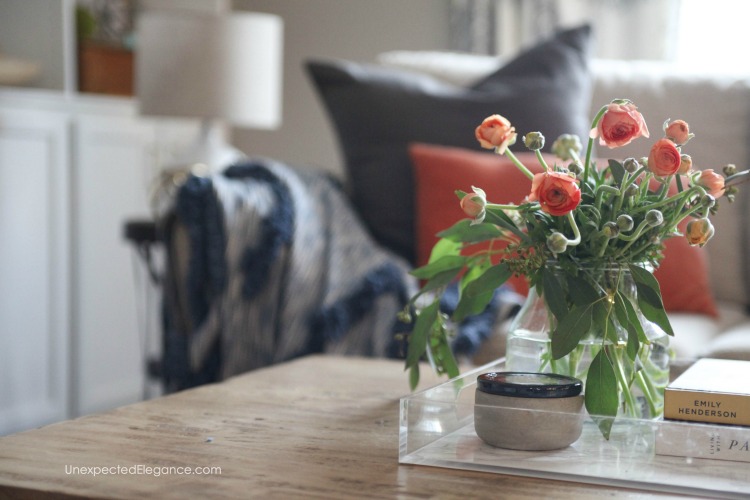 If you are reading my blog, I think it's safe to say you love all things related to home decor.  As home enthusiasts, I feel like at some point we've all wished for someone to tell us exactly how to transform a space that isn't reaching it's full potential. (Or maybe that is just me!)
When I first got married, we bought an old home that needed a lot of updating. I was young, and there were times that I was almost paralyzed at making a decision because I just wasn't sure what to do FIRST. We didn't have a lot of money to spend, so I wanted to make sure I was putting that money where it would get the biggest impact.  There were moments I  wanted someone to just tell you what to do and how!
Thankfully, I've learned so much about design over the years …a lot of it through trial and error.   I've also found that many of you feel paralyzed when it comes to decorating, and I realized that there was something I could do about it.  So I put together a course called CREATING THE HOME YOU LOVE.

What if, in just a few months, you were able to transform one room in your home. What if that room made you feel happy every time you walked in or made you want to share it with others. What if that space finally made your house feel like home? How would your life be different?
This course is all about showing you the formula and walking you through the process, of designing your ideal space.  It offers a step-by-step process, broken into short sections, and is designed to help you learn the process… so you feel empowered to design the home you want to be in!
Here's a look at what's in the course:

---
I know you have some questions, so let me try to answer a few:
WHAT IS CREATING THE HOME YOU LOVE COURSE?

To put it simply, the course will help you decorate your home without hiring a designer. The goal is to help you overcome the frustration of where to start and conquer the fear of decorating to give you confidence. It is practical and will teach you simple tricks for things like accessorizing and placement. Ultimately, by the end of the course you will have created a home you love being in and can't wait to share!

WHO IS IT FOR?

Anyone who isn't happy with how their home looks and/or feels. If you struggle making decor decisions or think you aren't good at decorating, then this is for you!

WHAT'S INCLUDED WITH MY PURCHASE?

12 Comprehensive Units to walk you through the process from start to finish
25 Instructional Videos
Accountability & Community within a Private Facebook Group
15 Powerful and Practical Handouts
PLUS: 30 Days to an Organized Home bonus
HOW MUCH DOES IT COST?

It's $197 right now!! If you were to hire an interior designer, this is what you would spend just for your initial consultation. However, you can go back and repeat the process I teach you over and over again! AND to make it even better, I'm offering a 30 Day Money Back Guarantee.
WHO SHOULDN'T TAKE THIS COURSE?
You should not even consider taking this course if you aren't willing to put the time and energy into completing each assignment. However, for those who are willing to put in the time, I know for a fact the strategies I share in this course will work. In fact, I am so confident that this process works I am backing it with a money-back guarantee. That's a pretty incredible promise, but it means that you've literally got nothing to lose.
CLICK HERE TO REGISTER and you will get immediate access to the course!
Enrollment for CREATING THE HOME YOU LOVE is extremely limited, and will only be open through November 10th at midnight. If you are ready to finally take your home to the next level, sign up now to secure your spot.
As a special bonus, you will receive some awesome extras, including access to my 30 Days to An Organized Home course ($99), that won't be available to the public until January, and the Room Design Binder Printable Pack ($49).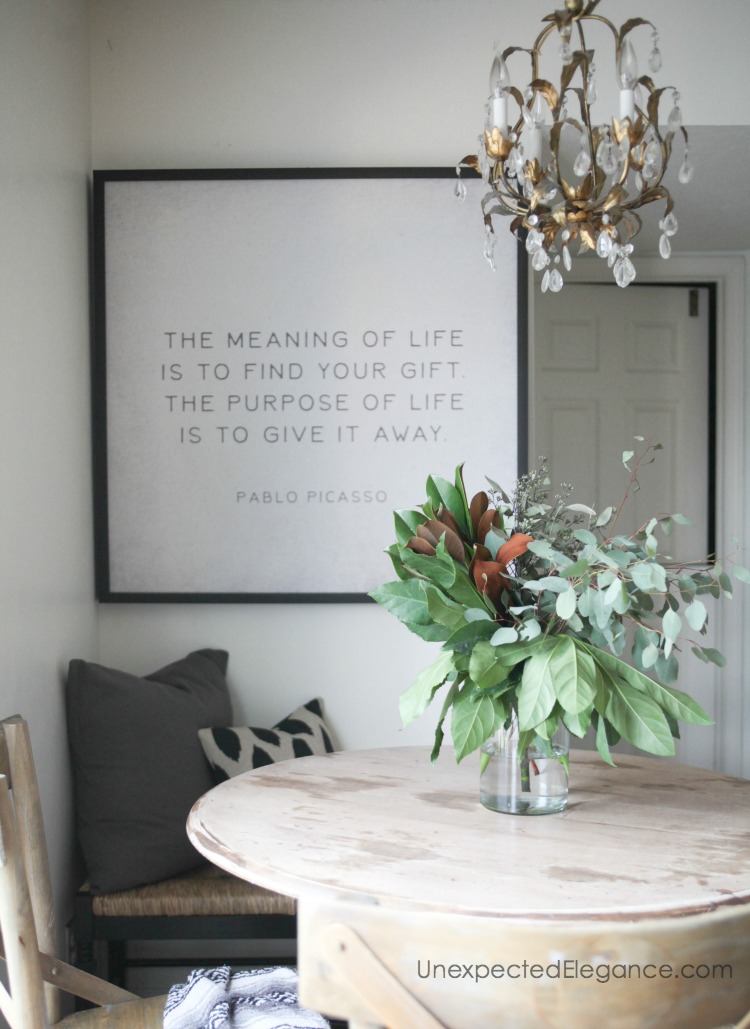 ---
"The meaning of life is to find your gift. The purpose of life is to give it away." -Pablo Picasso
---
I love how God will put a desire in our hearts and then those desires eventually become a reality. Back in college, I decided I wanted to pursue Interior Design, but a series of events changed my course.  Who would have thought as a stay-at-home mom 8 years ago, I would set myself on a path to doing EXACTLY what I wanted to do all those years ago by starting a blog.
I'd love to have you join the course and let me help you make your dream of a beautiful home a reality!