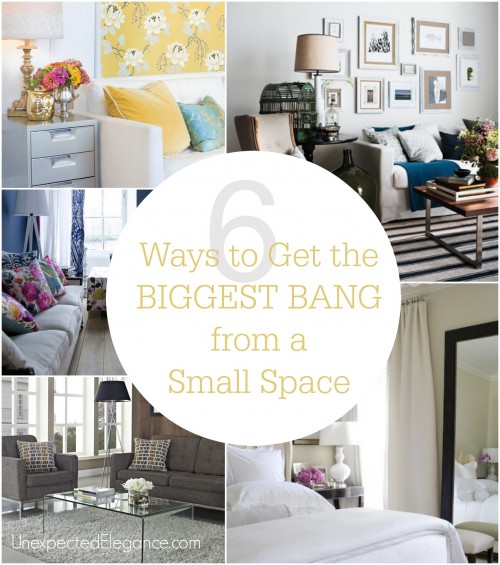 It is very seldom that a home or an apartment has exactly what you want as far as space and the layout of the rooms are concerned. Add to that a growing family, and you'll soon find space is at a premium.  Our first house was around 1250 square feet and we had two kids and golden retriever when we moved, so it's not a lost cause…you can make it work!!
By using your imagination when it comes to decorating, and knowing how to arrange furniture to disguise the imperfections you can have a comfortable and appealing space.
Here are six ways to get the biggest BANG from a small space and make the most of your limited living space.
1. Dual-purpose furniture will make the best use of a small living space. A chest makes a wonderful coffee table that doubles as a storage space for blankets, books, or throw pillows.  Use a sleeper sofa as a place to sit and to sleep. Dining tables come with fold down sides making more space in your dinning room; just flip up the sides when you have guests.  DON'T be afraid to think outside of the box when it comes to multi-purposing items!!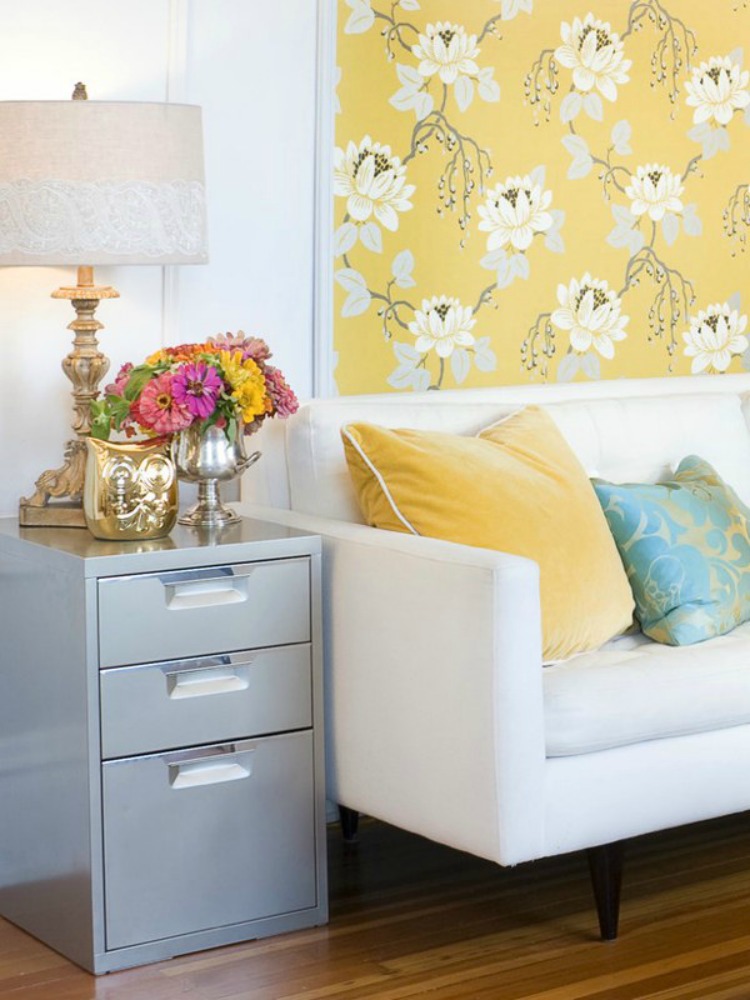 being tazim
2. Your undersized room does not have to look cramped. Decorate using smaller pieces of furniture and aligning the bigger pieces up against the walls. This leaves the floor space open and makes the room look bigger. A good rule of thumb is to leave at least 30 inches of space so people can walk through a room comfortably.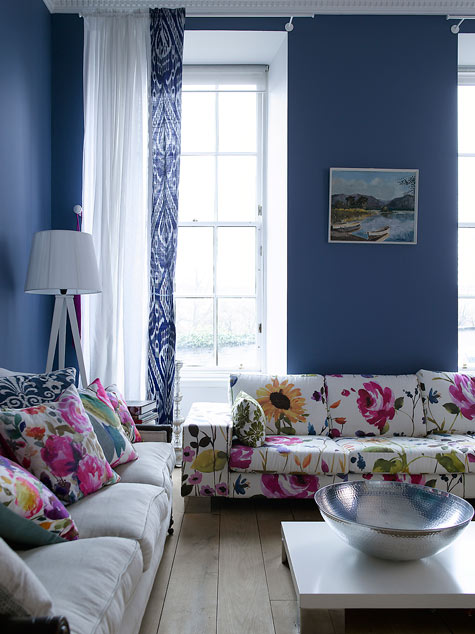 DesignSponge
3. Use your wall space to its best advantage. What you lack in floor space can be made up using the wall area by adding lots of inexpensive shelves to hold everything from books to trinkets. Pile decorative wicker chests or cute storage boxes against the wall, and use them for clothes or other items that don't need to be in view.
Arianna Belle
4. When deciding on furniture for a small room, purchase pieces you can see through and under. This decorating scheme doesn't make the room feel boxed in and gives the impression of open space.  Try to find e a couch that has legs so you can see the floor under it, or a coffee table and end tables that have glass tops.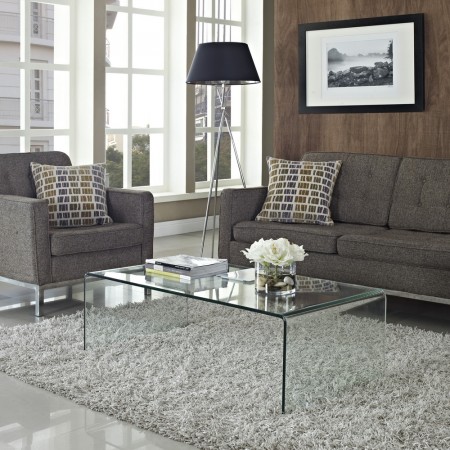 Overstock.com
5. Place small bright patterned or striped rugs on your floor to give the room a larger look. Using rugs that have small patterns or stripes on them will also extend the look of the room.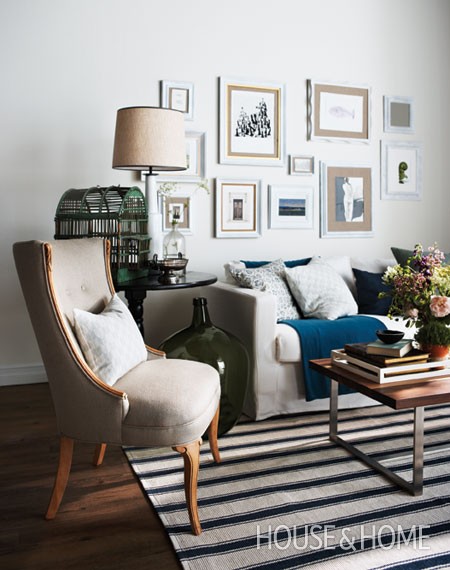 House and Home
6. Light colored wall paint makes your room look bigger. The same goes for your window coverings. It is okay to have bright colored furniture and floors, but keep the walls and curtains neutral to give the room the appearance of openness.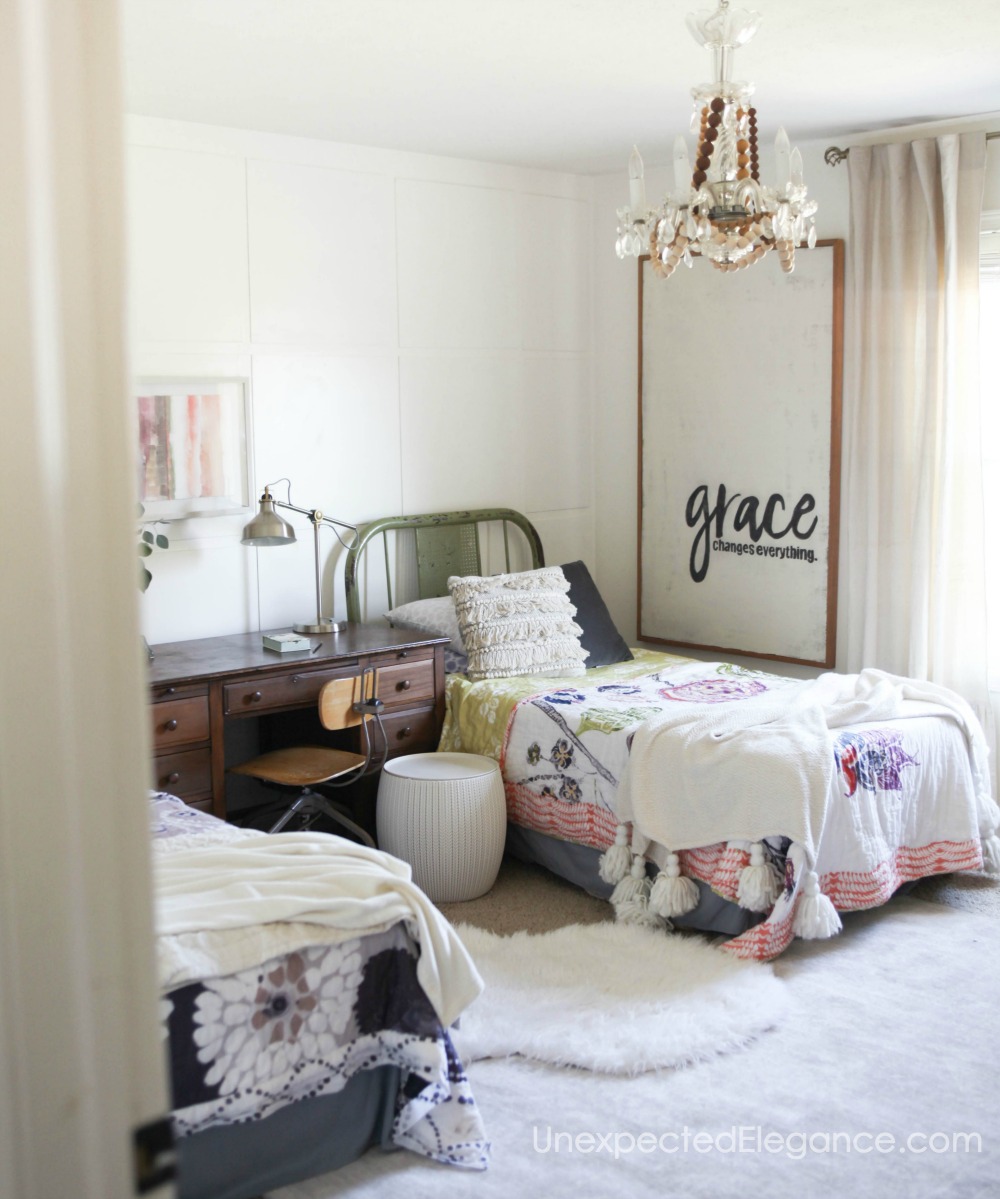 Here's a look at my ONE ROOM CHALLENGE GIRL'S ROOM | REVEAL
Decorating a smaller room can be challenging. Just remember that an over-furnished room will look smaller and cluttered. Keep things open so the room will look bigger and more inviting. One good rule of thumb is if you can't fit something in easily or don't use it, you will just be cluttering up the limited space you have.
Do you have any tips for small spaces??