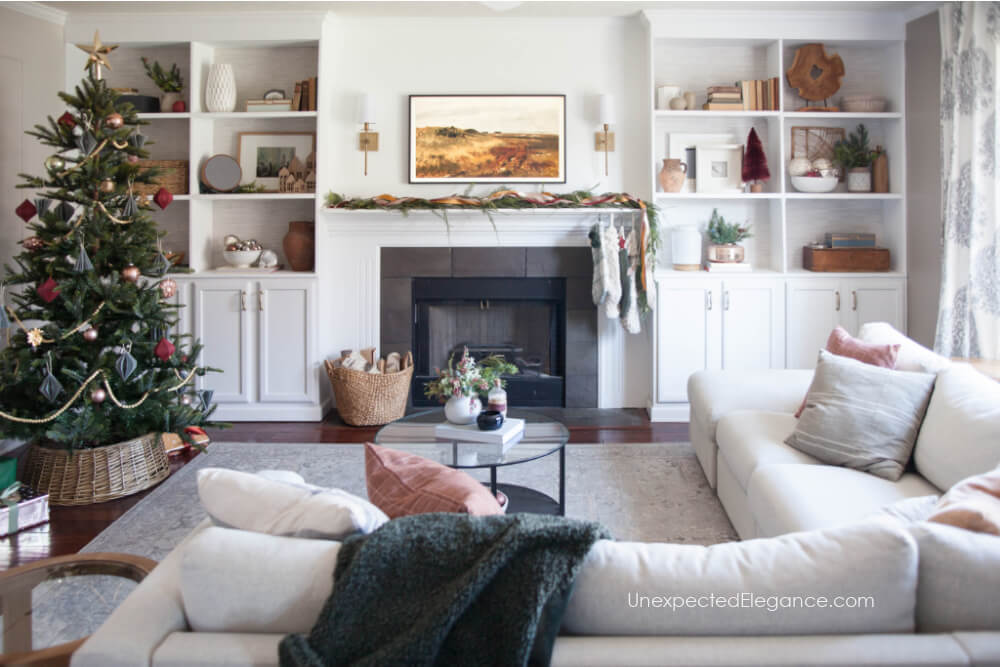 This year has been a doozy! It's made me even more excited to decorate for Christmas (if that's possible).
I don't normally use red as the primary color for my holiday decor, but a few weeks ago I found these gorgeous flowers and it inspired my color scheme. ↓ It's more of a burgundy with pale green.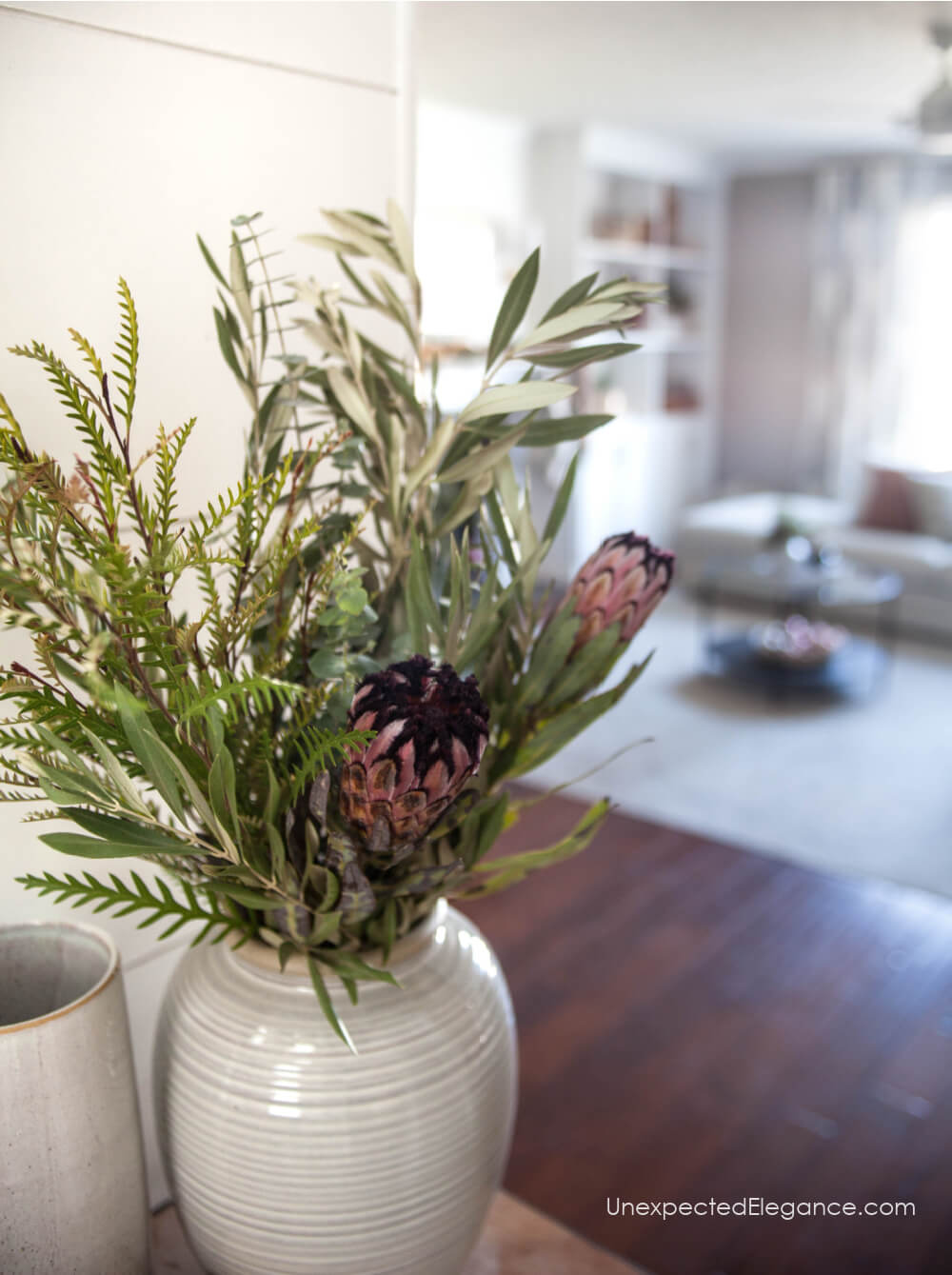 The "star" of the show is always the tree. We've needed a new artificial one for a while and this year I found the perfect one at Joss and Main!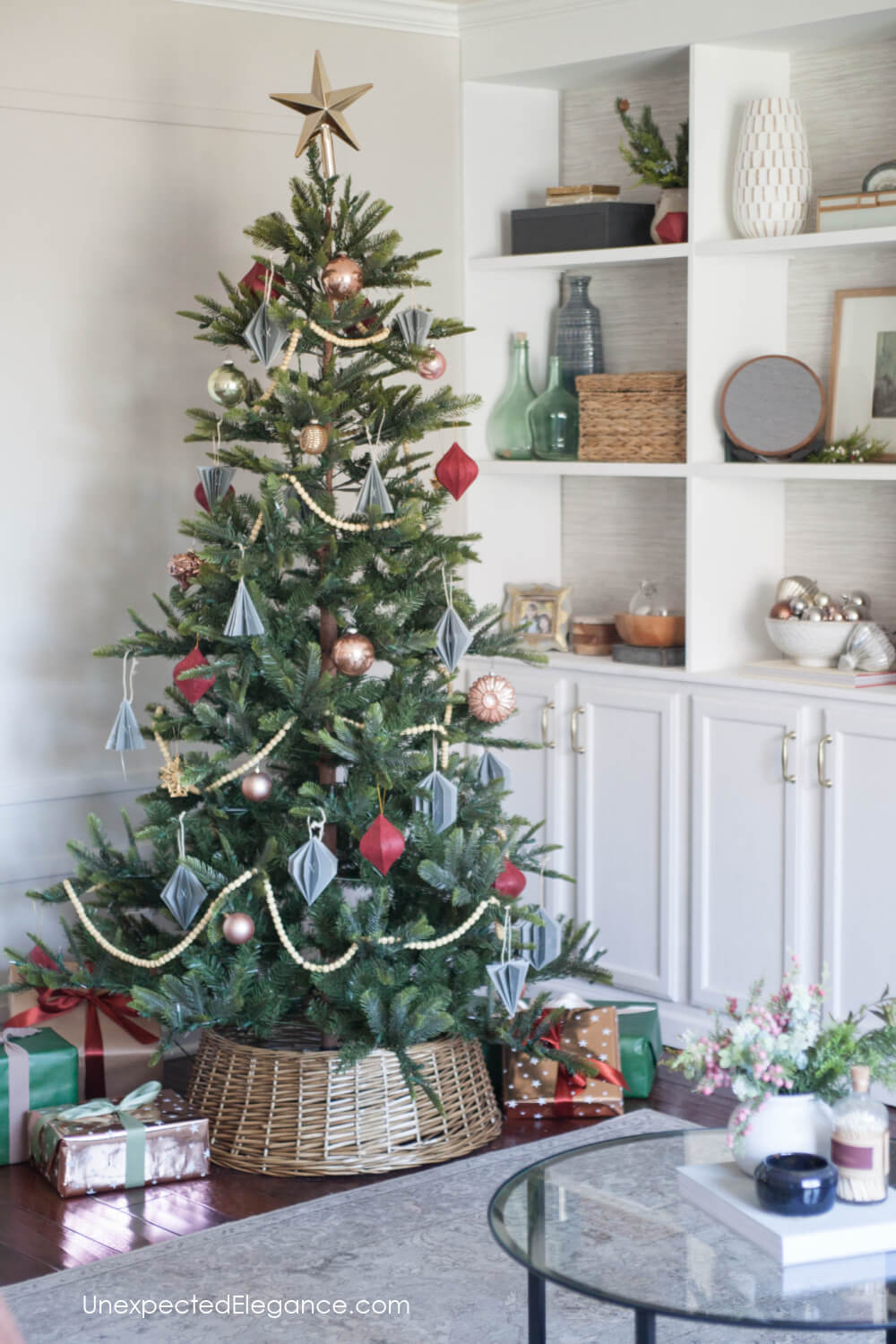 I decided on a Pre-lit Aspen Green Fir that looks realistic. It was super easy to set up and has a wood-like core.
For the ornaments this year, I got out all my vintage ornaments that went with my color scheme and wanted the rest to have a handmade feel. These Origami Hanging Figurine Ornaments were the perfect addition.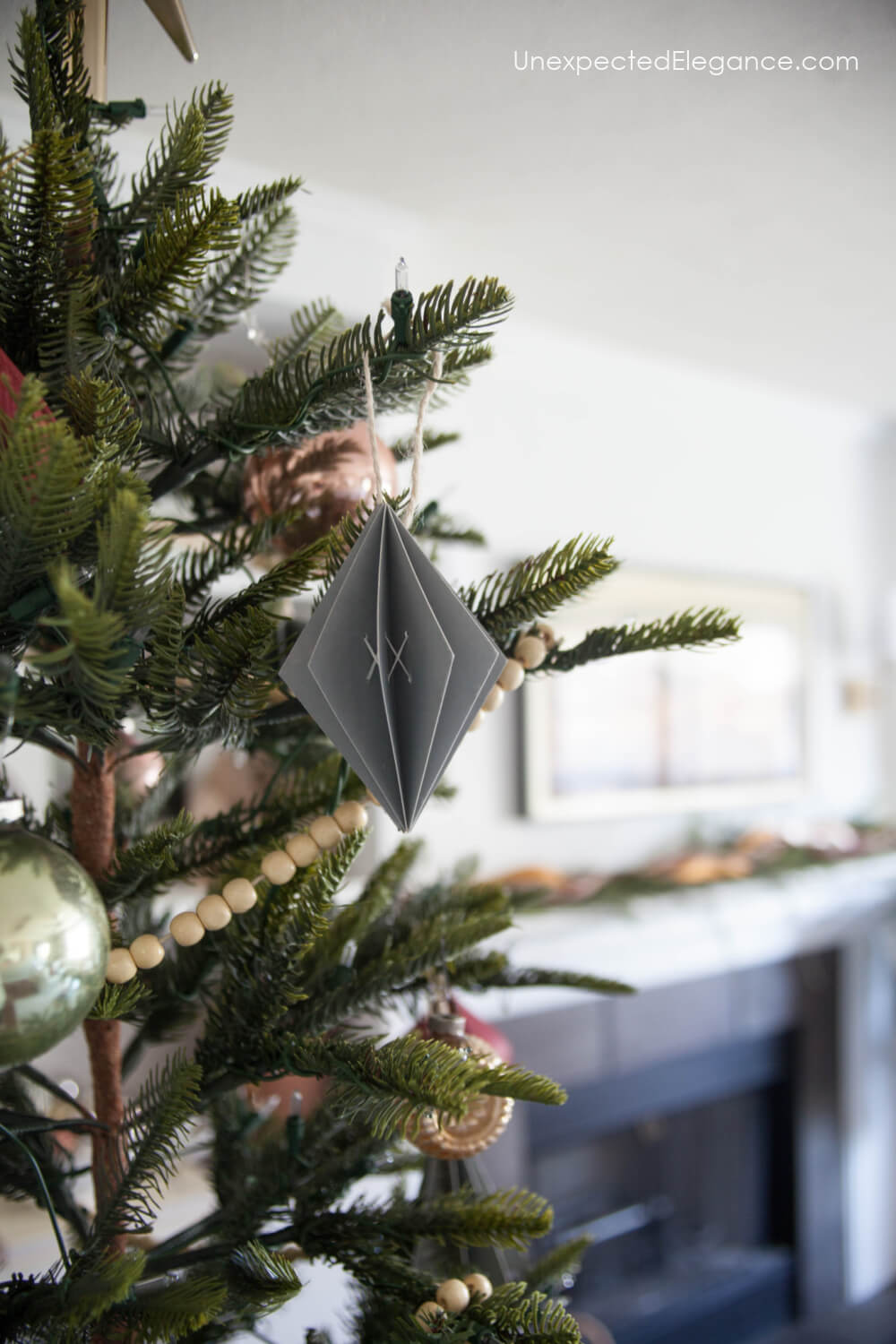 I had some trouble finding burgundy ornaments, so I painted some papier-mâché ones I found at the craft store.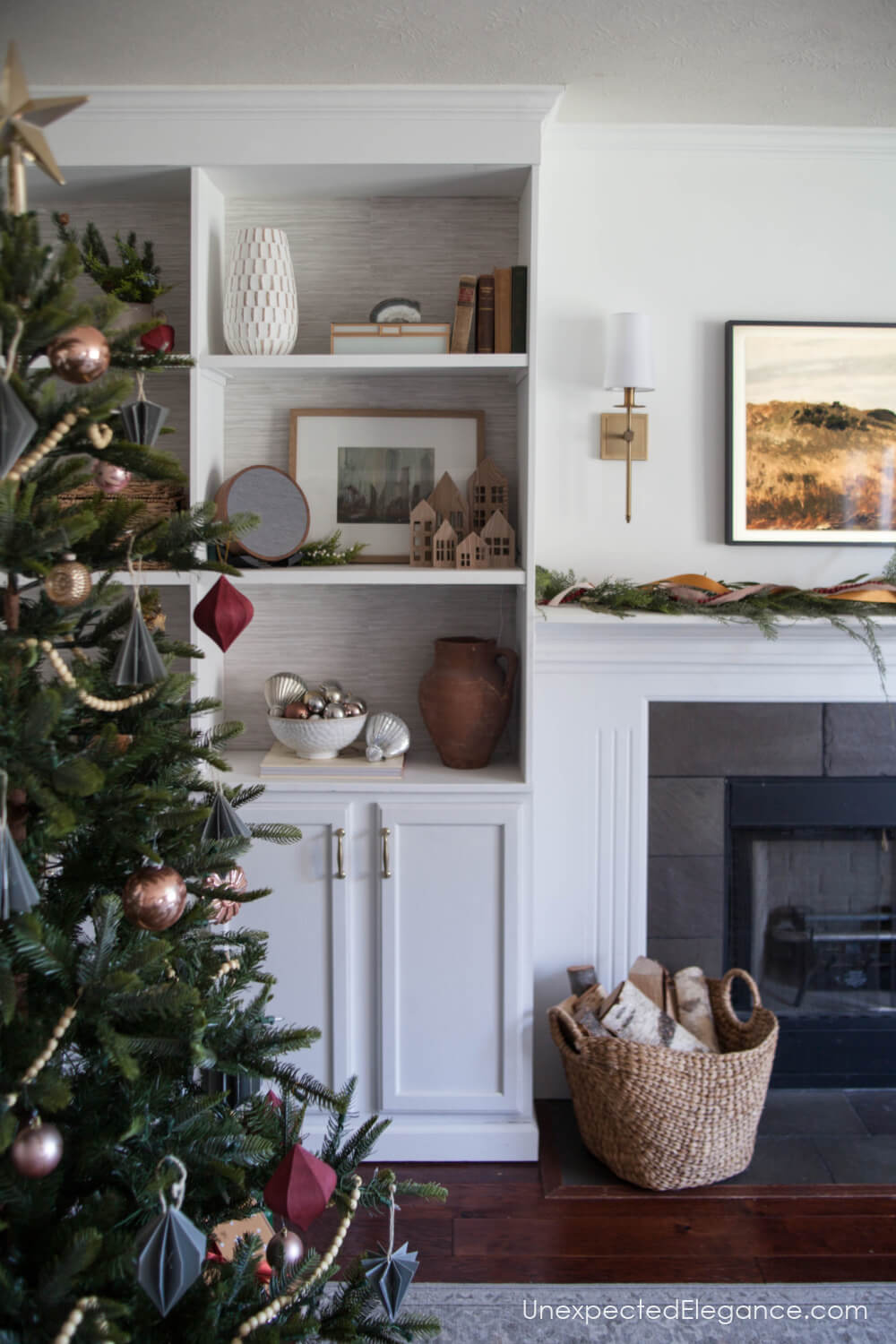 I love the tree lights and how cozy it makes the house feel. Isn't it amazing how Christmas decor can completely change the feeling you get at home?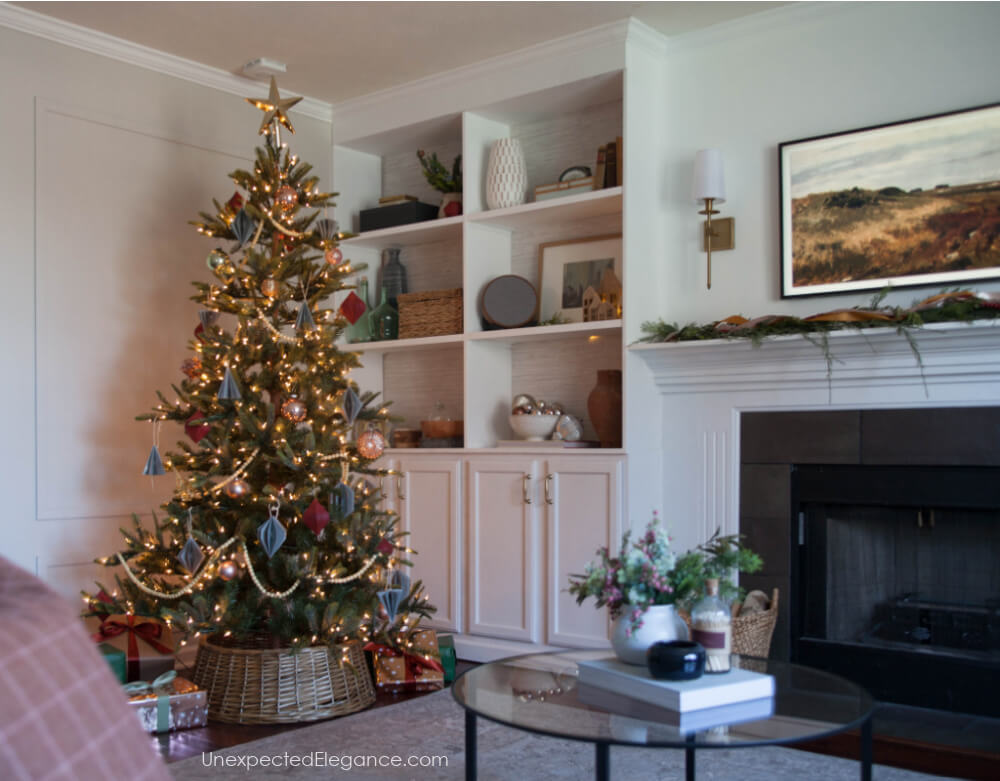 I like to keep everything pretty simple during the holidays. First of all, for the time it takes to setup and take down. Second, because I start to feel overwhelmed with the "stuff." For me, it can quickly start to feel like my house is cluttered.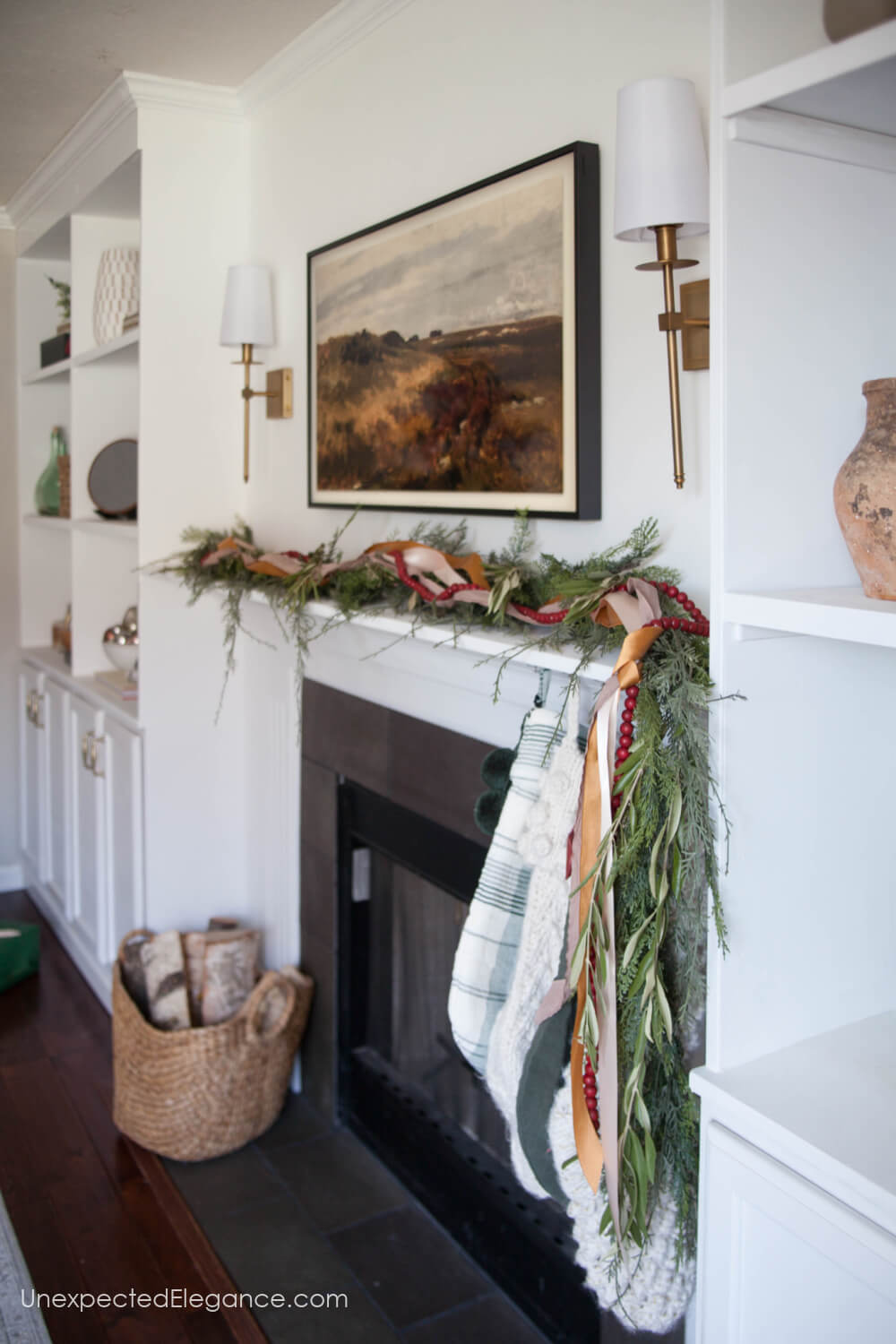 The mantel greenery is faux cedar garland, like these. For added visual weight, I added olive tree branches, beaded garland, and ribbon.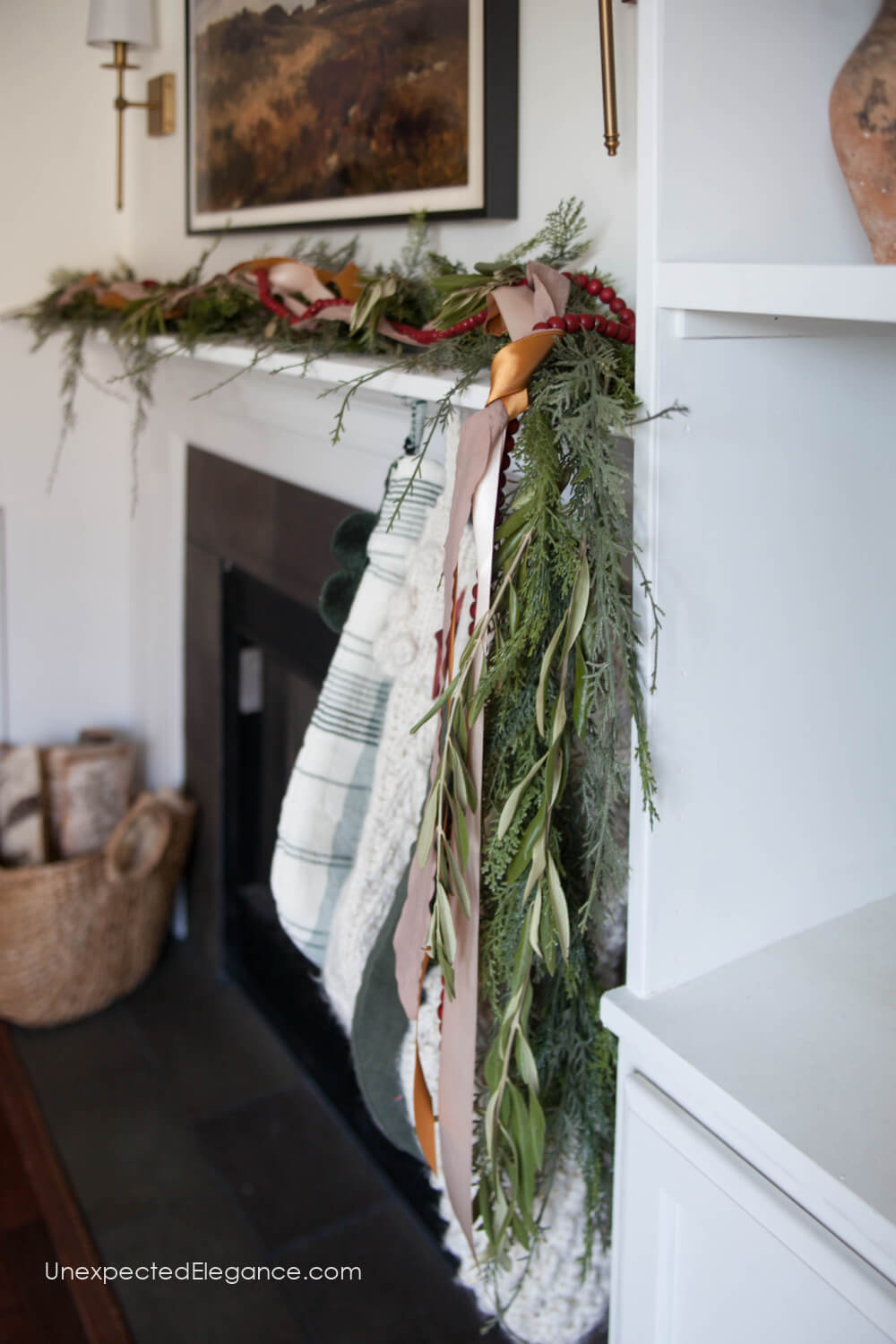 I also added in some faux greenery sprigs thought-out the built-ins…then filled in with ornaments that I already had.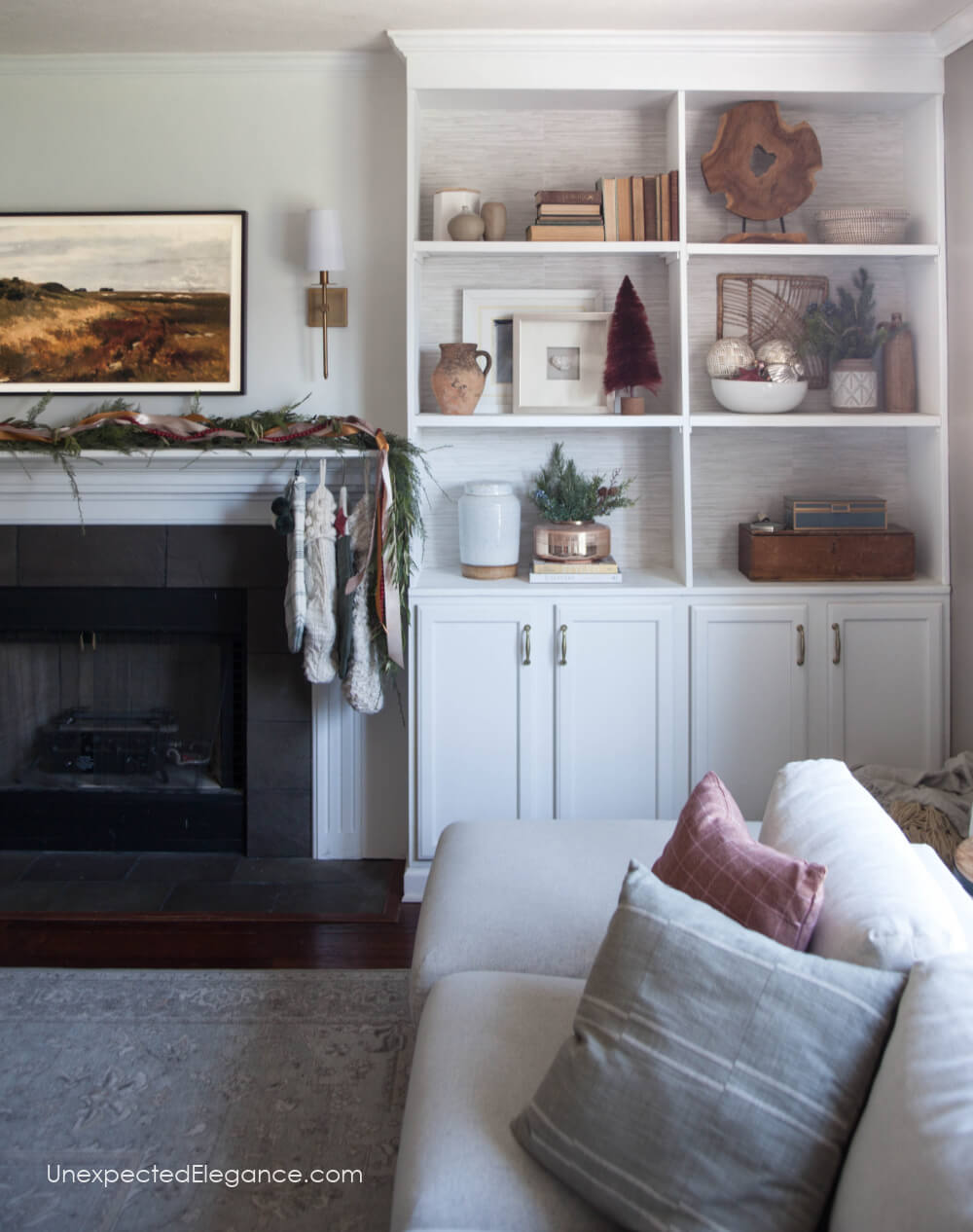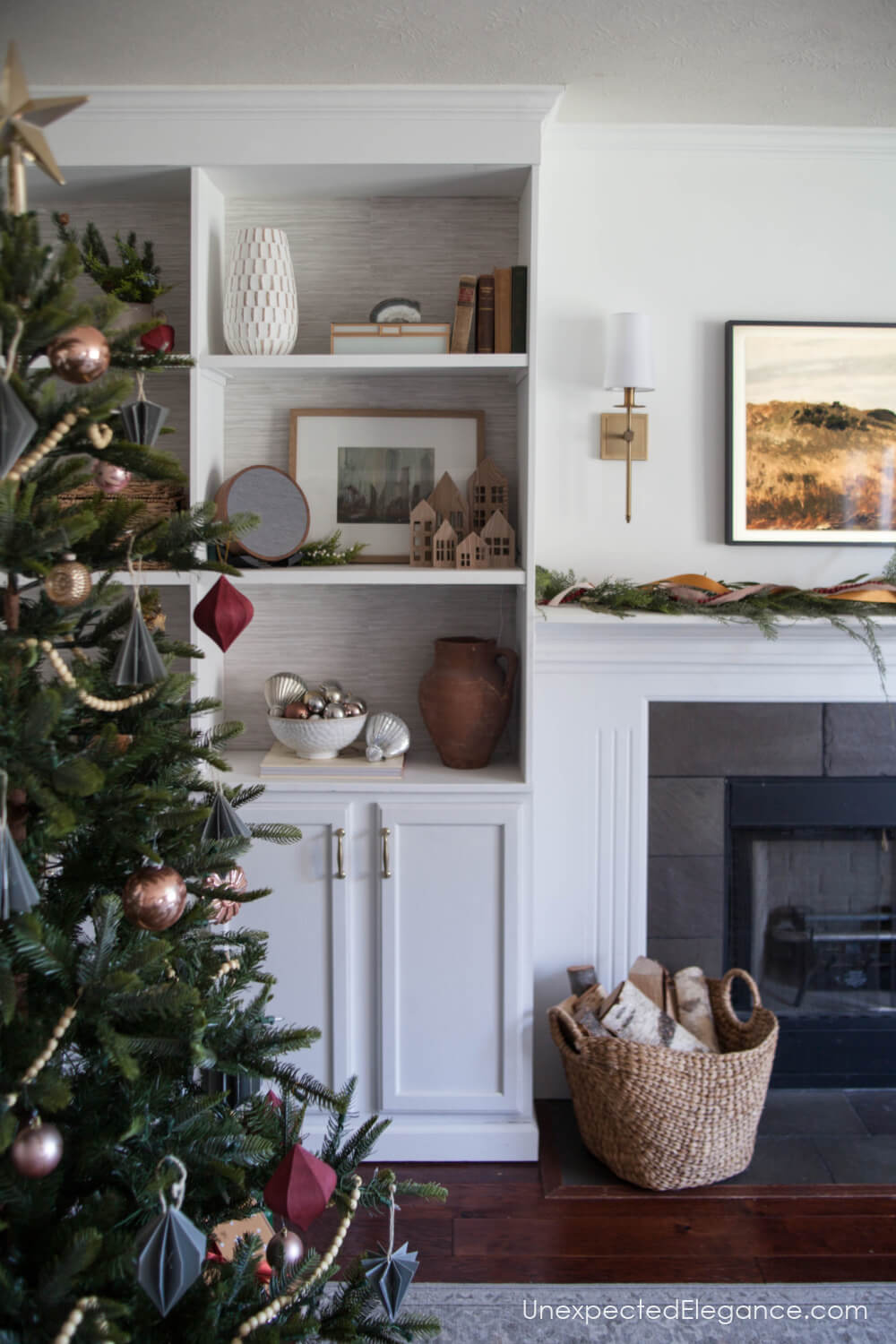 To bring in the burgundy again, I used a large bottle brush tree. It's one of my favorite pieces this year!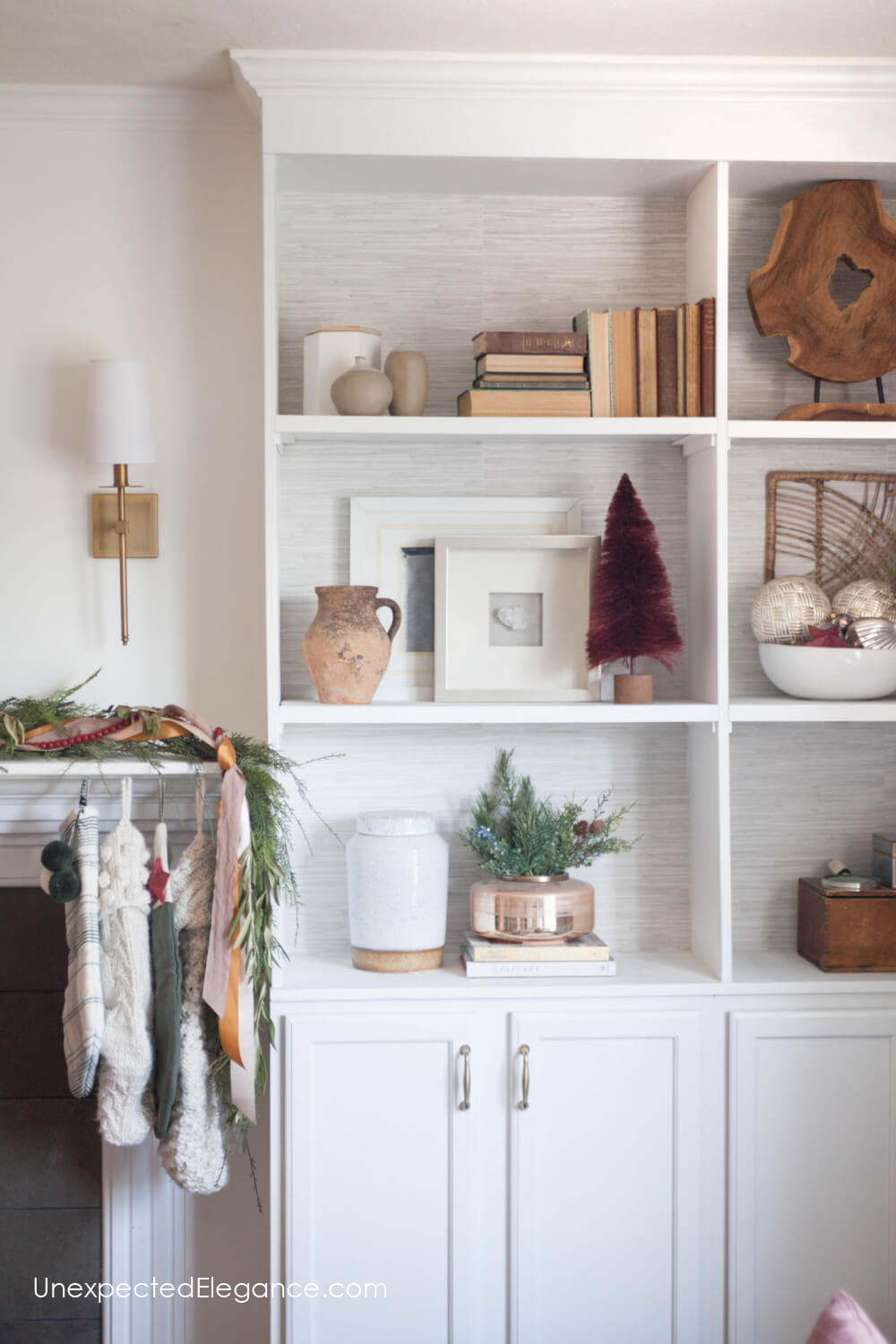 I'm always amazed at how I can change up my decor every year with a little paint and ribbon.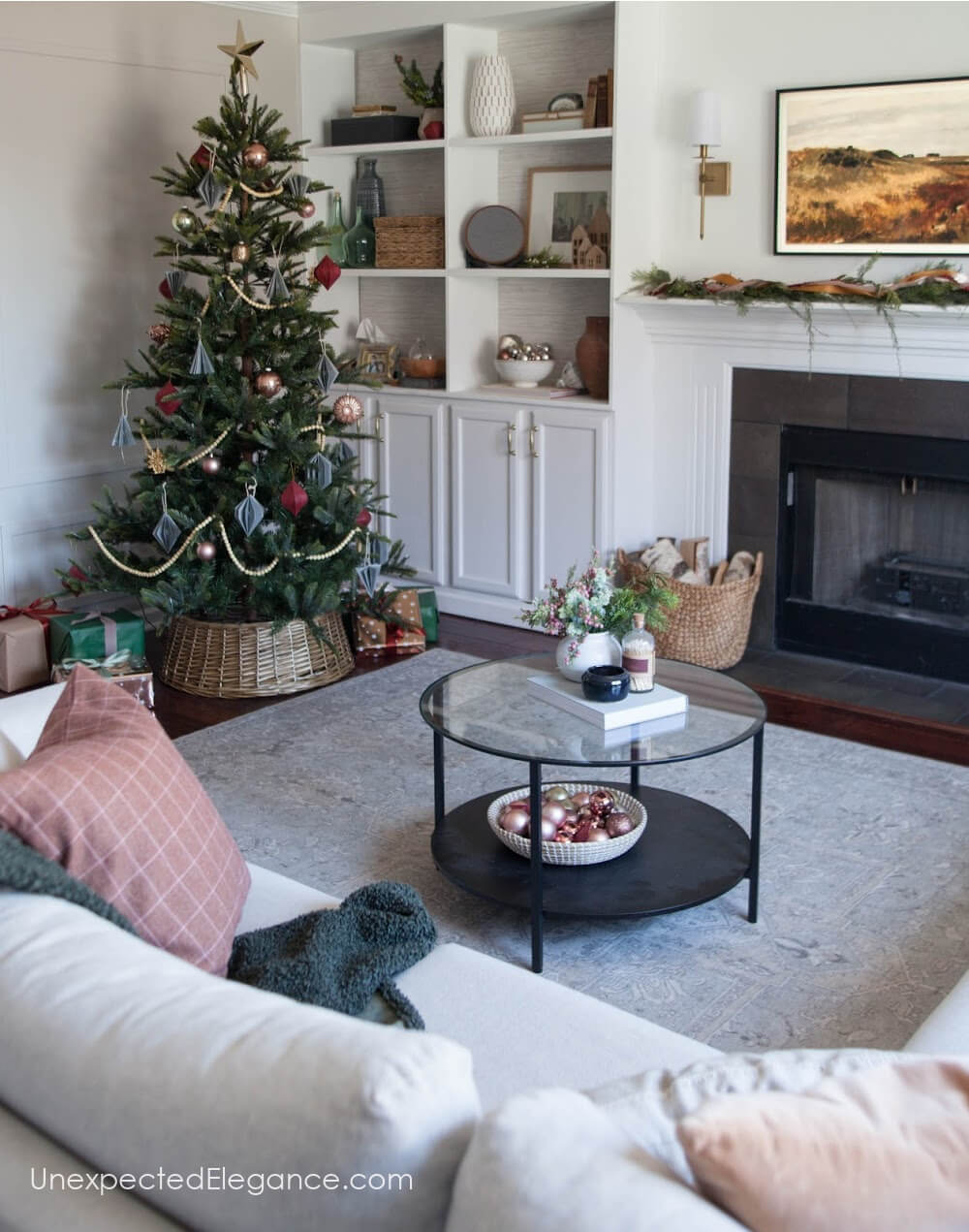 I hope you all enjoy this holiday season (even if it looks a little different than normal in 2020)!