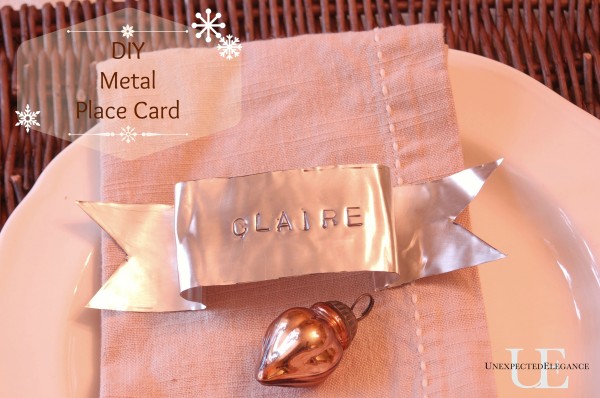 I have some good news (at least I'm excited)!  My house is fully decorated.  That means I will have pictures up soon, but until the dreary days go away, I a few other things to share.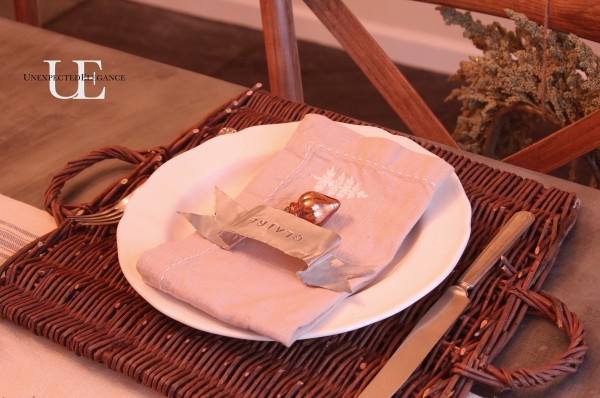 As most of you know, I tend to be a little impatient when I get an idea.  This little project was no exception.  I realize there are still a few weeks until I need to prepare the table for our Christmas dinner, but what can I say?  I got a jump start! 😉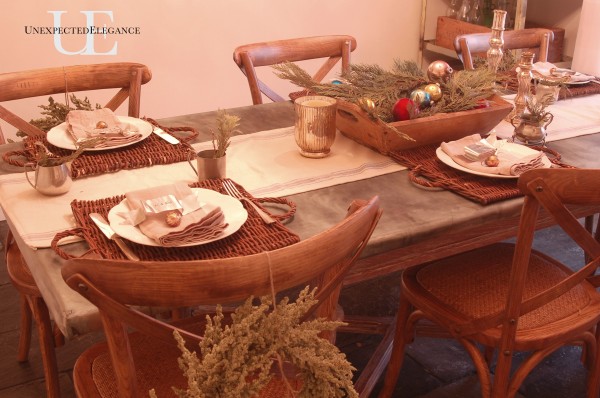 These place cards are so easy and will add a personal element to your table.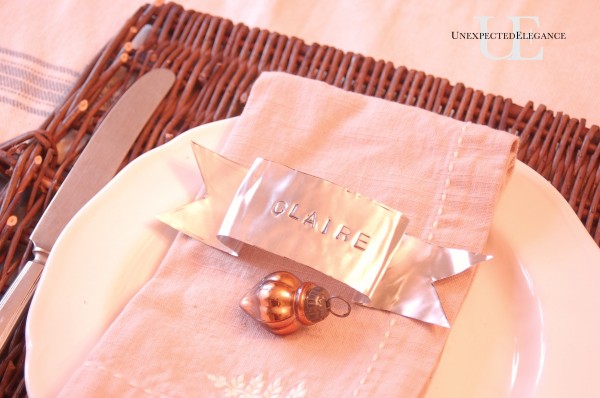 Here's how I made them:
I bought a roll of metal from the craft store, you can find it either in the jewelry or metal section.  (It's thin enough to cut with scissors.) I made a template out of paper so each one was uniform and cut them all out. Then I used my metal stamps to add individual names.  To make the letters stand out more I went over them with a Sharpie and wiped the excess off with a piece of steel wool.
It took about half an hour to make six place cards.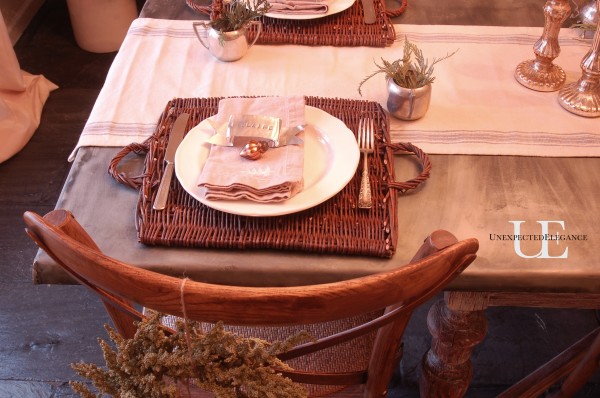 I love how the metal holds it's shape!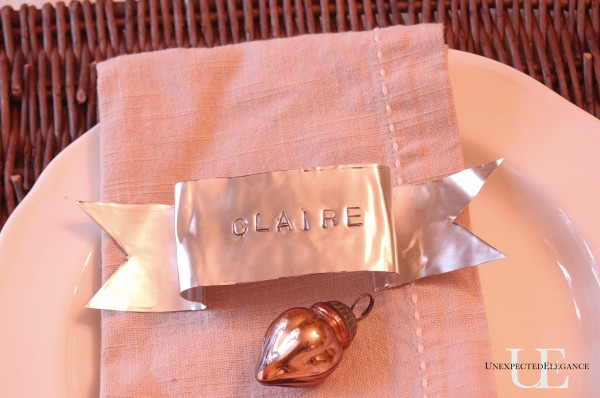 The winner of the House Beautiful giveaway is:
Ella (#11)
Check back on Monday for another giveaway!
Have a great weekend,
Angela
I am an avid DIYer with a passion for making my house a home.I'd love for you to join me on my adventures!