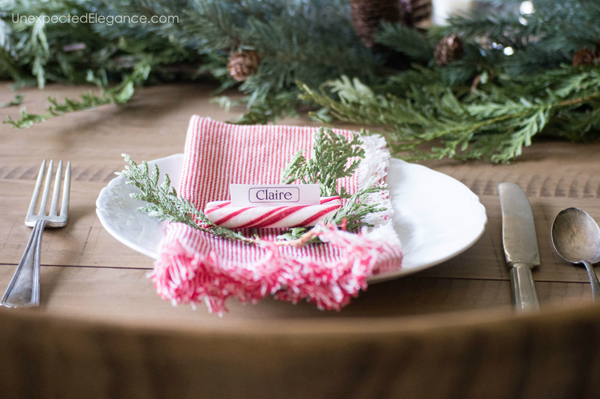 In keeping with the SIMPLE theme this year for the holidays, I thought I would share a quick and easy Christmas table idea with you.  Peppermint is always a favorite for Christmas, so why not use it as part of your decor?  Sure, you can put it in a glass jars to add a festive touch to your home, but you can also add it to your table in a fun way!
I used pepper mint sticks to make cute place card holders.  These are quick to make (literally seconds) and only take a few supplies.
Supplies:  glue gun, peppermint sticks, paper, marker or label maker, scissors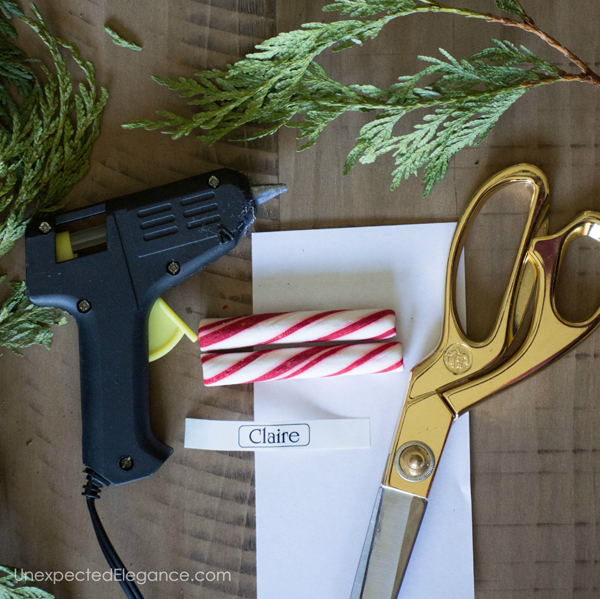 Heat up your glue gun and use a generous "dot" on both ends of one peppermint stick, then put another stick on top.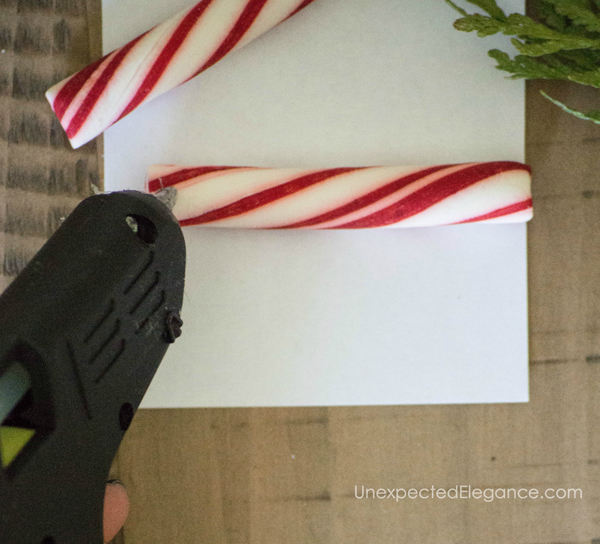 Once the glue dries you have your place card holder…it really is that simple!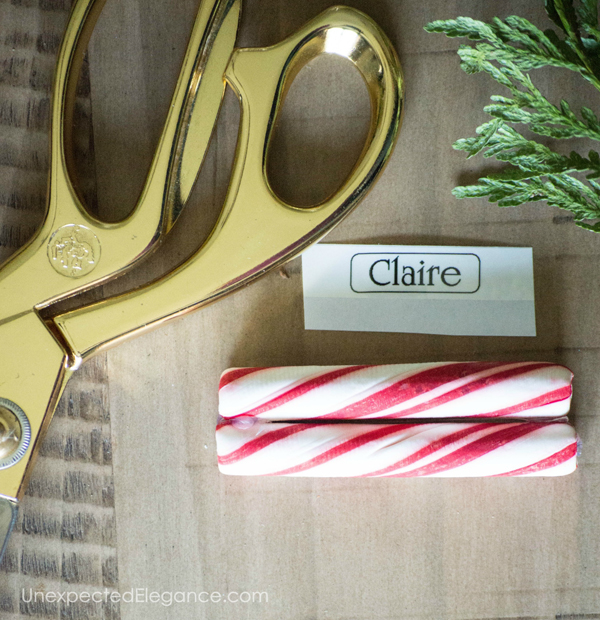 Cut a small piece of paper and write your guest's names or use a label maker to print out each name.   I used a Brother P-touch Label Maker and it made setting my table even quicker.  It has 14 fonts, more than 600 symbols like snowflakes and wreaths, and a selection of festive, decorative patterns.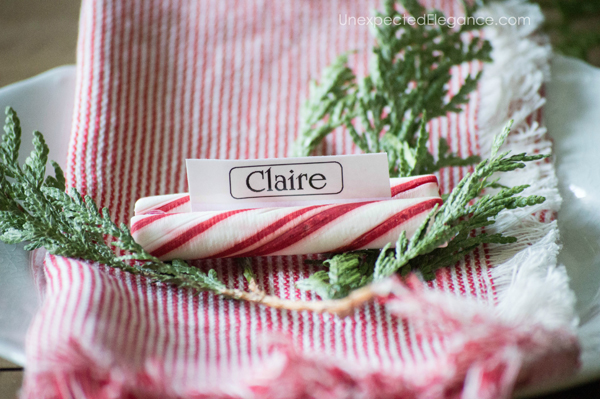 TIP:  If you wanted to make these edible, you could also use royal icing as the "glue".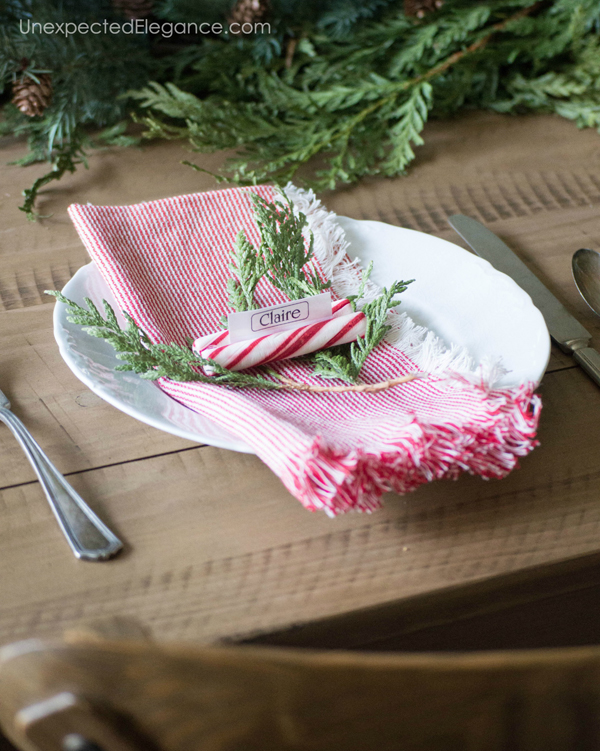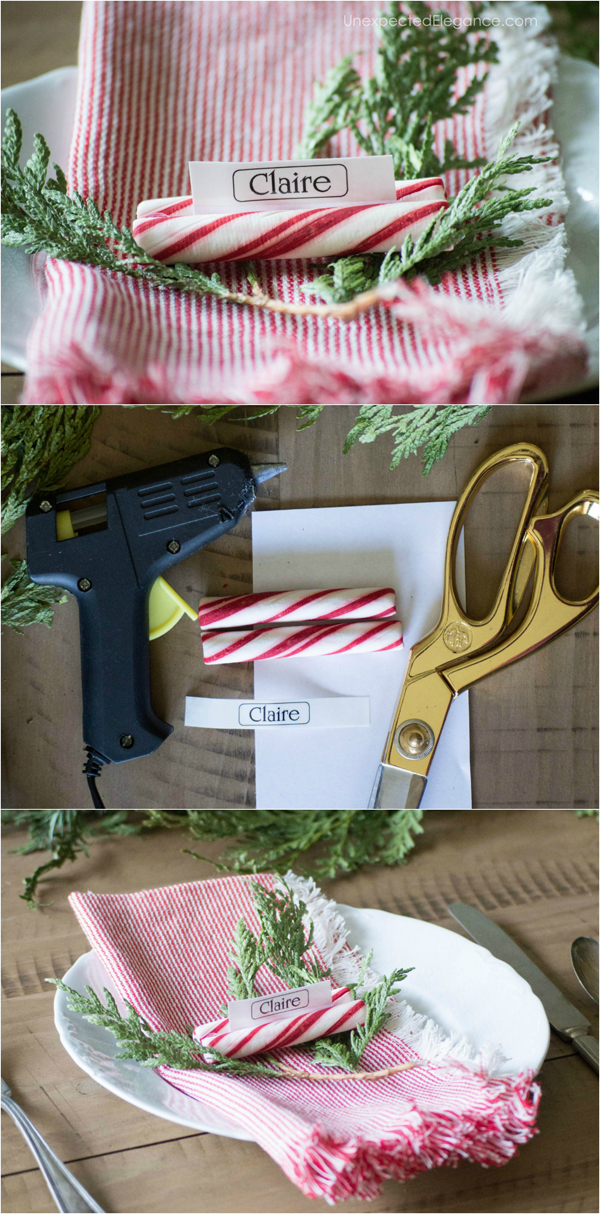 For more quick and easy holiday table ideas, check out these posts: