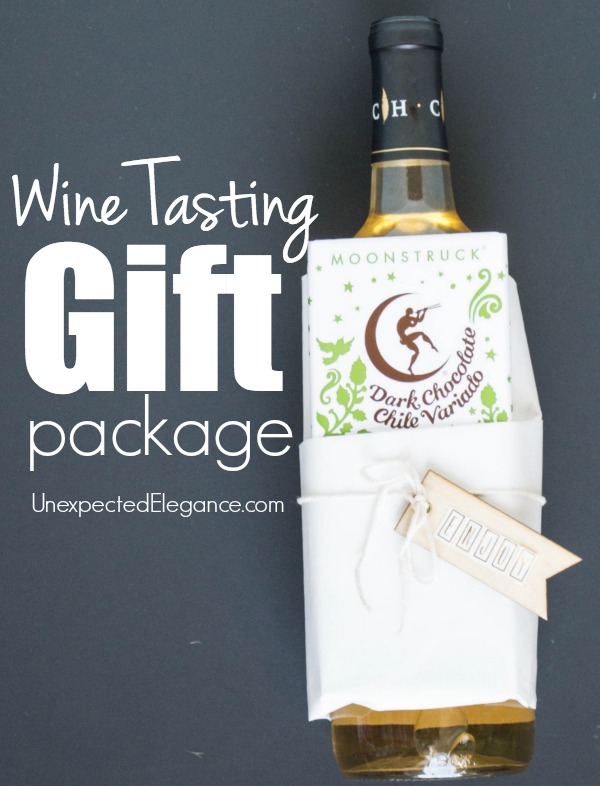 Have you finished your Christmas shopping??  Chances are most of you still have a few "hard ones" to buy for, so I have a suggestion.  Give a gift that they will remember.  Have they always wanted to try something or do they have a passion for something that you could DO with them?
This year we decided to give our kids more "experiences" than toys.  They are getting older and don't really want/need anything, so we thought it would be better to do things with them and build memories instead of giving them "stuff" that will just be forgotten in a few weeks.  This philosophy is also somewhat of a theme for this Christmas season and we have carried it over with gifts for friends and family members.
An example of just one of these types of gifts was the wine tasting package I gave to a really good friend.  Her birthday is pretty close to Christmas, so we normally celebrate a little early to avoid getting too close to the holidays…when we are all so busy.  She REALLY likes wine, so I was glad when I found this great gift on Groupon for a local winery!
**This is a sponsored post written by me on behalf of Groupon Gift Shop for IZEA. All opinions are 100% mine.**
We set up a time for us to go together and I put together a cute wine bottle package with the Groupon to complete the gift.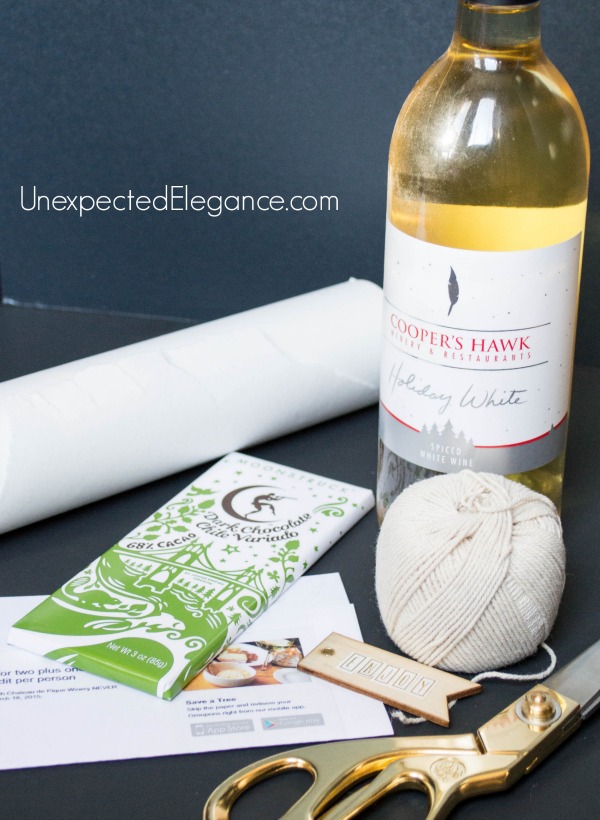 I bought a seasonal wine and a nice bar of chocolate, then made a pocket out of some craft paper.  (You could also use a freezer paper or wrapping paper.)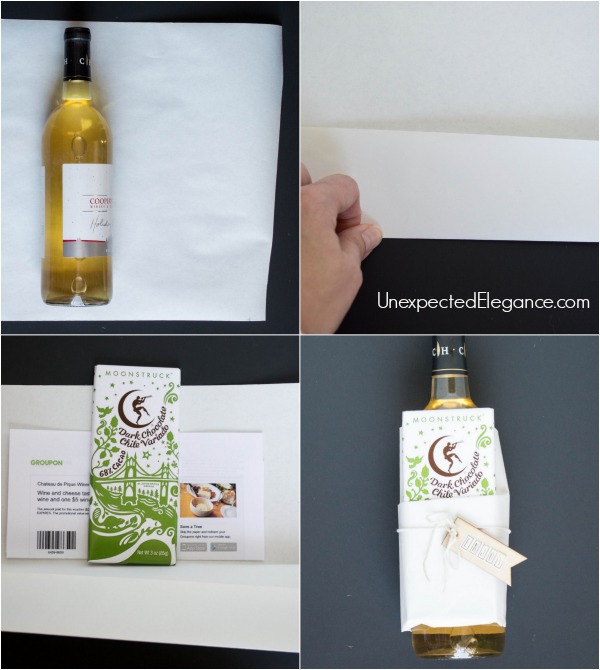 To assemble the gift, I folded the paper up a few inches, then up again to form a "pocket".
I put the chocolate bar and Groupon certificate into the pocket then wrapped it around the bottle.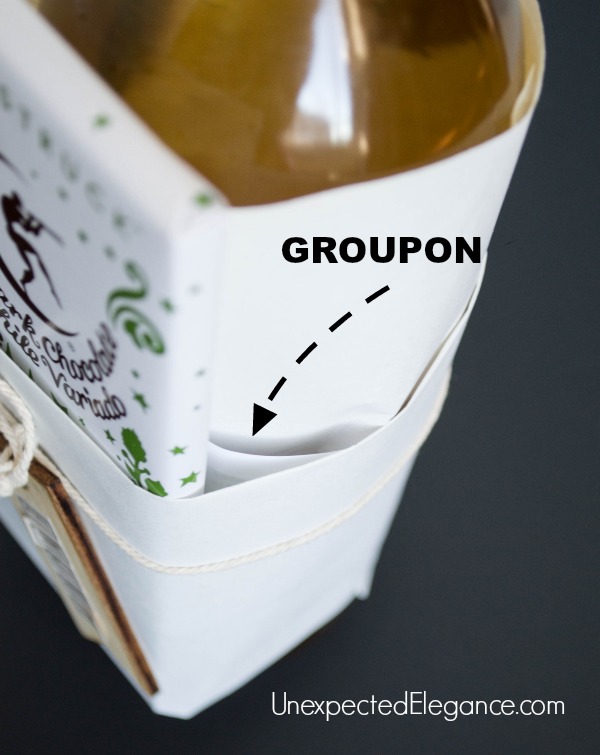 I used some tape to hold the paper in place then tied it with some twine and a gift tag.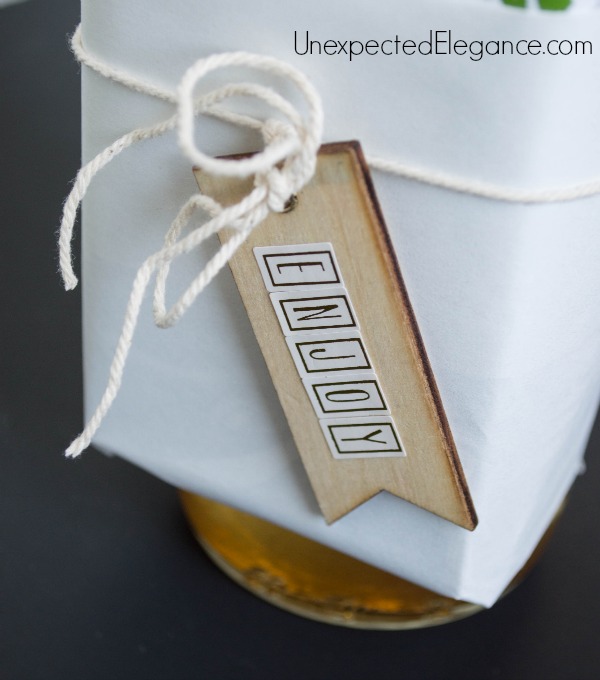 You could use this pocket to add pretty much anything to a wine bottle, as long as it is somewhat flat.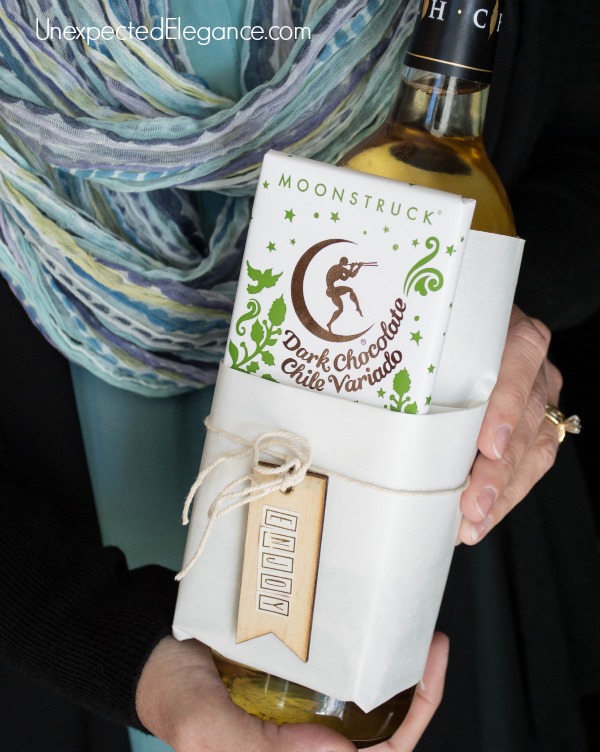 We had a great time at the wine tasting!  We were able to taste an array of different wines and have them paired with foods to bring out the flavors.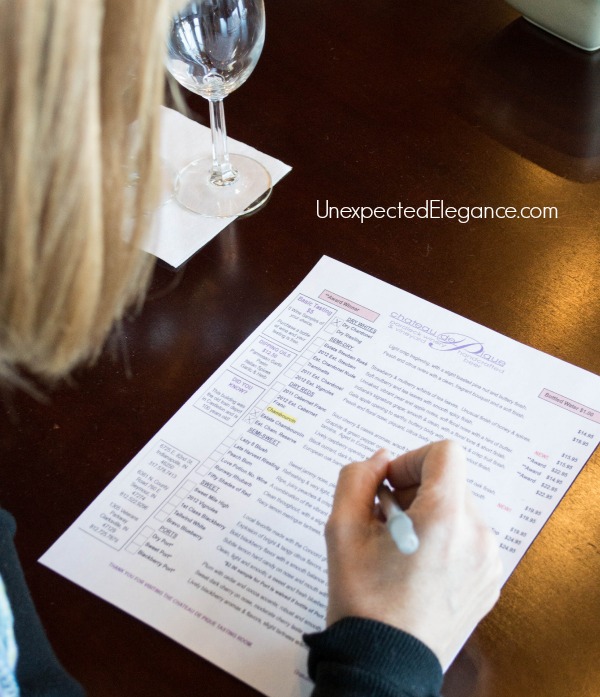 It was fun to try things we wouldn't normally buy.  We are both normally white wine drinkers but each found a red wine we liked.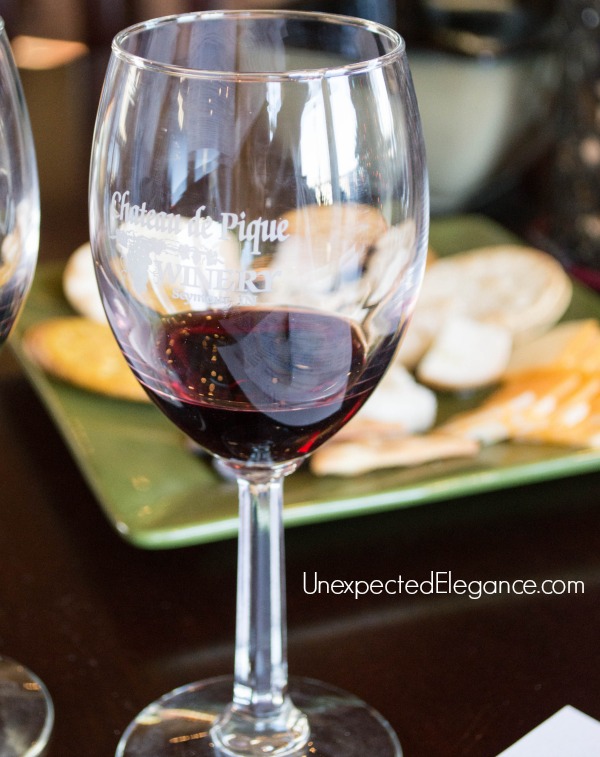 Groupons are a way to try things you might not normally do because the pricing is so reasonable .  I also LOVE the fact that it can be stored on my phone, just in case I forget to print it before I leave the house! 😉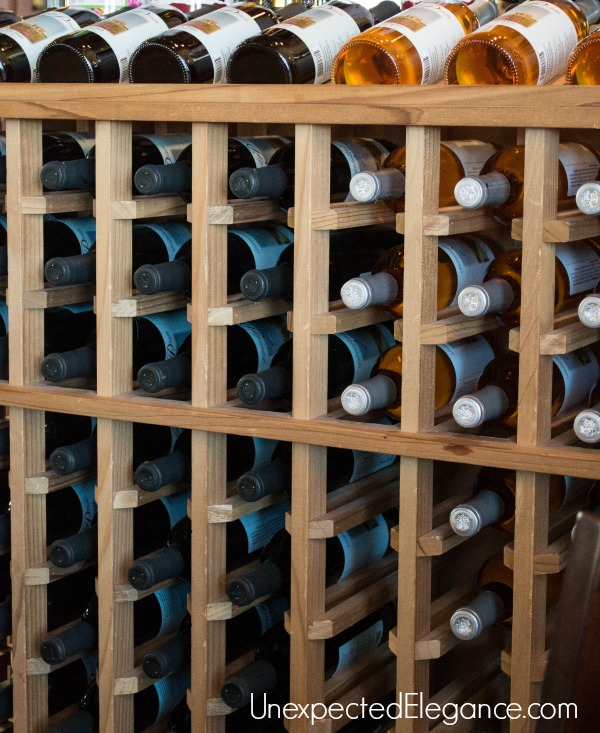 Will you give someone you love an "experience" this year?   (I totally recommend it…what's better than a gift you get to enjoy too?!?)
Be sure to  visit Groupon for great gift ideas, special giveaways, and promotions this holiday season and check back for some more great gift experiences.