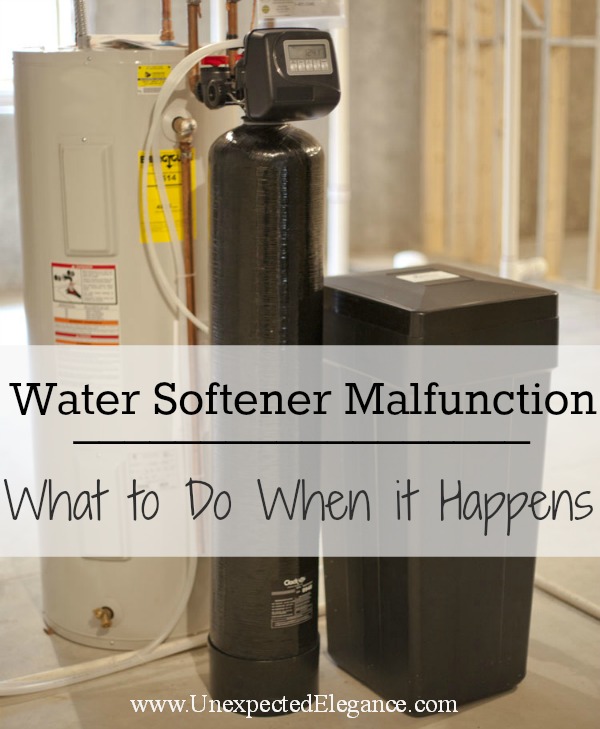 Well, we had a LOT of fun last night!  Not, really..that was sarcasm you heard in my typed voice!
When I got home yesterday afternoon I noticed that when I flushed the toilet the water was an orange color and when it refilled it sounded like a freight train was bursting through our pipes.  I immediately thought "worse case scenario" and had visions of some major plumbing work dancing through my head.
When Scott got home a little later, we started investigating and it seemed like the water pressure all over the house was really low or non existent.  There had been a problem with the main water line in front of our house only a week ago and the water company had a crew out working on it, so we thought it must be related.  After calling the water company, they said if it was rust from the work they had done, just to keep running the water in the affected areas-i.e. every faucet in the entire house.
We were just about to call a plumber when I decided to take one of the aerators off a faucet, don't ask me WHY I decided to do that but I did…thankfully.  It was completely clogged with little orange-ish colored crystal beads.  After researching the problem we knew the culprit was the water softener….wah wah!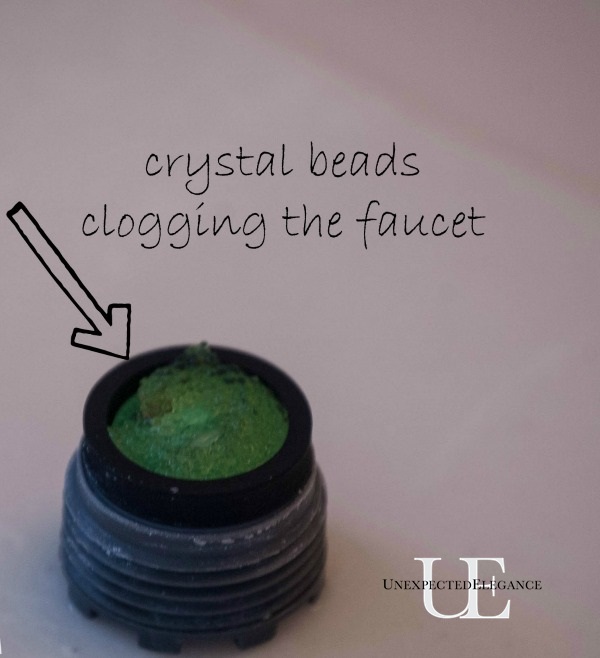 Considering NO ONE ever wants to have to deal with plumbing issues, it's still a possibility that if you own a water softener there may come a day that my experience will come in handy! 😉  SO… if you notice a drop in your water pressure, take off the aerator on you faucet and check to see if there a collection of beads.  This is what the aerator looks (HERE) and can be removed by just unscrewing.
Then follow these steps:
1.  Set your water softener to "BYPASS" and unplug it. (Check the grime…might be part of why it stopped working?!?)
2.  Empty your hot water heater.  You can find a helpful tutorial: HERE
3. Remove  the aerators from all the faucets in your home and let the water run until it is clear.  Use a clear glass to test it, because it might look clear while running.
4.  Check all your appliances that run water.  Empty the trap in your  washing machine (follow directions in your user manual), change the filter in your refrigerator, run the dishwasher without dishes, and check the heads of showers.  You just want to make sure everything is flushed out.
These are a few extra resources that we used to help identify and fix our water softener malfunction: HERE & HERE
Now we'll have to call in the plumber to change out our water softener (did I mention we need a new water heater too…oh the joys of owning a home!).
Have a great weekend,
Angela