This past weekend I had the privilege of hosting a baby a shower for a friend.  It was so much fun planning and decorating for this shower!
We decided to go with a vintage nursery rhyme theme and I think it turned out great!  The theme actually worked well with my home's decor and since I already owned most of the decorations, we didn't have to spend a fortune.
One of the things we made for the shower, were "newspapers."  They were so cute and added a personal touch.  We had fun thinking of headlines for our "Daily Goosette" (my friend's husband actually came up with the name…very quickly I might add!) I had found the idea off Pinterest, surprise, surprise.  Here is where  I found the inspiration.
My favorite headline is "After Years of Living in a Shoe, The Old Woman has decided to Join Forces with Jimmy Choo as Lead Designer."  You can now purchase a generic version or customize your own paper through my friends Etsy shop, here.  It includes a crossword puzzle and nursery rhyme quiz.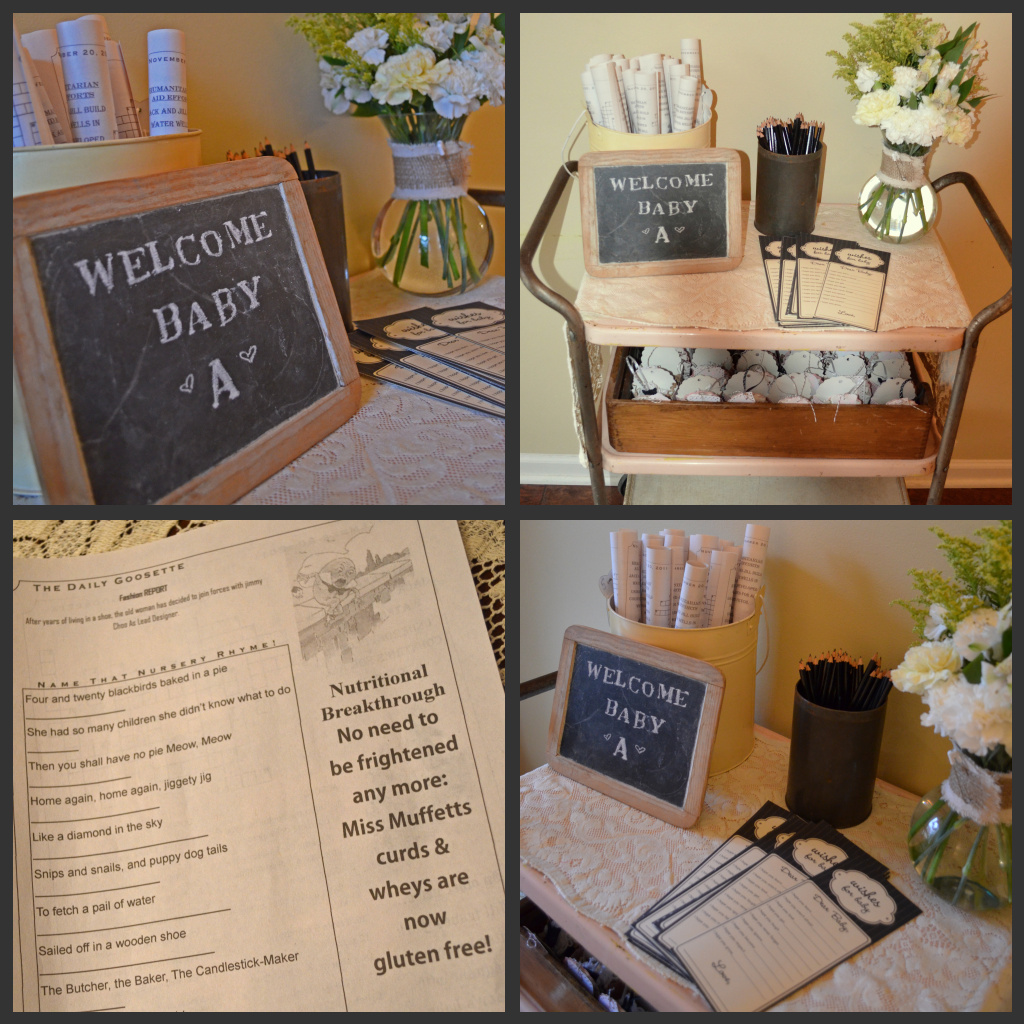 Unfortunately, I did not get an up-close of our favors, but they were little sheep ornaments.  They came out SO cute!  You can see them peaking out in the above picture a little.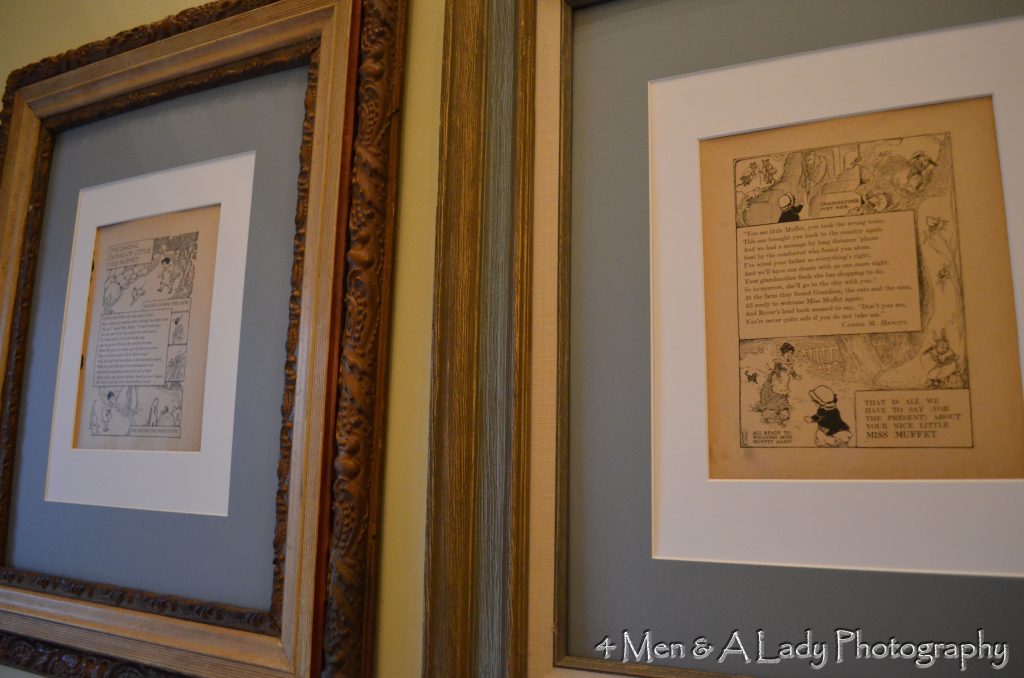 I got a little carried away with the decor, but I couldn't help myself!  I had so many cute vintage nursery prints that I had to use them. 😉
The table and cupcake display turned out beautiful.  One of my friends and fellow hostess, works at a cake shop so she was able to put together a fabulous display!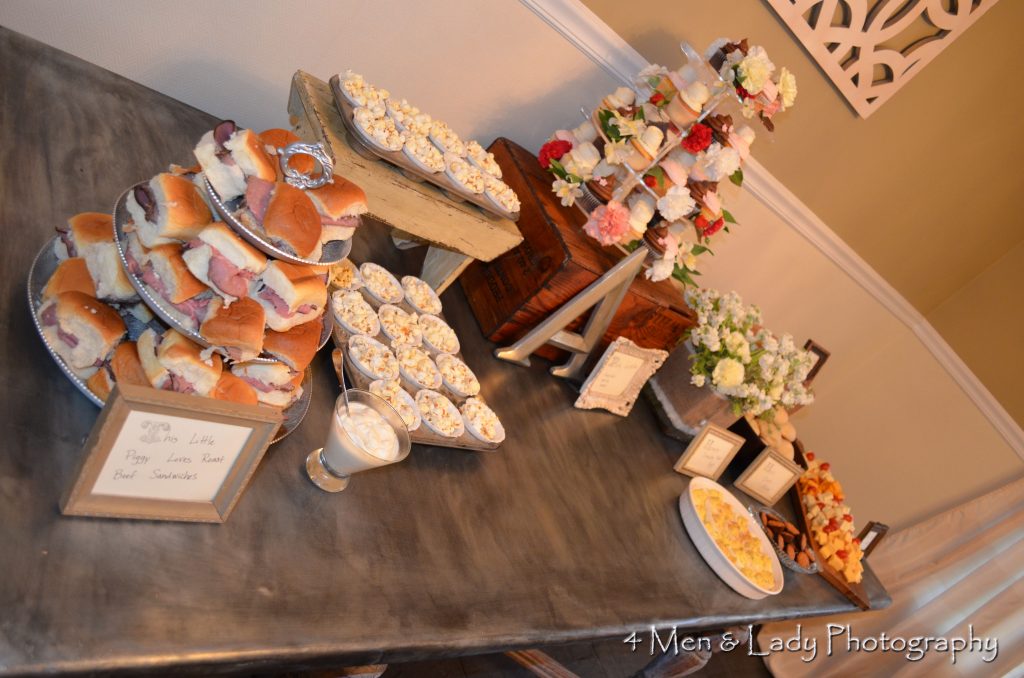 I used a few old, small frames to label the food with cute nursery rhyme themes.  To get the frames to stay up, I just hot glued bent paper clips to the back.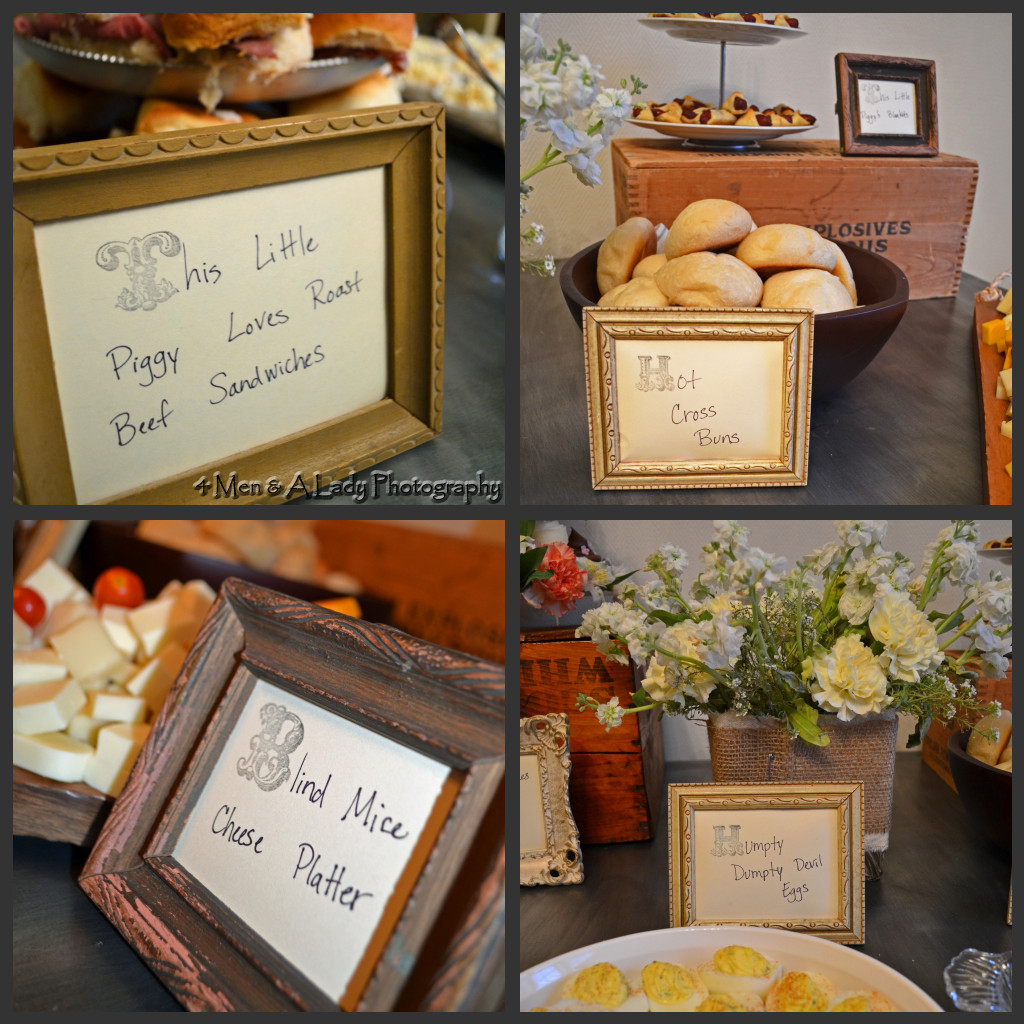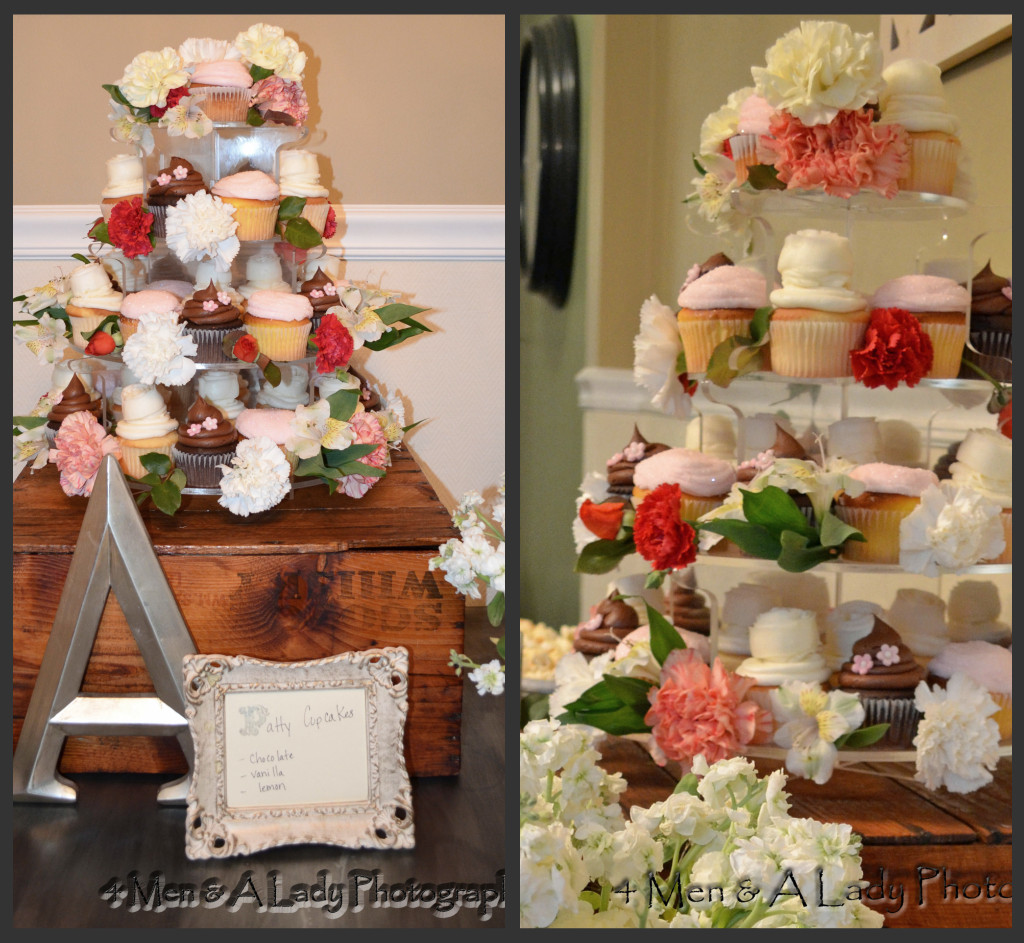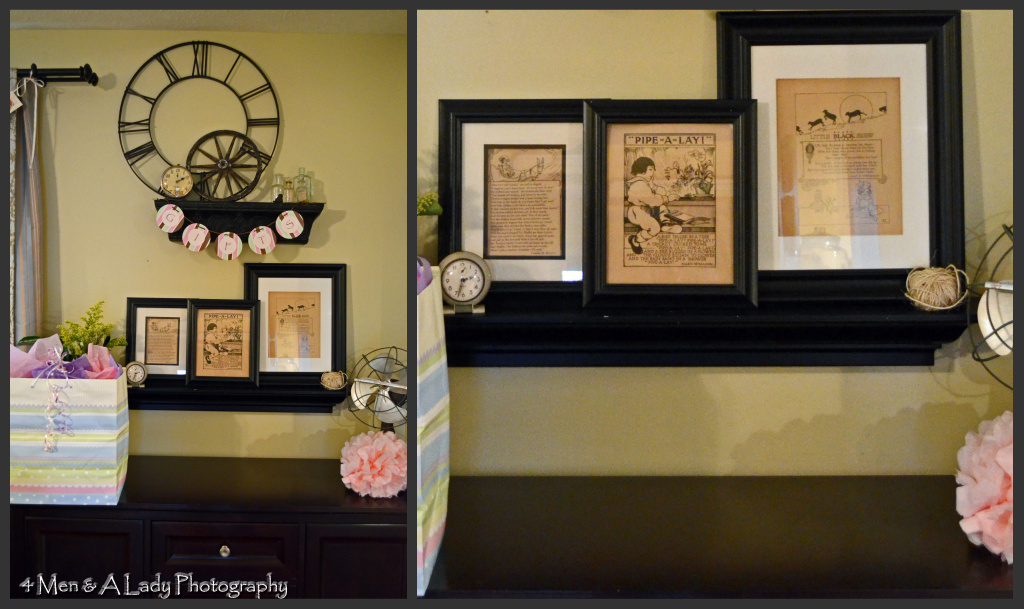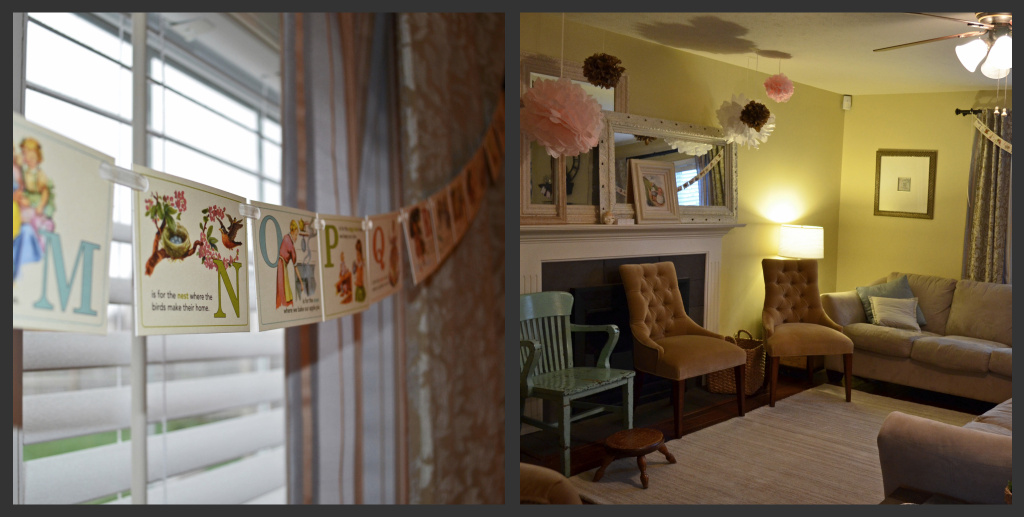 There were over 20 people at the shower and you know when a large group of people get together that you always seem to have a problem keeping up with your glass.  I found some printable seals at Hobby Lobby in the wedding section and printed A-Z on them.  It added something extra to the plain glasses and people just had to remember what letter they had.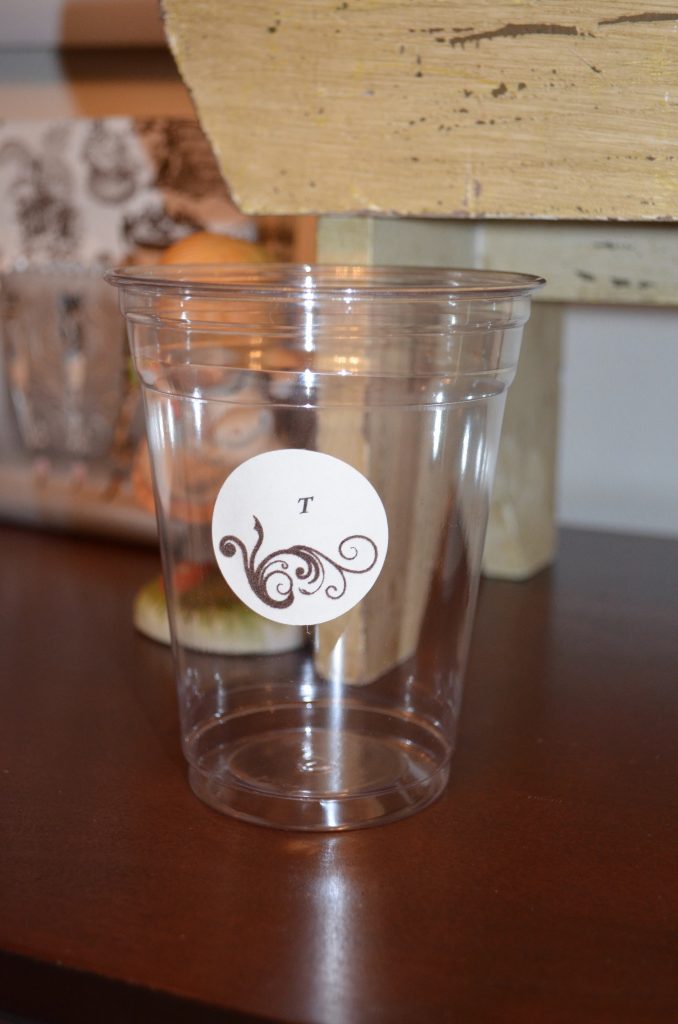 I think the mommy-to-be had a great time, and that was most important!
~Angela
A SPECIAL THANK YOU TO NIKKI, 4 MEN & A LADY PHOTOGRAPHY, FOR SUPPLYING ALL THE PHOTOS!!