I hope everyone had a wonderful Thanksgiving!  We spent the last few days in Pennsylvania with my husband's family and had a great time.  It was a very relaxed meal and we got to share it with people we love.  It was especially fun for my daughters, who got to spend DAYS with their cousins and Grammy!
**********
Friday morning we met more of Scott's family at our favorite smorgasbord, Shady Maple.  It is Amish country and is the largest restaurant I have every been to.  They have the best food…really!!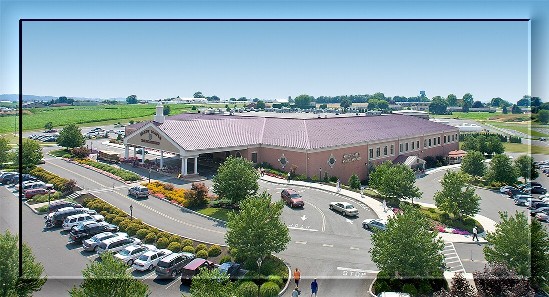 That night we got to have a date night with my sister-in-law and brother-in-law. She suggested a restuarant called Pizza by Elizabeths.  When I saw the pictures on their website, I will admit I got a little excited.  You will have to click on the link, to see what I mean. 🙂
When we arrived it was so much cutter in person.  (You'll have to excuse the phone pictures, sorry.)
Here is entrance and waiting area.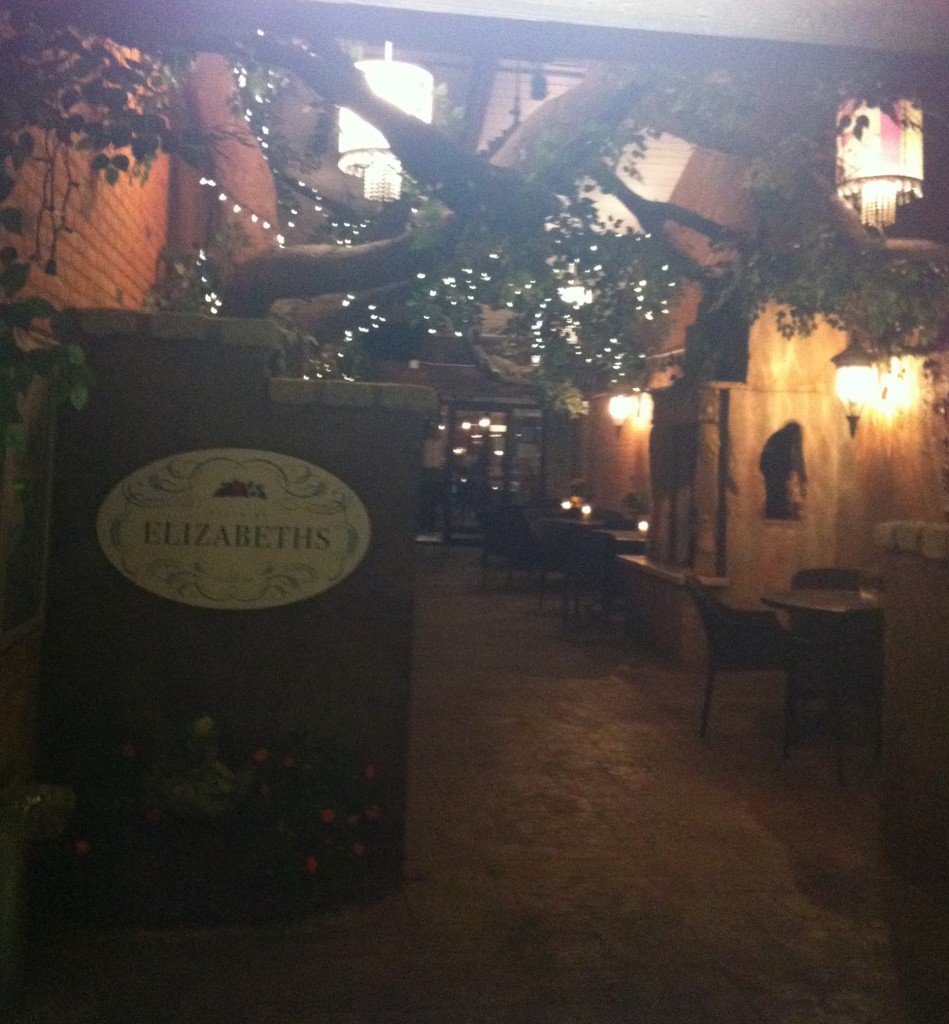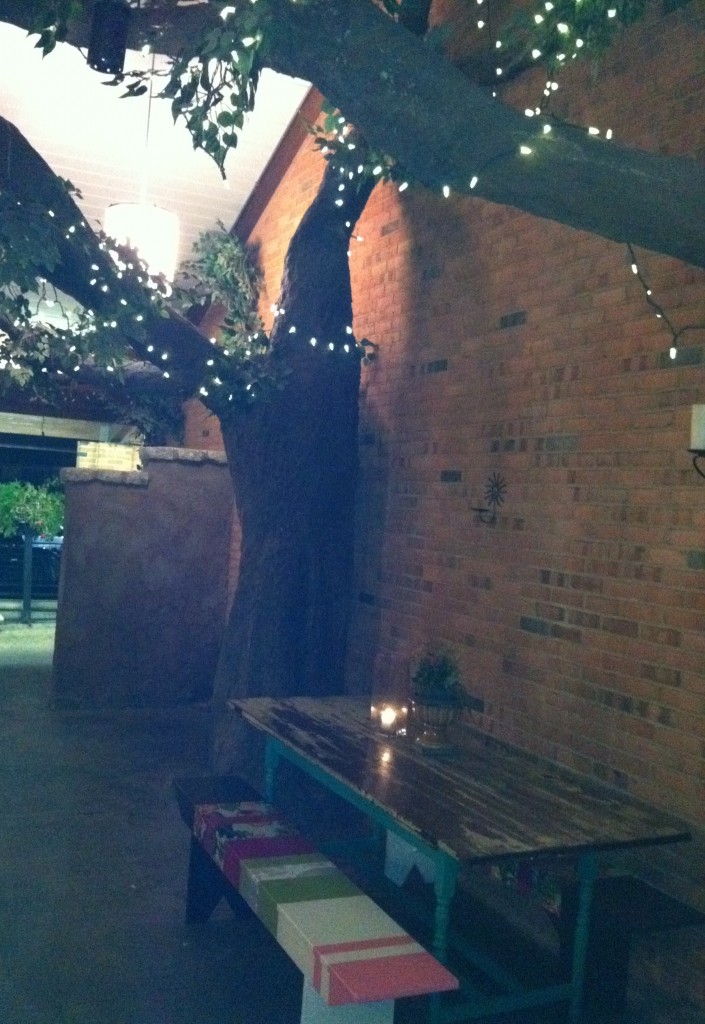 Like I said, not the best pictures but you get a sense of the atmosphere.  The restaurant "extracts the glamour from Elizabeths past to present."  It would be a great place for a girl's night out!  Not only is the decor so great, but the food is excellent.  Unfortunately, the only location is in Greenville, DE.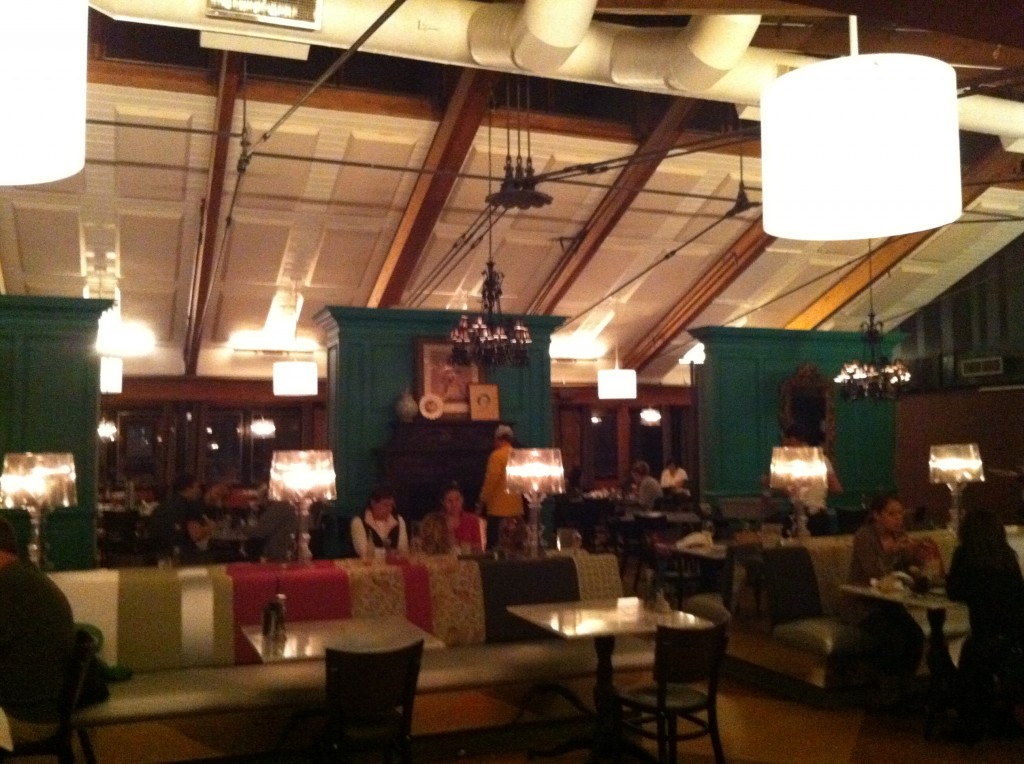 Well, we are back safe and sound tonight in Indiana and back to the grindstone tomorrow.  This week will be busy setting up for Christmas and preparing for Horton's Christmas Market this weekend.
I hope you all have a great week!
~Angela