One of my biggest decorating dilemmas, since we moved into our new house, has been my entryway.  It is very small and cramped.
This is what it looked like when we moved in.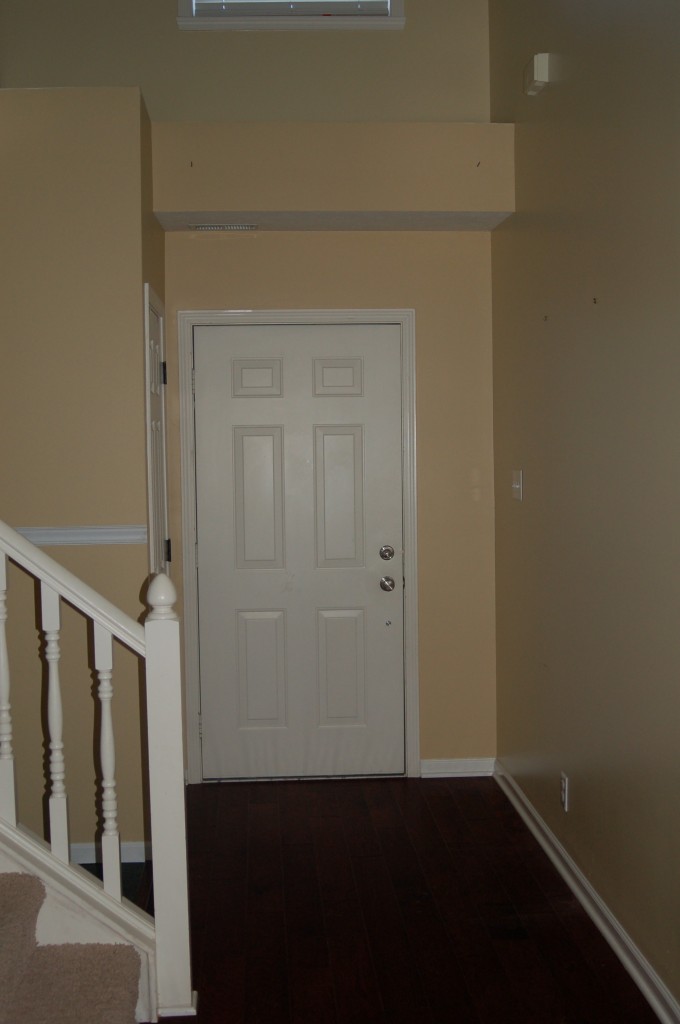 We put a rug down and two pictures of the girls, but I have not been happy and wanted something MORE.  A few months ago, on one of my auctioning trips in PA, I stumbled upon an old bench.  It was actually a seat from an old buggy.  It didn't look like much, and everyone kept asking "What are you going to do with THAT?"  I had also gotten a few old mirrors that looked like they "fell" off a dresser.
Well, when I got home, I made a cushion for the buggy bench and found a home for one of the old mirrors.  I am finally happy with our entry!  (for the moment anyway)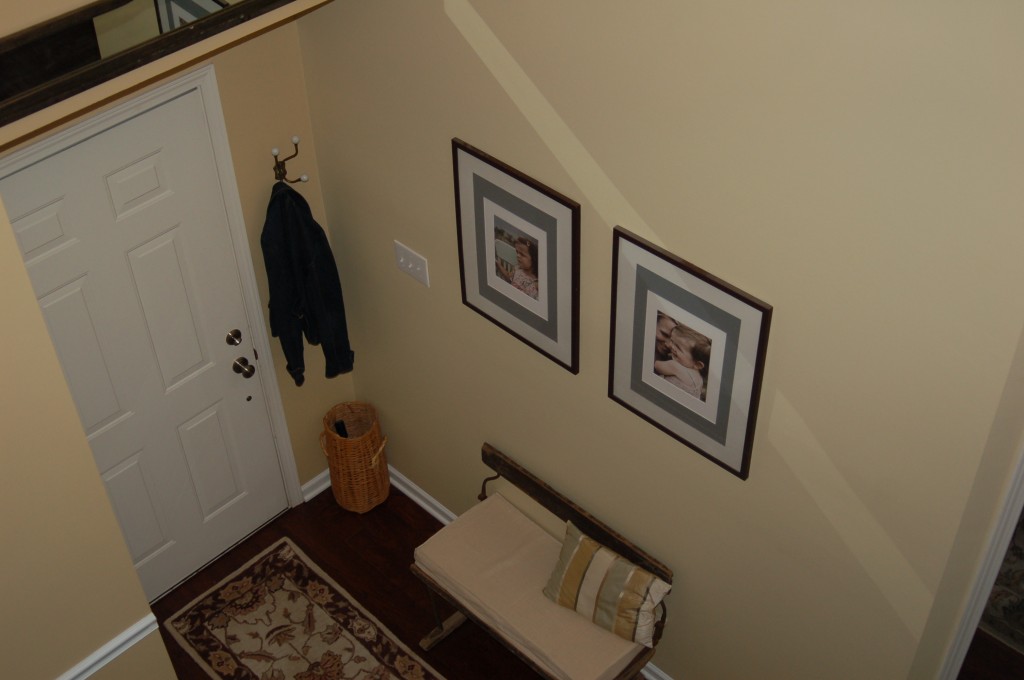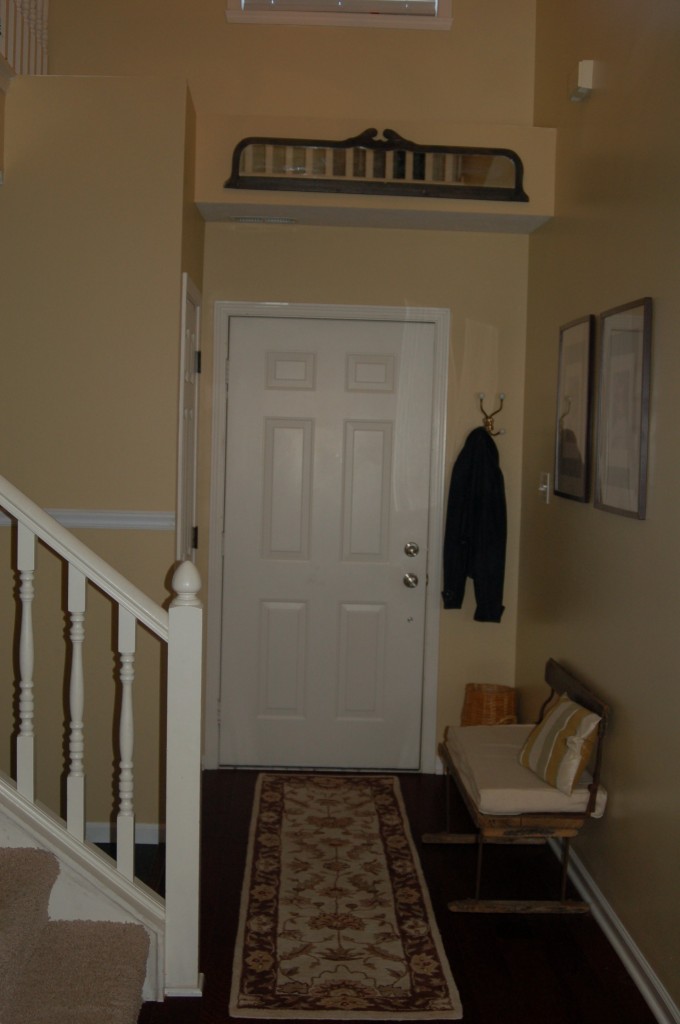 That mirror is quite  handy.  My four year old's room is right across from it, so at night we can see her in her room, while we are in the living room.  I don't think she has figured out how we know what she is doing!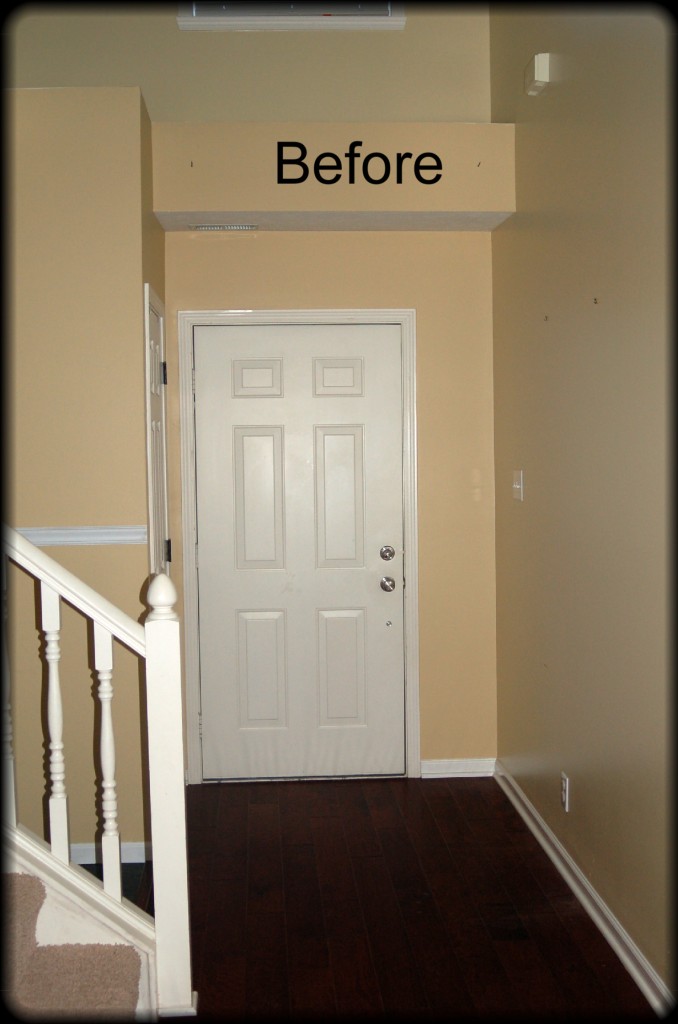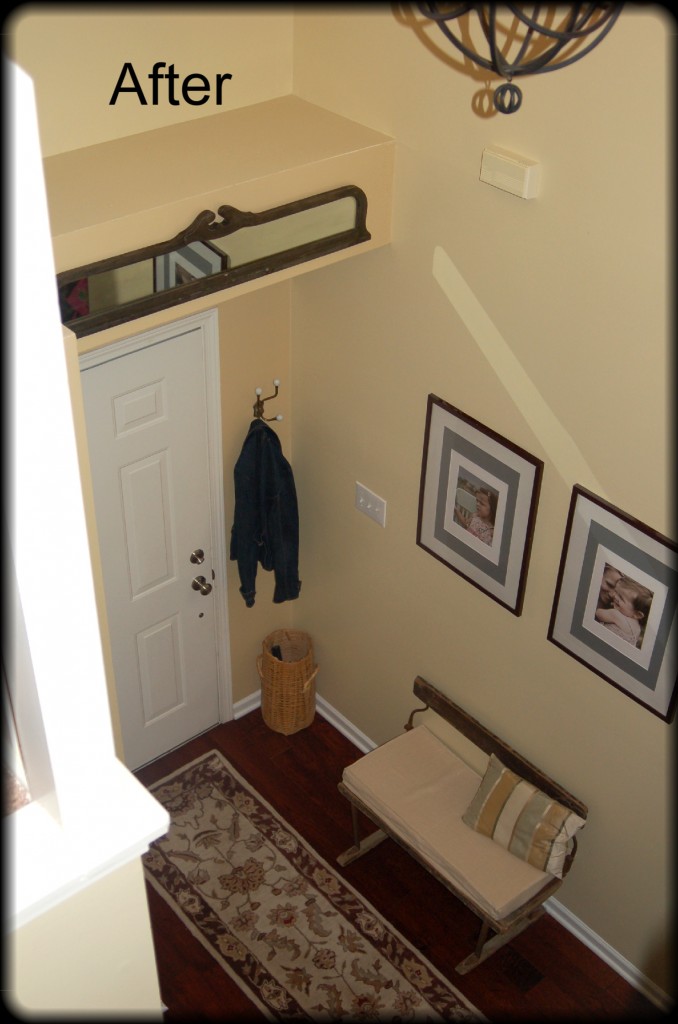 ATTENTION:Â  That is not an oddly placed, painted stripe… it's a shadow from the window above!