These are a few things I have been working on for my Etsy shop.  If you see anything you are interested in, feel free to e-mail me.  I am hoping to get my shop up sometime next month.
Crate Signs
I got these two signs from a flea market.  I think these were part of some old crates.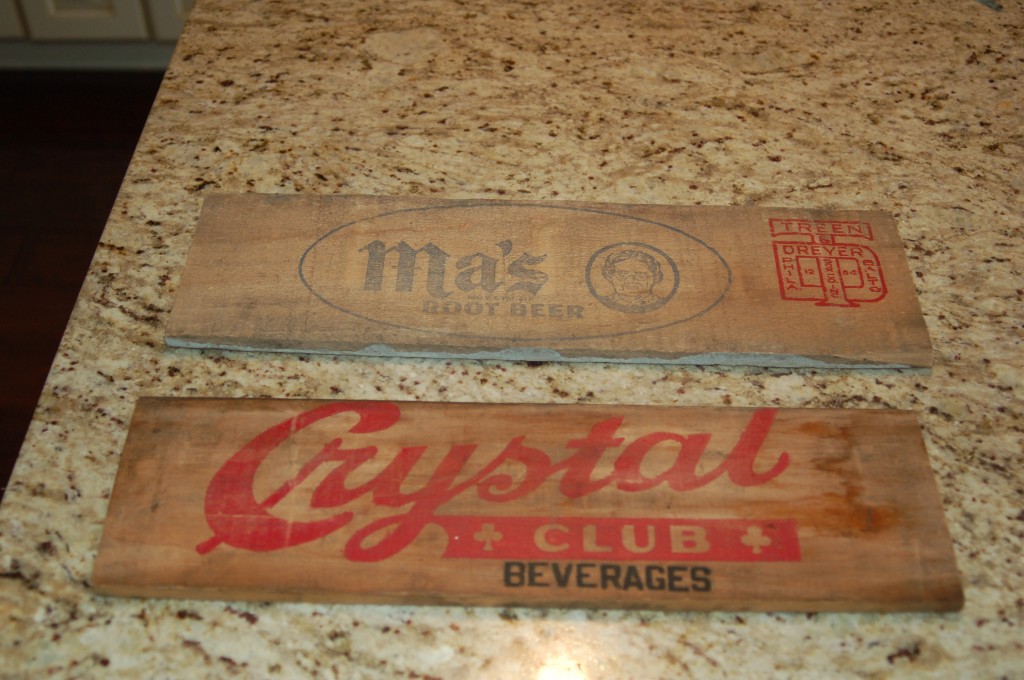 I measured the center back and added picture hangers.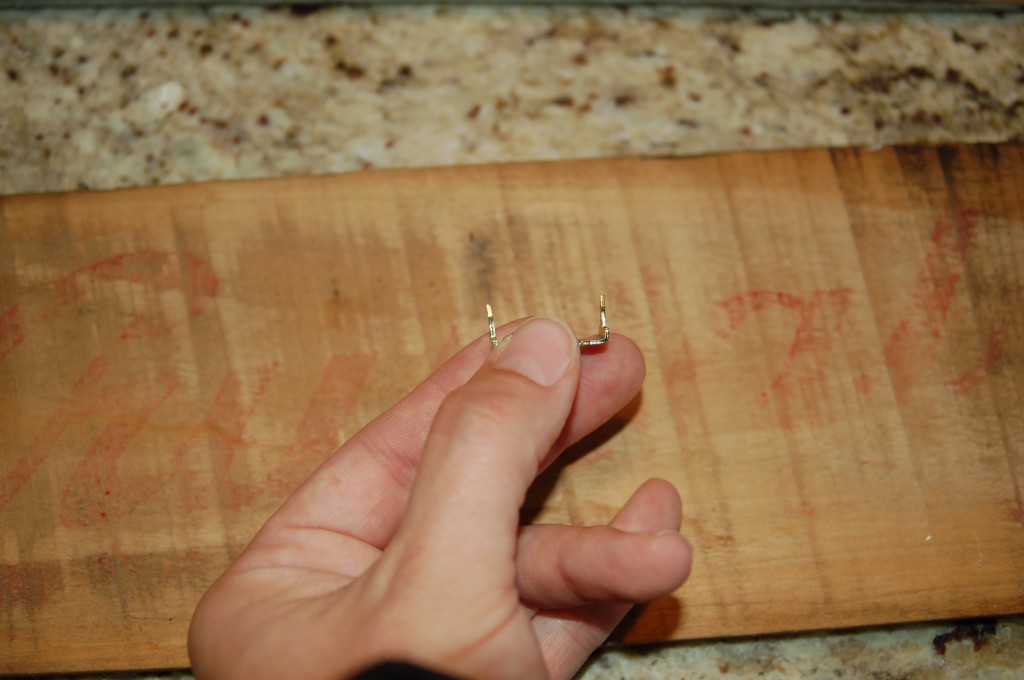 Coat/Towel Rack
I found some old hooks at another flea market, and thought they would make a great coat or towel rack.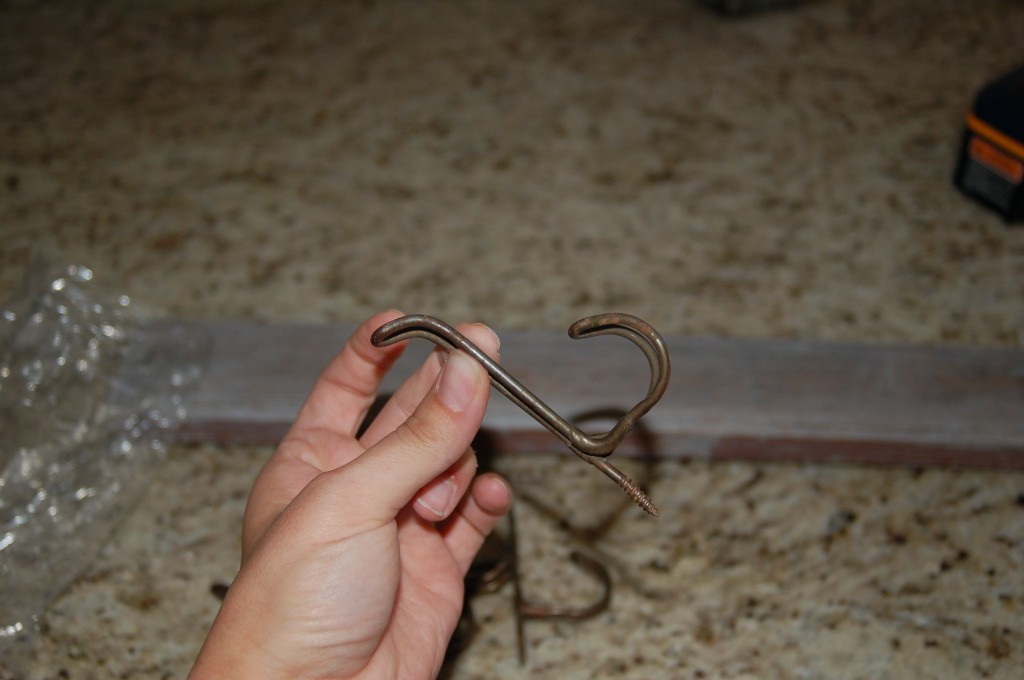 I used an old piece of wood, that came off the railroad cart and a gray stain to unify the color.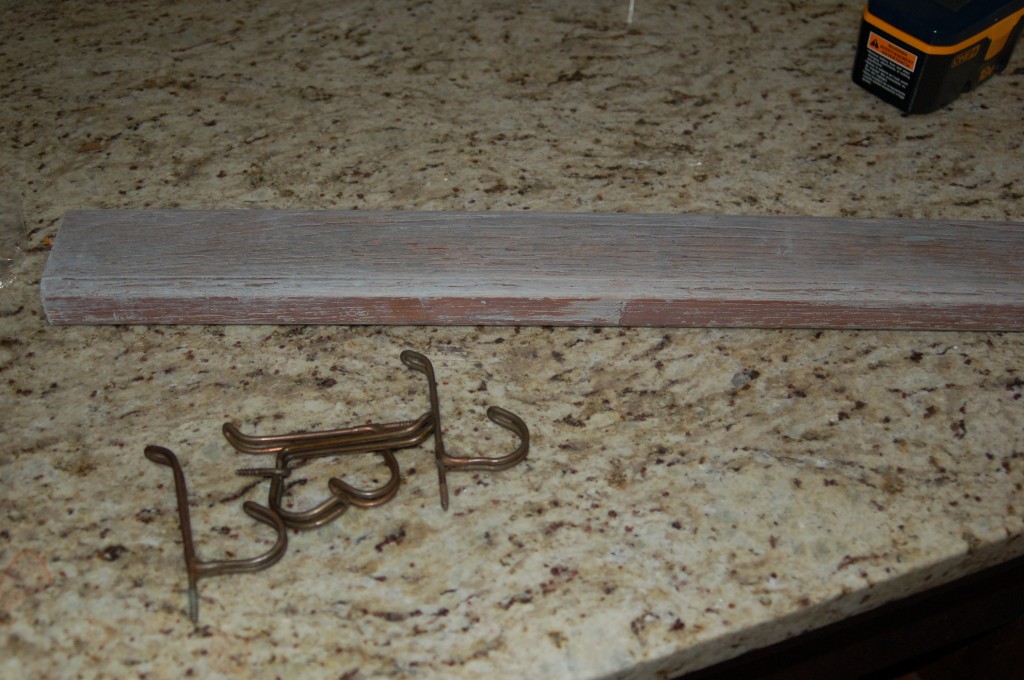 Then I measured and pre-drilled holes for the hooks and screws.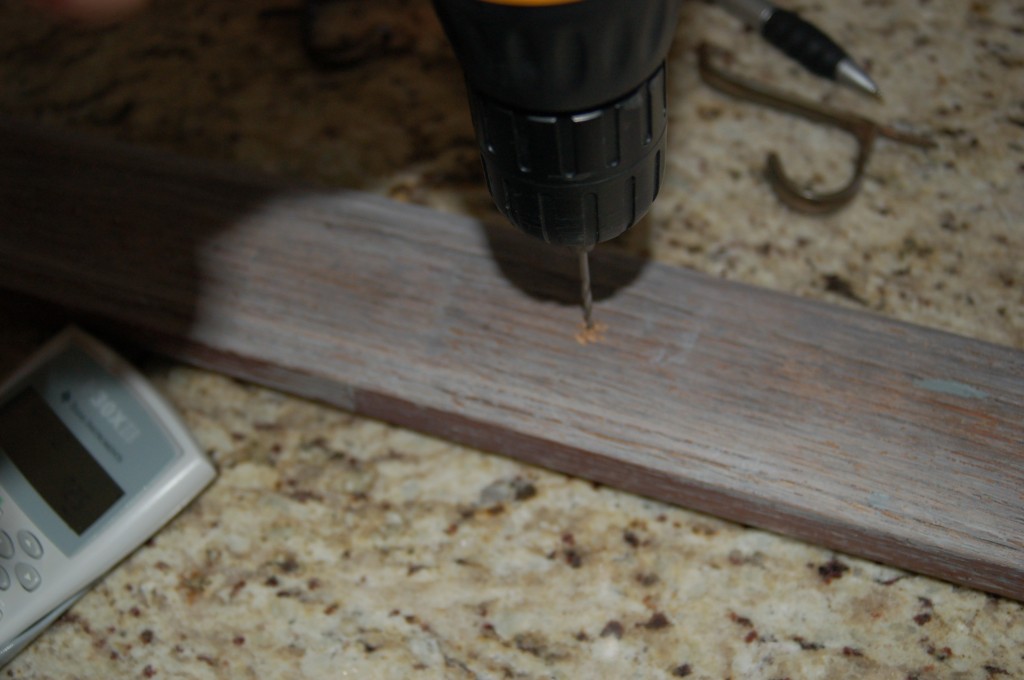 Easy coat or towel rack!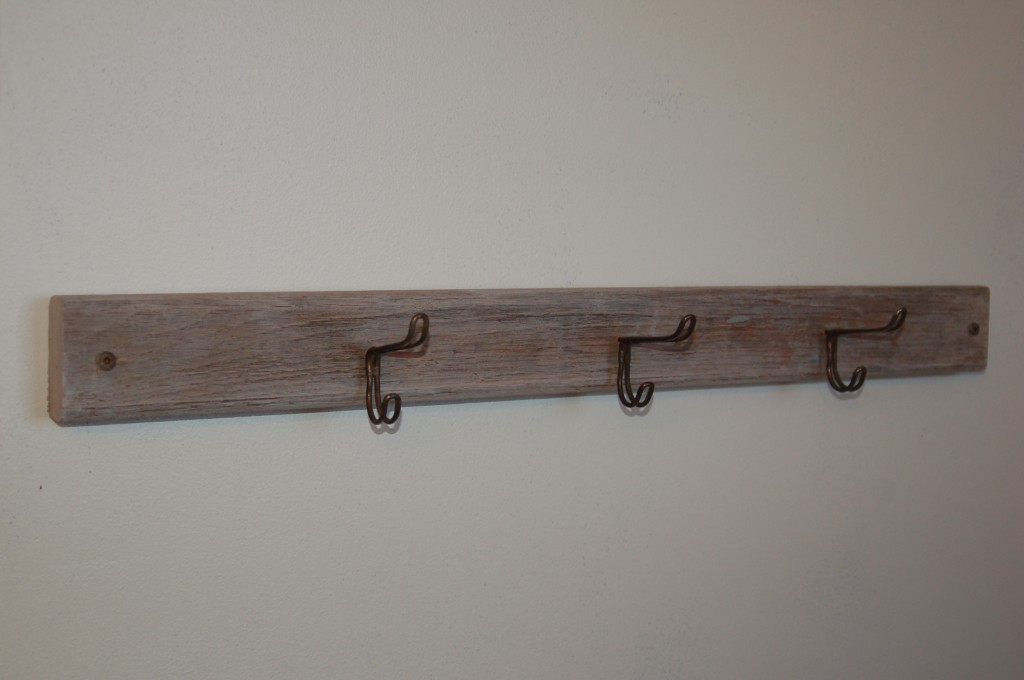 We are in the process of remodeling our master bath, so please ignore the bad paint job! 😉