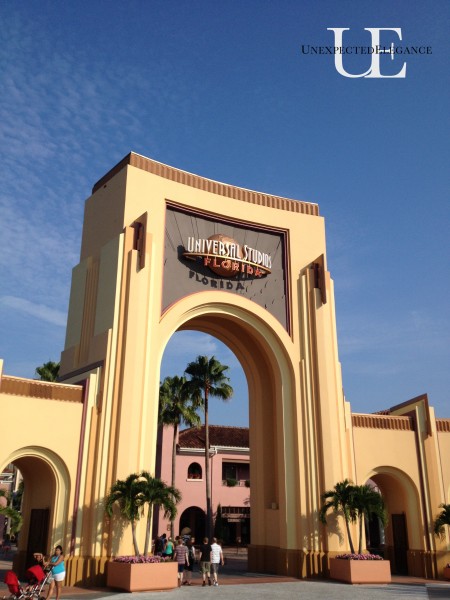 The second leg of our trip, we spent in Orlando. Â We spent most of the time relaxing, but we decided to go to Universal Studios for a couple of days. Â We had gone to Disney earlier in the year, so we thought we would try something different!
We only got tickets to Universal Studios, and not Island of Adventure.  The first day, we got there a little after it opened  and only waited in line for one ride for more than 15 minutes.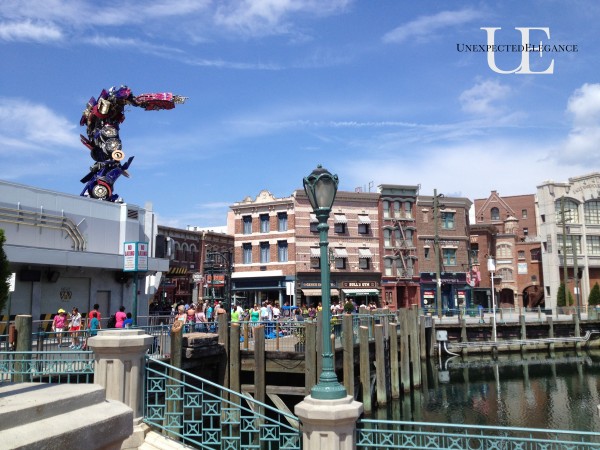 The second day we got there as they opened the gates and did not wait for one ride…I can't imagine that would happen at Disney this time of year! 😉 Â We knew the newer rides would have lines later in the day, so we just went on those first.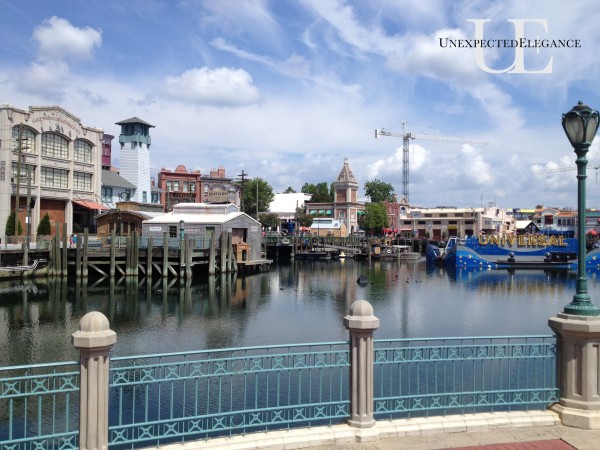 Most of the rides here are 3D or 4D, but I was amazed at how real they felt.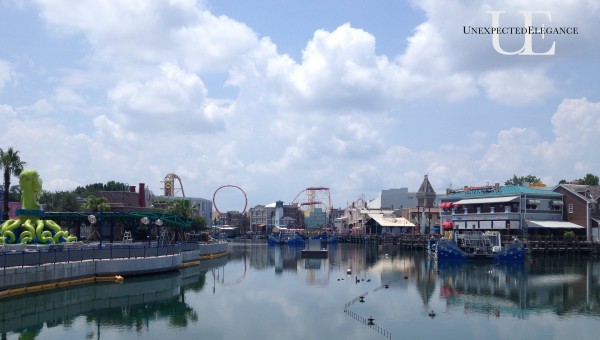 Can you believe there isn't a crowd on the street?!?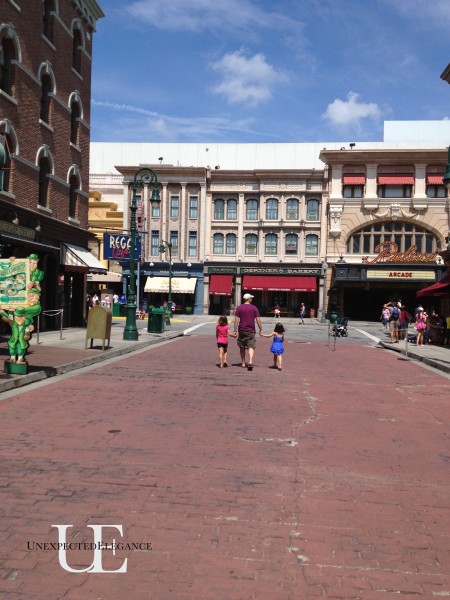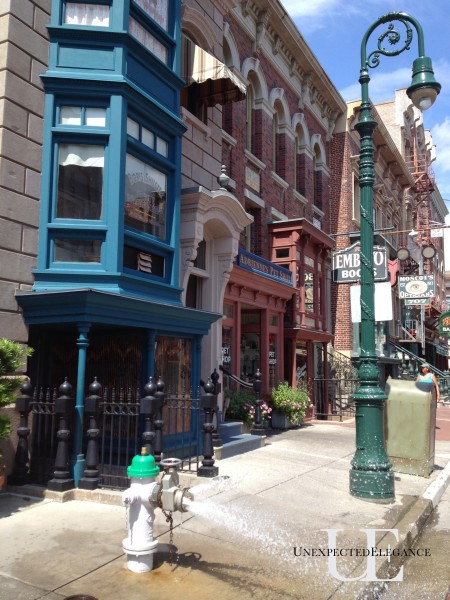 A whole section of the park is set up as Springfield, from the Simpson's. Â I was never a fan of the Simpson's, but the ride was one of our favorites. Â It's a simulated ride in a dome, like an Omnimax.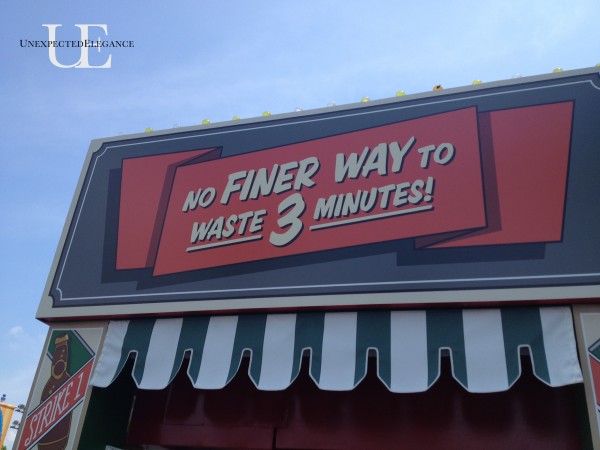 The girl's where too short to ride big roller coaster, Hollywood Rip, Ride, Rockit, but Scott and I took turns riding. Â It was intense, but a lot of fun!! Â I still love roller coasters!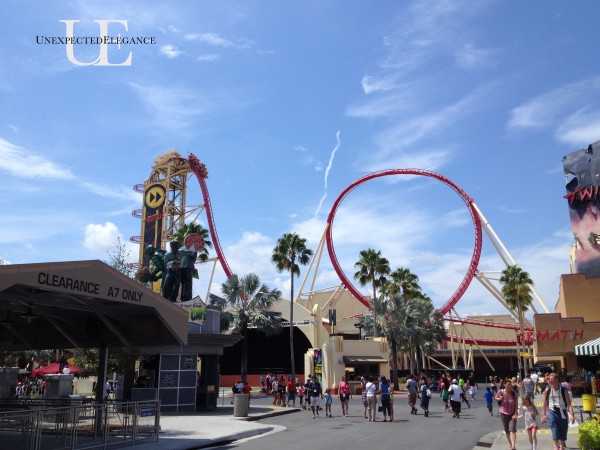 We watched the end of the parade and then took pictures with the characters, to round out our time there.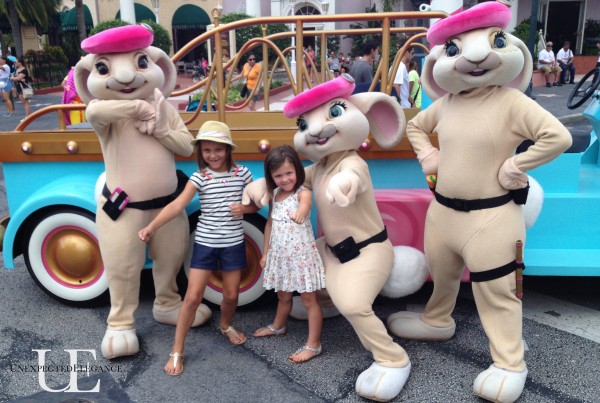 Today we are heading to the beach for a few days!!
Happy Monday!