Well, it's finally finished!
For those of you who are new, I have been working on nursery for a little over a month.  This was the first room project for someone other than myself.
My friend, Jill, had asked me this past Fall if I would be willing to design her nursery and of course I said YES!  It was a little nerve racking designing a space for someone else, but she was the best first "client" I could have!
Here's the finished room…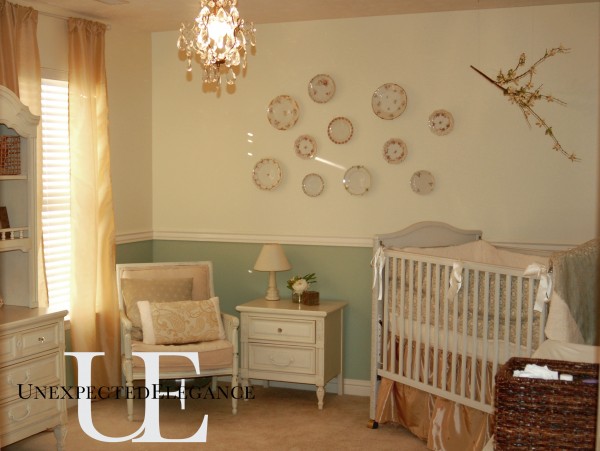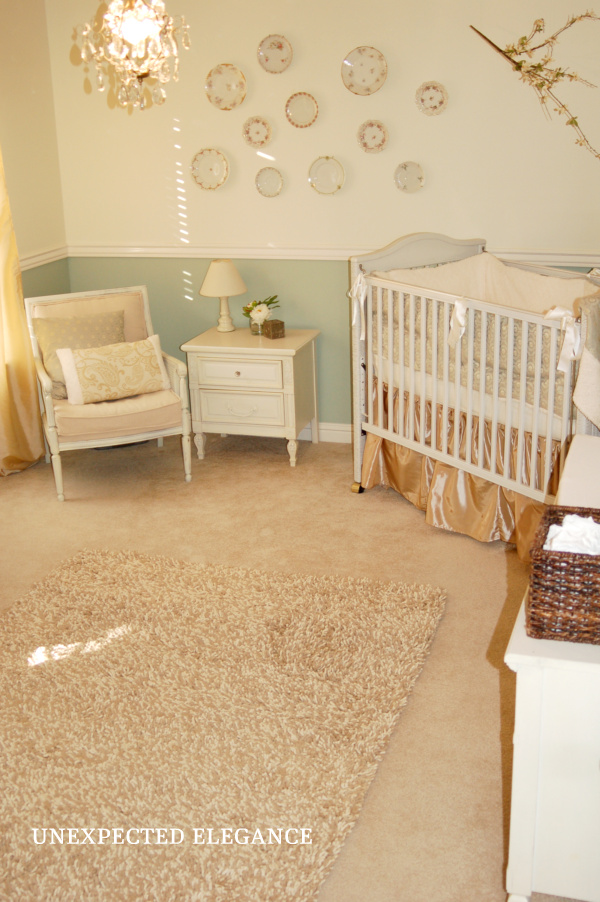 There are so many pieces that have meaning in this room.  The plates on the wall were her great-grandmother's, whom her daughter is named after AND the furniture was Jill's when she was a little girl (with just a little update).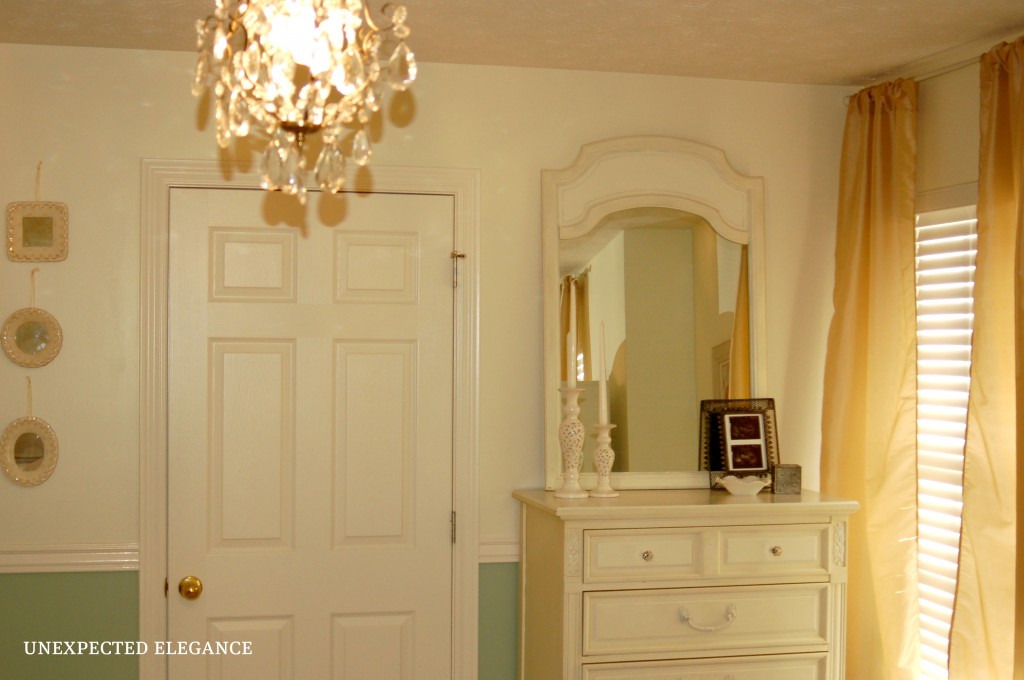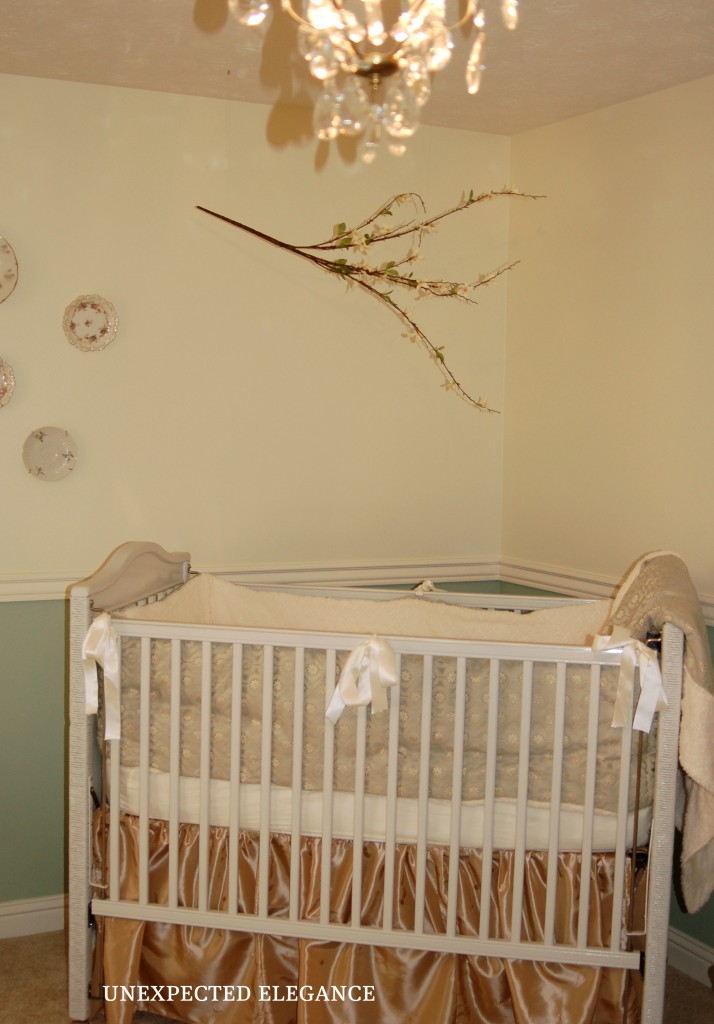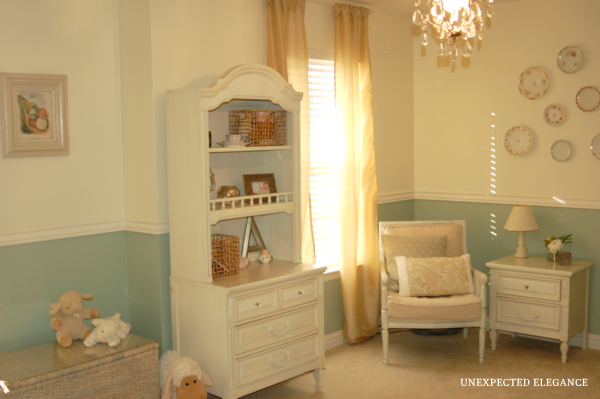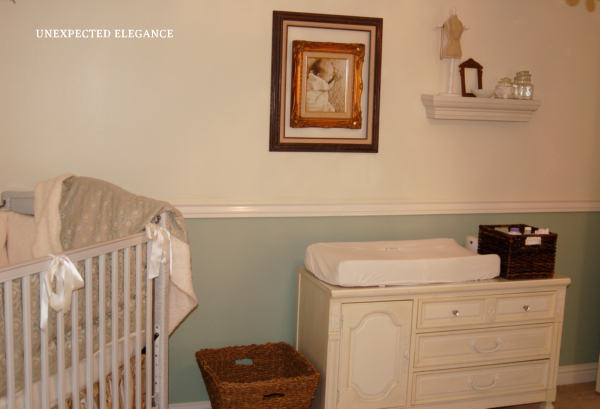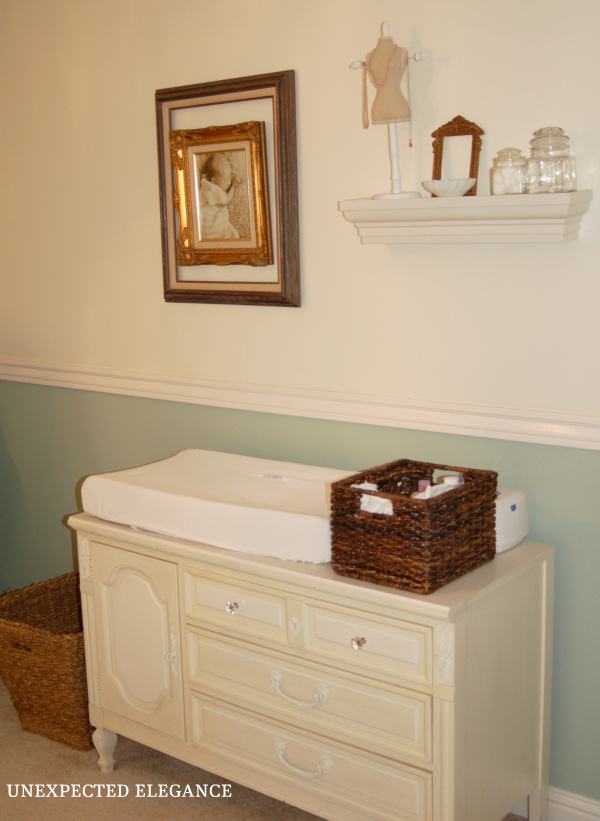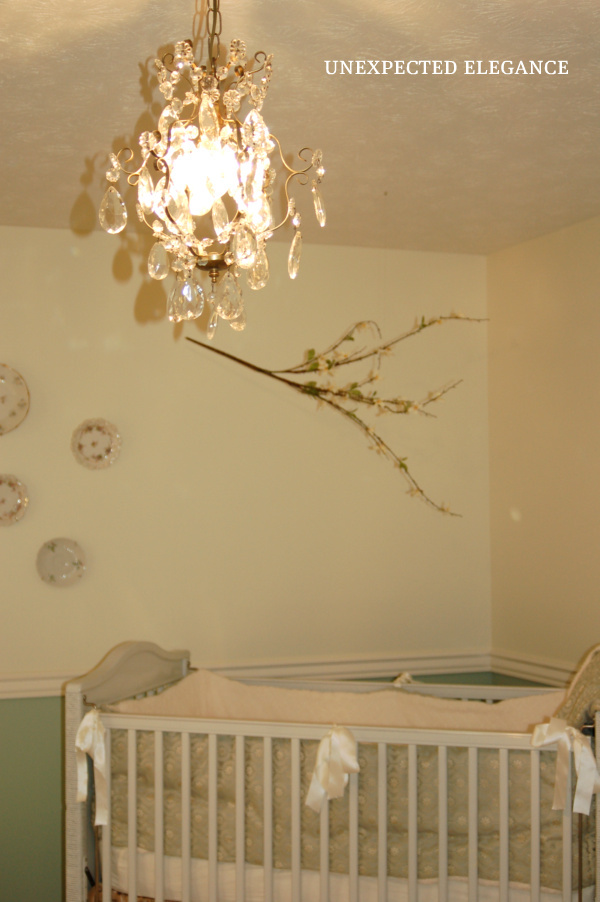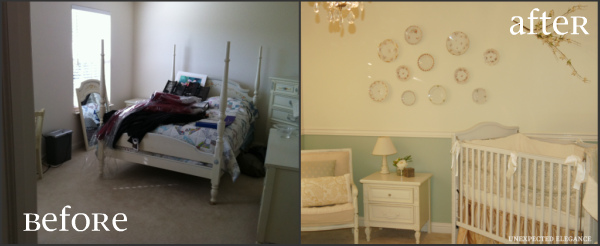 Surprisingly, this was a budget friendly nursery.  (Hopefully, you can't tell!)  I will do another post with all the details and what we did to save money, in the next post.
I hope you are all having a wonderful week!
~Angela
********************************************
To see the full details click here.
*********************************************